"If a person is not talented enough to be a novelist, not smart enough to be a lawyer and his hands are too shaky to perform operations, he becomes a journalist."
That has been Steve O'Hear's favoured mantra over the last decade, as a leading reporter covering London's rising tech scene.
But today, O'Hear has announced that he is leaving the confines of journalism to join grocery startup Zapp as its VP of strategy.
Donning his trademark hat, and tapping an enviable contact book, O'Hear has covered an entire generation of UK startups — penning some of the first articles about the likes of Monzo and Transferwise.
With over 10 and a half years at TechCrunch he has watched the UK tech ecosystem grow up, with venture funding into the sector climbing from €690m in 2011 to $15bn last year.
Leaving journalism has been "the hardest decision" of his life, the 45-year-old tells Sifted, but adds there's also a quiet relief to exiting the public sphere. "I was always scared I would be fired for my tweets," he jokes. "A decade's a long time."
His coverage has attracted fans from across the industry over the years. "He was the preeminent voice in the tech scene," Monzo founder Tom Blomfield tells Sifted. "He had such credibility. He wasn't going to write a puff piece."
Eileen Burbridge, a VC at Passion Capital, adds: "He wasn't going to look for the unnecessarily provocative headline...He was very fair."
As O'Hear puts his pen down — possibly for good — he reflects on his time in journalism, his trademark "scoops", why he's leaving and the new role.
Makings of a scoop-master
O'Hear was born on the outskirts of Essex, moving to Tottenham aged nine after the death of his mother. 
His father, a teacher, fought for him to attend the local state school rather than a specialist college (O'Hear was born with muscular dystrophy), insisting the authorities integrate children with disabilities.
He won, a victory that O'Hear credits for his competitive streak and confidence today. "I've always had an amazing education…[but] it was tough being in that type of school. It's sort of why I like to compete today."
The young student knew he wanted to be a journalist early on, he says. "My dad said something to me like: 'you're never going to be able to work in a supermarket, so you better learn to use your brain.'"
O'Hear wangled a short internship at The Guardian aged 17, where he got his first byline. He then planned to study journalism at university, but was scuppered by the fact the local paper at his preferred institution — Bournemouth — didn't cater to wheelchair access.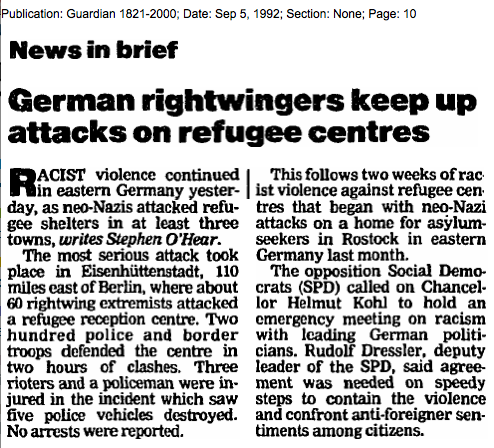 Instead, O'Hear graduated with a degree in media production in 1996. He landed his big break when his educational software project got featured in The Guardian, and he ended up hustling a job from the journalist.
"I sort of went, hey mate, I kinda want your job, can you introduce me to your editor, and he did."
Between freelancing and blogging ("I was self-taught"), O'Hear joined tech news-site ZDNet, from where he was unceremoniously fired two years later ("I got lazy.").
He would eventually make his TechCrunch debut on the 28th of October 2009, becoming one of the first reporters on the European tech beat and witnessing its evolution at close quarters.
"The European tech ecosystem is unrecognisable [today] compared with 10 years ago, especially in terms of ambition levels, the state of mind, if you will. And of course, supporting that is greater availability of capital and a new generation of less-aloof and much more accessible VCs, and a more mature tech press," he says.
A lone wolf, journalism proved something of an equaliser for O'Hear, giving him a portal to operate autonomously.
"I decided if I was going to be in it, I might as well be 'in it to win it," he says, though he suspects his physical condition still prompted "unconscious bias" and "missed...career opportunities."
Over the years as a hack, his personal highlights include conducting a raw interview with GoCardless founder Hiroki Takeuchi after his paralysis, and being at the heart of sagas like the Monzo-Starling fallout. 
O'Hear also developed a penchant for breaking news, admitting that he'd bluff to PRs that other journalists ("the scallywags over at Business Insider") were chasing the same stories to tease out information, and demanding PRs play by his rules around exclusivity.
"I know I pissed other journalists off...It wasn't always pretty."
O'Hear would briefly leave TechCrunch to run his own startup, Beepl, in 2011, but returned a year later after it folded.
Not your fucking friend
The dark side of tech journalism is its clubbiness. 'Soft' interviews and planted 'exclusives' are all too standard.
By extension, O'Hear's insider insights occasionally raised eyebrows, prompting whispers of 'cronyism' among rival journalists.
Were his sources...friends?
"I don't really have friends in this industry...I can count them on one hand. I've never wanted [industry] friends...Just because you wrote a good piece [about someone's business], there's this misconception that you're remotely interested in it," he says.
Far from getting cosy, O'Hear says he has spent his time pushing back against the trend of "access journalism," and avoiding feature pieces.
It's not friendship that drove his scoops, O'Hear argues, just hard work and sources' puzzling affection towards him. "I have sat awake at night thinking — why are [they] doing this — why are you taking this risk."
O'Hear adds that, unlike most journalists, he wasn't able to go to parties and cosy up with loose-lipped executives. "I was never going to be that guy in the pub after hours tapping up sources. For a starter, I no longer drink and I don't do well in noisy places, nevermind the additional difficulty of travelling etc."
Meanwhile, Matt Clifford, the founder of Entrepreneur First, recalls O'Hear setting the boundaries hard and fast: "I wrote this newsletter once and referred to another journalist as a friend. And Steve texted me saying "Don't ever fucking call me a friend, by the way,'" Clifford says.
O'Hear's pithy style also earned him repeated forgiveness, Tom Blomfield laughs.
"He would apologise without apologising."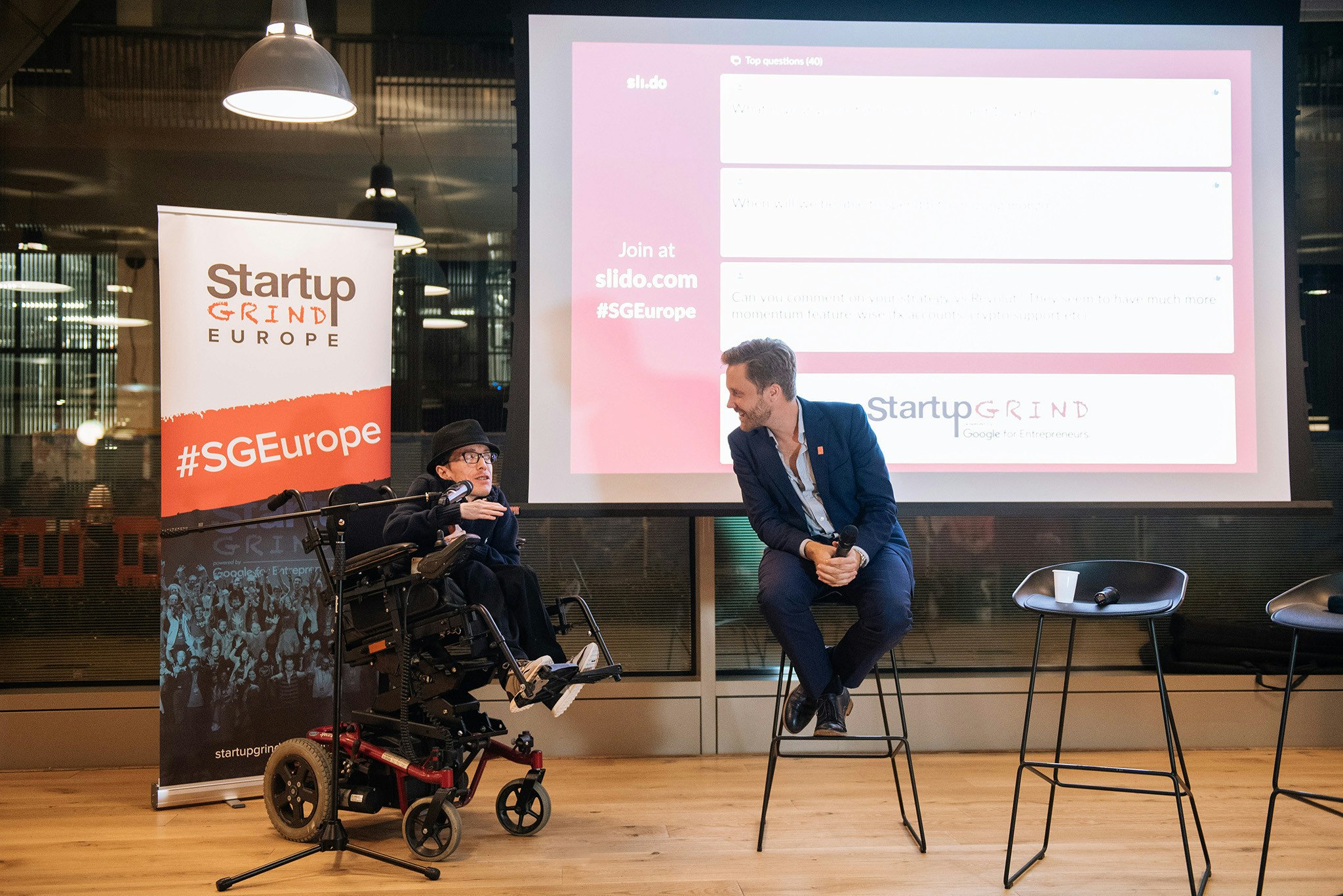 Giving it all up
O'Hear evidently thrived on his journalistic victories; especially in the later years.
But over lockdown, in near-isolation, he says he was forced to reflect on the big picture.
"Shielding for so long has given me a lot of time to evaluate what it is I enjoy, and what it all means…[I thought] Do I need a fresh challenge? Has it got a little bit repetitive?"
A decade in the newsroom also took its toll, leading to burnout earlier this year. "The one thing about news journalism…There's something really soul-destroying about the process, that you never get to develop an idea [properly]," he says. "Over 10 years, that was becoming just too much…[I wanted] a longer term goal."
The burnout prompted O'Hear to begin entertaining job offers outside journalism for the first time, and even to actively put feelers out to respected founders and investors.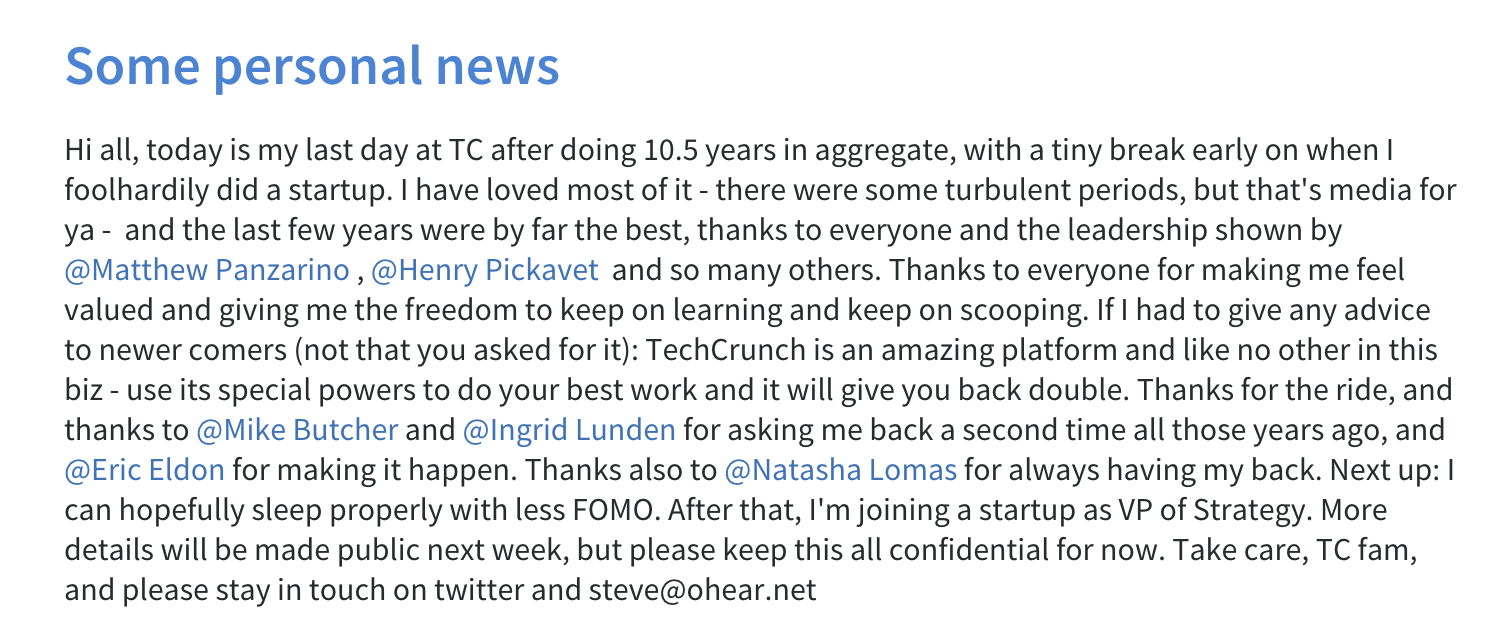 Eventually, the call from Zapp came in.
The grocery-delivery sector is of personal interest to O'Hear, having personally experienced mobility restrictions. Launched earlier this year, Zapp plans to offer on-demand convenience, catering to impulse or urgent purchases, while using riders that are employed directly.
Most importantly, Zapp tailored a specific job role to suit O'Hear, as VP of strategy ("it's definitely not a [straight] comms role," O'Hear stresses). The job will be a mix of business development, hiring and cultural preening, and he will report directly to the top.
What does a journalist know about strategy, you might ask? "I've spent the last 10 years and more profiling 1000s of startups, including many operating at the intersection of ecommerce, logistics and delivery...I've been a founder… my background is analysis and creativity," he argues. 
Beyond that, Zapp is also a good cultural fit, he says, having known the cofounder Navid Hadzaad for years."They're trying to build a very unpretentious company that doesn't care about vanity things...I like the ambition levels."
Two weeks ago O'Hear signed his contract with Zapp — but not before he'd first scooped their latest funding round, naturally. Last Friday was his last day at TechCrunch, and he is soon due to start his new role (from home). 
For what it's worth, those who know O'Hear say that his re-entry into operating a startup is a natural pivot.
"He's got the entrepreneurial DNA," says Mike Butcher, O'Hear's former colleague at TechCrunch.
Matt Clifford, who has followed O'Hear from the start, says: "He [is] really a founder [who had] a journalism career break."
Still, O'Hear doesn't completely rule out returning to journalism one day.
If nothing else, he's still waiting for his first journalism award ("I'm a tiny bit devastated"). He's also considering keeping his personal newsletter going, where he has previously slammed sneaky PR tactics and thin-skinned executives.
Perhaps this isn't really goodbye forever, Monzo's Blomfield muses, laughingly adding:
"I don't know how he's going to live without scoops."