Ukraine's startup ecosystem had a pretty good 2021. Homegrown scaleup success story Grammarly hit a $13bn valuation; tech giants like Amazon, Glovo, Revolut and Solarisbank opened up offices in the country; and its IT industry grew by 36%.
2022 is looking more uncertain. This morning, Vladimir Putin has declared war on Ukraine and explosions have been heard near major cities, including Kyiv. 
What does this crisis mean for founders, investors and startup employees trying to get on with their day jobs? 
Keep calm and carry on
Sifted spoke to dozens of founders and investors on Wednesday and one message came through loud and clear: everyone wants to just get on with things.
"I'm Ukrainian and of course, I'm worrying about the situation. But I believe that these circumstances will make us stronger. My personal credo now: Keep calm and carry on," says Yaroslav Prygara, cofounder of remote working space startup Remo.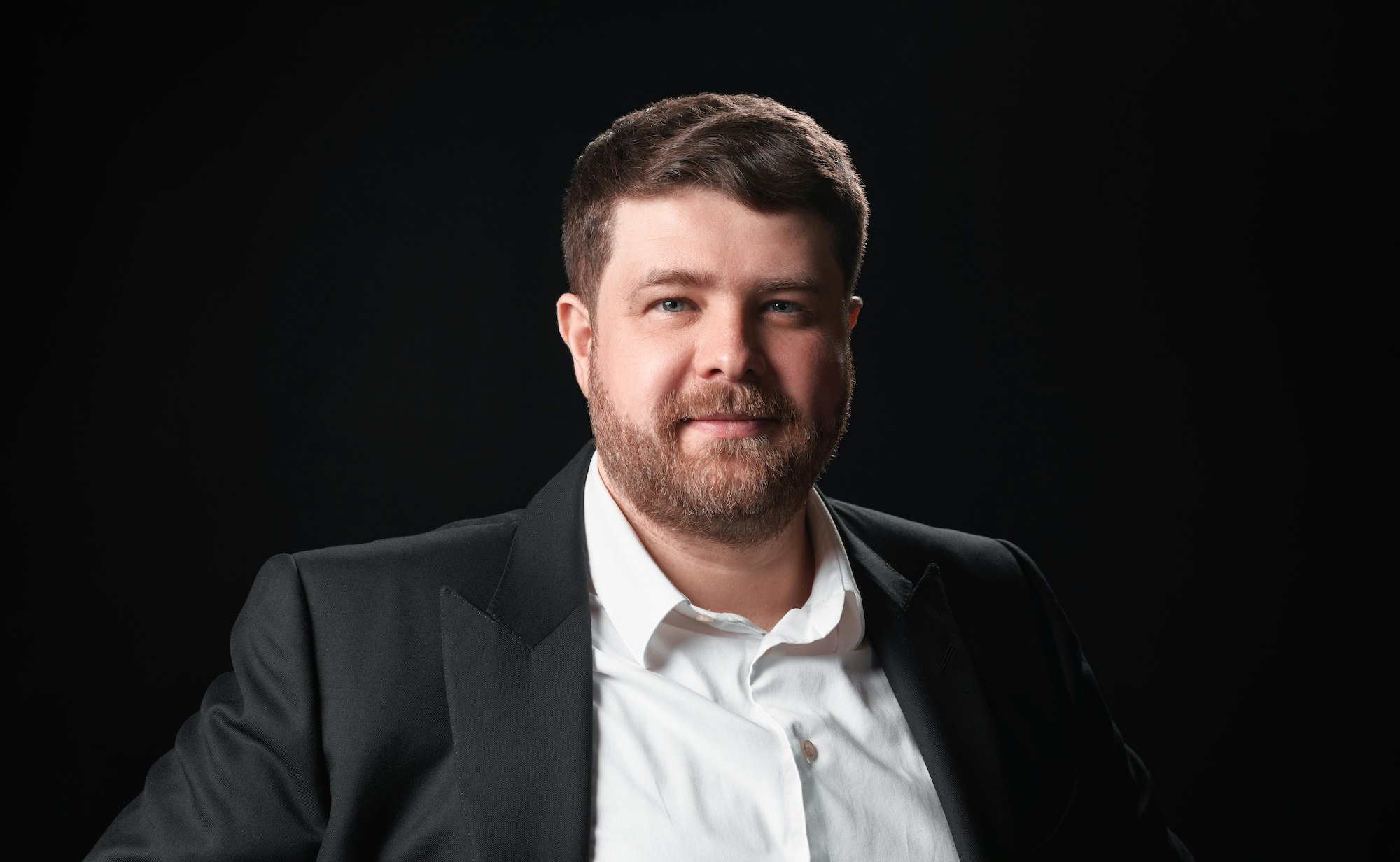 "The events of recent days have in some ways raised the level of anxiety, but not enough to throw everything down and flee," says Dmytro Kuzmenko, executive director of the Ukrainian Venture Capital and Private Equity Association (UVCA) — adding that the situation has escalated but isn't new; Russia first invaded Ukraine eight years ago. 
"This is not a situation anyone wants to find themselves in, in our time. However, the only thing that will help you stay calm and collected is actually talking about it, staying informed and having a plan," says Sergey Tokarev, founder partner at Roosh, a tech company that includes a VC firm, AI startup and venture studio. 
The economic impact
The immediate effects of the last week's moves on Ukraine's economy have been mixed.
"Right now I'm worried about the economic impact of the situation we are already witnessing, rather than about military impact," says Dominique Piotet, CEO at Kyiv's UNIT.City, the biggest innovation park in eastern Europe. 140 businesses are based at UNIT.City, including many outsourcing companies which work with clients abroad. 
"We are monitoring the situation every day very closely. But the fact is that Ukraine is losing $2-3bn every month due to war threats. Since 2014, the Russian aggression has cost Ukraine 19.9% ​​of its pre-conflict GDP annually."
Some startups tell Sifted that investors and customers have asked for business continuity plans, most of which are already in place. Software company MacPaw's servers are stored in cloud services that are not tied to any physical location in Ukraine, for example. Many say that clients are being extremely empathetic and supportive. 
Roosh is due to hold an AI conference in May. "It's challenging to book speakers as people are putting their decisions on hold and finding it hard to confirm," says Tokarev.
The actual impact on the business operations has not been substantial. But that's for

now
Kuzmenko from the UVCA has the same challenge: "It's become more difficult to invite foreign partners and speakers to our offline events and meetings. And there are some inconveniences with flights due to cancellation of routes made by some European companies."
Things could get worse, an eventuality all companies are preparing for. 
"At this moment, the actual impact on the business operations has not been substantial. But that's for now. The real impact is yet to be seen," says Konstantin Vasyuk from the IT Ukraine Association, which represents over 75,000 IT professionals.
Other startups don't feel all that impacted, especially those that work primarily with overseas clients and have a large chunk of their employees abroad. 
Language learning Preply is one such business: two thirds of its employees are based in Barcelona or elsewhere in the world. Cofounder Kirill Bigai says: "We are not seeing any critical impact on our business operations. Our activity is global and all major financial flows and servers are outside of Ukraine. Our 40,000+ tutors and the hundreds of thousands of students that take classes on Preply are based all over the globe."
Financial management tool Finmap is in the same camp. "The client base is growing, sales are growing," says cofounder Ivan Kaunov. 
Looking after the team
Many Ukrainian startups have remote-first teams, limiting the impact on at least some of their employees.
Those with teams based in Ukraine all seem to be following a similar strategy in regards to safety: communicate a plan; keep updating everyone on the situation; and offer financial and relocation assistance if necessary.
Vadim Nekhai, VP of design tech company Vista, says team safety is the company's number one priority. "For each team member who is currently located in Ukraine, we are providing financial aid to assist with increased expenses during this time, including temporary relocation within Ukraine or abroad if that is someone's personal choice," he says.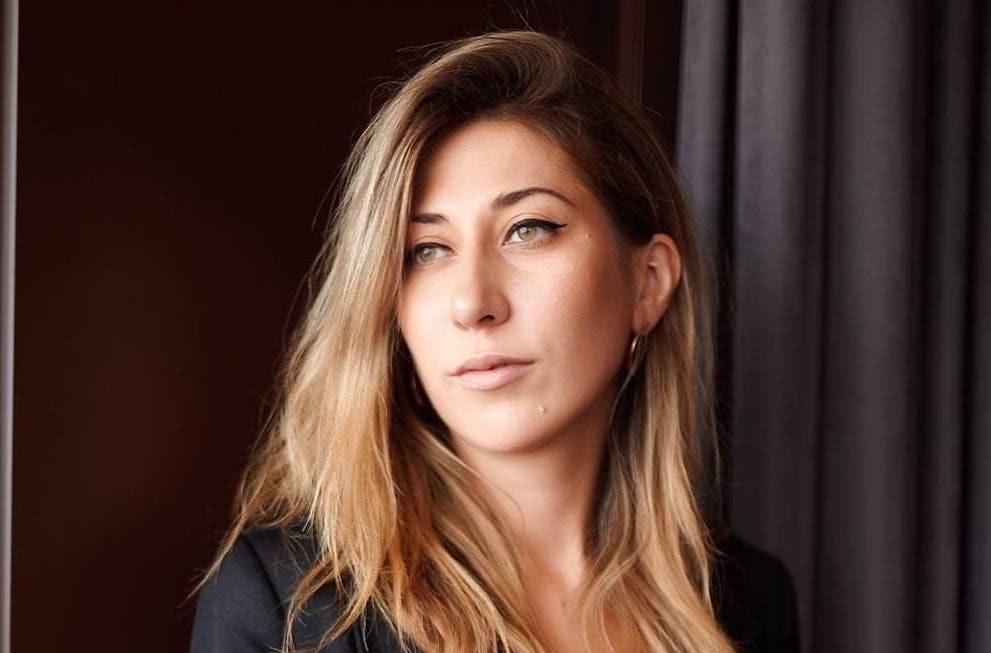 "The moment the conflict intensified we communicated the company's plan for the worst-case scenario, with potential relocation to Lviv, a 10% bonus from each employee's annual salary, as well as guides for dire situation preparation for our employees to keep themselves and their loved ones safe," says Roosh's Tokarev. "We have upcoming lectures from our head of security and external visitors on how to filter media and differentiate between propaganda and actual news. But like any psychologist will say, if you're worried it's hard to rid yourself of it, and all you can do is have a plan. We are keeping our team informed, aware and prepared."
Finmap has set up regular evening calls with its team to discuss how the company would act "in the case that something scary happens". MacPaw has coaches on hand to speak to team members suffering from increased anxiety and stress. 
Hiring challenges
Most startups we spoke to told us that the geopolitical situation isn't having too much of an impact on hiring — or at least, no more than Covid and the Great Resignation.
"We see that international IT companies are actively opening new positions and hiring developers in their Ukrainian R&D offices," says Veroslava Novosilnaya, СEO and founder of PR firm Slova Tech PR. 
"The situation with hiring hasn't changed — there is still a huge demand for IT specialists on the market," says Oleksandr Yatsenko, managing partner at family office BRISE Capital.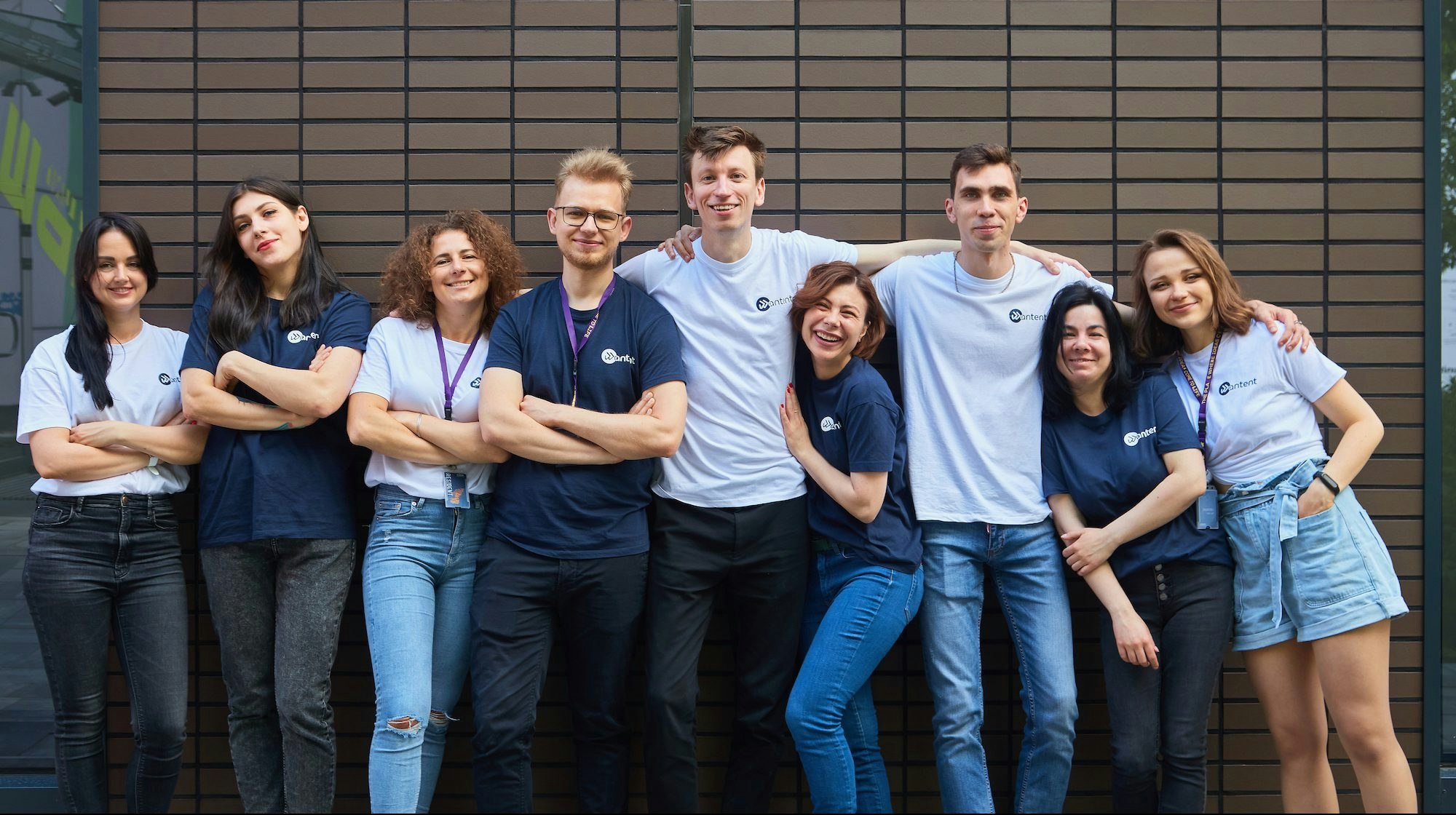 "It is a bit harder to hire new employees because in unstable situations people are trying to get stability — at least at work — so they don't want to change jobs," says Finmap's Kaunov. That said, Finmap onboarded two new employees last week, he adds.
Swedish-Ukrainian software company Sigma is offering to relocate any of its employees who feel insecure in Ukraine to Hungary, Poland or Sweden. Field Complete, a SaaS company, has also given its employees the option to temporarily relocate to its US or Lisbon offices — although it says most have chosen to remain in Kyiv. Awesomic, an app that matches businesses with designers, has relocated a "few folks… who were close to the conflict to safer cities", while Influ2, a marketing platform, says 25% of its employees are interested in relocation to protect themselves and their families.
Fundraising concerns
The situation is making it harder for some startups to raise money, however.
"​​I think it is nearly impossible to raise capital for pre-seed and seed-stage startups operating out of Ukraine at the moment. I know of at least two startups who had term sheets pulled due to this conflict," says Tim Tesluck, cofounder at SaaS company Field Complete. 
"The situation with gaining investments is the most difficult, to say the least. We are just in the process of gaining a $2m seed round and feel high concern from the funds in the communication process. They are postponing the decision to participate in the round until the level of escalation of the conflict decreases," says Oleksii Shaldenko, cofounder and CEO of software startup Wantent.
​​I think it is nearly impossible to raise capital for pre-seed and seed-stage startups operating out of Ukraine at the

moment
"Our ​​investors [have made it clear to] us that having the majority of our team in Ukraine weakens our chances of raising money in the short term. We've just closed our funding round, so it's not an issue for us now, but clearly we will look to diversify our employee geography in the future," says Dmitri Lisitski, CEO at Influ2. 
"An early-stage startup is already a risky proposition; when you add a risk to a risk [that's not a great way to] go about raising money," says UNIT.City's Piotet. 
"The saddest thing about all this nightmare is the investment situation for Ukrainian startups," says Dasha Kichuk, CEO of sustainable toiletries startup Effa. "These awful conditions might be a good push for startups to start thinking internationally, to push their sales both, inside and outside of Ukraine."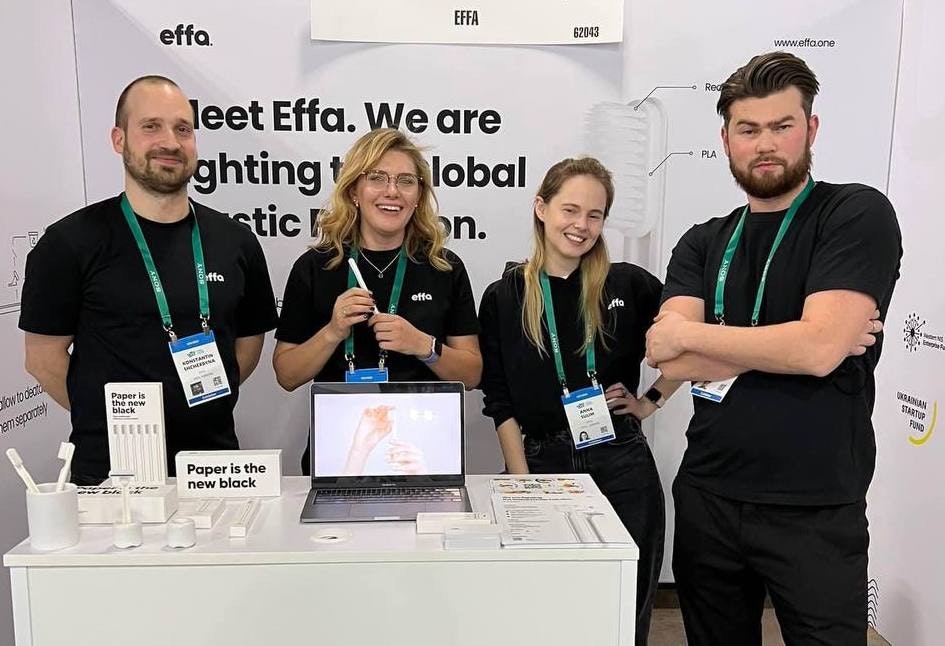 "Some negotiations have been suspended, but we don't see any signs of complete cessation of investment activities," says Kuzmenko from the UVCA. "And I hope we will see significant support from our partners instead of staying away in this case." 
"We're still having calls with current and potential investors, discussing our traction, goals and strategies," says Kaunov at Finmap. "We have traction in multiple regions including the EU, so investors understand our global potential." 
The VC perspective
Still, local investors are sticking to business as usual as much as possible. "We continue running our current operations, scouting, deal flow and portfolio management as usual. Additionally, we do some extra communications with local and foreign stakeholders to keep the situation clear," says BRISE Capital's Yatsenko. 
Vitaly Laptenok, general partner at Kyiv-based Flyer One Ventures, says there's been no "noticeable impact" on his firm's business activity so far.
Yatsenko adds that he's heard that some LPs (the investors in VCs) are holding back from any new investments until the situation becomes clearer — but not all. 
SID Venture Partners, another Ukrainian VC firm, says it's regularly updating its existing and potential future LPs on the situation to reassure them. It's also been checking in with companies in its portfolio. Still, others see opportunity in adversity. 
Eddy Vaisberg, an angel investor who's previously backed Ukrainian startups, says he's even more likely to invest in Ukraine now ("so long as startups are not registered in Ukraine, which most aren't"). He has three reasons: "First, to support the economy and create opportunities in any way I can during these times; second, to support entrepreneurs who will likely run into massive challenges raising funding in the coming months despite great progress; thirdly, purely financially — as I am sure other investors will be running away from the market creating better investment opportunities (in regards to access, not valuation)." 
Thanks to Tetiana Chaikovska from Lift99 and Iryna Supruniuk from TechUkraine for their help with this article. 
Amy Lewin is Sifted's editor. She tweets from @amyrlewin
This article was amended on February 24 to add that a Russian invasion has now begun.