On transport systems and TVs around Europe there's a quiet land grab occurring. Startups are gradually claiming advertising space on underground platforms, on the sides of buses and in-between soap operas as their own. Bye bye Coca-Cola, hello Made.com.
But why are these digital natives bothering? Out-of-home advertising, as it's known, is notoriously hard to track the impact of; there's no neat cost-per-acquisition figure to put beside it. And it's pricey too — just one TV ad 'spot' in prime viewing time in London can cost as much as £11,000, while production costs can range from £10,000 to £250,000, according to media agency Goodstuff.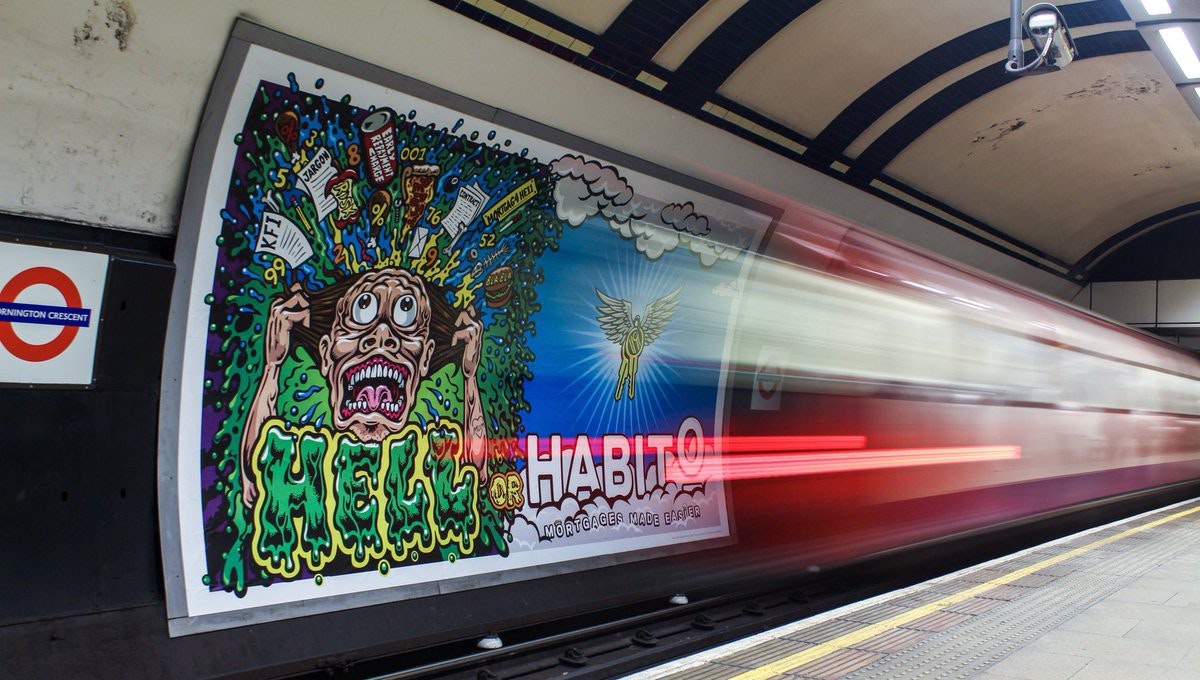 "Advertising on TV, posters and newspapers make you think this is a serious brand," says Abba Newbery, chief marketing officer at London-based digital mortgage broker Habito, which has been running ads on UK TV and transport systems for more than a year. "Facebook and Google served us well in the early stages of our growth. But digital display channels are not ones you pay any attention to; the advertising there is quite recessive."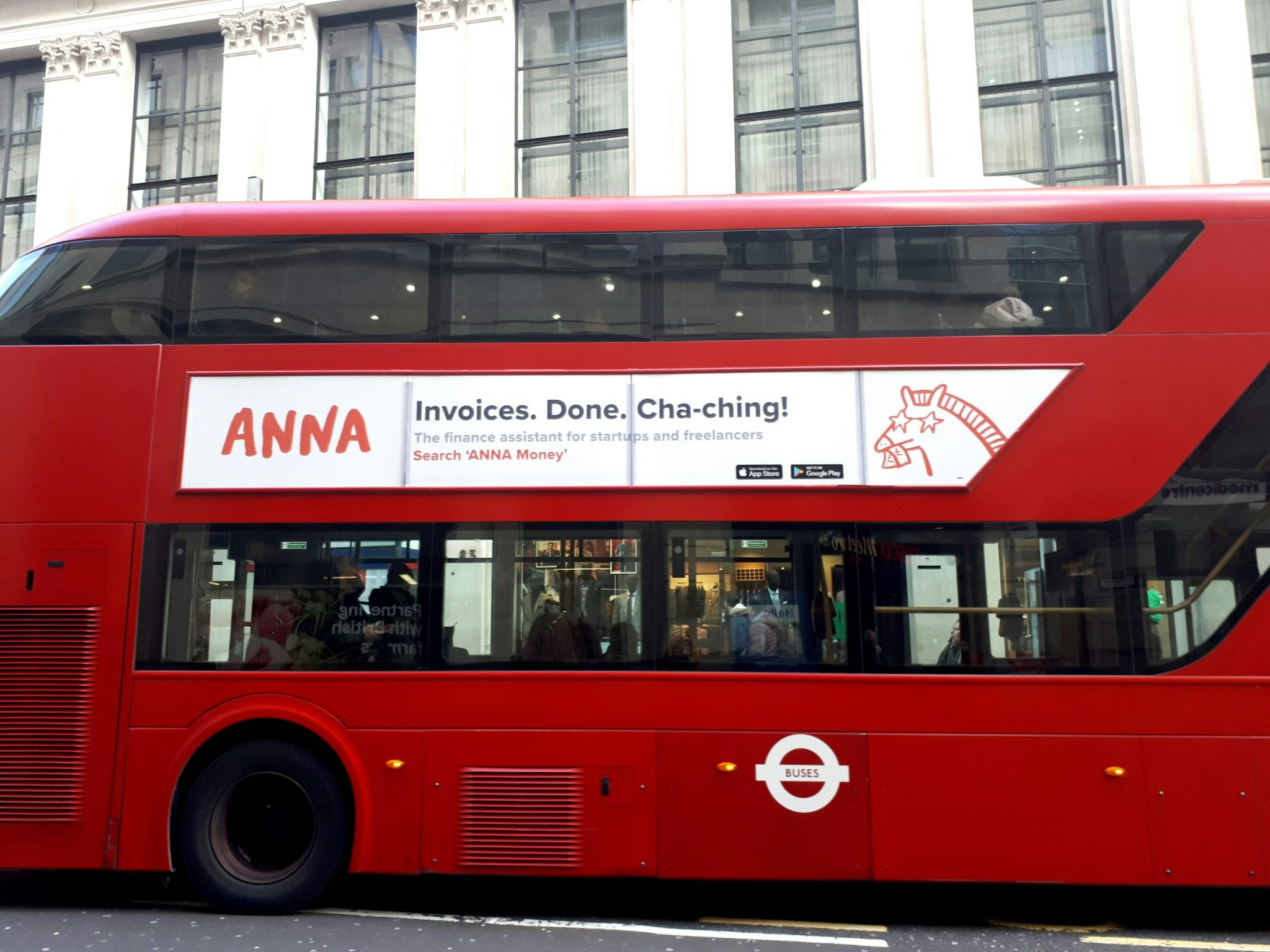 Passengers idling on an underground platform waiting for the next train to pull in — or sitting in a carriage attempting to avoid eye contact with strangers — supposedly have much more engaged eyeballs. "It's a great opportunity to introduce a brand, explain the proposition, and convince consumers why they should use its services," says Killian Barrins, who heads up Exterion Media Ventures.
Four years ago, Exterion — the leading agency selling ad space on the London Underground — set up its ventures team in response to "an explosion of startups in London", many of which, around series A stage, were looking to branch out beyond digital and reach new audiences. It can sometimes seem like printing several thousand poster ads is the first thing a company does after closing a large funding round.
The same rings true in cities around Europe: bus stop billboards in Barcelona have recently been promoting online estate agent Housfy and peer-to-peer car hiring platform Social Car; in Berlin it's food delivery startup Foodora and cleaner marketplace Helpling; in Stockholm it's gym pass Fitness Collection. On TV in Stockholm, ads are currently running for telemedicine app Kry, and health app for pets First Vet.
Over the years, Exterion Media Ventures has worked closely with online furniture retailer Made.com (one of the most prolific advertisers on the Underground), along with rental management platform Airsorted, mattress firms Casper and Simba, meal kit startup HelloFresh, and money transfer service Transferwise.
"Our sweet spot is a business that wants to reach millions of customers every day, with a high disposable income, who are hard to reach via other channels," says Barrins. Some will simply be wanting to shift product, he adds, while "others want to increase brand awareness from an investor and talent perspective as well".
Exterion Media Ventures offers startups more flexibility than traditional media buying agencies, with a variety of payment models to make the prospect of advertising more enticing — from taking a cut of the revenues to a "straightforward bounty payment" if a sales target is reached. Exterion has also taken payment based on the future value of the business: "if at the next funding round the business is valued at X we get a payment of Y," explains Barrins.
Lots of brands want to see themselves advertising on the tube in

London.
It's not necessarily as lucrative for Exterion as the big brands, admits Barrins, but it's great for business development: "It gives us an opportunity to meet the advertisers of the future at ground level." Some startups will be in talks with Barrins for years before running an ad, while others will turn a campaign around in two weeks. "Lots of brands want to see themselves advertising on the tube in London and want to find out how it works; I have lots of conversations with people not even close to running a tube campaign."
Yet does it actually work? Habito, which has now run several campaigns on TV and transport systems around the UK, thinks so. In March last year, while running ads on TV and the London Underground, Newbery says "we had to stop marketing because we were growing so fast". 
The startups which will get the most out of TV advertising are those that have reached "saturation point" with search engine marketing, says Bobby Din, partner at media agency Goodstuff. "TV tends to be a channel that delivers accountable but higher cost-per-acquisitions, so you need to be sure you can't get those customers cheaper elsewhere, or you need to have a commitment to building your brand for the long term."
It's also best suited to companies which "sell a product with a substantial margin (and so can afford to pay more for each response) or with a product or service that is widely applicable and interesting (so will get more responses for each TV activity)", Din adds.  
First Vet, a Swedish digital vet clinic, has been running TV ads since January. The goal, says chief executive David Prien, is to make more people aware of the company — and "it's working better than expected". In just the first month of the campaign, First Vet's brand recognition has grown from 12-38%. It also saw a 70% rise in registered users from December to January. "It's almost insane."
While First Vet has also found success advertising in print and on podcasts — "those channels are quite underpriced and undervalued" — Prien now thinks no channel quite matches TV for its reach and impact. "The TV ads have had a huge effect; that would be impossible via other channels."