2021 has been a good year for telehealth startups in Europe. 
Funding has reached $1.4bn — already more than double the amount invested in 2020 — and megarounds in the sector are no longer the rare beasts they once were. Sweden's Kry, France's Alan and Portugal's Sword Health have all hit unicorn status this year, as increased adoption during the pandemic and more favourable regulatory conditions have convinced VCs that there's huge potential. 
But which under-the-radar telehealth startups are set to make gains in the next 12 months?
We asked five VCs to find out. There was just one rule: the startups nominated couldn't be part of their portfolio.
Mey Cezairli, investment manager at Project A Ventures
Project A Ventures is an early-stage VC firm with offices in Berlin, Munich and London. Cezairli's portfolio includes telehealth Kry, mental health platform Unmind and AI-driven SaaS Pactum.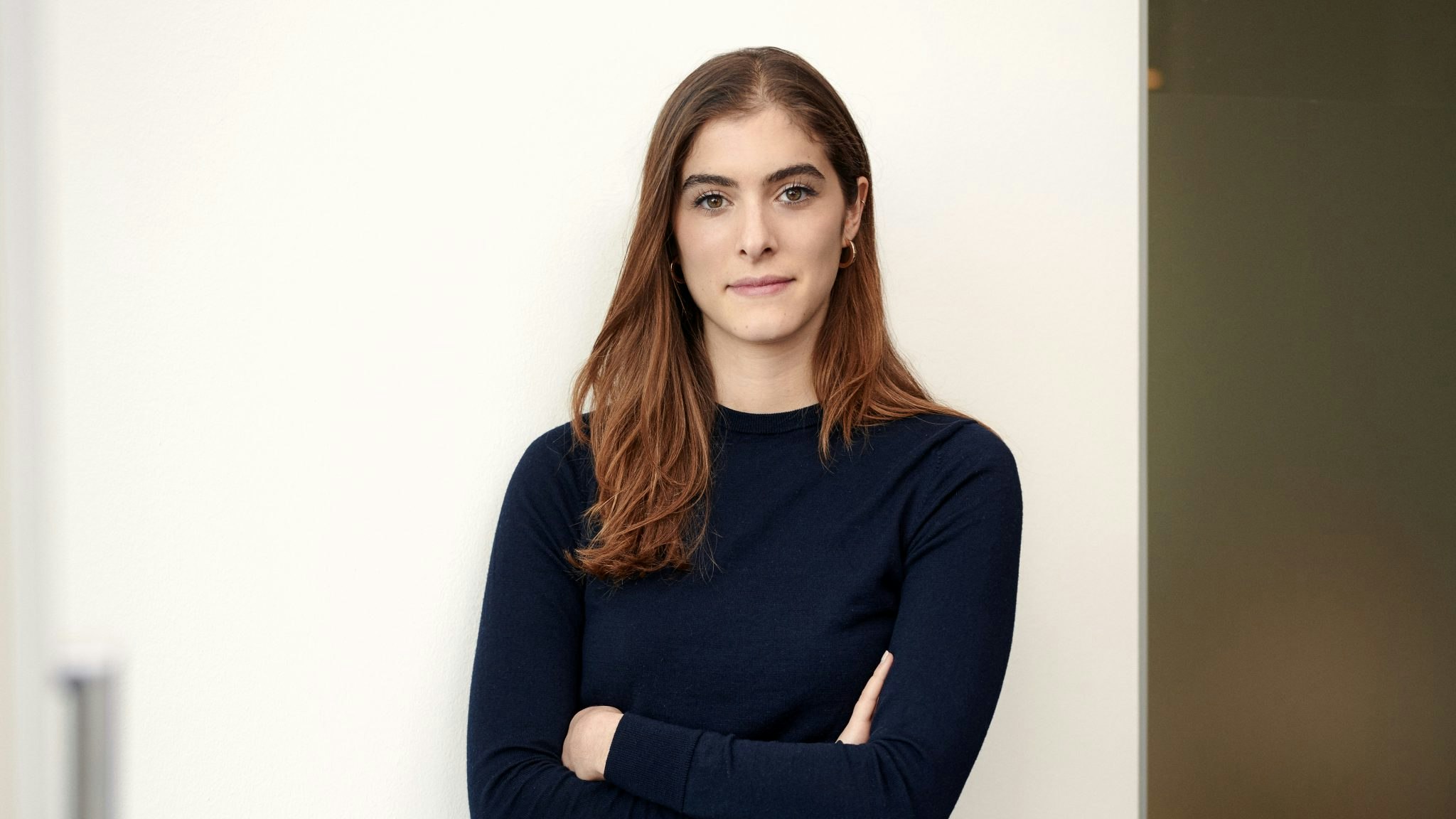 FormelSkin
FormelSkin is a Berlin-based digital dermatology company treating acne, but will soon be expanding into adjacent skin conditions. The traditional customer journey that results in receiving a diagnosis and subsequent treatment for acne is an exhausting and frustrating process. Booking an appointment at the dermatologist is difficult and treatments are often not personalised or particularly effective. 
FormelSkin makes the process super simple — customers simply complete a questionnaire, submit three photos of their skin and FormelSkin's in-house dermatologists put together a personalised formulation that is sent out on a subscription basis. The before and after pictures speak for themselves. 
Raised: Undisclosed 
Founded: 2019
Last Round: Seed
Headquartered: Berlin
Alva
Alva is a digital therapeutics app that delivers highly personalised menopausal care. Every woman's menopause is unique to them in terms of duration and symptoms. Often, women don't even realise that some of the symptoms they are experiencing are linked to menopause at all but instead are given antidepressants or opaque information. Through online consultation, personalised medical treatment and rich content, Alva's mission is to counteract the difficulty women go through during a significant time in their lives. 
Raised: Undisclosed 
Founded: 2018
Last Round: Undisclosed 
Headquartered: London
Resilience
Resilience is a French company on a mission to improve cancer patients' quality of life. While cancer cases are increasing globally and cancer treatments are becoming multifaceted there is still no way for practitioners to tailor treatments to the patients and support them on their personal journey. Resilience is building a platform that unifies data and thereby enables better therapeutic decisions. 
Raised: €5m
Founded: 2021
Last Round: Seed
Headquartered: Paris
Antoine Zins, investment director at Eurazeo
Eurazeo is a global VC firm headquartered in Paris. Zins' portfolio includes telehealth Kaia Health and biometric data startup Lifebit.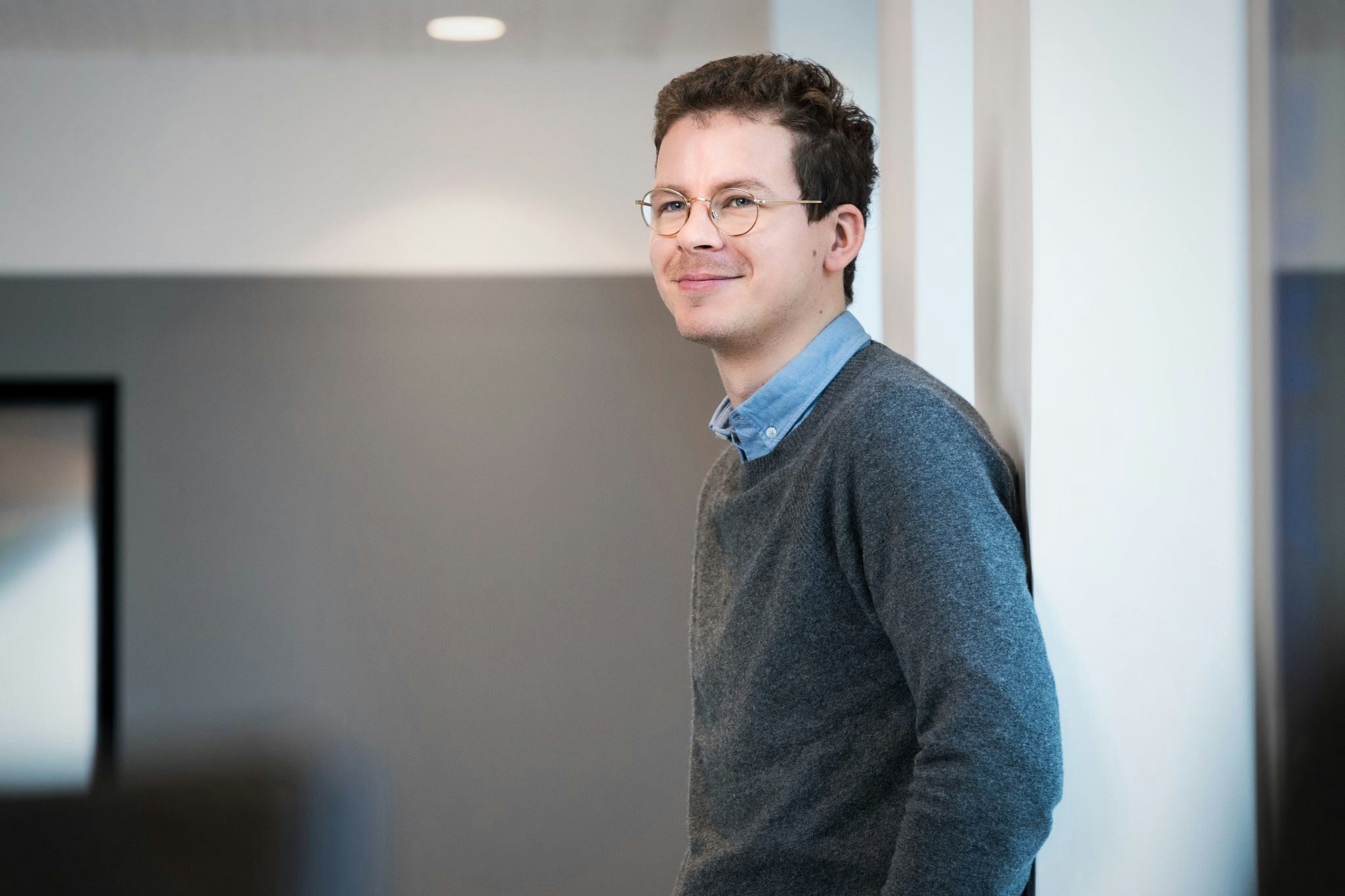 Limbic
Limbic is an AI assistant for patients and clinicians with the ability to support all parties through the care pathway. Based in the UK, Limbic enables care providers to make better and more efficient assessments of patients using innovative technologies, which in turn supports improved patient outcomes. Ross Harper and Sebastiaan de Vries are one-of-a-kind founders building a category-defining product. 
Raised: €900k
Founded: 2017
Last Round: Grant
Headquartered: London
Arkhn 
Medical data generated in hospitals and clinics can be a goldmine for precision medicine and drug discovery. Unfortunately, it often sits unusable, unstructured in closed database architectures. Arkhn is providing the next-generation orchestration layer that makes clinical data usable, secure and contextualised. Based in France and founded by a unique team, they have already demonstrated a great track record with health institutions. 
Raised: €4m
Founded: 2018
Last Round: Early VC
Headquartered: Paris
Omnidoc 
Tele-expertise is a less well-known issue in telehealth, but it is a crucial layer enabling multidisciplinary care teams to collaborate. Founded by Baptiste Truchot, an ex-Oscar Health operator, Omnidoc is the leading platform enabling medical specialists to securely collaborate on cases and co-ordinate patient care.
Raised: €3m
Founded: 2019
Last Round: Early VC
Headquartered: Paris
Hi.health
Paying for care can be a problem for individuals in many European countries. Often, patients need to pay for care upfront, even when they are covered and can wait months for reimbursement. Asking for reimbursement of these costs can also be a huge hassle. The Hi.health team wants to solve that problem and become the "Klarna for healthcare". 
Raised: $1m
Founded: 2018
Last Round: Seed
Headquartered: Vienna
Jean de La Rochebrochard, partner at Kima Ventures 
Kima Ventures is a Paris-based VC firm investing in companies from across the globe. De La Rochebrochard's portfolio includes payroll management startup Payfit, crypto trading app Sorare and insurtech Alan.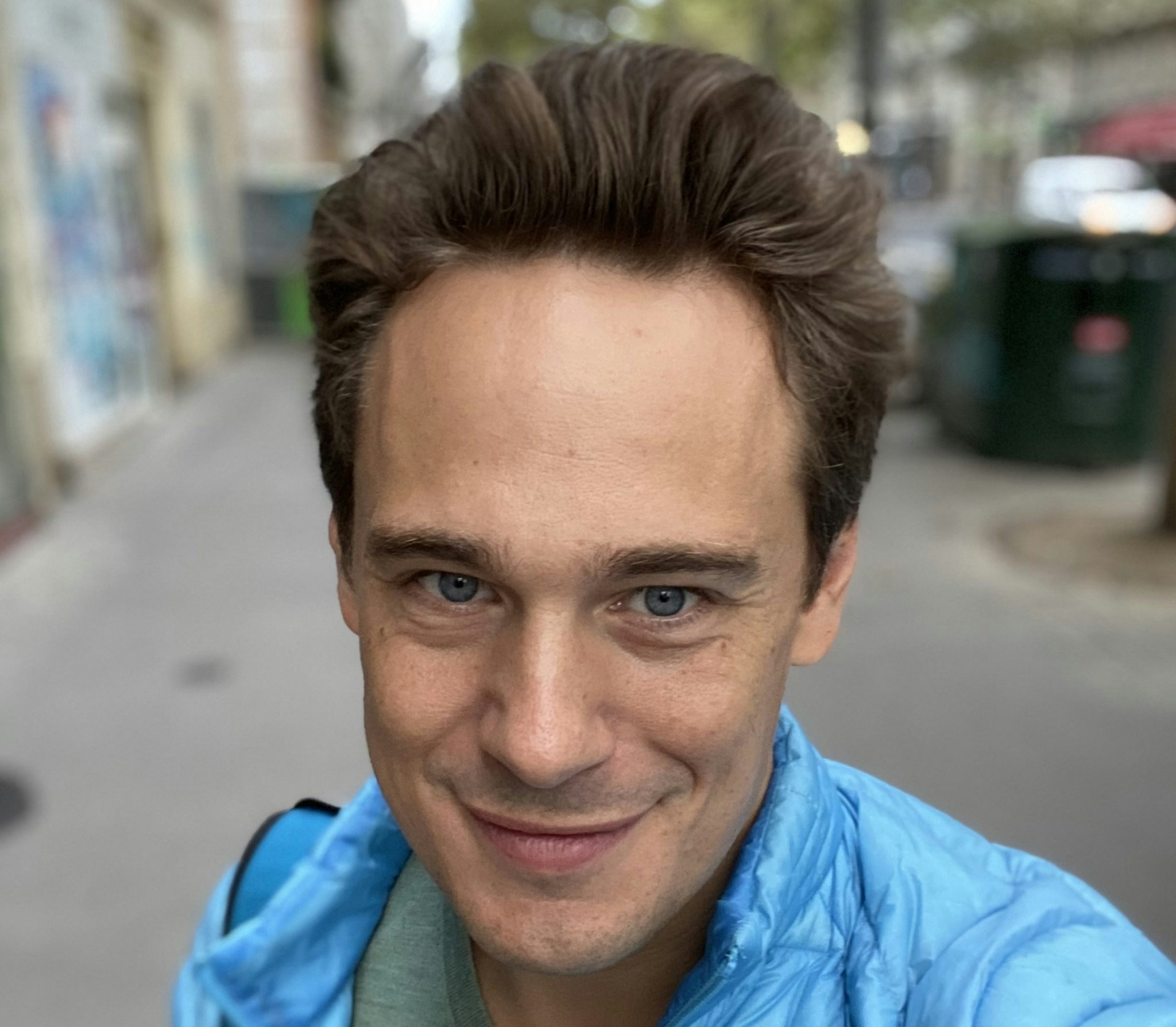 Nabla
Nabla is an app delivering asynchronous healthcare to young women. Their medical team of clinical professionals is augmented by cutting-edge machine learning. 
The company was founded by serial entrepreneurs who sold their previous startup to Facebook. They built a team of engineers coming from Facebook AI Research and Google, and work very closely with the medical team.
I've nominated them because healthcare ideas are very cheap — and cracking execution and go-to-market is where startups fail. Nabla has the right momentum and team to succeed. 
Raised: €17m
Founded: 2018
Last Round: Early VC
Headquartered: Paris
Eva Arh and Gerald Pollak, investors at 3VC
3VC is a multistage VC firm based in Vienna. Portfolio companies include image editing app Picsart, translation platform Lokalise and telehealth Kaia Health.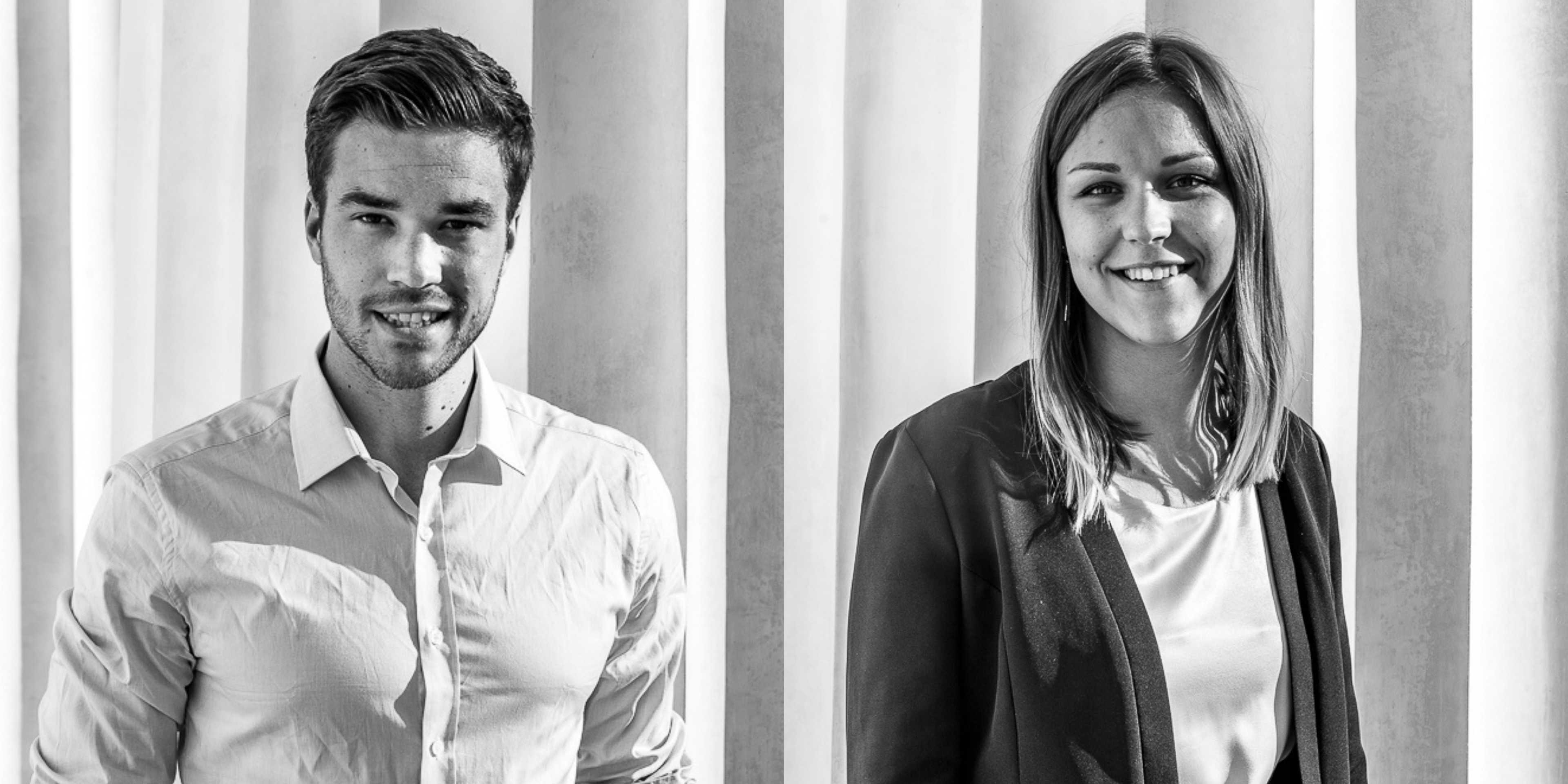 Spill
We met Spill as we were researching solutions that could be used by our portfolio companies, addressing and supporting employee mental health. I love their low entry barrier — Spill easily integrates with Slack. The awareness around employee mental health has been rising in 2021 and we see Spill's UX as a strong differentiator.
Raised: $3.6m
Founded: 2017
Last Round: Seed
Headquartered: London
Inne
CEO Eirini Rapti's mission is to create a platform that focuses on and understands women's health. In 2021, she launched Inne's minilab in Europe, while her roadmap is very relevant and bold as well.
Raised: $9.7m
Founded: Berlin
Last Round: Series A
Headquartered: Berlin
Xund
A medical data API that enables symptom assessment and patient navigation solutions.
At the beginning of 2021, Xund pivoted into a B2B model offering API to build telehealth and digital health products on top. The proprietary algorithms are trained through an AI-powered research and review process that has scanned already more than 2 million medical articles for the correlation between symptoms and diagnosis. Xund's API is certified as a medical device. Despite being early-stage, Xund's medical performance, symptom prediction and speed of assessment are on-par or outperforming the competition (companies like Ada, Infermedica or Babylon).
Raised: $1m
Founded: 2018
Last Round: Seed
Headquartered: Vienna
Felix Faltin, principal at Speedinvest
Speedinvest is an early-stage VC with offices in Berlin, London, Munich, Paris, Vienna and San Francisco. Faltin's portfolio includes medical platform Kianava, practice management SaaS Doctorly and telehealth startup 9am.health.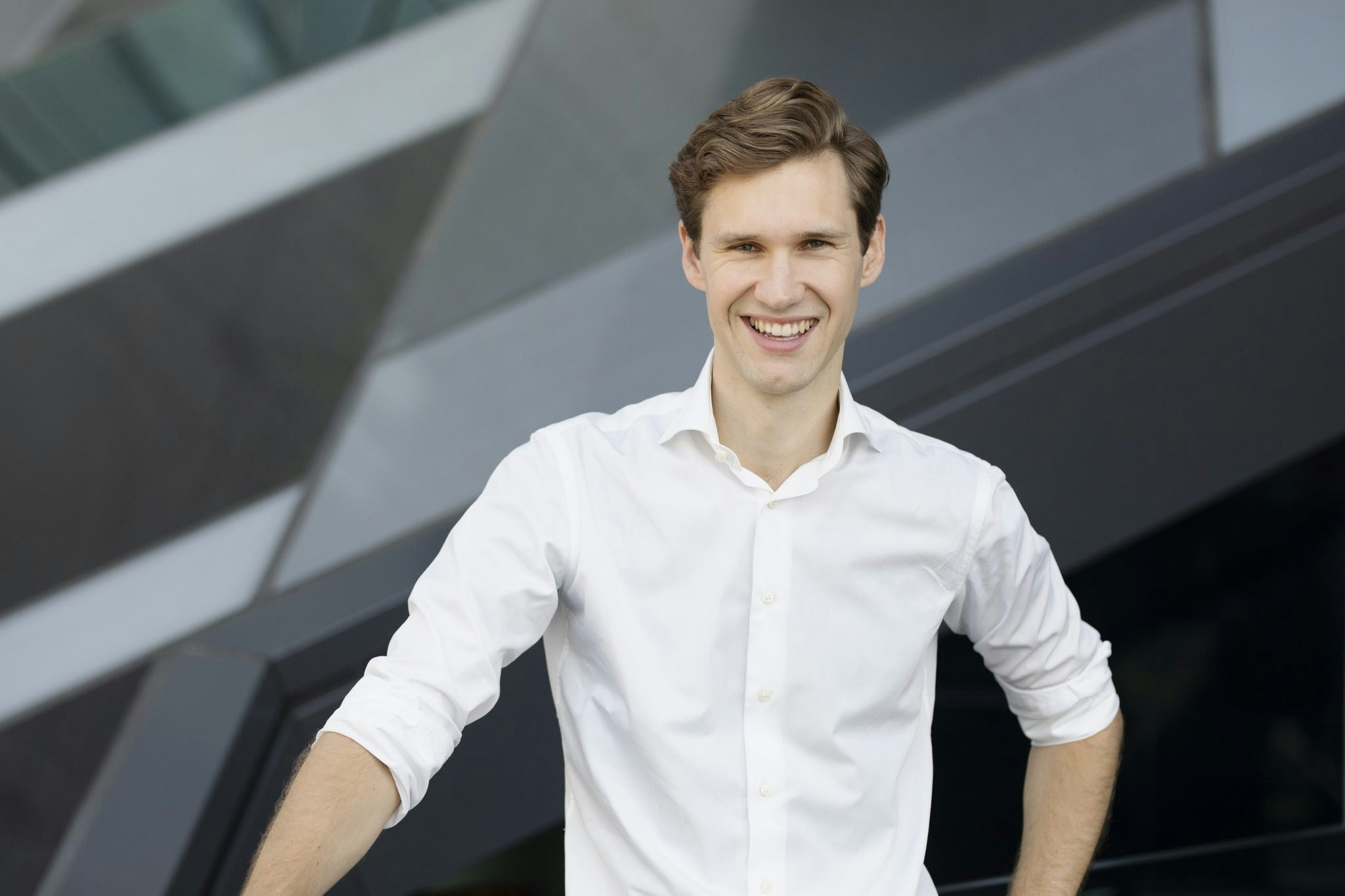 Jutro Medical
Jutro Medical is a Polish "phygital care" clinic that integrates online and offline primary care. Seamlessly blending a top-notch online experience with offline medical services is the future of health delivery because it makes sense for patients and clinicians alike. There are many successful players doing this in the US, but in Europe this category is still nascent. In only two years, Jutro has achieved significant funding and growth and is among the current leaders in Europe for blended primary care. They're also one of very few successful consumer health startups in CEE, a frequently overlooked health market.
Raised: $8.1m
Founded: 2020
Last Round: Seed
Headquartered: Warsaw
May Santé 
May Santé is a French parenting and paediatric care app by young parents Antoine and Cecilia that combines customised, science-based and beautifully presented parenting advice with on-demand support by a multi-professional team of doctors, midwives and nurses. They bootstrapped to thousands of users without funding and rise above the noisy parenting space with a beautiful product and on-point service. 
Raised: €400k
Founded: 2019
Last Round: Pee-seed
Headquartered: Paris
Thymia
Thymia, founded by London-based Emilia Molimpakis and Stefano Goria, uses video games and analyses of facial expressions and speech to make mental health assessments faster and more objective. Online mental health services have grown massively since the beginning of the Covid-19 pandemic, but the supply of mental health professionals is a major bottleneck for the industry.
Moreover, mental health is still often considered a more subjective and less scientific field than traditional medicine. Thymia's mental health biomarkers and tools for online and offline mental health delivery can make mental health care more scalable and objective at the same time.
Raised: $1m
Founded: 2020
Last Round: Seed
Headquartered: London
Honest Health
Honest Health in the UK has been quietly building an integrated direct-to-consumer hair-loss and skincare clinic over the last several years, focusing initially on men's health. The founders are experts in the field — one of their families runs a compound pharmacy in the UK. Somewhat shadowed by better-funded competition, Honest Health achieved exponential growth last year and it makes a lot of sense that they were acquired by Hims, the US consumer telehealth rocketship, earlier this year, as part of the latter's strategy to enter Europe. As far as we know this is Hims's first acquisition in Europe and, in general, B2C health acquisitions in Europe are still rare.
Raised: Not disclosed
Founded: 2018
Last Round: Acquired
Headquartered: London
Kai Nicol-Schwarz is a reporter at Sifted. He covers healthtech and community journalism, and tweets from @NicolSchwarzK
***
Looking for digestible insights into the digital health sector? Sifted's Pro briefing on the industry will get you up to speed fast on what you need to know. Click here to see our briefings library or email pro@sifted.eu for more information.