Gen Z are an entrepreneurial bunch. Research shows that 62% of them have expressed an  interest in starting their own business — or have already done so.
Europe's lineup of young startup founders is growing, and they're building a range of tech startups in areas including fintech, edtech and robotics.
But when they think of other startups, which ones do they think are worth watching?
Sifted asked four Gen Z founders from across Europe to share their favourites. Here's what they said.
Wiktoria Wójcik, cofounder of inSTREAMLY
inSTREAMLY is a Polish platform which connects brands to live-streamers.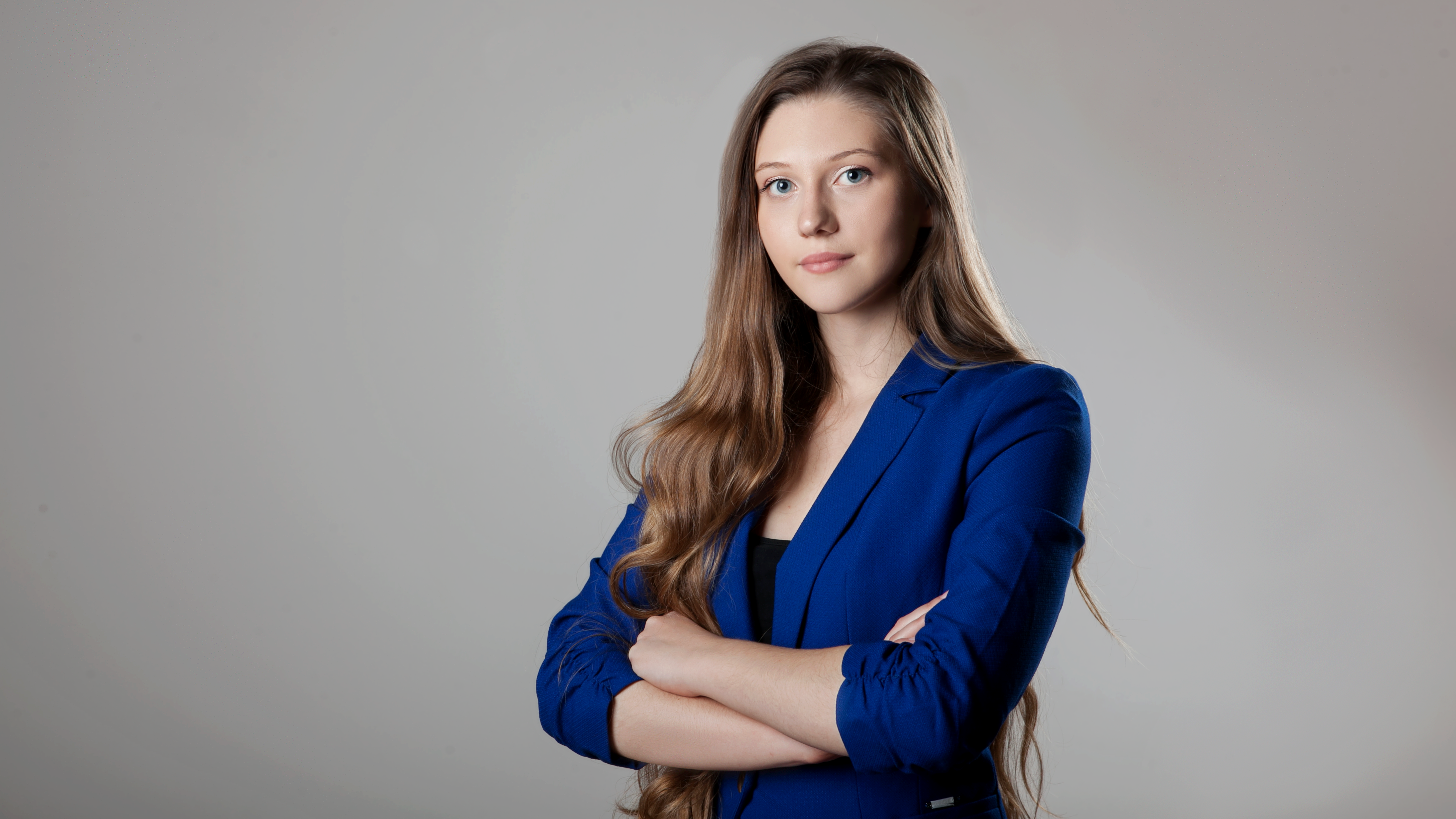 GG Predict — Poland
Data is a major currency in the 21st century. Esports has an advantage over traditional sports in that it's easier to harvest players' data. GG Predict lets gamers use their data to improve their skills. 
At the highest levels of play, even the tiniest details can decide a win over a loss. There is limited time in a week when humans can train their gaming skills. So especially in esports, data and outside tools will only become more important. 
GG Predict has a great team and a clear vision of how to help gamers worldwide achieve success. 
TweetHunter.io — France
Twitter is where people in tech love to build their personal brand (sorry LinkedIn). TweetHunter is a tool that makes it easier to achieve the goal of a meaningful social presence. 
TweetHunter's core feature is showing popular tweets for your keywords and helping you rewrite them with AI. It also provides auto-scheduling, thread starters and shows you the best new tweets to interact with. 
What I love the most about TweetHunter are the founders. They built the tool in public by sharing their journey on their Twitter profiles and using their own product. Even if social media is not your thing, I think TweetHunter is worth following for the founders. 
Ylan Richard, CEO at Cala
Cala is a Paris-based foodtech startup making pasta dishes with a robot chef.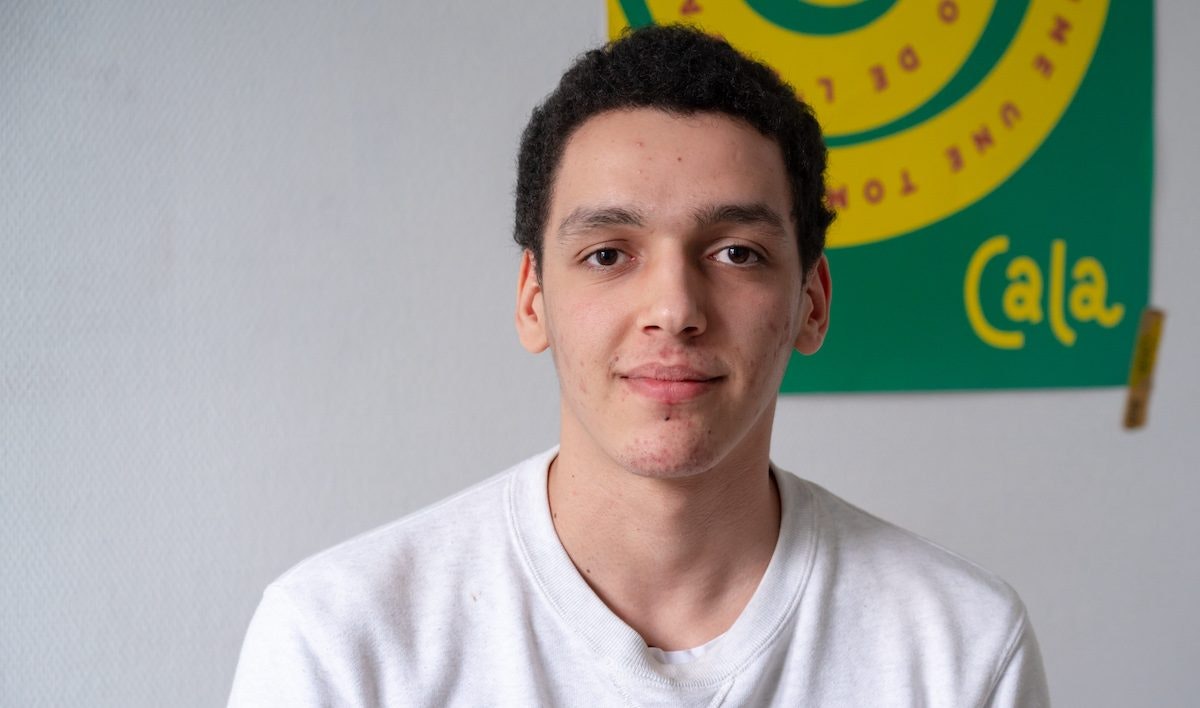 Mansa — France
Paris-based Mansa allows freelancers and gig workers to borrow money with fair pricing and has a genuine user experience.
For most companies, access to debt means access to growth. It's worked really well for lots of successful companies, such as Netflix which famously relied on debt for a lot of its growth. But debt has been largely inaccessible to gig workers and freelancers because of outdated pricing models and incumbent paralysis. Mansa has changed that reality by creating a debt product specifically targeted at workers of the new economy, and their customer feedback is exceptionally good for a lending company.
The founders are a super strong and driven group despite being super young.
Pitch — Germany
Pitch, based in Berlin, is building a PowerPoint/Keynotes killer. PowerPoint and Keynotes are some of the most used software in the world but are still super dated. They're full of visual clutter and are not tailored to the web-first experience we expect from professional tools these days. Many companies have tried to go after them, but Pitch is the first one that truly delivers on its promises.
I love browser-first products that are accessible from anywhere; you don't need to think about saving your project, and files are easy to share. Pitch is all of that and much more.
Infarm — Germany
Infarm builds and distributes efficient vertical farms throughout cities. One significant barrier to making real food more accessible is the geographic distance between where we produce the food and where we eat it. It usually leads to the necessity to add additives to make the food last longer, which increases the cost for the consumer. Infarm is shifting this model on its head by growing the food directly where they sell it, making it both higher quality and less expensive than the other alternatives.
I remember the first time I saw one of their farms in a grocery store. The reasoning behind it made so much sense straight away. I also love their futuristic look.
Cowboy — Belgium
Cowboy is a designer and manufacturer of electric bikes for urban riders.
Almost every major city in the world has surrendered an enormous part of its surface to cars creating traffic, pollution and accidents. It is already changing, and the most prominent European cities are reducing car accessibility to promote public transport and bike lanes. Cowboy is creating the bike for this new kind of city. It's stylish, powerful, and convenient. 
I love that they are following the Tesla playbook. Start with a premium product and use it to finance gradually more affordable versions.
Mariya Grinina, CEO and cofounder at iDAL
iDAL is a London-based digital-powered agency for creative talent globally.
Big Atom — UK
As with most Gen Z representatives,  environmental issues are among my top concerns. That's why I think Big Atom, a recycling company focusing on ending plastic and rubber waste, is one to watch. It was founded by someone who I am proud to have as my mentor — Alexander Guslisty, a serial entrepreneur, investor and chemical engineer. Launched three years ago, Big Atom is initially focused on reverse-manufacturing tyre rubber into recycled crude. It is already among the top five tyre recycling companies in the UK, having recycled a million tyres to date. 
Its technology is paving the way to process mixed plastics without the need for plastic segregating, decontaminating, delabeling and so on which means it's a true contribution to solving the global recycling problem.
Alike — UK
Not all inspiring startups are about huge valuations and reputable VCs backing them. Not-for-profit tech startup Alike is definitely a charity project worth watching. Brad Gruger, a young NHS clinical entrepreneur, launched the Alike app on World Cancer Day in 2021, supported by Queen's Commonwealth Trust and numerous team members and patrons donating their skills, money and time.
Going through cancer treatment at a very young age, Brad has experienced how isolating it can be. Studies suggest that activities with other cancer patients are lifesaving. With the app he hopes to harness digital potential to combat loneliness and isolation caused by cancer. It currently connects 1,800 cancer patients in the UK and allows them to socialise, support each other and go through their difficulties together, 24/7. 
Unibuddy — UK
How to make that very important choice — where to go to study? All those university websites lure new students with their exciting marketing information, but this makes it even harder to understand where you will truly fit in. Unibuddy, founded by Diego Fanara and Kimeshan Naidoo in 2017 in London, helps universities attract, engage and convert prospects through peer interactions.
When researching their higher education options, young people from anywhere in the world can chat with existing students and staff in real-time about things that truly matter to them. The company has seen over 190% growth amidst the pandemic, currently works with over 450 higher education institutions in 35 countries and they aim to help 10m students make a more informed decision by 2025. 
Flair — UK
2020 was a tough year for everyone in so many different ways. One of the fundamental events was the resurgence of the Black Lives Matter movement. In response to this, business partners Nii Cleland and Darrell Coker have launched Flair in London. The company is helping over 65 schools in the UK and organisations like the Premier League, EY and Network Rail to diagnose and overcome racial bias.
Their product is a first of its kind — people analytics centred solely around race and ethnicity, allowing organisations to do a deep-dive on racial bias. The survey-based analytics suite measures four components of an anti-racist culture and provides data-driven, prescriptive interventions tied to the organisation's results. The aim is to hold organisations accountable to change on racial equity — something too many organisations have shied away from in recent times.
MPowder — UK
I've seen Rebekah Brown pitching her startup MPowder at the Founders Factory Investor showcase 2021 and her message resonated with me, despite me being out of her target audience for now. Rebekah's femtech startup creates supplements, programmes and services to target each stage of the menopause. Commonly, as Rebekah has pointed out, products and services for women going through menopause are often promoted using sad messages about ageing instead of what it actually can be if this stage of life is supported well.
The menopause industry is among the most high-potential areas of the fast-growing femtech market, which is estimated to be worth $51.3bn by 2025, as women are now being empowered on so many different levels. I am happy to see positive changes in the area and am inspired by Rebekah's mission to reframe midlife as a superpower.
Luca Schnettler, CEO at Qumata (HealthyHealth)
Qumata is a London-based startup that uses patient data to improve health and life insurance underwriting.
Assurly — France
Assurly is an insurtech that embodies the company of the 21st century. They are creating an interesting model of insurance where policies are distributed digitally with much less friction for the customers — a truly new take on insurance. In essence, the company is using technology to make insurance simple, intuitive and human.
Bought By Many — UK
Bought By Many and in particular its founder and CEO Steven Mendel have proven that insurtechs can truly challenge the status quo in a large market like the UK. I particularly like the execution of finding a niche that was underserved (pet insurance) and executing superbly well with a proposition that focuses primarily on the quality of the product. For many companies, this focus on product excellence and customer service lacks and Bought By Many shows that its continued focus on it is a sound strategy to gain further traction and conquer the pet insurance market.