2022 has had its fair share of tech company collapses (we're looking at you, SBF). Europe's seen 36, according to Dealroom data, though there's likely to be a lot of smaller ones that have flown under the radar.
The past 12 months have thrown everything they could at Europe's startups: galloping inflation, reduced VC dealflow, a crypto winter and skyrocketing energy prices.
Here are eight of the more high-profile startup implosions we've seen this year, from pastel pink armchairs and an app for farmers, to digital banks and a famously delicious strawberry. 
Bulb
This is the big daddy of the list. British energy startup Bulb was, just a few months before its collapse, the fastest growing company in Europe. It filed for bankruptcy in November 2021, therefore technically lies outside the reaches of this list, but the drama has continued well into 2022 so we're claiming it.
Bulb set out wanting to offer lower bills and cut carbon emissions. It garnered the attention of VCs and politicians alike — UK prime minister Boris Johnson visited the Bulb HQ in 2021, sporting a Bulb-emblazoned facemask.
But its demise came as wholesale gas prices went through the roof and a price cap prevented companies from passing on the increase to customers, leaving Bulb selling gas for less than it bought it. 
It resulted in the government effectively nationalising Bulb to ensure power supply to its 1.5m customers, a move which cost the taxpayer billions of pounds. Last month, Bulb was sold to rival energy startup Octopus, with the government reportedly receiving £100m-200m — relative pittance compared to the bill it had to foot.
Agricool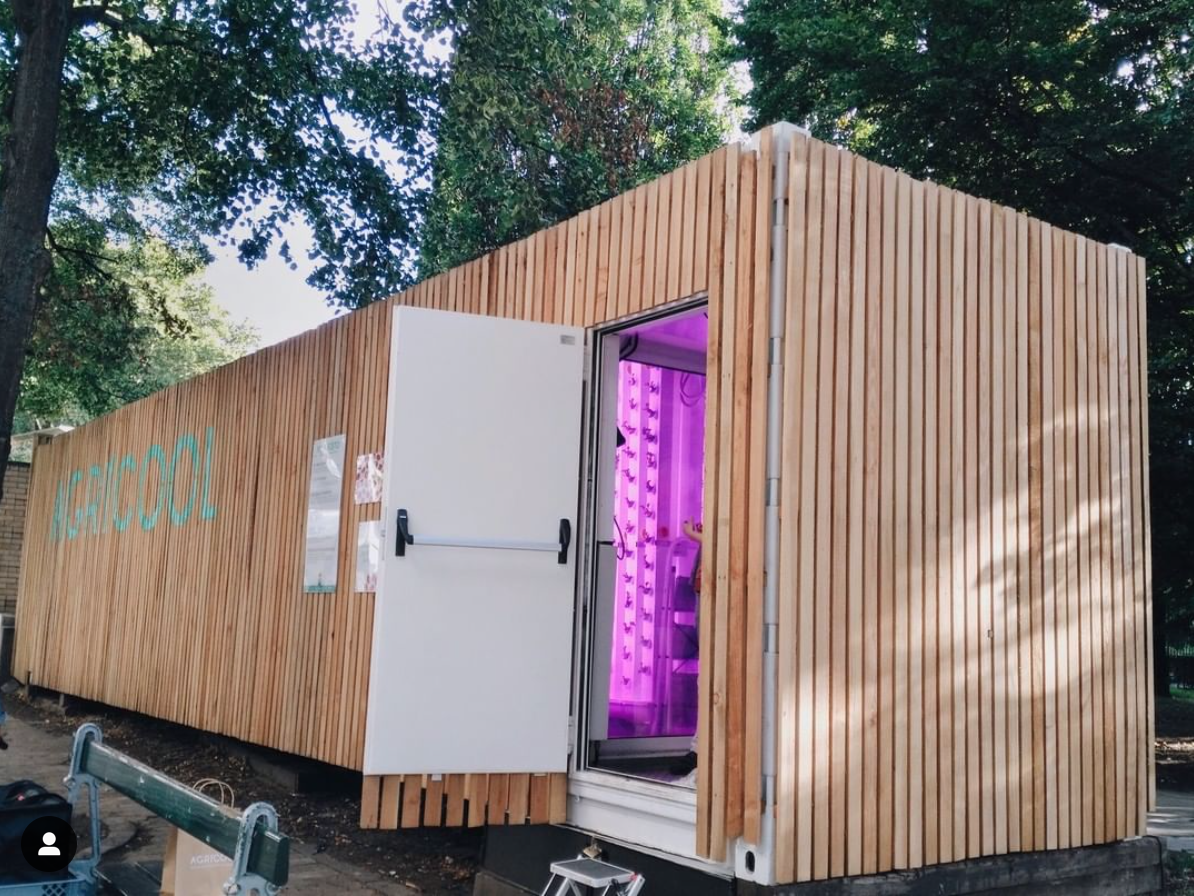 Paris-based Agricool was one of the first to fall in 2022. The indoor farming startup filed documents to the French court in January, freezing its debt and looking for a buyer. 
Six months later, it was sold for just €50k — a sharp fall from the $100m+ valuation it once enjoyed. The buyer was Vif Systems, a Lyon-based company which builds vertical farming equipment.
Agricool's fate was likely sealed by the same thing as Bulb: rising energy prices. Cindy van Rijswick, a food and agribusiness analyst at Rabobank, told Sifted earlier this year that electricity was the most significant outgoing for vertical farms. She estimated that, before prices rose, electricity accounted for 25% of the industry's outgoings. 
As they've risen, a number of vertical farms have suffered. Infarm, the best-capitalised startup in the sector, laid off over half of its workforce last month. 
It's a shame — Agricool reportedly grew some very tasty strawberries. 
Nuri 
We're in the grip of a freezing crypto winter with digital asset prices down about 70% year to date.
Berlin-based digital bank Nuri, formerly Bitwala, became one of its victims in August this year. It filed for insolvency two months after laying off 20% of its staff. 
Nuri will have struggled with the rout in cryptocurrency prices, economic uncertainty and a difficult funding environment. In a letter to customers, CEO Kristina Walcker-Mayer said account holders had until December to withdraw their funds so the business could be terminated and liquidated. 
Made
Once a staple in the velvet plush interiors of millennials, Made set out to shake up the furniture industry. When it went public in 2017, it boasted a valuation of £775m — but the first cracks of the crisis came through on the first day of trading, when its shares fell by 7%. 
Fast forward to September 2022, and the company announced that it was putting itself up for sale and laying off 35% of its workforce. It cited supply chain issues and a decline in customers, who were no longer solving lockdown boredom by furnishing their funky flats, for the cuts — and when nobody stepped forward to buy the company up by November, it stopped trading, leaving around 12k customers in limbo.
The board finally proposed wrapping it all up with a voluntary liquidation process this month. A slither of its spirit lives on under British retail giant Next, which snapped up the brand's domain name and intellectual property — but not its workers or stock — for just £3.4m, despite one founder's repeated offers to buy it all back up. 
Pollen
Where do you start with the drama that was Pollen's demise?
The company, once valued at $880m, ran music events worldwide and spring break vacations for US college students — it booked stars like Justin Bieber and Maya Jama and secured the backing of top VCs like Northzone, Frontline and Molten Ventures. The UK government's Future Fund also backed the company.
Things started to unravel in the summer, when Pollen cancelled a string of events and left customers and suppliers waiting on refunds. A former employee told Sifted that Pollen would wait until the last minute to cancel events because "they need the cashflow coming in". Pollen told Sifted it had only ever cancelled due to soft demand — a lack of customer interest. 
The company laid off 200 people in April, just weeks after announcing a $150m Series C round. By the summer, staff payments were late and founder Callum Negus-Fancey said he was working hard to find more cash. By August 10th, it had called in administrators. 
WeFarm
In 2021, agritech WeFarm raised $11m to develop an app for farmers based mostly in Kenya, which combined a marketplace to buy agricultural products with a platform to connect and exchange advice.
In the first half of 2022, according to documents filed to Companies House, it explored options to raise further funding but was unable to secure funding, and the existing investors were "not in a position to advance further funds to the Company".
The proposal says WeFarm then decided to lay off staff in June, and started scaling back the app.
In September, it filed a Statement of Affairs that confirmed it had entered administration — and a little later that month, administrators agreed to sell the app and some intellectual property rights to an undisclosed buyer for £7,000, haggled up from an initial offer of £1,250.
Simple Feast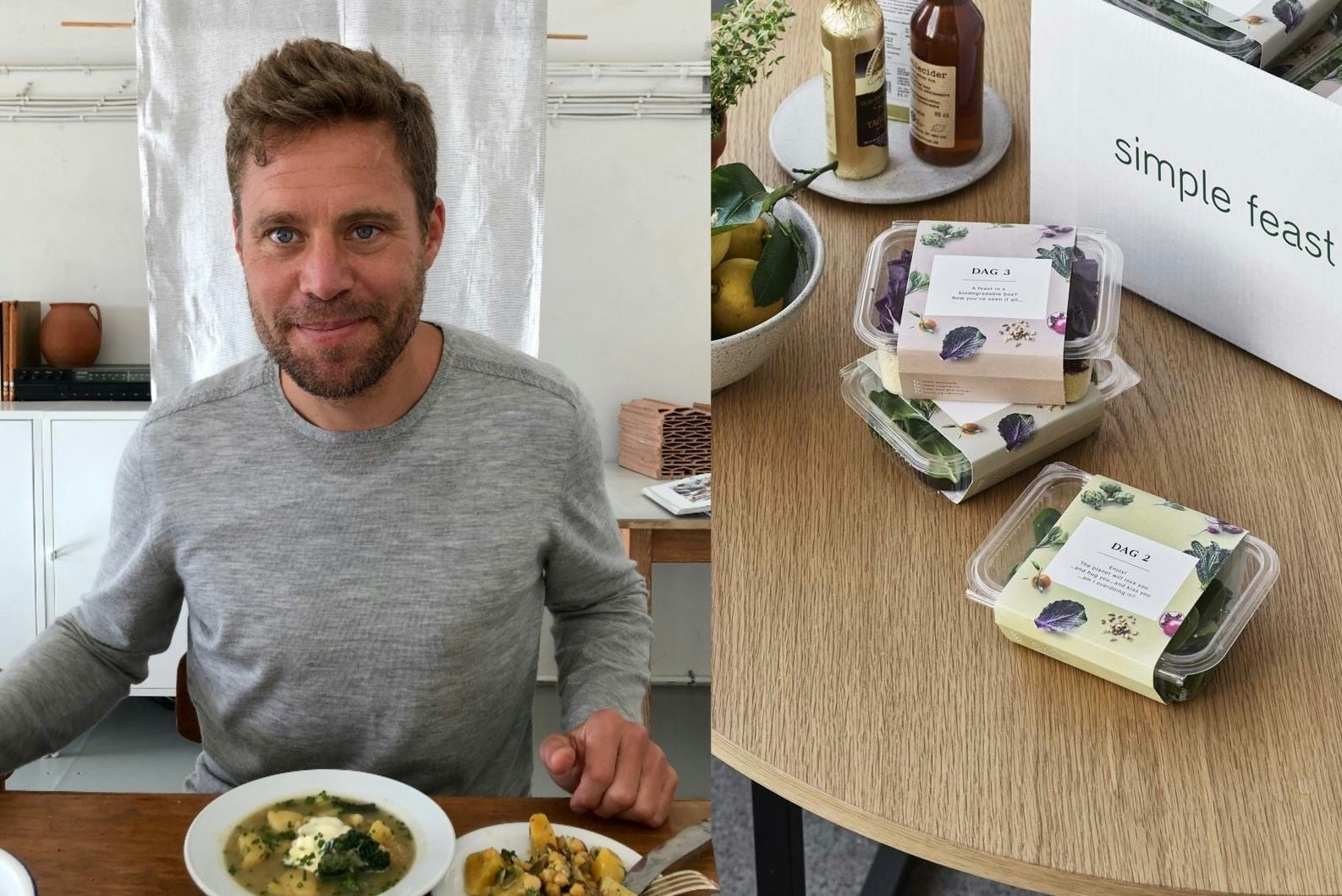 Offering plant-based meals in biodegradable boxes, Denmark's Simple Feast was one of many companies to bank on the subscription-based business model taking off. It raised a total of over $80m through several raises, including nearly €2m in a crowdfunding campaign. Backers included Balderton, ByFounders and Sweet Capital. 
By September 2022, however, it had filed for bankruptcy, cutting around 150 jobs. After all, when consumers are having to pinch the pennies in the face of a cost of living crisis, it seems likely that the vegan meals delivered to your door are one of the first luxuries to go.
Carzam
Used cars were hot property back in 2021. Pandemic-induced supply chain crunches sent prices for secondhand models soaring — in Ireland, 2021 prices were 50% higher than 2020 prices, for example. 
But 2022 has been less favourable, as rising inflation has left consumers with less money to fork out on a car, be it new or secondhand. 
Carzam, a British used car marketplace, called in administrators in June this year. Its founder, Peter Waddell, has said the fate of Cazoo, the unicorn used-car marketplace which laid off 1,500 people earlier this year, rubbed off on the entire industry, leaving investors less keen to put money into Cazam.
Freya Pratty is a reporter at Sifted. She tweets from @FPratty and writes our climate tech newsletter — you can sign up here. 
Sadia Nowshin is editorial assistant at Sifted. She tweets from @sadianowshin_