The exact definition of the metaverse is still being hashed out, but investors are increasingly making bets on this space. Metaverse-related companies raised €2.6bn in funding last year globally, according to Dealroom, topping the €2.1bn raised in 2020.
It's still unclear how the metaverse will evolve. Will it be dominated by big tech companies like Meta (formerly Facebook, now busily hiring for 10,000 metaverse roles in Europe) or Microsoft, which just bought game company Activision Blizzard for $70bn in order to bolster its metaverse strategy? Or will it be a more decentralised place with people dipping into multiple environments hosted in places like The Sandbox or Decentraland and accessed via NFTs or other crypto-linked instruments?
One thing we can say, according to David Haynes, a serial founder and investor who is currently investing in metaverse companies, is that it will be a lot more than just people playing games with headsets on.
"Companies are building this broader notion of the metaverse, which isn't just kind of in a virtual world in VR headsets. It's all the people that are on Fortnite and Roblox, it's all the people that are into Web3, it's all the people that are into crypto. 2022 is a collision of things that many of us have been working on for five or six years now," he says.
Whichever way the metaverse goes, the smart investment right now is in startups creating the tools and building blocks for the metaverse. It is a well-worn saying, but in a gold rush, it is the people selling picks and shovels that get rich.
The metaverse equivalent of picks and shovels includes avatars, virtual backgrounds, virtual real estate and technical hardware. Here are some of the European startups that will be supplying that.
The hardware tools
Ultraleap — hand tracking
Europe doesn't have much of a stake in making VR headsets — these are mostly being developed by US and Asian companies like Oculus and HTC, although Finland's Varjo is definitely in the mix.
But there's much more to functioning in the metaverse than just putting a headset on. You also need to be able to move and interact with objects and people. At the moment this mostly happens using hand-held controllers where you click buttons in order to move and pick up things. But soon people will want to do away with the clunky devices and interact with virtual spaces in a more natural way, says Tom Carter, CEO and cofounder of Bristol-based Ultraleap.
"You're not going to be clicking virtual objects with a button or controller, you're going to want to interact in a different way. That's really the foundation of us as a company — our ambition is to remove boundaries between the user and the content."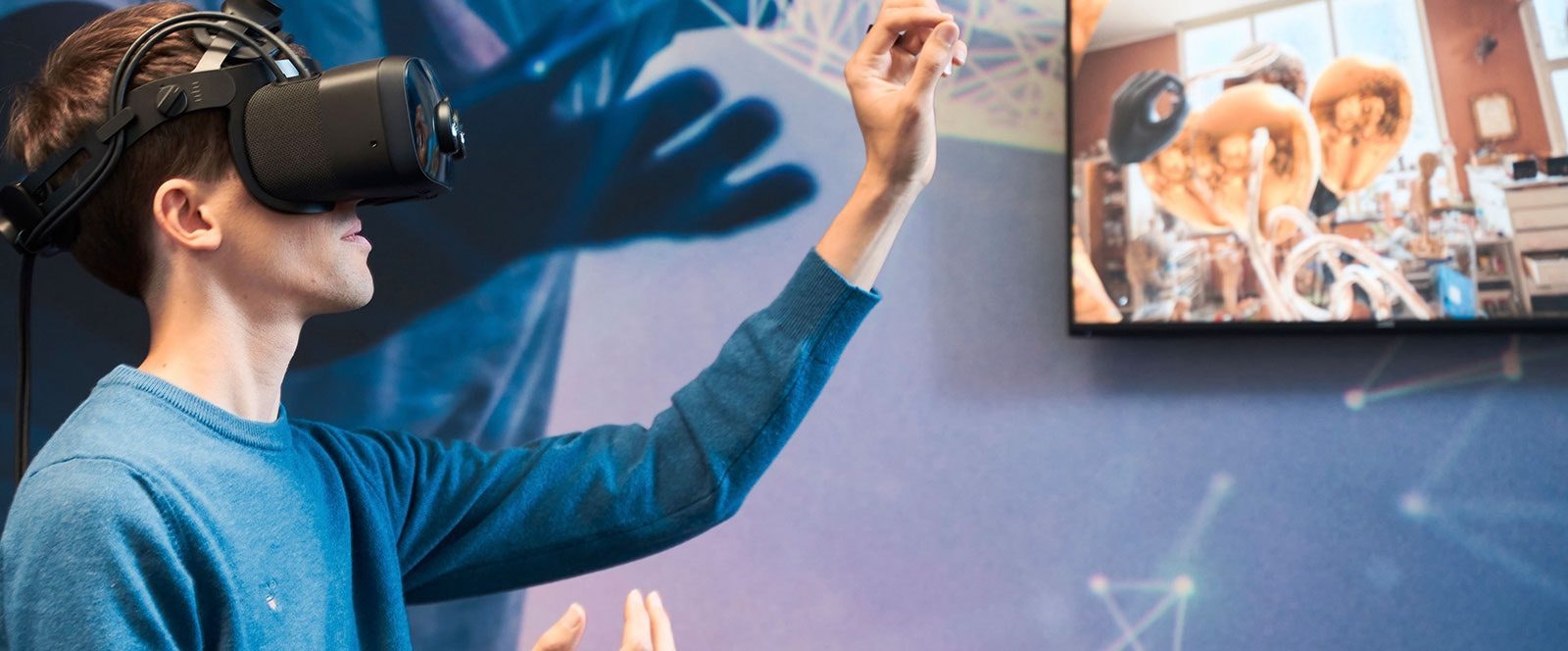 Ultraleap had already been developing haptic technology that gives you the illusion of touch in mid-air, using highly concentrated sound waves, which cannot be heard but can be felt as pressure. The company has most of the patents around this technology sewn up and was already working on applications for cars and interactive displays.
But in 2019 it bought Leap Motion, a US company creating hand tracking and gesture control software used in virtual reality games. Combining haptics and gesture controls make Ultraleap highly relevant for the metaverse.
"The first and primary goal is to get our hand tracking integrated into people's headsets," says Carter. "Then get the haptics added."
The Ultraleap tech is integrated into Varjo and Pimax headsets and can be mounted separately into the front of headsets where it is not integrated. Oculus is the main competitor on the high-end hand tracking side with its own technology that it bundles into headsets. However, Ultraleap believes it has an advantage, because Oculus does not sell its technology to other headset makers, whereas Ultraleap, as an independent, can supply all of this market.
Gesture controls in virtual reality won't be just about playing games. Carter says corporate use of Ultraleap's hand-tracking tech is growing. Lufthansa, for example, uses the system to train its air stewards.
Ultraleap raised a $60m Series D round last year.
Condense Reality — 3D filming
The UK-based startup is developing a way of capturing and streaming volumetric video — which creates a three-dimensional image that can be viewed by multiple people from different angles — more easily. This process used to require a studio with green screens and hundreds of cameras. Condense Reality makes it possible to do this outside the studio and with fewer cameras.
The video can also be streamed real-time, so that it could be used, for example, for watching live sports or a concert in the metaverse.
Condense Reality was one of six startups recently selected for the Deeptech Labs accelerator programme, and raised a €880k seed round in 2020.
Building your metaverse environment
There's been a lot of press around the rush to buy virtual real estate in virtual worlds like Decentraland and The Sandbox, partly because of the eye-popping sums involved. The most eye-watering of these was the $4.3m purchase of virtual land on The Sandbox platform by metaverse investor Republic Realm in December.
This scarcity-fuelled spending frenzy may be misguided (as this Wired article points out). Ultimately you are just buying numbers in a computer, and while land inside The Sandbox may be limited, multiple worlds like The Sandbox could be created.
But if you get away from the get-rich-quick virtual property flipping aspect of it, virtual world-builders are worth watching, because they are experimenting with and studying how to get users engaged on virtual platforms.
The Sandbox — virtual real estate
The Sandbox's $93m fundraising last October was one of the most hotly-contested metaverse rounds, with VCs and corporate investors practically fighting each other to get even a small slice of the equity on offer.
It is hard to know whether The Sandbox can be classed as a European startup anymore, as it has been owned by Taiwan's Animoca Brands since 2018. However, it was originally founded by Frenchman Sebastian Borget, who still steers the company.
It began modestly enough as a mobile games company, creating a platform where players could create their own simple games. It wanted to go further however and allow those creators to make some money from the games they made.
"We had that frustration. We succeeded in turning players into creators, but those creators were not really rewarded for the time they spent creating all that content. We had actually no way for us to share with them," Borget told Sifted.
Enter the non-fungible token (NFT), a handy way of asserting ownership over digital content. Animoca Brands had already been dabbling with early NFT assets like Crypto Kitties, collectable digital cats that you could trade and "breed" online.
The combined Animoca-Sandbox team created a new version of The Sandbox where creators could make and sell tens of thousands of NFT-owned items, using The Sandbox's cryptocurrency, Sand. There's several million dollars worth of Sand sloshing around the system now and more than 800,000 users have created a wallet on the system.
Buying and selling virtual land on the platform is what has made the big bucks, and there are some big names on the platform, including Snoop Dogg. The Sandbox team created the Snoop Mansion for the rapper, where fans can buy concert tickets and NFTs of the Snoop avatars and other memorabilia.
Some 165 brands are on the platform too, figuring out how advertising and sales might work in the metaverse.
Creators on The Sandbox keep almost all of what they make — The Sandbox takes a 5% royalty on transactions. Around half of that gets invested directly back into the platform either to fund the development of new tools or as rewards for players.
The platform recently ran its first Alpha season in December, inviting early adopters to come onto the platform daily to interact, play games and compete for rewards. Borget says the experiment was positive — participants were in the hundreds of thousands and 96% completed the season.
"That's really high engagement; never seen anywhere else," Borget says.
The team is planning to run another play-to-earn season like this and then move towards fully opening the metaverse later this year. At that point the land owners who have invested in the platform can start to publish their own games and content and start to monetise that.
Anything.World — creation of virtual worlds
As well as an avatar and a piece of metaverse real estate, people are likely to need tools to build their own virtual worlds. Do you want a serene mountain view? An underwater world? A cosy library with a roaring fire?
Sure, you could use some basic elements from the standard libraries provided by metaverse platforms, but if you want something more sophisticated or personal — if you want the leaves in your forest to rustle in the breeze or shoals of swimming fish in your underwater world — you might need the services of a specialist world creator like London-based startup Anything.World.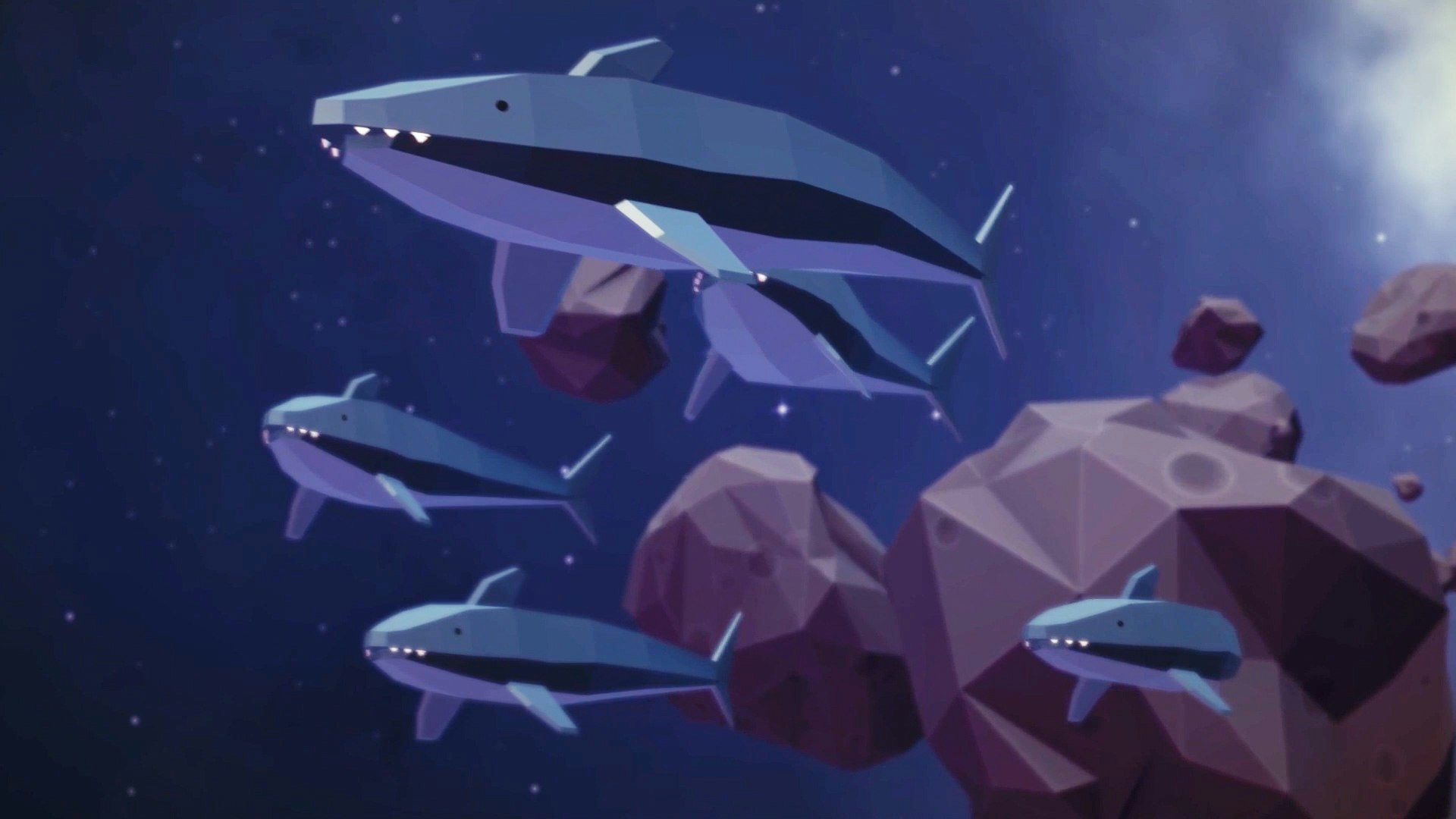 "We really want to be the guys who make this super easy, super quick and super accessible for everybody to create live 3D objects and environments in the metaverse," says Sebastian Hofer, cofounder of the London-based startup. "We want to tap into the people who want to create 3D worlds, but don't have the technical ability."
There's no need for coding — Anything.World will allow you to create these things using just your voice.
The service will be available for individual users as well as smaller games developers who don't have in-house capacity to code all the backdrops for their games themselves.
Anything.World is so far bootstrapped.
Avatars and identity
Ready Player Me — make your own avatar
Wolf3D is an Estonian startup behind Ready Player Me, a platform where you can create your own customised avatar for the metaverse. You can make it look like yourself (or go for something completely different) and use the same look across multiple VR spaces. Ready Player Me also subscribes to the idea that the metaverse won't be one single app, but thousands of them — and you will want an identity that can work across all of them.
Ready Player Me wants to be the "default system for the metaverse" said CEO Timmu Tõke. It already has partnerships with more than 900 companies, and raised a $13m funding round in December, led by Taavet+Sten, the investment vehicle of the Wise and Teleport founders, in order to scale the network further.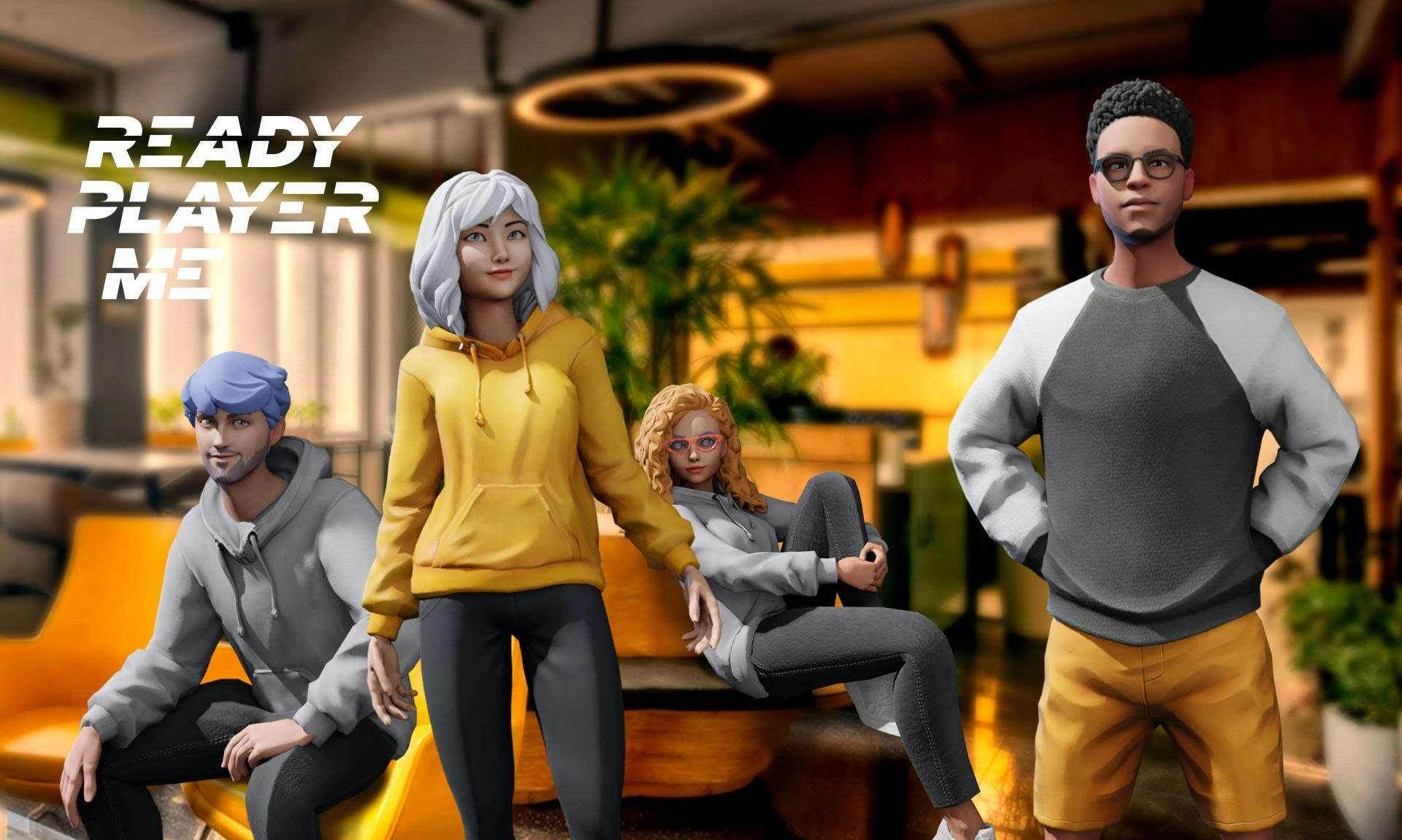 "The metaverse is not one place or platform, it's a network of thousands of experiences," Toke said. "With the funding, we will scale our partner network further."
The company is planning to monetise by selling avatar creation tools to developers and also by creating NFT wearables and virtual fashion. The company partnered with Dior and New Balance on projects like this.
Crucible Networks — identity in the metaverse
This London-based startup is also creating a passport to the internet — less about avatar and more about Web3 tools that allow you to create a single identity for interacting with the internet and metaverse. It's encrypted so your activity can't be tracked and monitored, while at the same time you don't need logins and passwords to interact with different sites.
You can put multiple avatar looks on top of this identity — you can be the Dragon Slayer in your favourite fantasy game and Brian from IT in your work teleconference, but both avatars are linked to your one identity.
The company has launched an Alpha trial of its technology.
Crucible is highly dedicated to the concept of the open metaverse — making sure it is not owned by just a handful of companies — and is building a consortium of technologists and companies to build the ecosystem for that.
Customuse — skins and accessories
This UK startup allows gamers to create skins and virtual accessories and sell them on popular gaming platforms like Roblox.
Didimo — 3D digital twins
This Portuguese startup creates life-like digital representations of people that can be used to interact in the digital world. You can upload a selfie of yourself and Didmio will create a 3D digital twin.
Didimo has raised around $8.6m in grant and seed money to date.