Finding love has never been easier, with millions of singletons swiping right on dating apps like Tinder, Hinge and Bumble.
But now a growing pool of startups are using technology to help couples communicate better once they are actually in a relationship.
This boom in 'relationship tech' is long overdue, according to Jas Bagniewski, the cofounder of Lover: a couples' sex therapy app.
"Hinge is where people go when you want to get laid. Then once you're in a relationship, the first six months go pretty smoothly... but after a while, people start to get in these ruts, and their sex life starts to suffer," he tells Sifted.
The upcoming 'relationship tech' market stretches from online marriage counselling, to shared finance tools and sextech, tapping into the broader 'wellness' sector. With over 250m couples in the global North alone, Lover and its peers such as Paired, HoneyDue, Blueheart and Relish occupy a potentially giant market.
Still, the sector hasn't yet attracted hoards of venture funding, like their cousins in the dating sector. The key question for investors now is: can relationship apps become highly-scalable tech businesses?
We've dived into the details.
Paying to fix love 
Convincing customers to pay for premium services is never straightforward. But when it comes to finding love, people have shown they're willing to cough up.
Tinder is now one of Apple's top grossing apps, with $513m in global revenue last year (as well as 74m new downloads). Meanwhile, rival Bumble saw a blockbuster public listing last month.
Sifted Newsletters
Sifted Newsletter
3x a week
We tell you what's happening across startup Europe — and why it matters.
Equally, paying to protect love has already got traction, given the popularity of therapists or 'help books'. That could bode well for the relationship-tech sector.
As such, most startups in this area have a 'freemium model,' choosing not to profit from selling consumers' data. For instance, Lover charges a weekly subscription of $9.99. 
So far, Lover says it's banked 5k paying users since launching last year in the US, helping diagnose and support sexual complaints. 
The scale is huge… [sex help] is a potential $160bn global

market.
"The scale is huge… [sex help] is a potential $160bn global market," says Bagniewski, who previously ran the mattress giant, Eve Sleep. 
Asked if this space could see revenues like dating apps, he said: "I don't know if we'll be bigger than Tinder... but there's an enormous business opportunity," pointing to markets like India as an obvious target given cultural sensitivity around sex there.
Bagniewski added that these apps are both cheaper and more discreet than seeing a therapist.
Going global 
Broadly speaking, romantic challenges are universal. In theory, that makes these apps easier to scale than most.
That's the logic behind Paired — a London-based app which gives couples daily communication prompts and coaching.
Paired launched in September and now boasts ~10k daily active users, having raised a $1m pre-seed round from investors like Taavet Hinrikus.
The startup has big ambitions. The 10-person company is already targeting the US and Australian markets, and says its goal is to have 100k paying subscribers in the next 12-18 months.
"It's definitely scalable," says Paired CEO and cofounder Kevin Shanahan, adding that retention rates are above-average for 'wellness' apps. Given Paired is tapping a global audience, even if only a tiny percentage of users end up paying, there's potentially a strong income stream. 
So far, Paired says that 3k couples has its premium membership, which costs £62.99 a year and gives access to a full suite of features.
Big promises
As for how effective these apps are, the data generally looks promising.
Marriage coaching app Lasting claims that 94% of its couples report new strengths.
Equally, Lover reports that most users report a 50% drop in their distress score after using the product for just two weeks. In particular, one module on average reportedly helps men last eight minutes longer in bed (it helps that cofounder Dr Britney Blair is a Stanford clinical psychologist specialising in sexual medicine).
Meanwhile, an independent study found 85% of Paired couples reported improved communication when using the app daily ("that's a lot better than we expected.")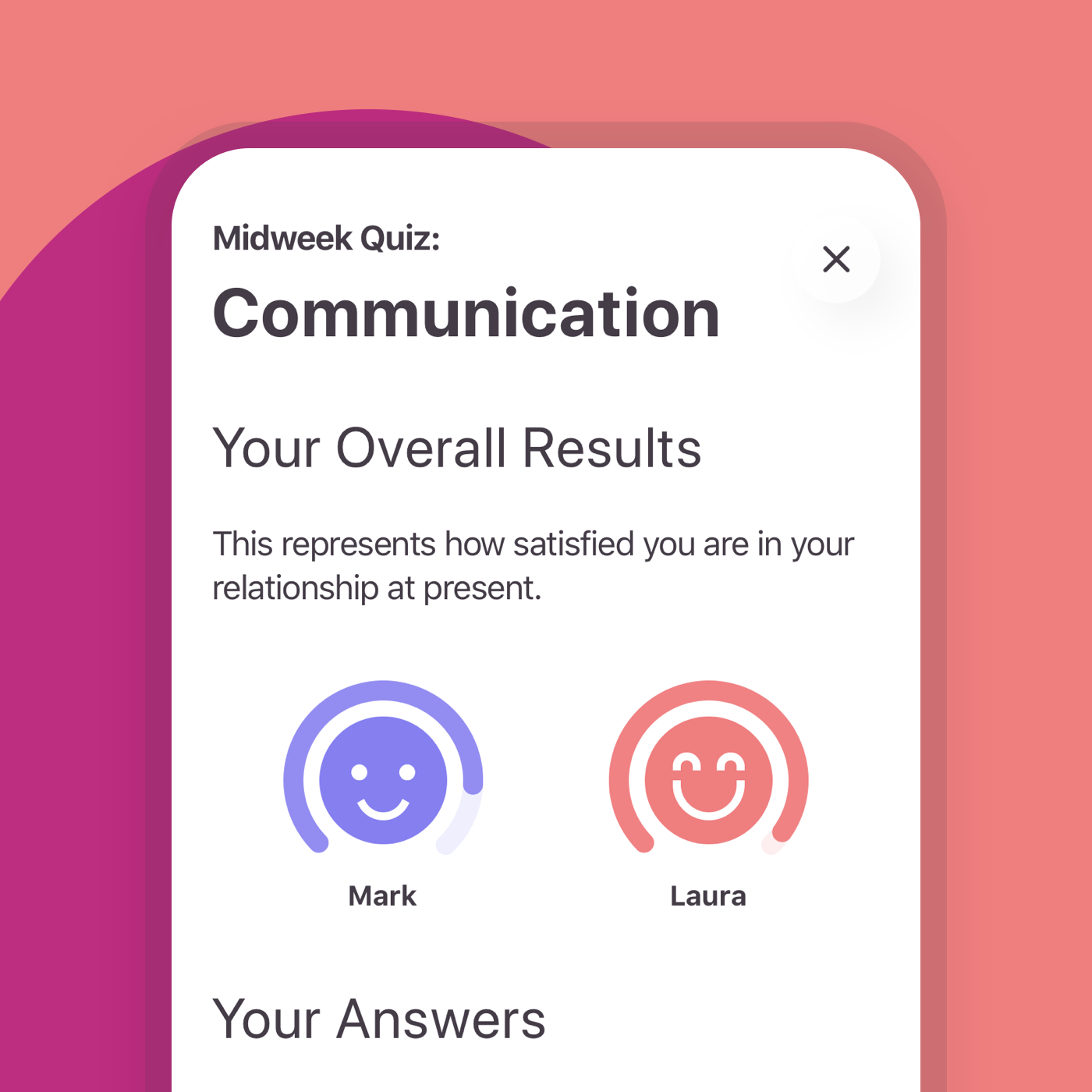 Paired users Jacob and José report it's been particularly helpful as a long-distance duo. "We're looking for ways to stay emotionally close. Paired has helped us with that. It feels like we're learning a lot about relationships and each other," they told researchers.
Therapy is like a relationship dentist, and we're trying to be a relationship toothbrush... just

maintenance.
While lovetech might not save a couple on the rocks, the idea is to help couples improve communication and identify issues early, says Shanahan.
"Therapy is like a relationship dentist, and we're trying to be a relationship toothbrush... just maintenance."
A match made in heaven While still a nascent industry, a handful of VCs are beginning to look at relationship tech. Antler partner Antoine Poirson argues that the fund sees therapy apps as a high-growth sector. That's why Antler recently backed Blueheart; a London-based platform offering online sex therapy, with one-on-one experts or in a group, for £39.99 a month. "Blueheart tackles a very intimate and stigmatised problem that touches a majority of people and couples at some point in their life. The scale that their product can achieve is massive, and its potential impact unprecedented," Poirson tells Sifted.  Meanwhile, sex therapy app Lover has secured backing from the likes of Global Founders Capital. The partner who led the deal, Hugues De Braucourt, tells Sifted that the wellness space has already birthed several unicorns, making relationship tech an attractive sub-genre. "We don't see [Lover] as being similar to Hinge, Lover is more comparable to businesses like Calm or Better Help for its value proposition and business model," De Braucourt explains. "There is a huge market for discreetly and efficiently helping people with these problems." "There is a huge market for discreetly and efficiently helping people with these problems," he adds, noting that sexual health is the second largest mental health concern. Elsewhere, US VCs have injected €6.5m into coaching app Relish. Founded by Lesley Eccles, the Edinburgh-based app offers personalised coaching via a messaging app, and has had more than 300k downloads since September 2019. Even Y Combinator has bet on projects like HoneyDue — a financial wellness app for

couples.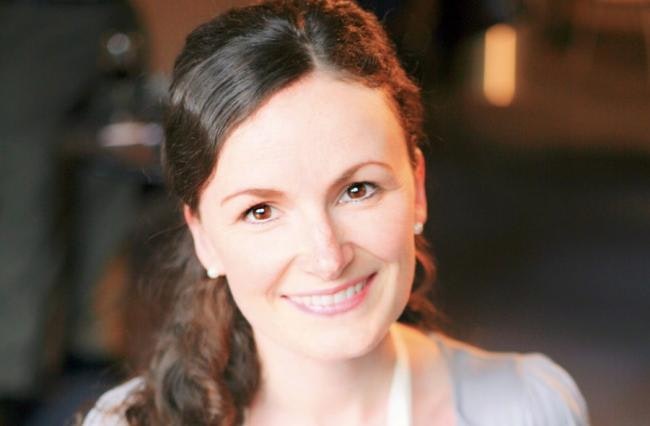 Trouble in paradise
Despite this, investors have reason to be cautious of relationship tech. Several early initiatives, like the Happy Couple app and Cupple, have died.
Competition is also a threat. One key issue is that 'couple' treatment can simply be integrated into generalist wellness apps, rather than being standalone products.
For instance, money app Qapital recently released the 'Dream Team' feature, which now sits inside a suits of other financial tools. Meanwhile, sex toy manufacturers We Vibe have created We-Connect specifically for couples' play, amid a much wider suite of products.
Moreover, dating apps could soon launch their own 'post-match' counselling services.  Muzmatch, a Muslim dating app, told Sifted it has plans this year to create "more 'pre and post marriage' content — and making it freely available in a structured way."
Still, Paired founder Shanahan argues that new competitors will be a net positive for the sector. Mainstream adoption could help ease the underlying stigma around relationship therapy, as seen with dating apps.
Let's see if the sector can win investors' hearts.