More than 100 Ukrainians have lost their lives in the first days of the Russian invasion. Ukraine, which is home to thousands of startups and a tech developer hub, is now seeing thousands trying to escape the war. Many people are relocating to the western parts of the country or crossing the border to Poland or Romania. 
Iryna Supruniuk at TechUkraine was still in Kyiv when Sifted reached her on Friday. 
"Russian troops are on the borders of the capital. From the early morning from time to time [there are] alarming air raids — it's dark times for all Ukrainians," she says.
"There are big traffic jams on the roads, a lack of fuel and a lot of supermarkets are closed."
Evacuation is on most startups' minds — but no longer possible for many of their employees. On Friday, Ukrainian president Volodymyr Zelensky banned men aged 18-60 from leaving the country.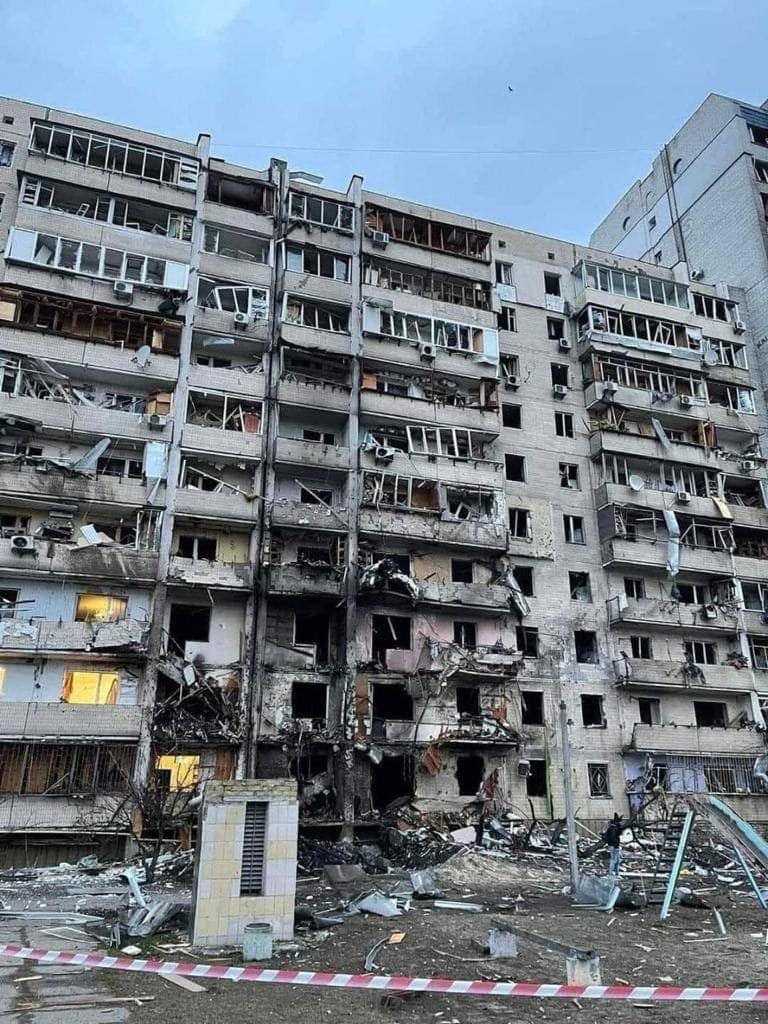 Move people out of war zones
Swedish startup Beetroot, which supplies tech support for other companies, has 90% of its workforce in Ukraine. 600 employees are scattered across the country from Mariupol in the east to Lviv in the west. According to Arvid Joelsson, head of operations in the Nordics, 50–60 of Beetroot's employees managed to leave Ukraine before the new directive.

"Some of them, including our cofounder Andreas [Flodström], made it over the border to Moldova last night. The rest crossed the border to Poland.

"This scenario is something that we have planned for, as much as one can, in the last months."
According to Joelsson, Beetroot employees were asked whether they wanted help to relocate or if they wanted to stay in their homes.
"Many gave us the answer that they wanted to stay and fight," says Joelsson.
Beetroot has, like many other companies in the region, offered to relocate employees to offices and shelters set up in the western parts of the country.
The Ukrainian fashion tech startup 3DLOOK has 74 employees based in Kiev, Odessa and Lviv and remote employees in Kharkiv and Zaporizhzhya.
We had an emergency relocation plan in place for months, but we never really thought we would have to act on

it
"No one could possibly imagine that such events could come to life in the 21st century. We had an emergency relocation plan in place for months, but we never really thought we would have to act on it," says Vadim Rogovskiy, 3DLOOK's cofounder. 
Like Beetroot, 3DLOOK has relocated people overseas to Poland, Romania and Moldova. 
"We are still relocating people to western Ukraine (Uzhhorod, Chernivtsy). The HR team assists each and every one in real time in any way possible, and we made sure that the team has all the necessary funds for the foreseeable future," says Rogovskiy.
Romanian unicorn UiPath has 30 employees in Lviv. It first opened an office in Ukraine in 2019 when it acquired StepShot. 
Daniel Dines, cofounder of UiPath, told Sifted in a statement: "The safety and wellbeing of these team members and their families is our top priority. To each of you: we see you, we hear you, and we stand with you. While we had hoped these days would never come, we have planned for this, and are in close contact with our Ukrainian colleagues. Some have chosen to stay and some are seeking to relocate. 
"Whichever they choose, we are providing logistical and financial assistance to support them at this time. I firmly believe that we must fight for humanity by connecting with humanity. And while what is happening in the world is bigger than UiPath, our commitment to our team members, our customers, and our partners has never been stronger and has never been more important than it is today. Our thoughts and prayers are with our colleagues and the people of Ukraine."
Norwegian company LogiqApps has several employees in different locations in Ukraine and the founder Lema Salamov says that they are trying to evacuate the ones closest to the border with Russia first.
"Now the goal is first to locate employees in the Kyiv area and move them closer to the border with Poland," he told tech website Shifter.
Oscar Pierre, chief executive and cofounder of Spanish startup Glovo, says the company launched in Ukraine in 2018. He shared the company's plan for his team on LinkedIn, which says it has been in touch with all employees. It also says all employees who were based in the north of the country were offered to move immediately, though six employees decided to stay.
Estonian mobility startup Bolt has an office in Kiev. A spokesperson tells Sifted that the company is in constant contact with the people on the ground, offering them the support they can. 
"We have given the option of working remotely from in or outside Ukraine to our more than 100 employees based in the country, and provided them with a budget for relocation as needed."
MacPaw, founded and operated primarily in Kyiv, said in a statement: "We've prepared various assistance programs and launched an emergency plan to ensure the safety of our peers based in Ukraine."
Calls for support
Ukraine's tech community is calling for European leaders to impose "devastating sanctions", says Supruniuk, such as banning Russia from the SWIFT banking system. 
Kyrill Zlobenko, a Berlin-based angel investor and former head of Seedrs in Europe, called on his LinkedIn network to "put pressure on your governments to help". 
Other members of the European startup community have also taken to LinkedIn to express their support and concern for the people of Ukraine. 
"I want to shout out our brave and wonderful team in Ukraine," posted Julia Mallaby Rossler, cofounder at UK-based Bimble. 11 members of her team were based in Ukraine — she says five are still in or around Kyiv, "hoping for a lull in military action and an opportunity to go west".
For the next week, 50% of Sifted's membership revenue will be donated to The Kyiv Independent, one of Ukraine's leading English language media outlets, to support its work. You can also donate directly to The Kyiv Independent.