Never fear, there's still work out there. As many European citizens are hit by layoffs and redundancies from companies closing shop for the time being — there are others still welcoming new hires with open arms. From Revolut to Alan and Kry, some companies are booming and looking for new talent to keep up with increased demand.
But where can you find these startups? Look no further, they're right here.

We've listed open positions by European country. Whether you, a friend or a colleague are on the lookout for a job, check out what's in store. You never know, your dream job could be waiting for you.
Get in touch if your company is still hiring — we'll add it to the list.
UK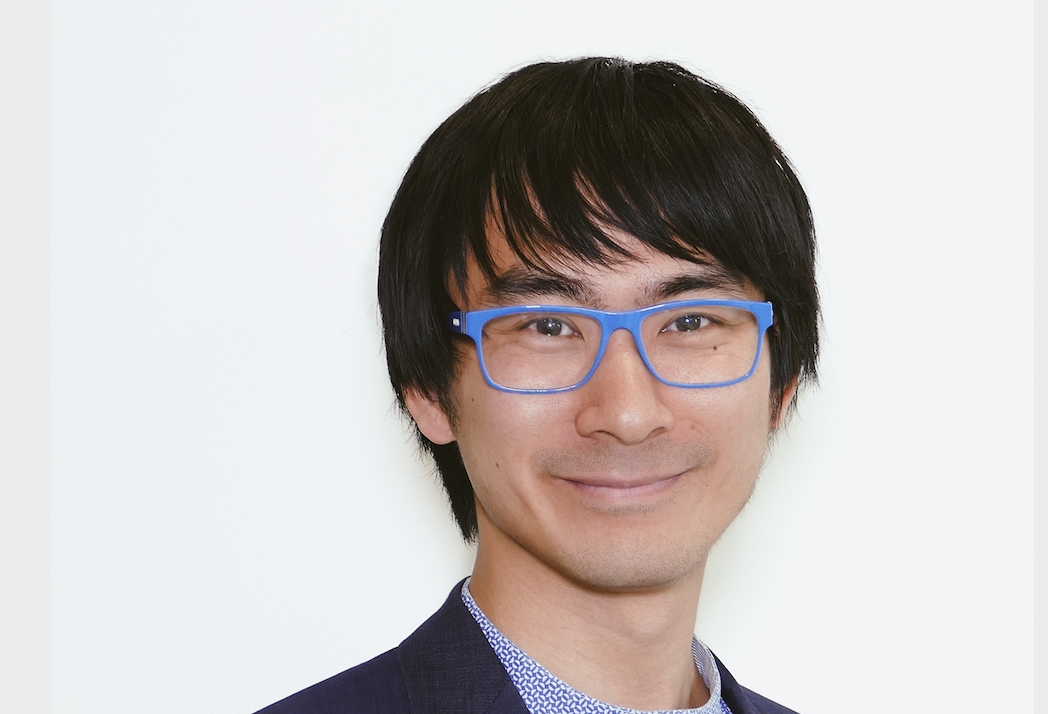 Eigen Technologies, a London-headquartered fintech turning documents into data is looking for people in engineering, sales, product, marketing, delivery and more.
Bailey Fisher, a Cambridge-headquartered independent executive search firm is currently looking for chief executives, chief marketing officers, chief technology officers and more for companies in the Cambridge area.
Seedlegals, a London-based legaltech platform is looking for people in sales, customer support and engineering.
Prolific, an Oxford-headquartered data collection startup backed by Y Combinator is hiring, with some roles focused on helping with Covid-19 research.
Expensify is looking for engineers in its London office. It's a software company with a travel and expenses app for personal or business needs. Apply here.
Goodlord, a London-based digital contracts and payments startup for landlords and tenants is looking for new staff in engineering and operations.
Inshur, a Brighton-based insurtech startup providing mobility insurance is on the lookout for individuals in marketing, operations and engineering.
Realyse, a London-based proptech startup providing property data collection, wants applicants interested in fields like sales and customer success.
Labworks, a London-based voicetech startup and creators of games like Trivia Hero and The Daily Quiz is hiring developers and a chief technology officer.
Farewill, a London-headquartered startup which provides services such as legal documents management and consulting for death, has a bunch of opportunities ranging from partnerships, people, product and more.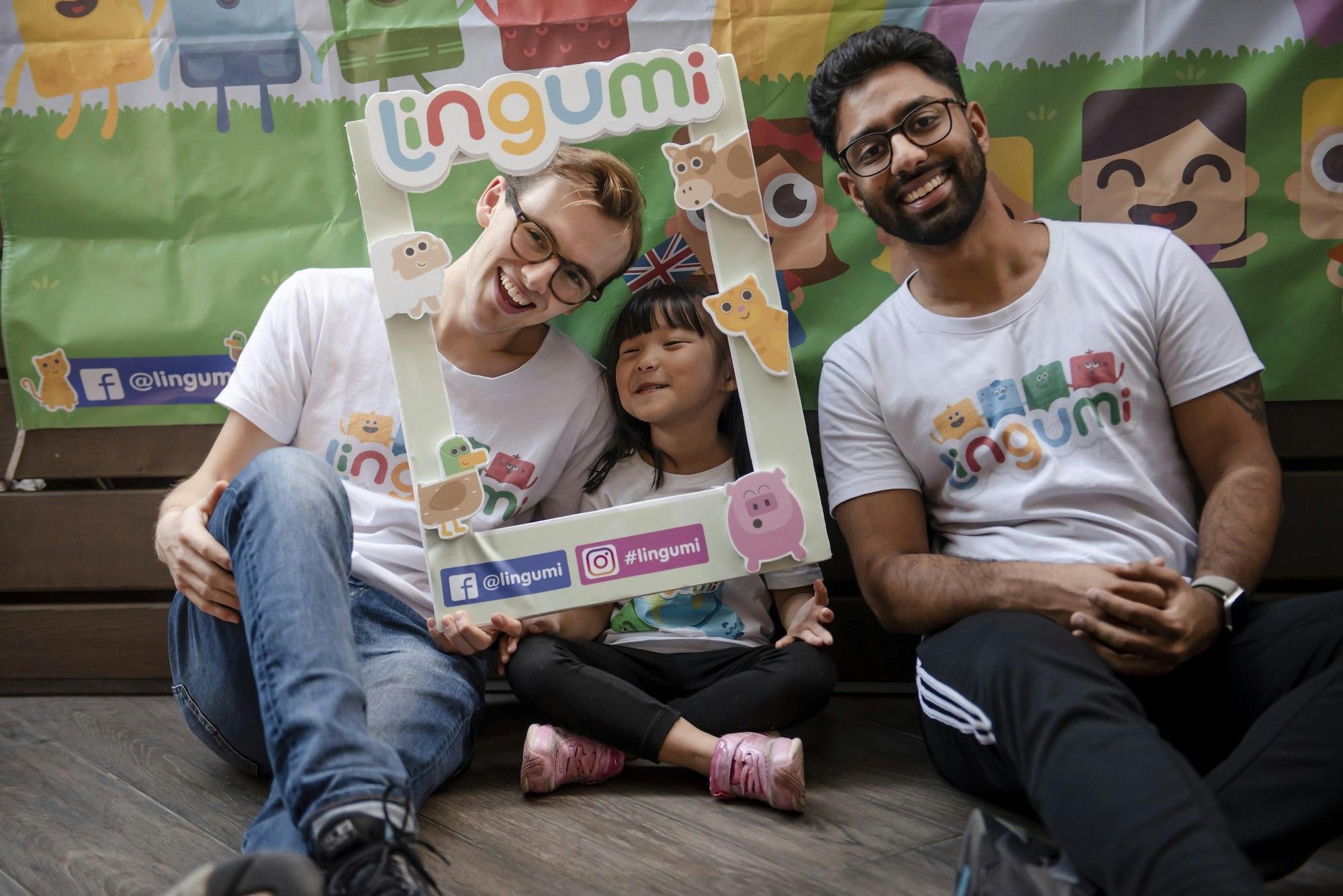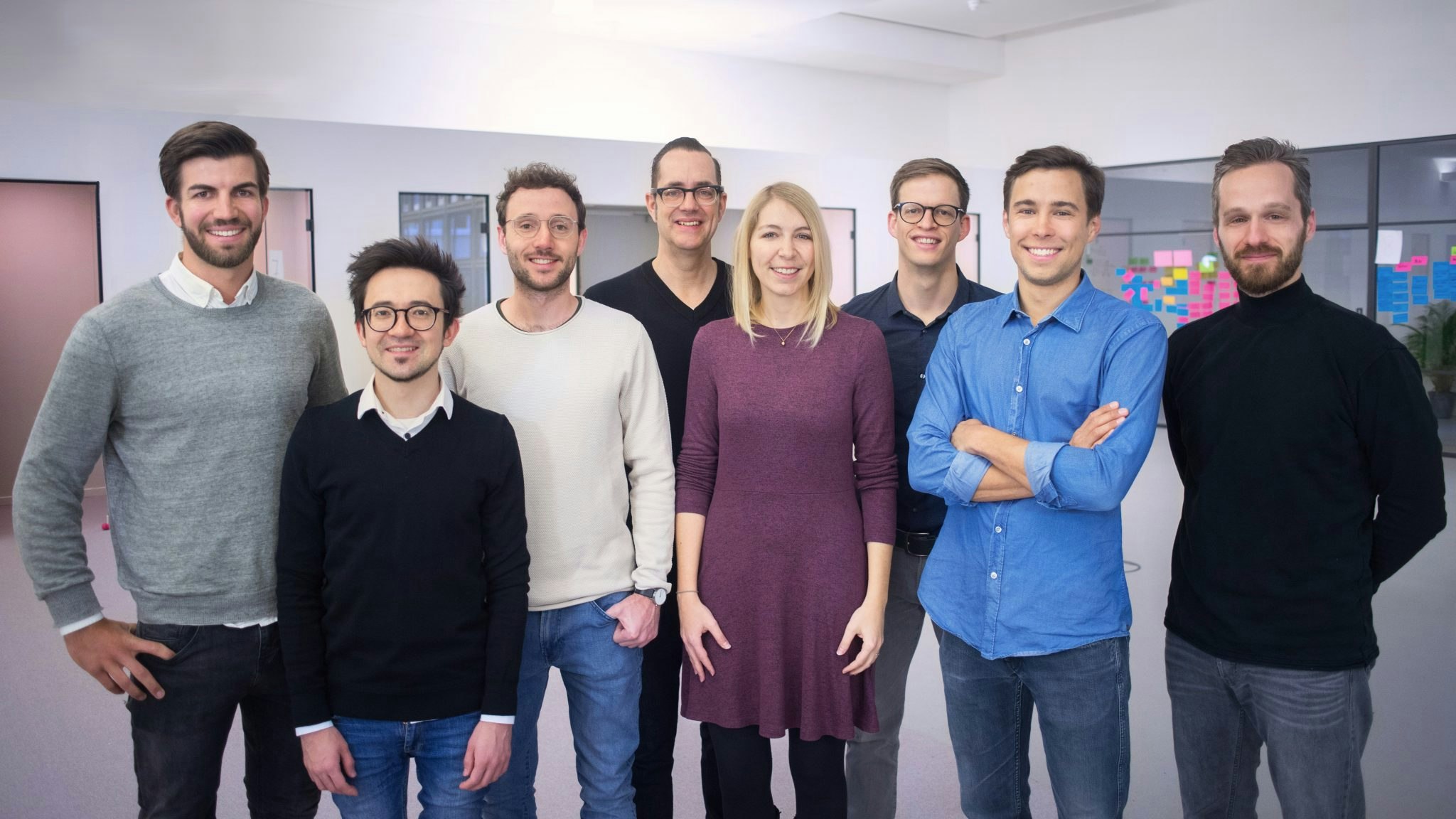 Spain
Heura, a Barcelona-based foodtech startup producing plant-based meats has various open positions from product development, logistics and more.
PagoFX, the money-transfer app spun out of Santander, has a series of openings across its Madrid and Brussels offices. The startup recently launched in the UK.
Typeform, a Barcelona-based application software developer still has a bunch of roles going, including researcher, developer and recruiter.
Personio, a Munich-headquartered HR management software tool is looking to build up their team in Madrid. It wants product designers, engineers on the front and back-end, a recruiting intern and more.
Jobandtalent, a Madrid-situated digital hiring platform has many roles in the pipeline.
TravelPerk, a Barcelona-headquartered travel management platform has multiple positions available in their product and engineering teams.
Streamloots, a Valencia-based company working to help esports players and live streamers make a living is hiring for multiple roles.
Factorial, a Barcelona-stationed human resources software for SMEs is hiring in various European locations.
Marfeel, a Barcelona-based platform helping publishers to boost their traffic, revenue and engagement is looking for pros in engineering and business.
France
Alan, a Paris-headquartered health insurance startup is hiring in the sales, engineering and insurance fields. It also has a distinctive company culture.
Algolia, a Paris-stationed startup focused on helping development teams to create quality customer experiences has many open opportunities.
Qonto, a Paris-based fintech with a focus on banking for businesses and freelancers has positions in its tech department – as well as in product, growth and admin.
EasyMile, a Toulouse-based startup which develops software to automate transportation platforms is actively hiring in engineering, software development and other areas across various locations.
Doctolib, a Paris-headquartered digital health platform has several jobs open in France and Germany.
Synapse Medicine, a Bordeaux-based AI platform which manages online prescriptions, has a handful of tech roles open, as well as business development positions.
Sarus, a Paris-based startup developing software to enable AI to take over work with sensitive data securely, is keen to take on data scientists, developers and marketeers fast.
eFounders, a Paris-situated startup which invents, generates, and tests business ideas for software-as-a-service (SaaS) products is hiring, as well as the startups it's launched.
Spendesk, a Paris-headquartered fintech platform helping businesses to spend and track their finances, is in need of a bunch of engineers, including sales roles across Europe and other positions in banking, HR, operations and more.
Colonies, a coliving startup is keeping its eyes peeled for roles in talent acquisition, project management, operations and more. Learn more about Colonies in our piece on coliving here.
Planète OUI, a Lille-stationed energy company has over a handful of roles going.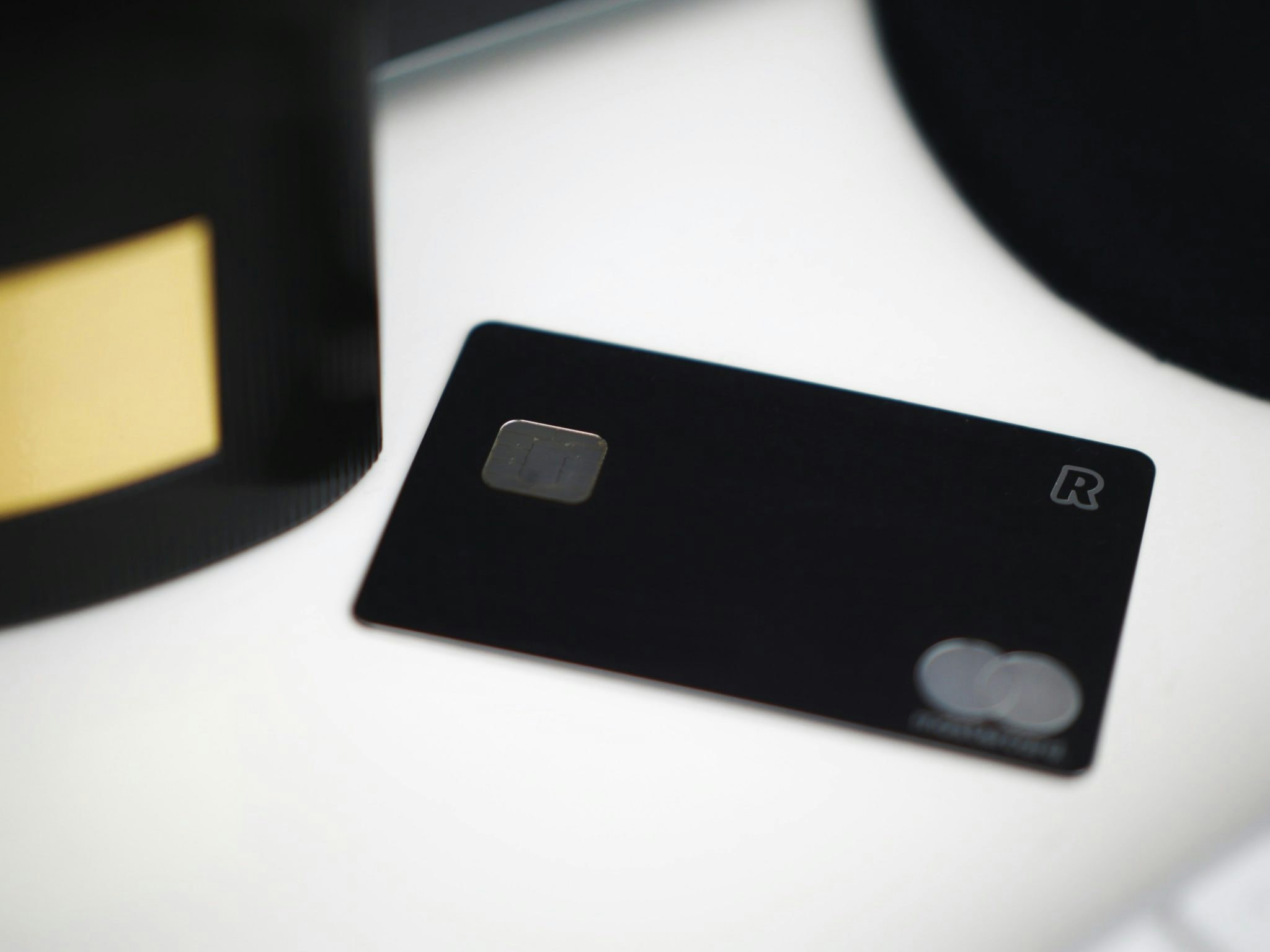 Poland
BanqUP, a Warsaw-based fintech startup focused on open-banking solutions has positions open for developers, engineers and a project management role. 
Worldremit, an online money-transfer business, is hiring for numerous roles in Krakow. There are also some going in the UK.
Revolut, a London-headquartered mobile bank, has many positions open in Krakow. It's recently opened a banking app for under-18s, which we took to the test here.
Polish jobs boards like No Fluff Jobs and Just Join It have various engineer and developer opportunities.
Lithuania
Revolut also has several jobs going in Vilnius.
Tesonet, a Vilnius-based enterprise working alongside industry professionals to develop hundreds of projects globally, has an expansive list of roles to check out.
Vinted, a Vilnius-headquartered second-hand fashion marketplace is looking for roles such as – site reliability engineer, global brand director, graphic designer and many more.
Hostinger, a Kaunas-situated web hosting platform is on the hunt for various roles and is still adding new ones.
Cujo, a Kaunas-based startup using AI to improve the security, control, and privacy of connected devices in homes and businesses, is filling up a lot of high-level and senior roles.
Kilo, a Vilnius-headquartered branchless bank has a range of roles open here.
Boredpanda, a Vilnius-stationed art and pop culture magazine also has a number of open positions.
Transfergo, a Vilnius-based money transfer service is looking for new additions to its team.
Omnisend, a Vilnius-based email marketing platform for businesses has a handful of senior developer roles going.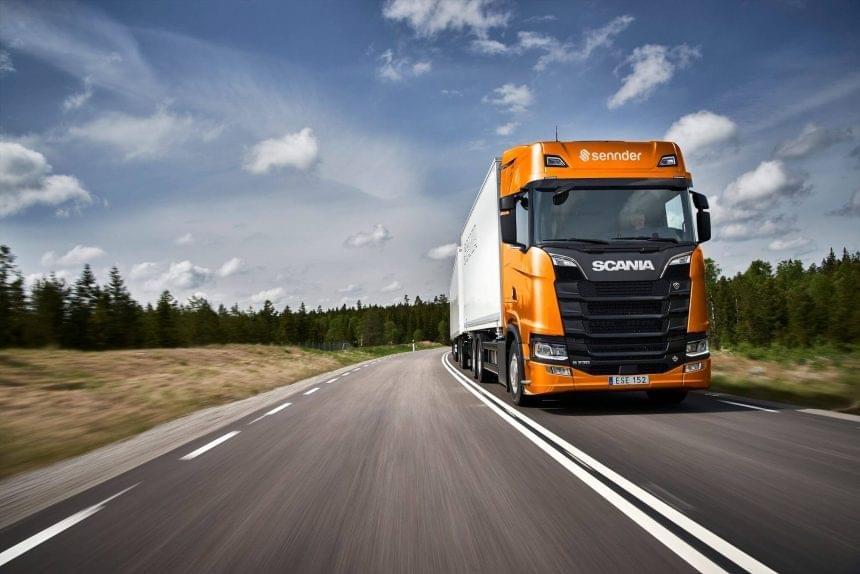 Germany.
Trade Republic, a Berlin-headquartered shares trading app, is hiring in engineering, finance, legal and beyond.
Freeletics, a Munich-based mobile fitness startup, has a range of roles open from intern level to directorial.
Sennder, a Berlin-headquartered digital road-freight logistics startup, has a wide range of positions on offer: in growth, partner management, data analytics, engineering and many more. 
Cargo One, a Berlin-based air cargo booking platform, is still in full hiring swing, offering a bunch of different jobs.
Lilium, a Munich-headquartered startup developing electric flying taxis, is currently looking for new talent. Read our piece on Lilium's latest mega raise here.
Sofatutor, a Berlin-based online education platform allowing students to revise for their exams and consolidate further learning is on the hunt for all sorts of roles in recruitment, legal and more.
xChange, a Hamburg-headquartered container logistics platform has a bunch of open positions, full-time and part-time.
Medwing, a Berlin-situated healthcare recruiter, assures that all of its posted roles are still vacant and will follow the recruitment process digitally. Check out its jobs here.
Infarm, a Berlin-based startup providing farming tech services for grocery stores, restaurants and local distribution centres has some open positions here.
Mobimeo, a Berlin-headquartered mobility tech company which develops a platform connecting public transport and sharing offerings, has a range of open positions. It's looking for support in its legal, UX, engineering and product teams.
Celonis, a Munich-based unicorn using AI to improve businesses processes has over 100 roles open, some of which are Europe-situated.
BusyLamp, a Frankfurt-based company offering software solutions for legal operations, has a handful of roles to browse here.
Back, a Berlin-stationed workplace request organisation platform wants new talent in engineering, marketing and more.
Ecosia, a Berlin-based sustainable search engine that plants trees, is on the search for individuals in engineering, communications and product, and marketing.
Amboss, a Berlin-stationed medtech platform giving doctors easy access to medical information has a myriad of positions still going in Berlin and Cologne. It's flexible with both physical and remote positions.
Inveox, a Munich-based company developing automated systems to help diagnose cancer faster is looking for people in management, operations, sales and more.
Uberall, a Berlin-based startup helping companies gain greater control over their online presence and reputation, has several job openings across Europe.
Nostos Genomics, a Berlin-headquartered healthtech startup working on giving people with genetic diseases a clear and fast diagnosis, is hiring for a software engineer and a biological data science intern.
ChemSquare is a Frankfurt-headquartered startup with a platform offering supplier qualification services to the pharmaceutical industry. With a team continuing to grow despite the corona crisis, it has a plethora of roles available in multiple departments from engineering, sales and marketing.
TWAICE, a Munich-based battery specialist is recruiting for a handful of positions from the software end to the business end.
Scoutbee, a Berlin-situated company operating a digital industrial B2B platform for global supplier search is on the lookout for multiple sales and tech roles.
Elinvar, a Berlin-based fintech with a digital platform for asset and wealth managers are looking to grow its team with loads of new positions here.
Yfood, a Munich-headquartered foodtech company designing smart food solutions, has department-wide offerings including online marketing, business development, product innovation, HR, operations and finance.
Smart Reporting, a Munich-based company providing digital health solutions for structured medical reporting, is looking for roles in IT, engineering, marketing and more.
Hypofriend, a Berlin-headquartered online mortgage broker to help customers make home buying decisions, is keeping its eyes peeled for junior level positions up to senior.
QPlix, a Munich-stationed fintech providing a wealth management software, is searching for fintech consulting whizzes and software engineering gurus.
Ecoligo, a Berlin-headquartered startup providing solar energy to businesses in emerging markets and financing these projects through crowdinvesting, is on the hunt for talent with these open roles.
Austria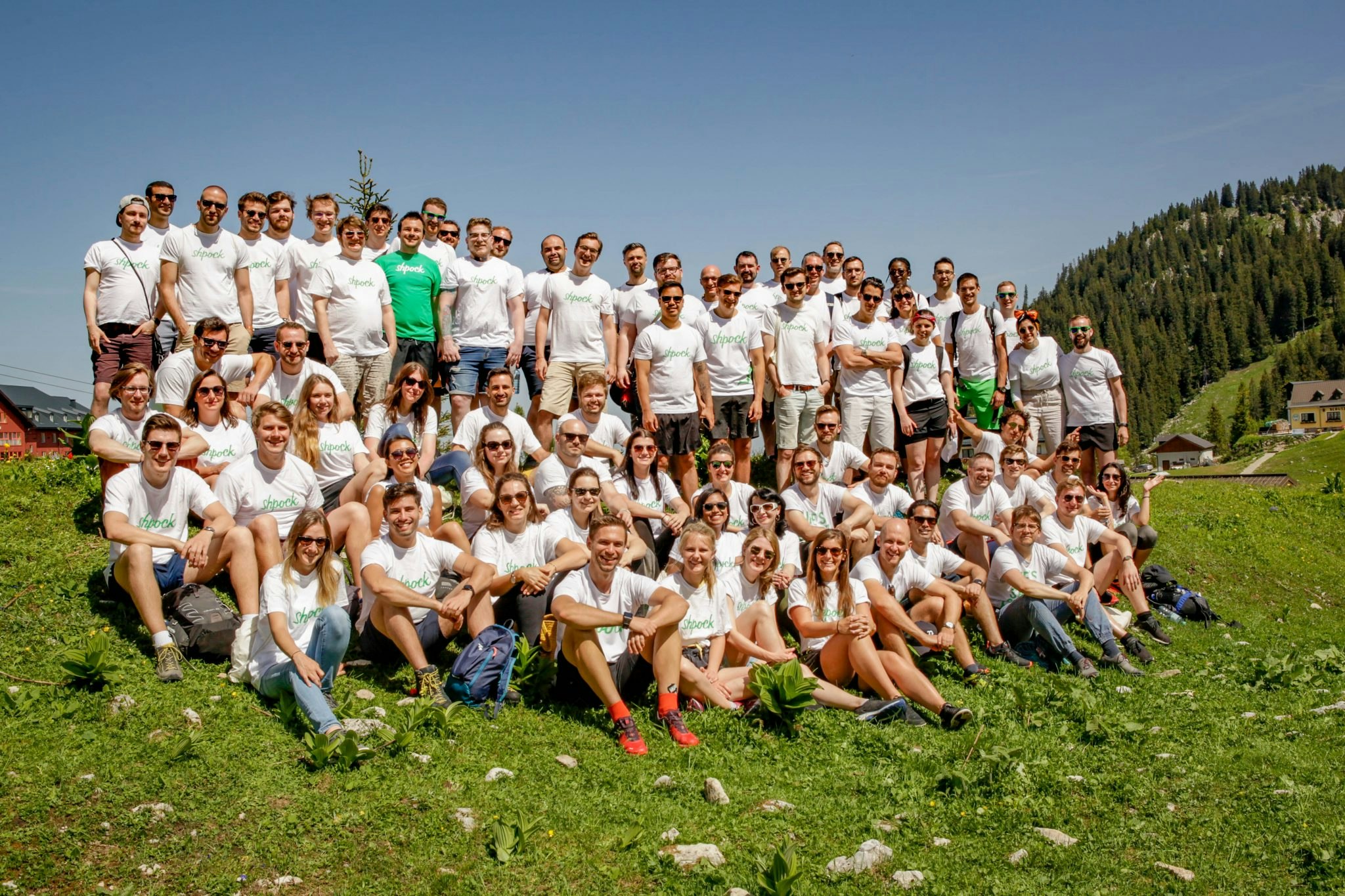 Bitpanda, a Vienna-based bitcoin and cryptocurrency merchant has a lot of open positions, from business development to developers and SEO experts. 
Bitmovin, a Klagenfurt-based startup building video infrastructure for the web is searching for engineers, developers, recruiters and more — both in Klagenfurt and Vienna.
Botium, a Vienna-based startup delivering the industry standards for testing and training chatbots has open positions for developers, testers, linguists, marketeers and more.
The Netherlands
MessageBird, an Amsterdam-based business communications startup, has multiple openings across various departments.
Picnic, an Amsterdam-headquartered online delivery supermarket, is keeping its eyes peeled for talent in multiple roles, from engineers to developers, analysts to UX designers and more.
GitLab, a Utrecht-based platform for software developers to better work together on bits of code, operates on a fully remote basis, even when there's no pandemic bringing us all inside. It has a plethora of positions open – from customer support to UX and commercial sales.
Purple Gaze, an Amsterdam-stationed eye tracking startup helping to identify brain disorders is looking for remote software and hardware developers.
Ohpen, an Amsterdam-based fintech which built a tool to help banks administrate investments and savings, is hiring for multiple roles in engineering, operations and marketing.
Italy
iGenius, a Milan-headquartered startup using artificial intelligence and machine learning to produce responsive data analytics for businesses, is hiring for remote work only. Due to coronavirus, it's started a remote onboarding scheme; new starters can sign documents digitally and iGenius will deliver necessary working equipment to them. There are various positions here. 
TalentGarden, a Milan-based startup connecting digital communities of small businesses, freelancers and entrepreneurs, has posted various roles here.
Supermercato24, a Milan-situated online grocery and home delivery startup, is offering positions in tech, business development, design and more.
Evo Pricing, a London-based startup using machine learning to help companies predict analysis of price management, promotion, forecasting and supply decisions is looking for data scientists, IT specialists and ETL experts for its Torino, Italy base.
BOOM Imagestudio, a Milan-headquartered startup offering international on-demand photographic services continues to expand its team despite coronavirus. It's currently on the lookout for business developers, engineers and more.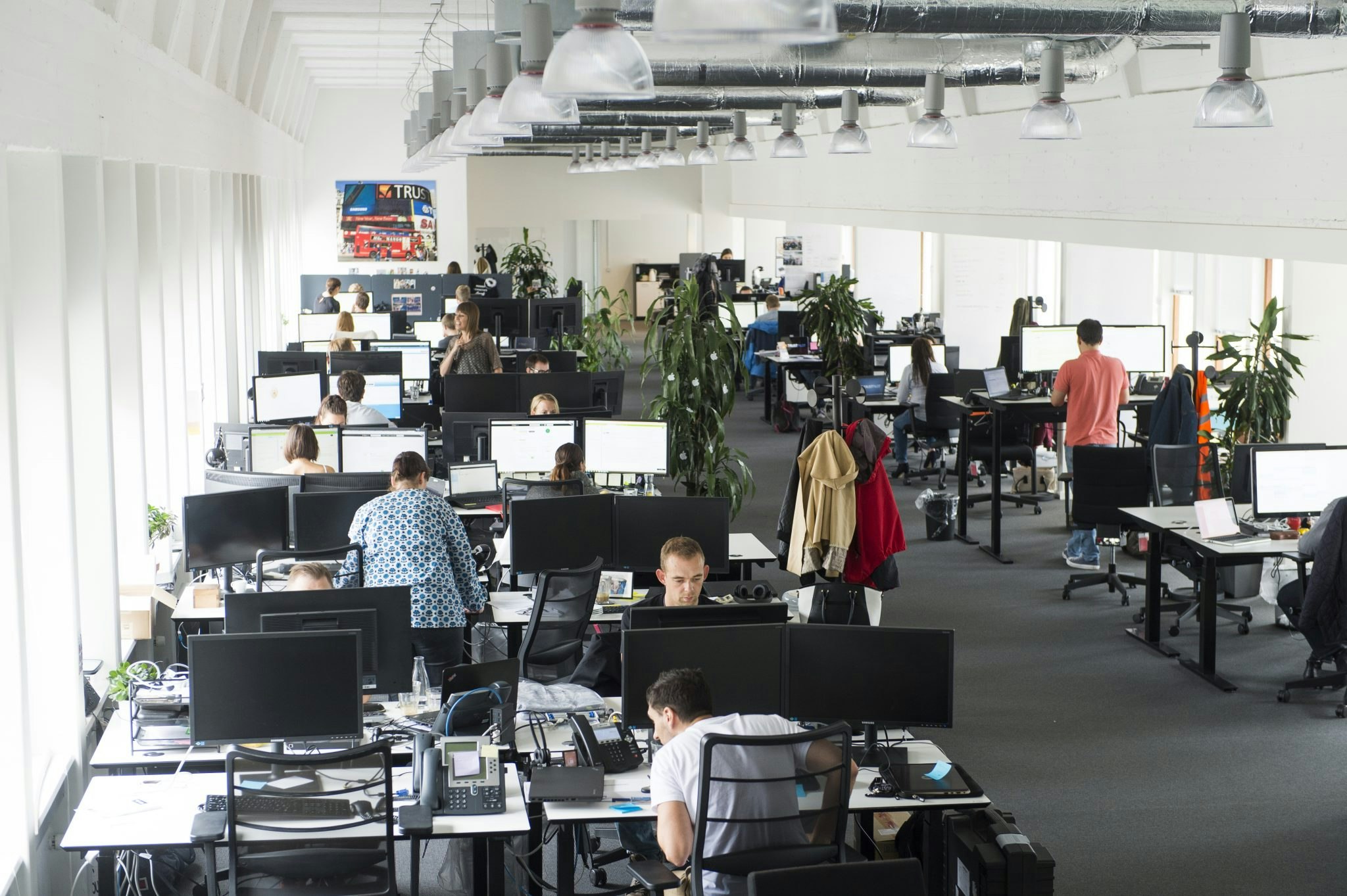 Denmark
Trustpilot, a Copenhagen-headquartered online company review platform, is still open for business and is continuing to grow its team across many fields.
Peakon, a Copenhagen-based platform that measures and evaluates employees' engagement and satisfaction, is on the lookout for people in HR and product engineering.
Penni.io, a Copenhagen-stationed startup enabling insurance providers to sell any insurance product online, is looking for a senior account executive, front-end developers, and full-stack developers.
Norway
Sweden
Kry, a Stockholm-based online doctor platform, is still looking for lots of new talent to join its team.
FirstVet, a Stockholm-stationed digital veterinary clinic startup, needs new hires in app development, finance and more.
Invoier, a Stockholm-headquartered fintech startup providing invoice trading is continuing to grow its team with open positions.
Mentimeter, a Stockholm-based software startup behind an interactive presentation platform is recruiting for multiple positions – including a customer success manager, a UX-designer, engineers, a PR intern and more.

X Shore

, a Stockholm-situated company making electric boats, is

looking to hire

several engineers as well as a head of supply chain and procurement, in addition to an executive assistant for its founder.

Billhop,

a Stockholm-headquartered fintech enabling businesses and individuals to pay invoices using credit or debit cards,

is recruiting

for its product team, including the role as head of engineering.

Zaver, a Stockholm-based payments platform to facilitate peer-to-peer trades is on the hunt for new team members.
Scrive AB, a Stockholm-based platform providing e-signature solutions for remote teams, has a list of its career opportunities here.
Trustly, a Sweden-headquartered platform offering online payments in spaces such as ecommerce and travel, needs talent in its Stockholm, Orebro and Sliema offices.
Czech Republic
Ukraine
Railsware,  a Kiev-based web development company is on the hunt for more of its 'Railswarians', with opportunities in events, finance, or applications for an open position.
Readdle, an Odessa-headquartered company which develops mobile productivity apps, has various open roles for engineers, developer and designers.
RAControls, a Kiev-based authorised reseller is has opportunities open.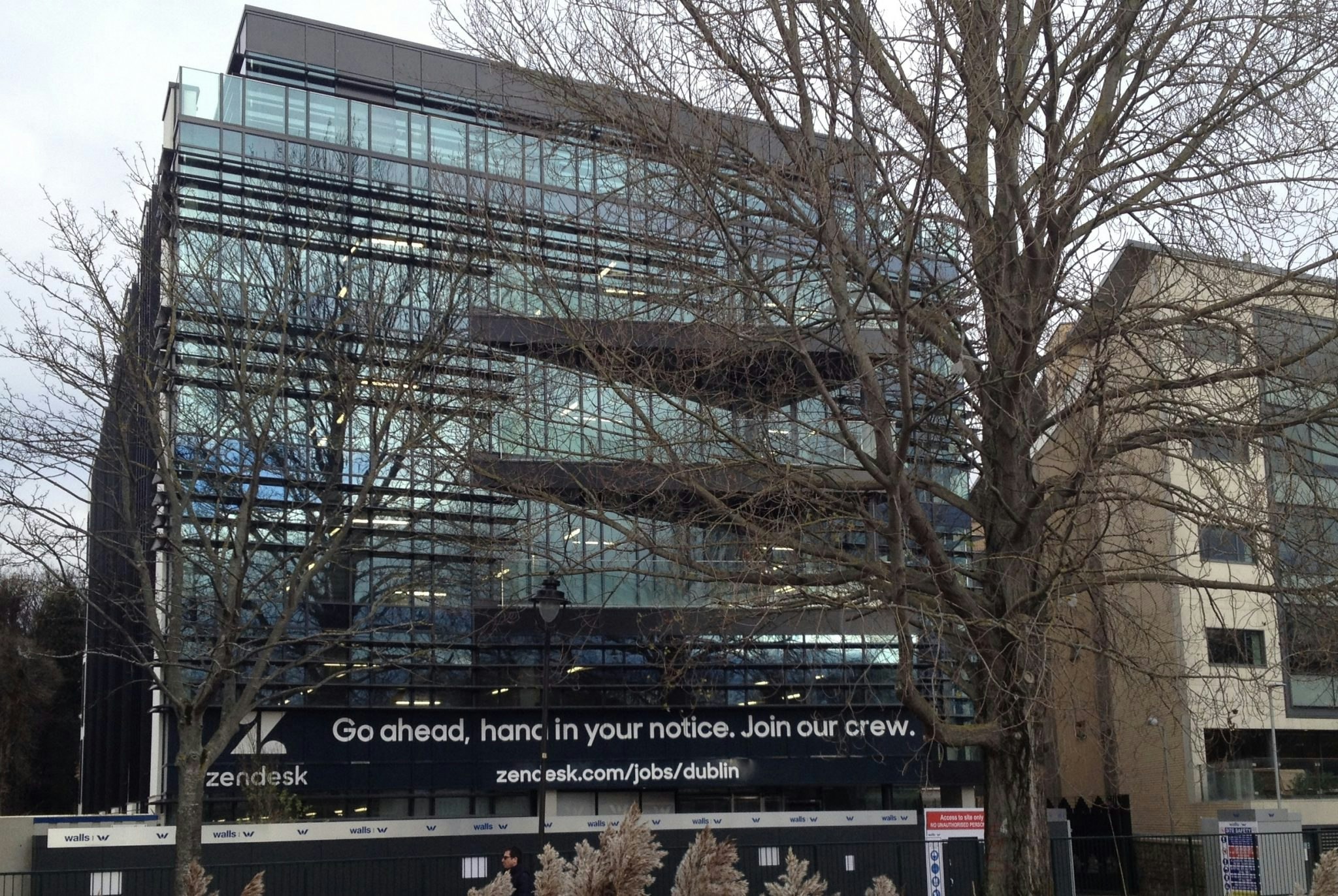 Ireland
Website creation platform Squarespace is on watch for several new hires in its Dublin offices. From customer support to software engineering, take a look here.
Switzerland
Nexthink, a Lausanne-based startup helping enterprises to create digital workplaces, is hiring software engineers, product managers and more here.
Scandit, a Zurich-based startup providing innovations in mobile scanning, has a bunch of opportunities on their website.
Monito, a Lausanne-headquartered startup which has a comparison platform for money transfers, has a few senior positions open.
Estonia
Bolt, a Tallinn-based ride-hailing app has a plethora of applications open across many departments such as product, marketing, engineering, customer support, data science and more. Check out why Bolt's founder has a begrudged opinion on electric scooters.
Auve Tech, a Tallinn-headquartered startup specialising in the development of autonomous systems and manufacturing of driverless vehicles, needs coding savvy individuals. Roles include a software tester, machine vision specialist, IT specialist and more.
Greece
Epignosis, an Athens-based software-as-a-service company offering employee training platforms, is taking up roles in R&D, marketing and sales.
Belgium
Sweagle, a Brussels-headquartered software-as-a-service (SaaS) configuration management platform for enterprise applications is hiring for its growth sales directors in the UK and France, and engineers.
Forcit, a Ghent-based startup helping companies to optimise its innovation, wants different levels of expertise from interns to managerial. Check it out here.
XenomatiX, a Leuven-headquartered scaleup offering light detection and ranging solutions for driving assistance,  has picked out its open positions here.
Finland
Ultimate.ai, a Helsinki-headquartered platform giving customer service agents AI tools to improve their work is looking for backend engineers, a customer success specialist and an AI researcher. Most of these roles are also available in Berlin.
Portugal
Farfetch, a Lisbon and London-based online luxury retail platform is still hiring for a lot of tech roles — iOS developers, Python engineers and a mobile test engineer just a few to name. There are also many roles available in Porto.
Infraspeak, a Porto-headquartered maintenance and facility management platform is searching for talent across some niches, with a focus on filling their engineering-based roles.
Jscrambler, a Porto-situated JavaScript protection and web monitoring service has a handful of openings here.
Outsystems, a Lisbon-based platform where users can build and develop enterprise apps, is full steam ahead with their hiring, looking for roles in customer success, engineering, digital and more.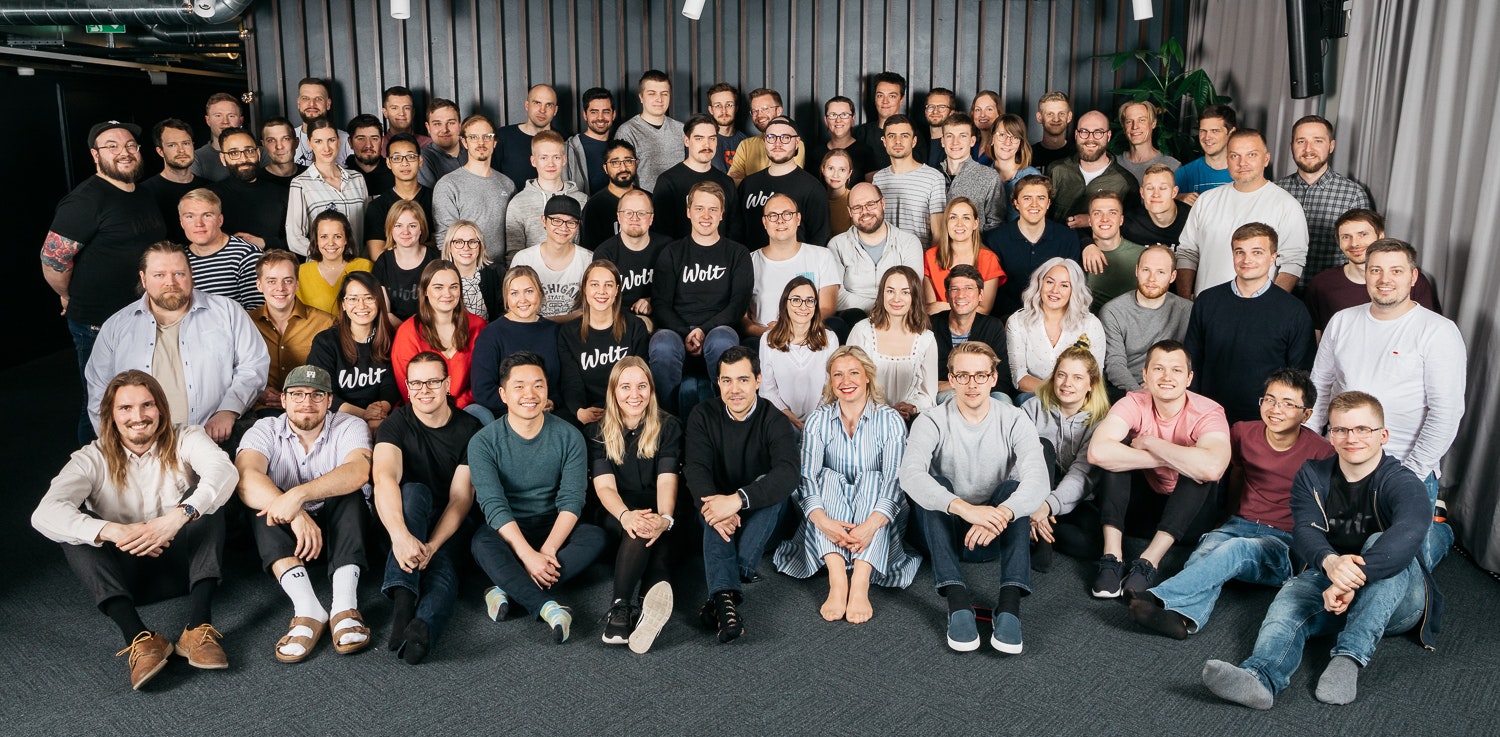 Across Europe
Additional resources
Octopus Ventures, a London-based venture capital firm, has a useful resource showing all the available positions from its portfolio companies — including Depop, Kazoo and Secret Escapes.
Otta, a recruitment platform, has listed around 100 London startups still hiring — including tutoring platform MyTutor, plant delivery startup Patch and meal kit companies Gousto and HelloFresh.
Stillhiring is an initiative from recruitment startup Canda, which has crowdsourced data on companies around the world still actively hiring. See them here.
London VC Crane has compiled a mega deeptech centric hiring list here.
Sweden Tech Connect shows a good number of companies in Stockholm, Gothenburg, Malmo and more hiring during these harsh times throughout Sweden.
VC Cafe has crafted a handy resource on hiring amidst the coronavirus. Check it out here.
Placed, a London-headquartered recruitment app has repurposing their platform amid the coronavirus to help communities and groups find alternative employment opportunities.
Cord, a London-based startup provides a platform which allows individuals to directly connect with companies that are hiring.
ZenJob, a Berlin-headquartered job platform for students has a pool of flexible roles available.
Need hiring tips? Check out what Nikos Moraitakis, chief executive of online recruitment company Workable, told Sifted.
And finally, take a look at the Sifted jobs board.
We're sure there are more companies out there that are still hiring — so please get in touch with ones we've missed out by emailing connor@sifted.eu.
This article was last updated on Monday 1 June 2020.