How do you sell something that still has to be created? That's the big question for Kristel van den Bergh, director of innovation at Belgian 3D printing company Materialise.
It's her job to work with corporates to find out how 3D printing can help them innovate — and then sell them on that vision.
In her eight years at Materialise, she's developed a co-creation methodology to work productively together with innovation departments at large – and sometimes very conservative – corporations.
Although most innovations she works on are confidential, she's worked with the likes of Jaguar Land Rover to develop high-end interior car parts, multiple medtech companies to create personalised medical masks and devices and with Hyundai Motor Company on 3D printed tools for assembly lines.
Sifted spoke to van den Bergh to find out what startups and scaleups can learn from her approach, and how that can help them to work with corporate innovation departments more effectively. 
1. Craft a clear vision
Van den Bergh says that corporations don't always have a clear vision of what they want to do, and why. That's a problem: vision is the underlying driver of innovation, and a lack of it kills projects. 
For her, the first step is to identify why they're exploring innovation through 3D printing. In one case she mentioned, a client wanted to explore 3D printing to just cut costs, which turned out to be an insufficient reason to switch out their whole production line.
To weed out poor fits, van den Bergh and her team check if the corporation's initial idea is desirable and technically feasible, if they're committed to dedicating company time to the project and if the corporation has "core critical skills and assets to contribute to the innovation, and even more essential, that these are complementary to ours." 
Sifted Newsletters
Sifted Newsletter
3x a week
We tell you what's happening across startup Europe — and why it matters.
A bigger, well-defined vision leads to more corporate buy-in, and a higher chance of succeeding with innovation. And this goes for both sides. "We don't offer the service if we don't believe in the story. We even refuse to do some projects for not having a fitting story," she says.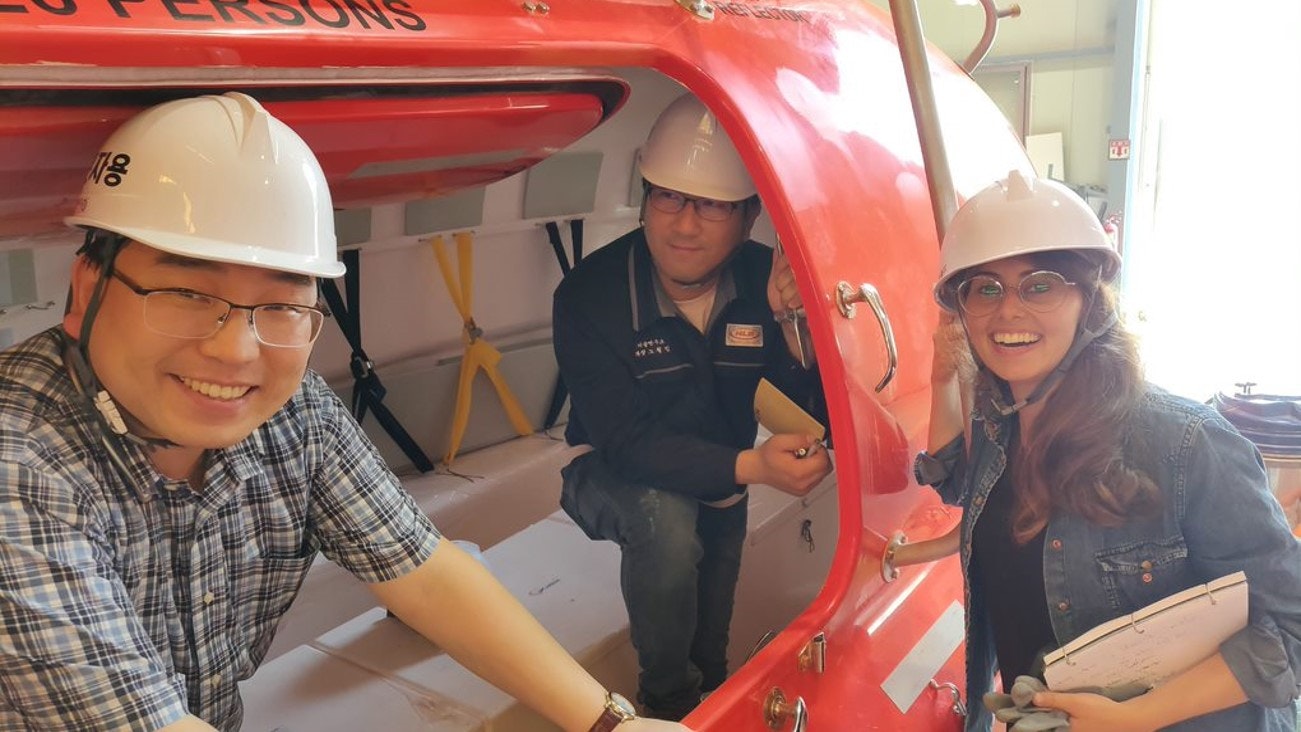 2. Don't promise the world
"Nobody can promise you an innovation. That's just a myth," van den Bergh says. "We don't say that your innovation is going to be successful. What we say is that there's going to be a complex process, and that we'll help you to go from unclarity to clarity in as little time and lowest cost possible."
But van den Bergh says that in cases where they did not succeed in delivering the initial scope of the project, the clients can sometimes be helped in other ways. 
She mentions a project with Hyundai Lifeboats, in which the initial idea of speeding up assembly with 3D printed parts for boats was unfeasible. The co-creation sessions instead led to printing production tools that helped assembly workers be more efficient and accurate.
3. Do an internal review
Instead of immediately going all out with the corporate partner, the team at Materialise first put their heads together during an internal co-creation session. During this phase, they "activate the killer additive manufacturing muscle" and examine if it makes sense to use 3D printing at all, if there are competing products in the market, if the market is ready for an eventual innovation and any technical hurdles.
This review is important, because "you don't want to sit in the room with all of these experienced and expensive profiles to talk about things you already know," van den Bergh says. 
👉Read: How do you (really) measure CVC returns?
Selection of profiles, she mentions, is paramount for successful co-creation –– you need people from all over the company, from engineers and factory workers to board members, to get the right mix of domain-level expertise, practical know-how and decision-making power, sometimes even from more than one company.
Van den Bergh is particularly proud of a project Materialise did with eyewear designers Hoet and lens manufacturer Hoya. They combined their expertise to develop fully personalised 3D printed glasses, using facial scanning technology and 3D printing.
4. Show, don't tell
Holding an up-front review like this also means Materialise can prepare samples of material, form and function that can actually be handled during the first sessions with a corporate.
Van den Bergh mentions a particularly productive session with a British luxury automaker, during which the creative sparks started flying after they showed some pre-prepared samples "from different industries, like shoes, and metal parts and polished parts."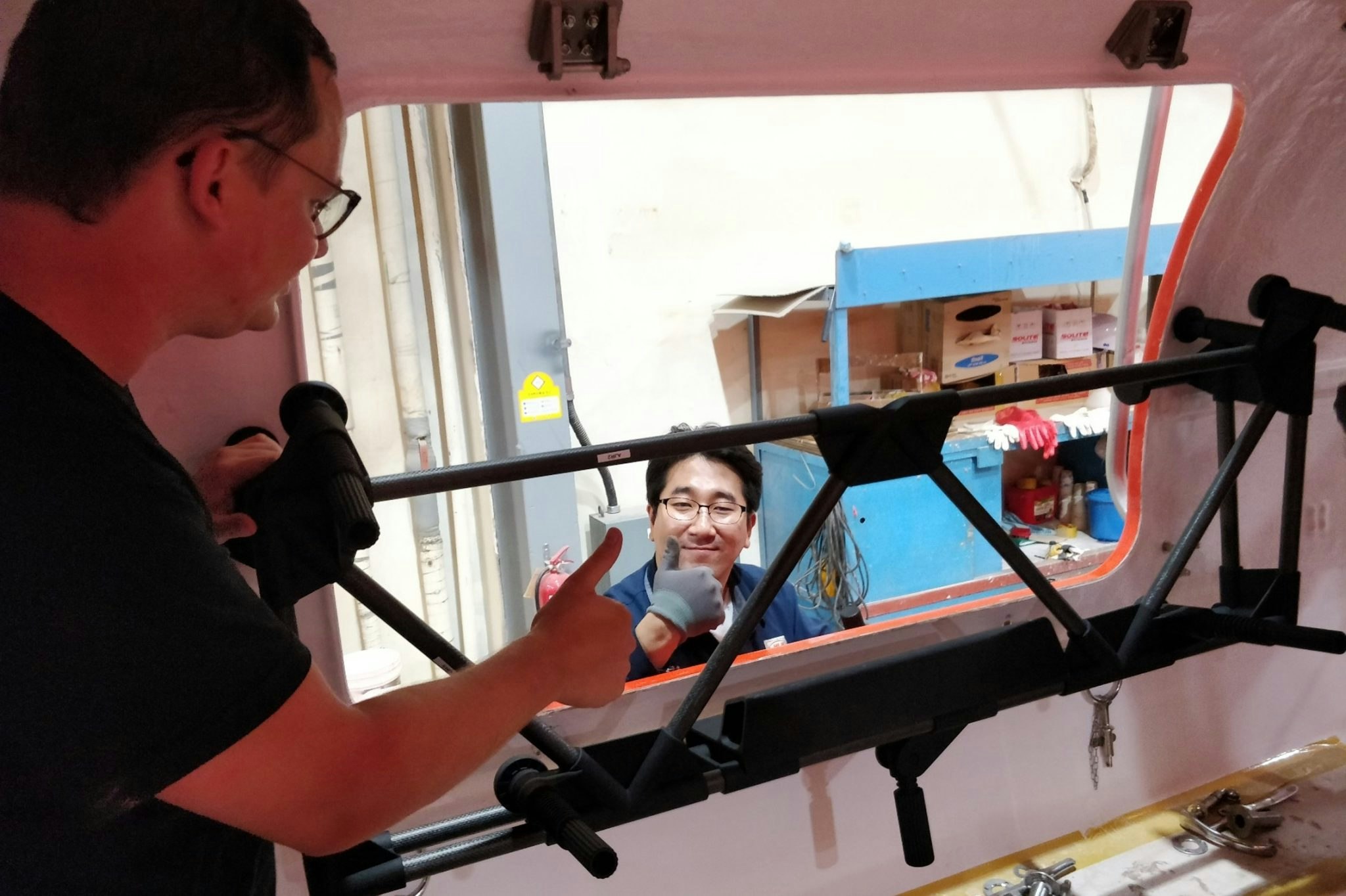 5. Be critical
With enthusiasm in the pocket, van den Bergh's team becomes very critical, "almost asking, 'and why is this idea potentially going to fail? What evidence do we have, or are we working with assumptions? And then very quickly, how are you going to test this?'"
Van den Bergh is not a fan of the "fail fast" mantra – "I call it fail dumb sometimes" – which often leads to budget overrun and loss of interest by participants, but most importantly fails to examine assumptions that can lead to preventable failure. 
6. Test everything
Testing is important, because similar to software development, the exact scope of experiments should be clearly defined to match those within a timeframe and a budget. 
"What is the next best experiment to test our killer assumptions, without spending a huge R&D budget," as van den Bergh asks. This process is not always obvious for large corporations — "that type of thinking is not always instilled in the organisational culture or way of thinking."
The testing phase is also when to divide tasks between the startup and the corporate. Van den Bergh calls this the clarity session, which follows the initial phase of drumming up excitement.
7. Don't be afraid
All of this might sound overly critical and asking a lot from a corporate that wants to hire outside expertise to help them innovate, but "they're asking us to build the new growth product of their company," van den Bergh says. And building a good product takes time and effort.
"The first misconception is that co-creation is a one-time event that stops. It's not, it's a process." A process that can take months to complete, which again is why buy-in and excitement are so important. 
8. Fill in the unknown unknowns
Startups working with a company on a corporate innovation project also need to take a holistic approach to planning. That not only means in the sense that people from many different backgrounds within the corporate need to be involved, but also that they might later uncover some latent needs of the end-user. 
Van den Bergh shares a story about a mask they produced for sufferers of COPD (chronic obstructive pulmonary disease), that had nasal breathing tubes integrated into customised frames. When they initially asked wearers if they ever felt shame in wearing the old tubes, they all said no. But after a week with the new "oxygen glasses", many were astonished by how they felt now that people weren't staring at them.
👉Read: Inside Europe's 3D printing boom
9. Find your Trojan horse
Van den Bergh says 3D printing is a kind of Trojan horse, a way to open up perspectives on what might be possible. "And once they're fascinated with the vision of what we could achieve, they will have to shift a lot of other things in the organisation to come to that vision."
Having that end goal in mind makes it easier for a corporation to accept that to produce the innovation, they'll need to acquire the right systems, implement the correct processes and hire the expertise necessary to fulfill the vision. "In the end, it's really the Trojan horse to drive change," van den Bergh says.
10. Don't discount luck
"Let's be honest, the best innovation is often also a bit of luck. It's the fact that you had your spectrum open, and might bump into something because you tried it. You're daring to put your foot where nobody went, and you just smack your face. But while you're lying there, you look to your left and you see something very nice."