Across Europe, young startups are revealing plans to cover the continent in ginormous factories that they say will play a key role in the green industrial revolution.
If successful, these ambitious projects could not only produce the volume of electric car batteries and sustainable construction materials the continent needs to achieve net zero, but it could reignite the fortunes of forgotten towns across Europe.
In July, Britishvolt —  a car battery maker founded in 2019 — received planning permission to start construction on the UK's first 'gigafactory' in Northumberland. The 235-acre operation will take over the site of a former power station, and is expected to bring 3k new jobs with it. 
That same month, French battery maker Verkor announced it had raised €100m from investors including Renault, Capgemini and a regional government body to finish building the pilot for its planned gigafactory. 
And it's not just batteries being produced by startups in giant factories, but other products that fit under the 'sustainability' umbrella. 
For example, in Sweden, Volta Greentech has said it plans to build the world's largest algae factory, while H2 Green Steel, which makes fossil-free steel, recently revealed a €2.5bn plan to build "the world's largest green hydrogen plant". 
There's a huge opportunity to build something in areas which have been in decline for

decades
Gigafactories
Many of the biggest projects out there are building giant battery plants known as gigafactories. Britishvolt is one, but there are now many others. 
Italvolt — founded by Britishvolt cofounder Lars Carlstrom this year  — has also announced plans to build Europe's largest EV battery making gigafactory.
Sifted Newsletters
Climate Tech
Every Thursday
The green transition is underway — meet the startups driving it.
It's chosen the town of Ivrea in northwest Italy — a former company town home to over 70k people at its peak, but which has since dwindled to a population of just 24k. It plans to employ 3.5k people when it's up and running in 2024.
Construction on the 300k square metre behemoth, the equivalent of 56 football fields, will start next summer and is expected to cost €3.4bn. "There's a huge opportunity to build something in areas which have been in decline for decades," Carlstrom says. "You can totally change this environment."
These projects follow in the footsteps of Northvolt — which is currently building a number of gigafactories across Europe, including in Germany, northern Sweden and Poland — and Tesla, which has plans for a gigafactory in Germany and whose founder Elon Musk coined the term to refer to massive factories working on battery tech.
Building a giant factory is hard
Such large-scale construction projects are not the most typical activity for a business that's less than five years old to undertake, and few of the founders involved have previous experience in this field. 
These projects also take a long time to become a reality — before building can even start, startups need to figure out what is actually going to go on inside their new mega production hub. 
This is definitely true of Volta Greentech's giant seaweed factory. "The challenge in our case is that seaweed has never been produced at scale before," says founder Fredrik Åkerman. "But with our application of using seaweed as a feed supplement for cows, it's not feasible to grow it in the oceans."
The task for now is to figure out, via its pilot facility, production techniques that Volta Greentech can replicate at scale, from how different light settings affect yields to what the production process for harvesting the seaweed will look like. "Because we are growing a plant, our production process is 24/7, which is very different to other production plants," Åkerman adds.
Giant factories cannot be built simply anywhere: as well as the amount of land required, other factors are at play. In Volta Greentech's case, it will need to be somewhere where seawater is easily accessible, while Britishvolt's Northumberland site will potentially be able to access hydro-electric power from the North Sea Link, which connects the UK and Norway's electricity systems and is expected to be in operation later this year.
Once construction can begin, it must be done in phases. While Verkor is aiming to build a 50 gigawatt hour annual capacity factory (enough to power 5.5bn LED light bulbs), its cofounder Benoit Lemaignan says when the factory is first up and running, slated for 2023, its capacity will be more like 16 gigawatts. Lemaignan says this first phase is estimated to cost up to €1.2bn.
Italvolt's plan, meanwhile, is not to become an expert in actually making batteries — but in building the modular factories needed to produce them. The idea is that once it has developed production lines that can be built and scaled up anywhere in the world, it can start taking on production contracts from the battery makers themselves.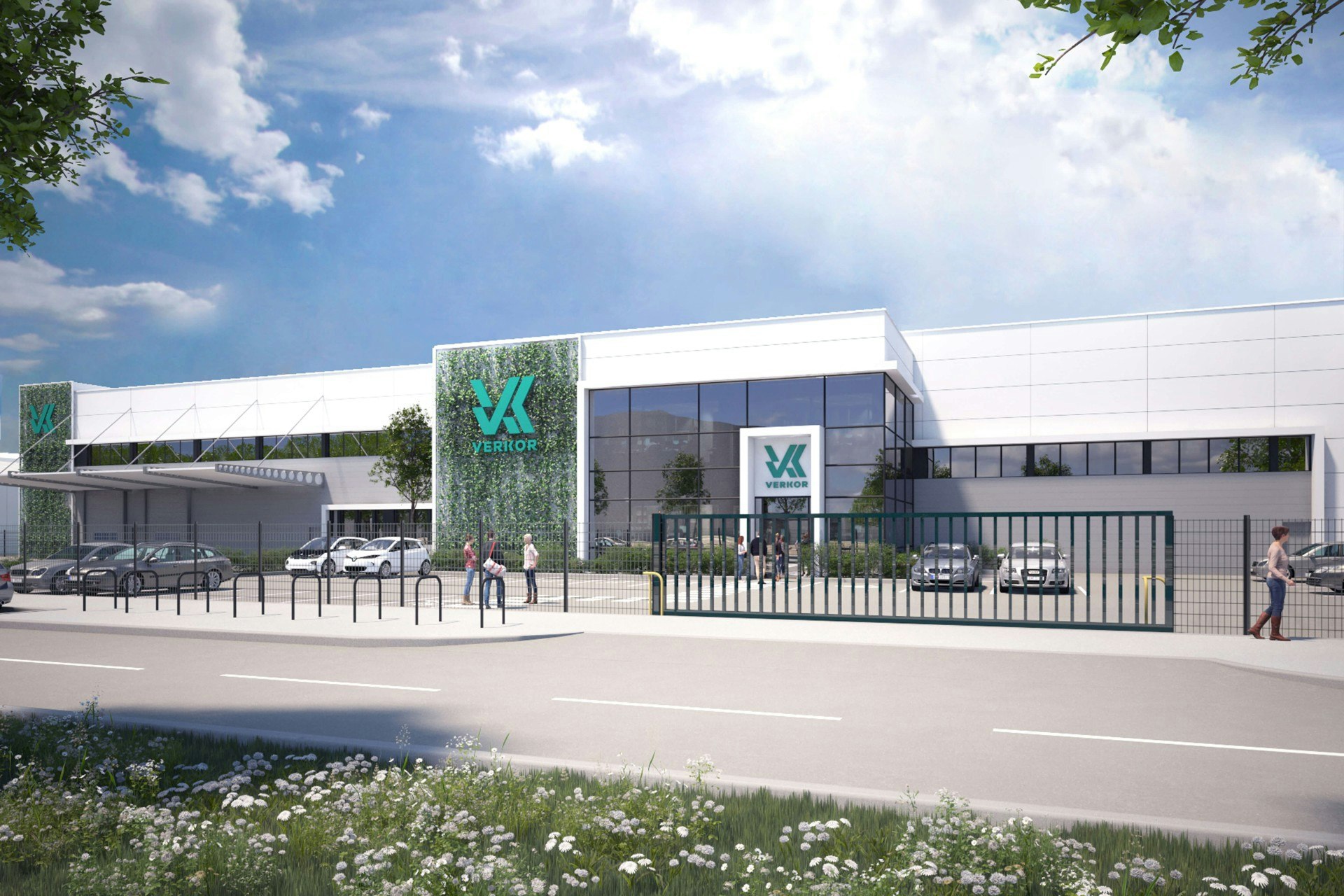 Tiny startups, huge stakes
Such huge — and expensive — projects come with enormous levels of risk, and it can be hard to predict what might go wrong along the way.
Last year, a German court forced Tesla to halt the preparation work for its gigafactory, following local protests against the project's environmental impact. The factory was due to open in July — it is now facing an "indefinite" delay.
Before landing on its Northumberland site, Britishvolt had planned to build its gigafactory in Wales. The announcement to move the plant was seen as a major blow to the area.
Carlstrom, meanwhile, is currently bankrolling Italvolt, having invested €3.5m of his own money in the business. He says he's aiming to raise €30m this year. 
"It's a huge risk, of both my own reputation and my own money. But it's also a huge opportunity," Carlstrom says. "As a small player, you can move a lot faster than a large conglomerate or international company."
"The capital intensity [of a project like this] is enormous, and these companies will need to always be fundraising," says Tove Larsson, a partner at VC firm and Northvolt backer Norrsken. "They need to have the people and the pitch that can attract investors."
The gigafactory "beauty contest"
So why are startups announcing such audacious projects at such an early stage, when there is still so much that could go wrong? 
Verkor's Lemaignan says it's all part of the "beauty contest" gigafactories must enter into to get the necessary parties — from investors and customers to regional governments and the local population — on board.
"It's a big part of the pitch," agrees Larsson. "We love ambitious founders and it's hard to get more ambitious than this. It symbolises the magnitude of the business opportunity." 
She says that given the scale of decarbonisation that needs to take place, there is plenty of room for yet more gigafactories. Italvolt's proposed facility, for example, will be able to support 550k electric cars — a fraction of the 243m vehicles on Europe's roads.
To gain local support for its factory in Northumberland, Britishvolt says it leafleted 120k local households to provide details on the projects, and hosted meetings with local community groups. According to its UK CEO Peter Rolton, Northumberland County Council remarked that the company's planning application was "one of the most comprehensive they have ever seen". 
"It would feel risky if the chemistries and technology we are developing weren't the future of the next industrial revolution, [but] the direction of travel is clear," Rolton says. "Quite simply — no batteries, no energy transition."