We're back, with round three of our founder photo analysis. If you don't know what it is, this is where we pick apart and make fun of scrutinise the marketing photos of the most brilliant business minds of our generation. You can see rounds one and two here.
Why are we doing this, you ask? Because, we firmly believe, this will not only help founders be better at their jobs and create the kind of cut-through startups are desperate for, but benefit the tech ecosystem as a whole. You're welcome.
What we're looking for
Like any great science experiment, we need to start with a hypothesis. If my memory of science class serves me well, a hypothesis is a statement you make that can be proven true or false via experimentation. 
Our hypothesis is the following: the uniqueness of a founder's photo positively correlates with the success of the business in attracting capital.
And by uniqueness, we mean: don't be boring. Use props, make human pyramids with your cofounders, heck, light something on fire. We don't care! But your investors will.
So what sets a truly great founders' photo apart from the rest? Here are our top tips:
Throw things
Emulate your favourite band
Point!
Show off your bug
Matching tracksuits
Play hide and seek
And yes, we know that there aren't many women here. What can we say? Men are just better at taking worse photos!
Tip 1: Throw things
Investment is down, the market is in turmoil and that means one thing — founders face new roadblocks and hot competition to get that all-important funding round. 
So how else do you prove to the world that you can throw your competitors off your back? By literally throwing things.
Enter, exhibit A: Emil Esselin, CEO and founder of Brick, a power bank rental startup from Sweden. How do customers get their power bank? Esselin throws them at you of course.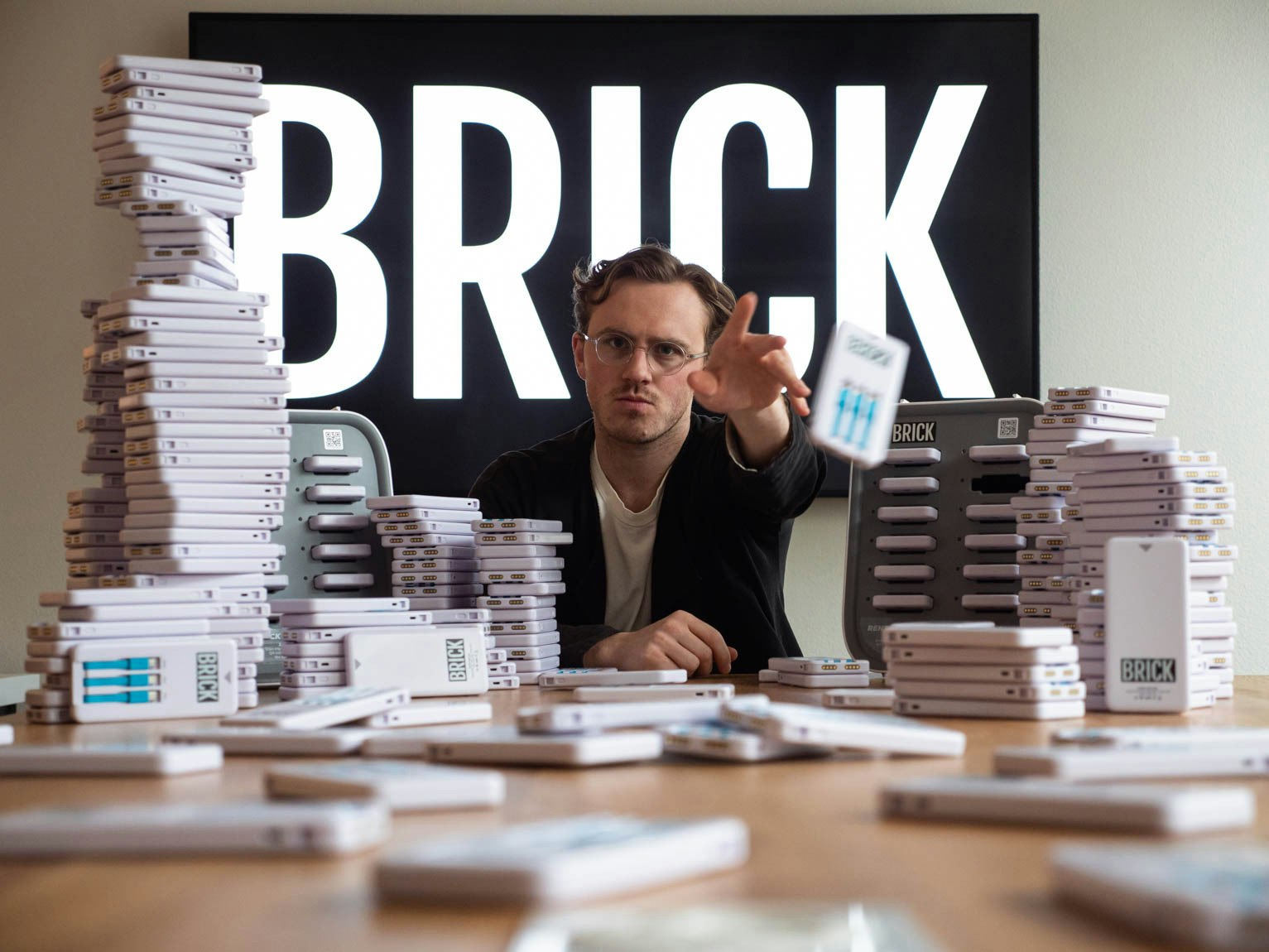 Way to show off your product, E-dog! And boy has it paid off — Brick raised a €1.7m seed round in January of this year, bringing its total funding to around €3.2m.
I hope he made the €1.7m rain like he's doing with those power banks. And that his employees wear helmets.
Tip 2: Emulate your favourite band
No one does this better than the YuLife team, who have clearly been listening to a lot of Grateful Dead and Jimmy Buffett.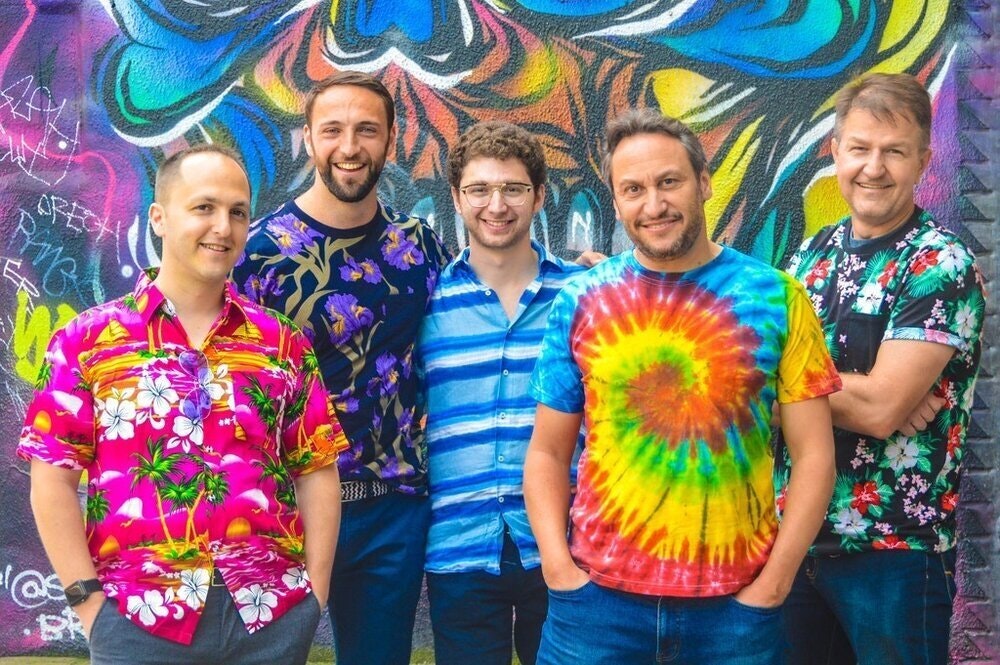 Their LinkedIn reads: "YuLife is the world's first life insurance company that inspires life…" More likely inspiring DEATH, amirite?
This month, the company picked up $120m, bringing its valuation to a cool $800m. I bet they're pretty GRATEFUL, amirite?!
Tip 3: Point!
It's not just founders who are breaking new ground: VCs deserve a bit of fun too. Meet Climentum, a new European investor that's recently launched a €150m climate fund to back moonshot climate tech startups. And here they are, pointing at the moon.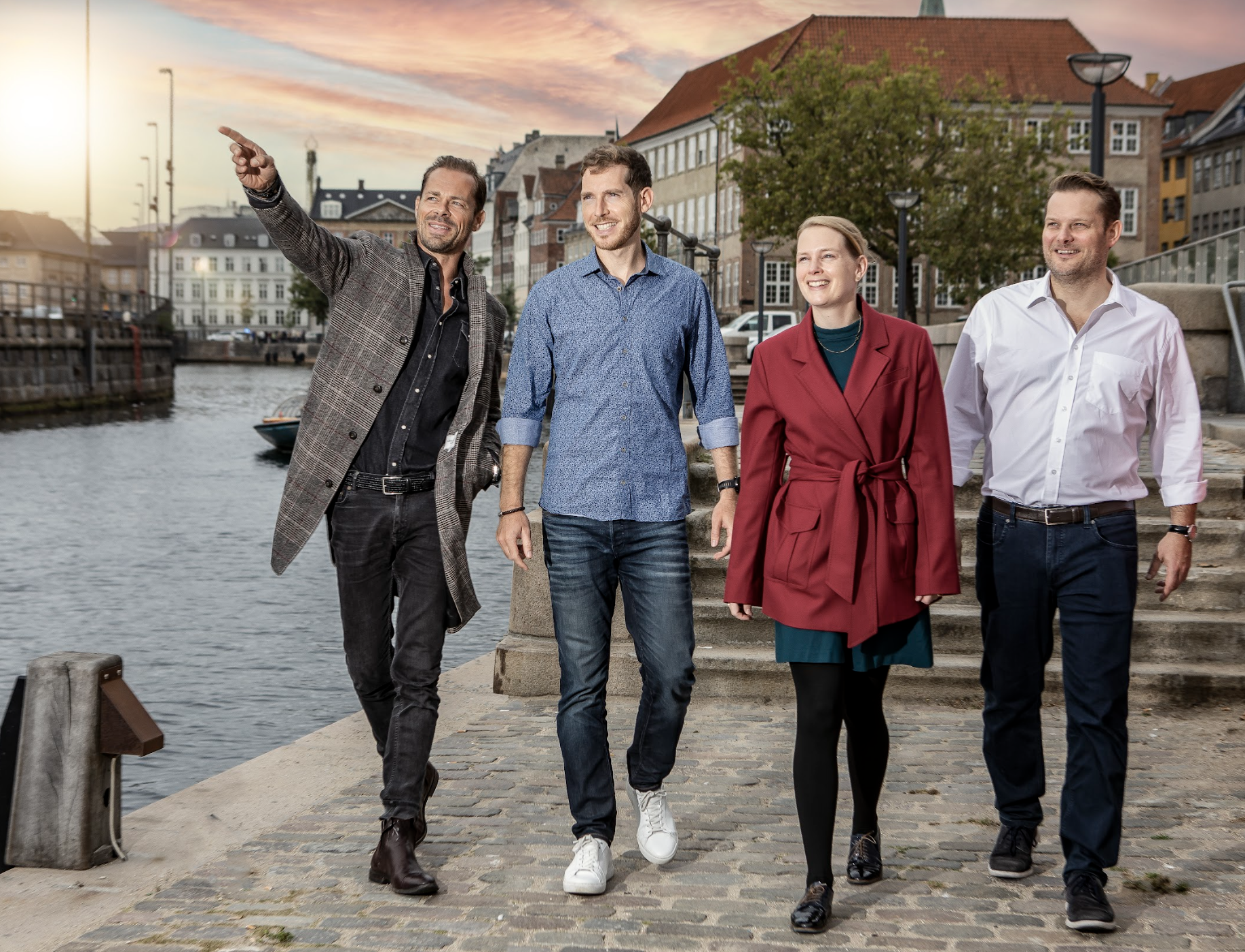 They're not a startup, but the picture intrigued us. What are they looking at? A meteor careening towards Earth? A polar bear crying? It's a mystery — as is the amount they've actually raised for their fund so far.
Tip 4: Show them your bug
Did you ever have those moments when you were young where you found something really cool, but you knew it was gross? The only way to get it the attention it deserves is with the classic cupped-hands-show-and-tell surprise.
That's the moment captured in IQM, the Finnish quantum computing startup that's working on solutions to the climate crisis. It's recently raised €128m, led by climate tech investor World Fund, which is Europe's largest ever quantum round.
What could possibly be in this man's hand, besides a fifth light blue shirt? The definition of what quantum computing actually is? Bring it here, I want to see.
Tip 5: Matching tracksuits
I know, it seems obvious, but matching tracksuits are the silver bullet solution to any founder lost in the woods.
Here you can see foodtech Project Eaden demonstrating that, while also looking lost in the woods.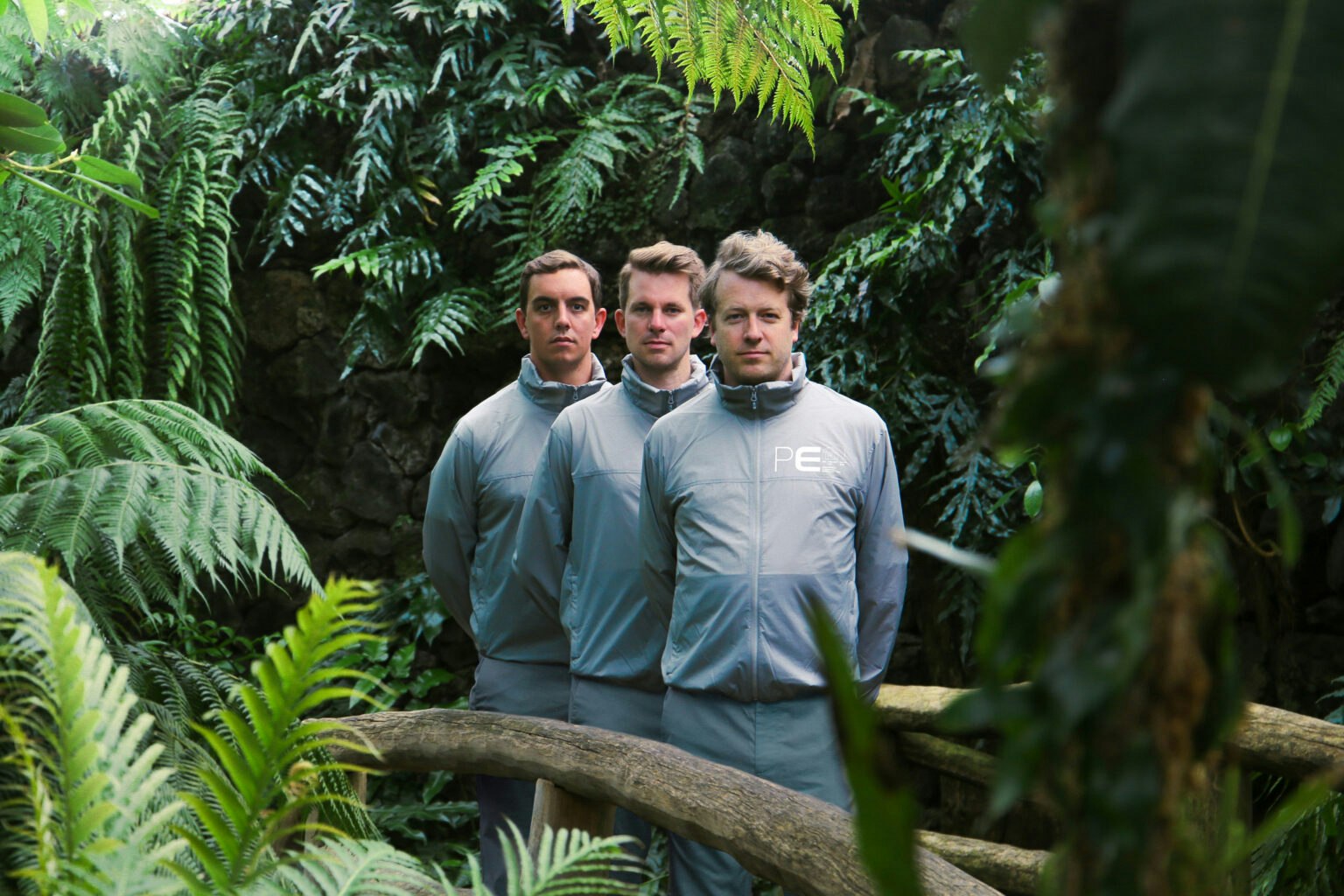 In June, Project Eaden snapped up an €8m seed round. Will it be enough money to get them out of the forest and into an office space? Or will they use it to buy more Squid Game uniforms? We hope both.
Tip 6: Play hide-and-seek
Do you know what's more annoying than strangers looking through your window? Customer onboarding. And Irish SaaS Valid8me is tackling both.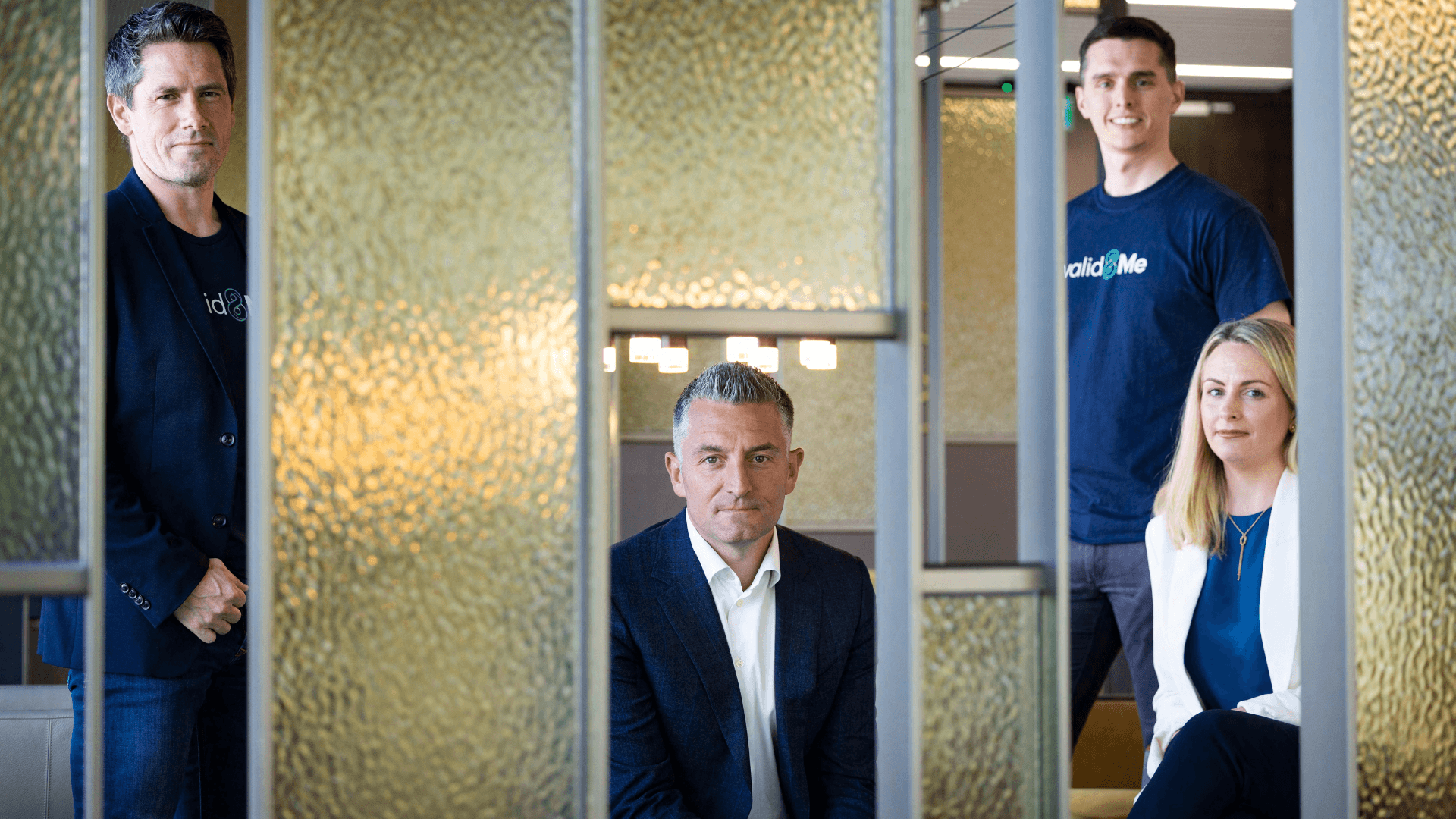 This month, the startup raised €12.5m to ramp up its SaaS platform — and maybe buy more glass.
Our winner
So is our hypothesis true? Does a founder photo positively correlate with a startup's success? 
We say, yes. And that's proven by our winner… Klarna! Again, Sebastian Siemiatkowski has stolen our hearts. 
Klarna the most valuable startup on this list — despite a big down round, it's still valued at $6.7bn. I think we can solely attribute that to the below photo: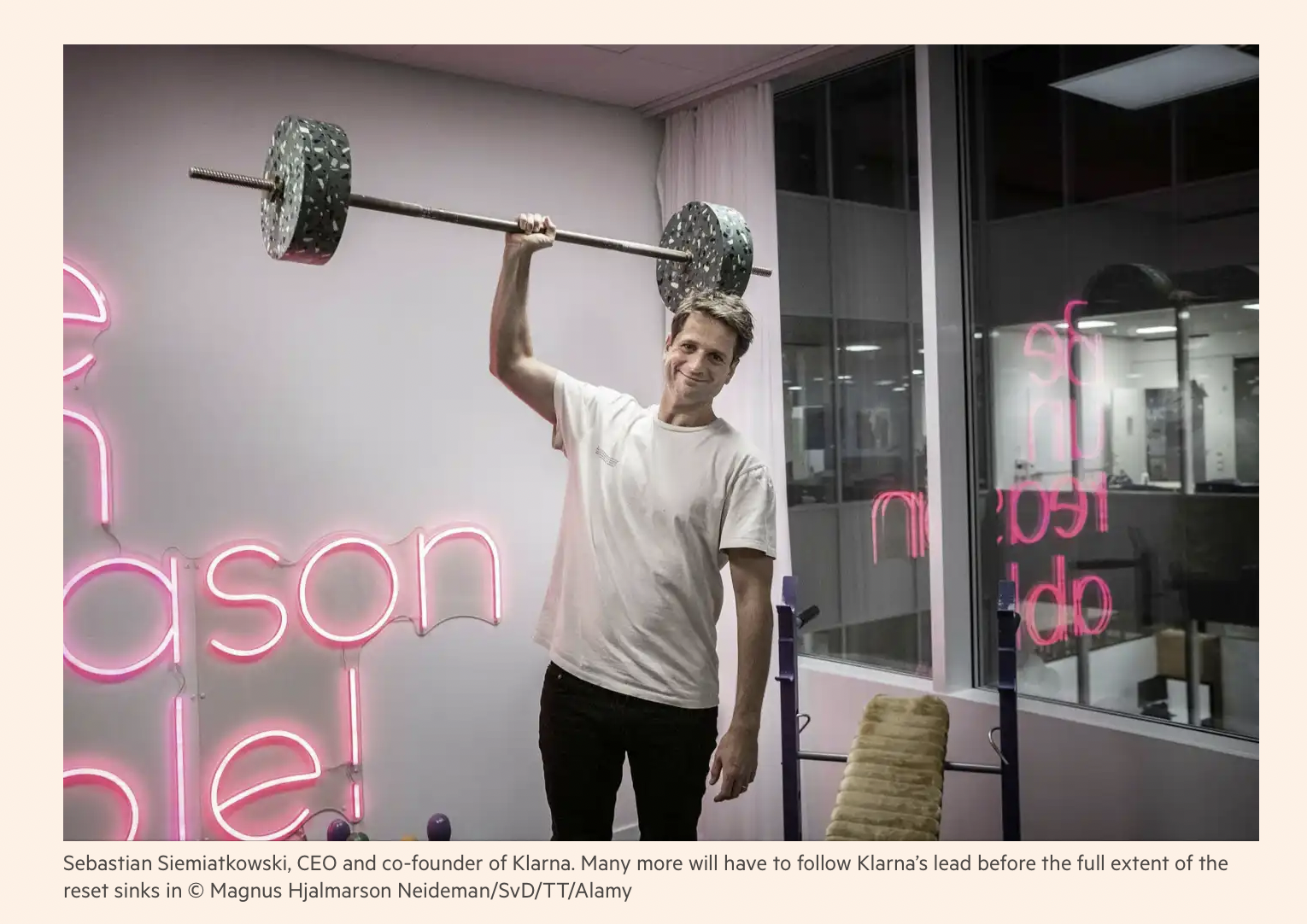 Yes, we play favourites, too bad!
Have another founder photo that you'd like to nominate? Send it on over. We'll be waiting.