We all know the score: tech stocks have crashed on the public markets, scaleups don't want to IPO while the market is down and investors are questioning how and when they'll start to see returns. 
Throw in record inflation levels across Europe, the prospect of rising interest rates and a wider economic slowdown, and you have the recipe for a big dose of medicine for the continent's founders after VCs splashed record levels of cash in 2020 and 2021. 
But what is this all doing to European startup valuations, and how can businesses adapt as investors start to get the jitters?
Growth-stage startup valuations
Let's begin with the bigger players who are the most exposed to market fluctuations. These growth-stage companies are going to struggle to raise money quickly, investors say, while people wait to see where the market correction, and interest rates, end up. 
If you're a late-stage investor, you don't want to be stumping up millions of euros for a delivery company with a high valuation from its previous round, when publicly traded companies like Deliveroo and DoorDash have seen their share prices tank. 
One investment researcher, who did not want to be named in this article, said that companies who began raising growth rounds in Q4 of 2021 have seen valuations come down to 60% of what they were at the start of the process.
Lina Chong, investment director at early and growth-stage fund Target Global, tells Sifted that strong companies in growing sectors "with a very clear path to being a market leader" will still be able to raise capital. 
"For everyone else, it doesn't look so great."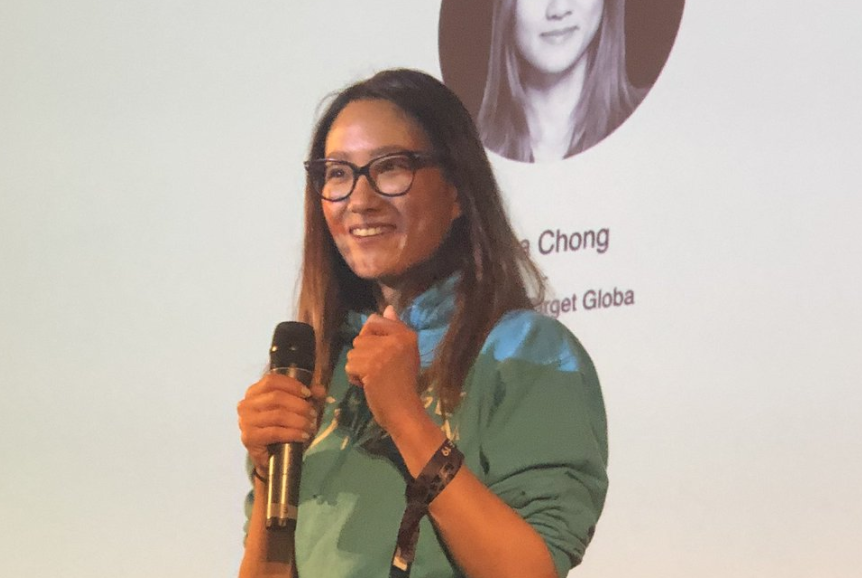 Chong points out that some of Europe's most heavily funded startups in recent years, speedy delivery companies, would likely struggle in today's market.
"If you're just burning money and shipping like 20-30 bucks out the door with every order, I think that's not a growth play that's going to be favourable in the next couple of years," she says.
Target Global is an investor in Berlin-based speedy delivery startup Flink, which recently acquired competitor Cajoo, and Chong predicts that more consolidation might be on the way.
This is partly because big rounds might be less attainable if US funds stop investing in Europe. In the five years through 2021, US investors contributed 49% of the capital in rounds of $250m and above in Europe. 
"The question is, will those non-European sources of funds continue to invest heavily in Europe? I think that's going to be a mixed bag and the general sentiment that I hear so far is that a lot of them have pulled back," says Chong. 
Startup valuations at seed-stage and Series A
How is the market dip affecting earlier stage companies' valuation prospects today?
"It's a little inconsistent," says Hussein Kanji, partner at London's Hoxton Ventures. The early-stage VC has backed the likes of Deliveroo, Darktrace and Babylon. "We've seen a bunch of companies that have gone on to raise very good, strong rounds, as early as a couple of weeks ago, where nothing has changed and it doesn't feel any materially different from 2020 or 2021."
He says he's hearing that founders with less proven metrics are more likely to get valuations at around 10 times their annual revenue or lower, if they can raise at all. That compares with some companies raising at valuations between 20 to 100 times their revenue during the heady days of 2021.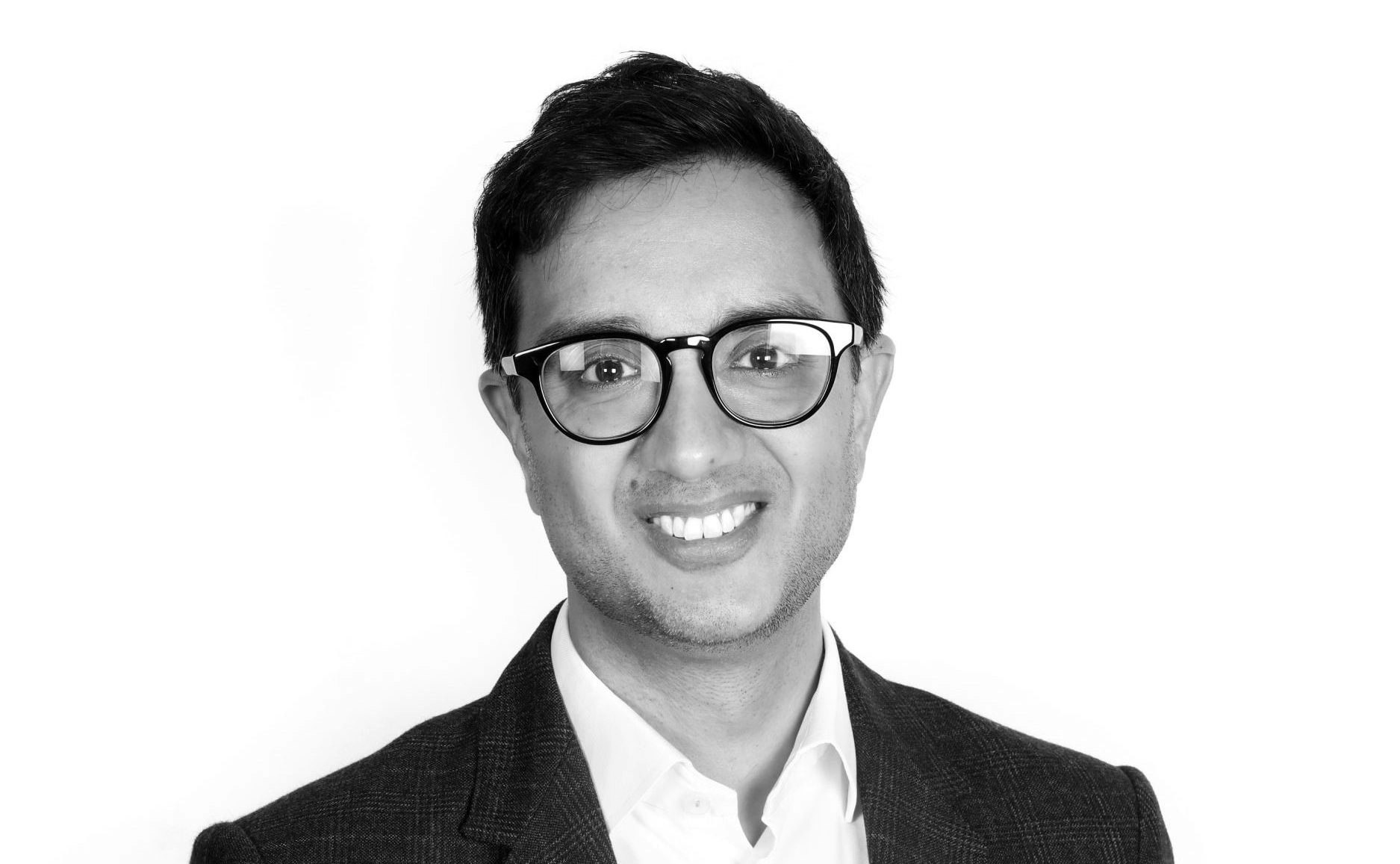 Like many investors, Kanji says that the strongest companies will be able to find backers. 
"But for the average company that's doing a million or two of revenue that's going to grow to three or four million in revenue, I suspect it's not even going to be a valuation question. I suspect they're not even going to transact."
Kanji says that now he's hearing that a typical Series A investment amount in Europe is between $5m-20m, translating to pre-money valuations ranging between $20m-80m. Pre-money startup valuations are the estimated capitalisation before the new investment is taken into account. 
He adds that the upper end of this spectrum is significantly higher than pre-pandemic levels, when outlier companies were raising $10m at $40m pre-money valuations, showing there's still a lot of enthusiasm for tech.
Another investor, who declined to be named, said that $20m seed valuations were the outlier only captured by the most competitive companies and that many companies were raising at $12m and below. 
Startup valuations at pre-seed and angel stage
As we move to earlier-stage startups that might be looking to raise angel or pre-seed rounds, things seem slightly more optimistic. That's because these companies have a long time before they're going to be big enough to think about listing and are usually just focused on building their product before they actually scale. 
Digging into the data on recent early-stage funding rounds, Anthony Rose, CEO and cofounder at SeedLegals, says that so far things seem to be mostly "business as usual" in terms of funding rounds that are being opened and closed. SeedLegals is a UK platform for seed and pre-seed stage founders and investors.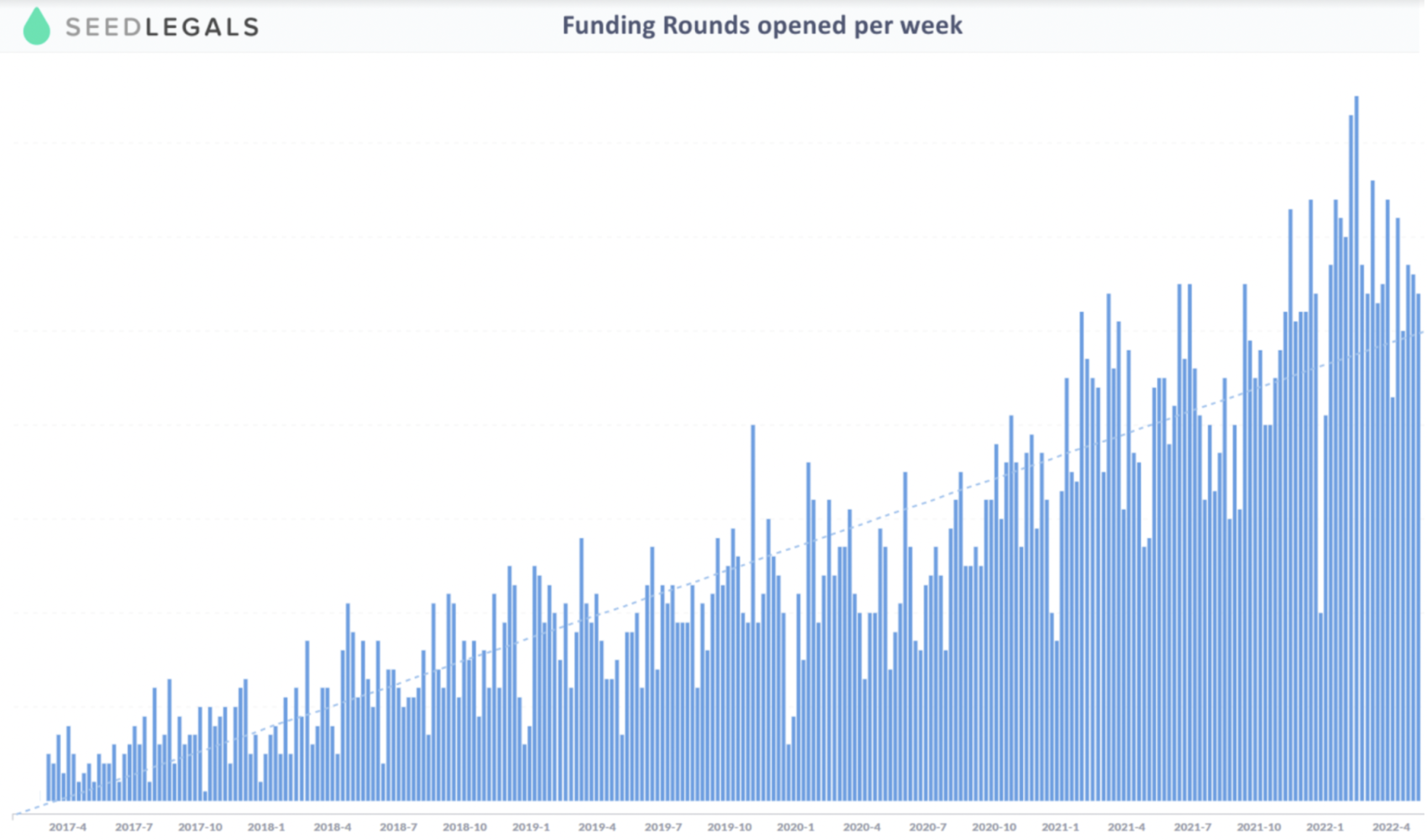 Rose says that pre-seed and angel investments are less sensitive to market conditions because those decisions tend to be made on an investor believing in a team and vision, as opposed to hard metrics.
But while deals might still be happening, startup valuations aren't necessarily unchanged. One investor from a UK-based angel fund, who preferred not to be named in this article, says that pre-seed deals are starting to be hit. Based on a survey of 60 business angels they said that angel investors are starting to ask for 20-25% decreases in valuations.
Which sectors will suffer the most?
While it seems that, generally speaking, later-stage deals are more likely to be affected by current market conditions, things do vary by sector.
All of the investors that Sifted spoke to for this piece agreed that consumer-facing businesses will be the hardest to finance, while B2B SaaS companies might also have tough times ahead.
Marcin Hejka is cofounder and general partner at OTB Ventures, a fund specialising in deeptech investments, with portfolio companies including BabbleLabs, Scalarr and Kevin.
👉 Read: What impact is the tech stock crash having on Europe's startups?
He tells Sifted that companies with a strong technology component tend to be a good bet during tough economic times.
"Difficult times are often the best times to make efficiency improving efforts on the enterprise side, which you cannot do in the 21st century without applying deeptech," he says. "No one is immune to macroeconomic trends. But actually the deeptech space, especially early deeptech, is probably the least impacted part of the venture capital market. I would even say that early-stage deeptech investing is actually anti-cyclical."
Hejka points to a recent follow-on investment that OTB made into payment infrastructure startup Kevin, which also featured heavyweight investors Accel, Eurazeo, Speedinvest and 20VC's Harry Stebbings.
"The valuation increased significantly from the previous round, the potential of the company is absolutely massive and from that perspective it was a very fair evaluation," he says.
What should founders do?
But not everyone is lucky enough to be in this position, and some founders say they'll be looking to bootstrap instead of take investor money with worse conditions or valuations. 
Some VCs say that startups should lean on the expertise of their investors to strengthen their business in the likely case of an economic downturn and make sure they'll be in a stronger position to raise when capital is available again. 
"Investors should support you in understanding your user feedback, listening carefully, iterating your product and launching a better version," says Laura González-Estéfani, founder and CEO of TheVentureCity.
Chong from Target Global also encourages founders to look at other financing options outside of equity.
"In the last few years there's been quite a lot of debt funds that have been raised. It might not be a bad idea to look at alternative sources like that, to just tack onto the equity to extend that runway," she says.
Go in with your eyes wide open that [equity] is an extremely expensive form of

capital
But Chong also cautions that, as the balance of power shifts more in favour of investors, founders need to be on the lookout for what VCs are putting into term sheets and understanding what they mean. 
"I think we will see a bit more downside protection, a bit more in liquidation preference than we have ever seen the last five, six years," she says.
A liquidation preference means that, if a company is liquidated, the investors get preferential access to the remaining assets that the company has, and Chong cautions founders to be extremely cautious of what they sign in a term sheet.
That would be a reversal from the trend established in the boom times when term sheets — the document that outlines the terms of the investment — became more founder-friendly. 
"If you can avoid raising in this environment, by extending your runway, I think it would be the most prudent thing to do. If not, go in with your eyes wide open that this (equity) is an extremely expensive form of capital."
Tim Smith is Sifted's Iberia correspondent. He tweets from @timmpsmith 
Ever had a bad boss at a startup?
In our latest community survey, we're looking into our readers' experiences of managers at startups. Take this quick survey and tell us about the good, the bad and the downright awful. You can fill it in completely anonymously, and we'll publish an article featuring your responses in the coming weeks.