£100m. That's at least how much Hopin founder Johnny Boufarhat has taken home in cash after selling some of his stake in the super-fast growing business. 
Transactions like this used to be rare and taboo in Europe. But investors and founders say they're becoming more common as European tech companies raise more money and stay private longer. 
VCs are also tapping early shareholders who want to sell all or a portion of their holdings before a company goes through a full exit, also known as a secondary transaction. One of those is London-based Sova VC, which today announced Europe's second-ever fund specifically for these secondaries. 
The new $50m fund is backed by anchor investor and asset manager Luna Wealth and a few family offices. The fund will write cheques of between $1.5m and $9.5m to founders, employees, angel investors or other early investors in companies at Series B and upwards in the UK and the Nordics. 
"I've seen situations where shareholders or early employees like CEOs want to partially exit — for the right reasons. A founder might want to buy a house or send their kids to a nice school. They need money," says Alex Chikunov, managing partner at Sova VC. 
Primary and secondary
While it's common practice in VC for investors to buy out full or partial stakes from existing shareholders, there are few funds created with this specific purpose. Europe's first was Balderton's $145m Liquidity I fund, announced in 2018. Balderton has since folded the liquidity strategy into its flagship growth fund to participate in both primary and secondary transactions at the later stages. 
Traditionally, some VCs were sceptical about these transactions. Their fear was that founders would walk away with some cash and lose motivation to work as hard or stay at the helm for so long. Now, VCs also see buying shares from earlier investors or employees as a great way to get ownership in later, competitive rounds. 
As opposed to 2018, when Balderton launched its liquidity fund, "the market fully understands the benefits of different secondary transactions," says Daniel Waterhouse, general partner at Balderton. "Alongside that, there has obviously been significant growth in investor appetite in EU tech companies." 
"Combined, this means that there is, more often than not, a secondary transaction alongside a primary fundraise and that the secondary is taken up by excess demand from investors. This is solving a lot of the issues around finding buyers of secondary," he adds. 
Balderton says that deals in the Liquidity fund include Darktrace, Truecaller and Flywire, which were "significantly advanced" — at Series D and E — at investment. Balderton has also invested at Series C, so long as the company "had a proven/scalable commercial model." 
Sova VC will be going even earlier — investing at Series B and above. 
What the founders say
Founders and startup employees are happy that secondaries are starting to be less taboo.  Why? Taking money off the table can help employees in tech see that their shares are actually worth something, especially if they've taken a pay cut coming from a corporate. 
Until recently in Europe, the only option for employees at startups looking to sell some of their shares before an exit was online marketplaces like EquityZen. 
Cofounder of German fintech Taxfix, Mathis Büchi, said that he struck a deal to do a secondary transaction with investors in 2020 on the condition that he could talk about it publicly. Over 40 current and former Taxfix employees traded in €3.8m worth of vested shares when the startup completed its oversubscribed $65m Series C, led by Index Ventures.
"We believe this is a very important message to send for us, but also for the ecosystem," he says. "My biggest challenge with shares — and I have given shares to every single employee we have — is that some people appreciate it and really get it. And others think, 'That's nice, but I'm never actually going to get money'." 
He says that since the transaction, many other founders have been in touch to ask more. But he cautions founders should be wary of investors hungry for more ownership, and make sure that any secondary deal is fair for all employees involved.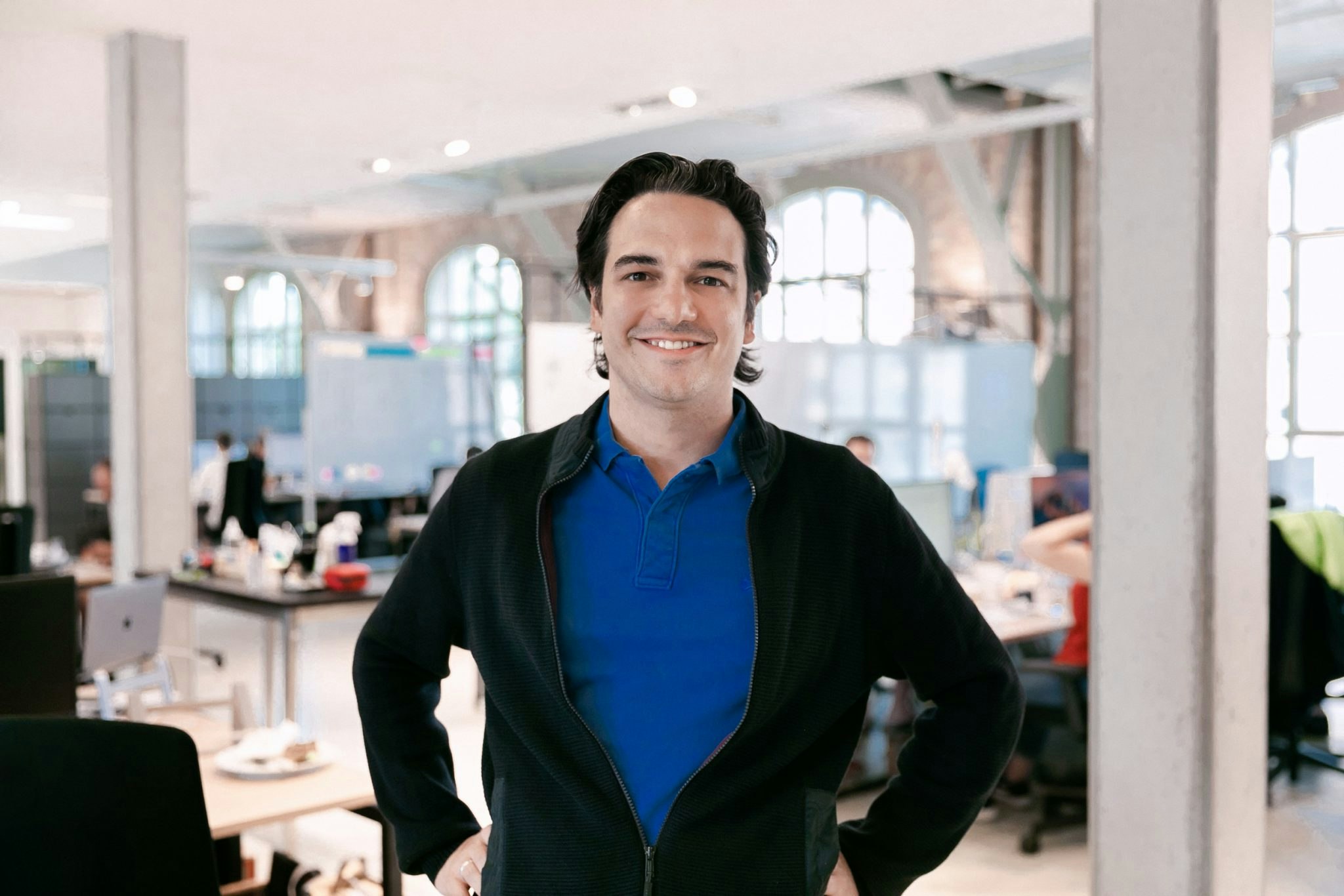 James Routledge, founder of startup Sanctus, says that getting some liquidity early is also important from a mental health standpoint, given that many founders and startup employees are working on low salaries. 
"There's an expectation that founders and early employees should sacrifice comfort in service of the mission and be 'in it for the long game'. But what about providing for their families? Or the impact of being underpaid on their mental health?" he wrote in Sifted last year. 
Space for many more
Some investors say it's also a good thing for founders to be able to take some money off the table given the recent dip in publicly-traded tech stocks. That will likely trickle down into private markets, making it harder to fundraise at such elevated valuations, and big exits might become more elusive for a time. 
And with Europe creating multiple new unicorns a week, there will likely be more demand from founders and employees for some liquidity. Sova VC's Chikunov thinks his fund will not be the last. 
"I think there is space for many more investors. In the US alone, the secondary transaction market is more than $10bn. It's good timing for institutional investors coming to the space."