In 2019, things were pretty sweet for luggage storage platform Bounce.
They were headquartered in San Francisco, close to the storied Silicon Valley and home to some of the world's top tech talent — and investors. Everything oozed that contagious, if slightly corny, "move fast and break things" startup mentality. 
Despite all that, Bounce packed its bags and moved to Europe — the motivation being to tap into markets like Italy, France and the UK. The company made the decision even before the pandemic sparked a San Fran exodus, beating some of their peers on the way out. 
Now, the majority of Bounce's 45 employees have relocated to Lisbon, some of whom had never visited the city before and didn't speak Portuguese.
So why did a home-grown US startup abandon the Valley for a city of half a million people and no Googles or Facebooks to its name? 
An 'up and coming' startup scene
The choice was as much to do with the reality of California as it was the promise of European markets. 
"There were a couple of issues with San Francisco — hiring there was a bit tough because talent often doesn't stay at one company very long. And as an early-stage startup, you can't compete (for talent) with big tech companies," says Cody Candee, Bounce's founder and CEO. 
Plus, he says, "some of the bigger companies have kind of skewed the work ethic there," with some employees feeling entitled to have free lunches and massages without having to work too hard.
Candee and a few of his team members ended up setting up shop in Lisbon in September 2020, a month or two before Europe and the US plunged back into lockdown. Lisbon, known for hosting the popular tech conference Web Summit and spawning unicorns such as HR tech platform Remote and financial crime detection platform Feedzai, "really felt like the most up and coming (startup) city in Europe," says Candee. 
"It's an important market for Bounce as there's loads of travel and tourism here," he adds. "We thought we could ride the wave and become a standout company here much more than we could in a place like San Francisco or London."
It didn't take a lot of convincing the team either — the weather is lovely year round, the vibe in Lisbon is relaxed when you want it to be (at some companies, two-hour lunches are a big deal) and there are direct flights from Lisbon to San Francisco, Chicago and New York. 
Tapping into the "top 5% of talent" is also easier in Lisbon than it is in San Francisco — or even larger European hubs like London, Berlin or Paris where there is greater competition from major companies, adds Candee. 
His plan is to hire almost exclusively in Lisbon, where he says there is a lot of great engineering and design talent at an affordable price, and have the majority, if not all, of the team based there. But he realises this approach may become limiting at a later stage in the company's journey.
When it comes to recruiting senior leaders — Bounce is currently hiring for a product manager, for instance —  experienced talent that have worked for a Series A or Series B company and have managed a sizeable team can be hard to find in Lisbon. In San Francisco, on the other hand, this type of talent is aplenty. 
But there are other benefits to being part of a smaller, tight-knit ecosystem: it's easy to meet a couple of "super connectors", as Candee calls them. "Pretty soon you can feel like you're connected to everyone," he says.  
Given that Lisbon's workforce is as much involved in tech as in other careers such as art, design and hospitality — Bounce's office in the São Bento neighbourhood is surrounded by quaint vintage shops, galleries and cafes — it's also easy to get out of the startup bubble and meet with creative people who have a different mentality of "where work should fit into your life," Candee says. 
But while it's nice that some people in Lisbon — especially digital nomads who came to the city for the lifestyle — like to take a long relaxing weekend, clocking out early on a Friday, and then roll into the office on Monday morning, Candee likes that there is still hustle culture in Lisbon's startup scene: "if folks want a sort of grind, they can do that at Bounce."
The challenges
The move was not without its challenges. 
While the Portuguese government has implemented measures to attract foreign companies, such as the Startup Visa programme — which offers successful applicants a two year residency permit — and a reduction on tax rates for overseas residents and investors, setting up a company in Portugal is still tricky. 
For one thing, getting hold of visas for employees who want to relocate from outside the European Union is still a struggle.
The Startup Visa, for instance, which is designed to fast track immigration for foreign startups, "didn't work at all", according to Candee.
They promised a 40-day turnaround time. It's been over two years and we still haven't heard

back
"They promised a 40-day turnaround time. It's been over two years and we still haven't heard back," he says. 
Then there was business incorporation. While it is possible to open an entity in a day or two, Candee says it took weeks of "painful back and forth" to finalise the process, and even to open a bank account. (Anecdotally, problems with opening bank accounts as a foreign company persist in startup hubs like Berlin too.)
"There's definitely a lot more work for the Portuguese government to do to clear the path so folks can get started more easily. There are a lot of initiatives going, so I have hope," he says.
There may be more challenges for Portugal ahead as it looks to become a startup nation — beyond just cutting red tape. An increasing number of entrepreneurs moving to Lisbon from elsewhere may, however, not be welcome news to local residents, who worry that the city is already becoming unliveable, with a crowded housing market, rising prices and an overflow of tourists. 
No to hiring and firing
There are some aspects to Portuguese employment law that Candee found quite surprising after coming from the US.
For example, it's harder to fire people in Portugal than it is in the US, and there are greater protections for employees when it comes to dismissal. 
US companies have been known to be brutal when it comes to axing employees. As the country, generally speaking, does not enforce a specific notice period, companies have been known to give workers just days, if not hours, to pack up and leave.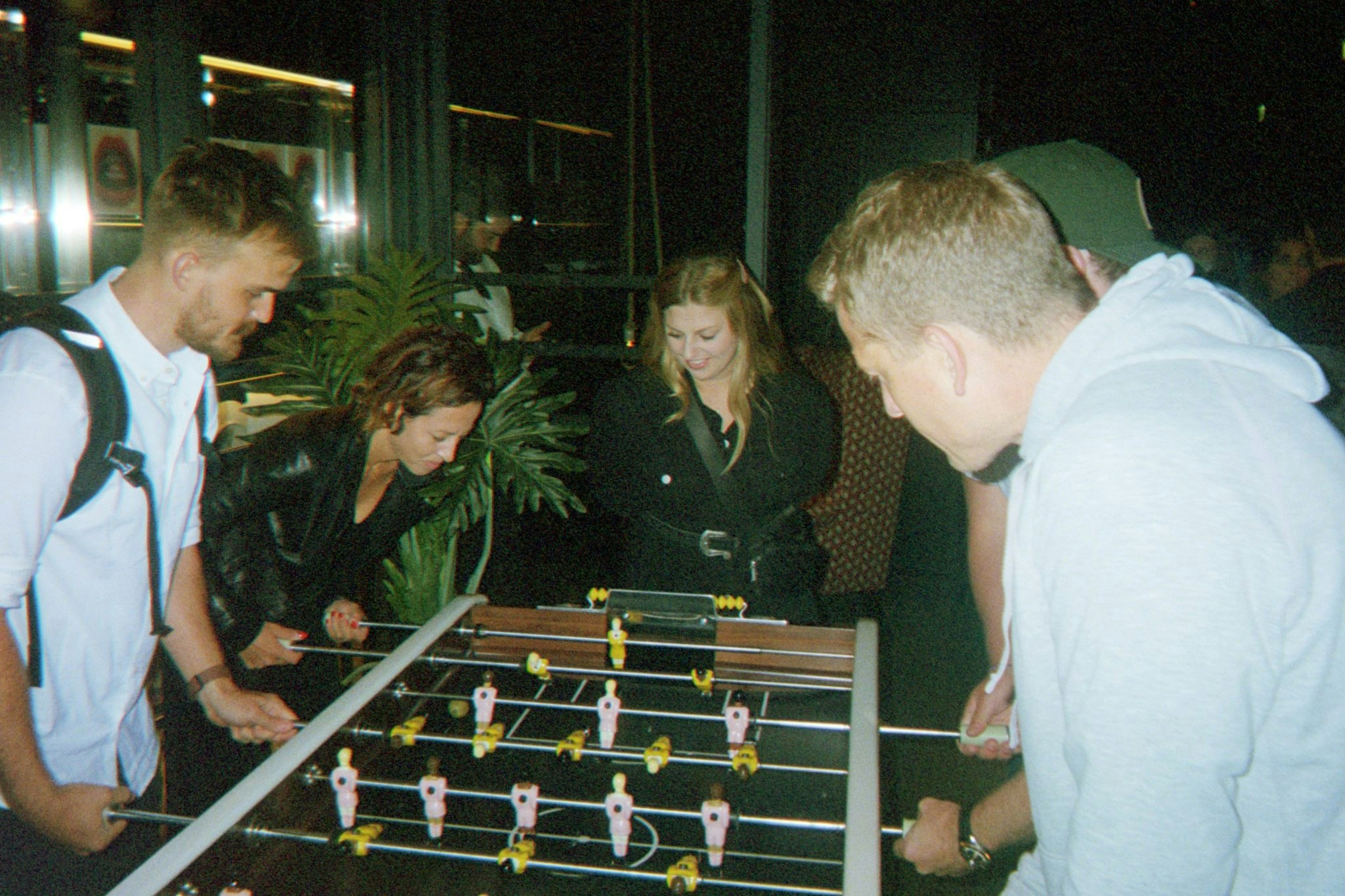 In Lisbon, the labour market is much less fluid and you need a pretty good reason to fire anyone. This makes it even more critical for Bounce to hire brilliant people from the get go.
Candee says that fact might have scared him away if it weren't for the great talent in Lisbon.
"I definitely am more cautious about who we bring on here than I am about who we would bring on in a place like the US that has, you know, looser rules."
When it comes to work culture, Bounce is relaxed when it comes to the way employees choose to work and it doesn't enforce office days. 
Not all staff are based in Lisbon — there are a few employees in the US and elsewhere in Europe who hope to move to Lisbon soon, and the company's support team is based in the Philippines.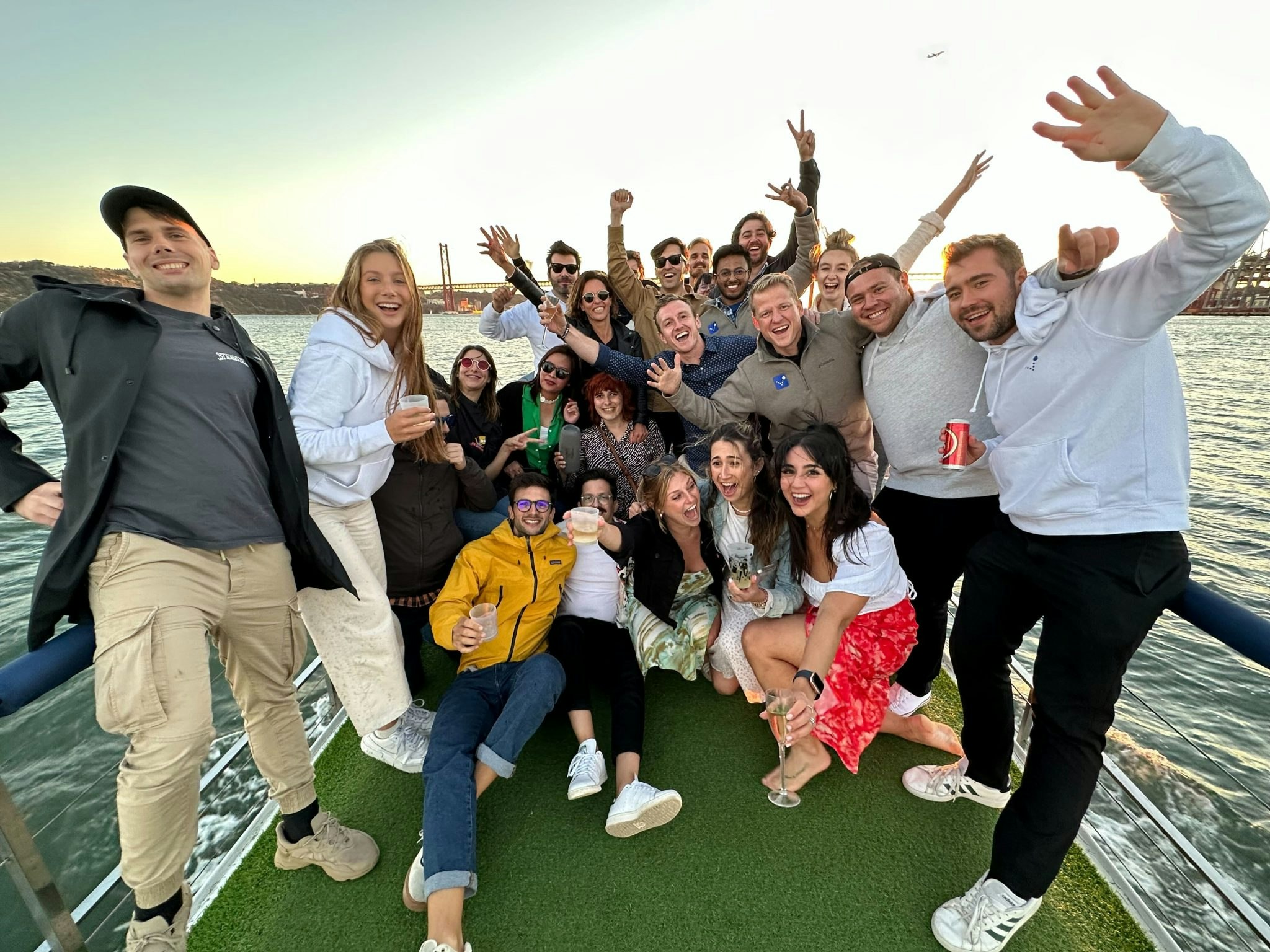 But it likes to get the whole team together on a quarterly basis for activities. So far, the team has done a boat ride along the river and paintballing in a forest outside of Lisbon on company offsites.
"There's also so many amazing dinner spots, where you can have a Michelin-star meal for €40 per person," says Candee. 
Bounce is doing the opposite of what many companies are doing right now: instead of building a global remote workforce to handpick the best talent from everywhere, it wants to build a team and a culture in the heart of Lisbon. 
Whether this will work as the company grows is yet to be seen, but for Candee, that's a problem for another day. 
Miriam Partington is Sifted's DACH correspondent. She also covers future of work, coauthors Sifted's Startup Life newsletter and tweets from @mparts_
This article was updated on the 7th November at 11:18.