If you're a startup, brand awareness is very important — and good merch can turn anyone into a walking ambassador. 
Research from the Advertising Speciality Institute (ASI) found that 85% of customers remember the advertiser that gave them branded apparel. But, there's a fine line between a well designed and useful item customers show off to their friends and something that will end up in landfill. 
"Branded merch is a great tool to establish brand identity and increase sales," says Toms Udris, head of customer success at print-on-demand and dropshipping platform Printify. "As long as a brand is creative and chooses the right products to deliver its message to the audiences." 
Given the world produces about 300m tonnes of plastic a year — nearly the equivalent of the weight of the entire human population — how can startups make swag that's good for their business and keeps harm to the planet at a minimum?
Think outside the box
For Udris, merch is a better way to reach customers than traditional advertising, like TV ads and billboards, as it can create "maximum exposure that can last for years". ASI found that the average household in the US owns 30 promotional items. 
However, it isn't as easy as sticking a logo on a ballpoint pen. The General Association of the Advertising Materials Industry found most recipients of merch were willing to recommend the company, but only if the products are high quality — for potential customers, bad quality directly correlates with a poor business. 
Businesses need to come up with creative ways to promote their products or

services
Udris recommends limiting your merch to items that will actually be useful. He suggests working with companies like Printify that can ensure high standards, while you focus on creating a design that will stand out from the crowd.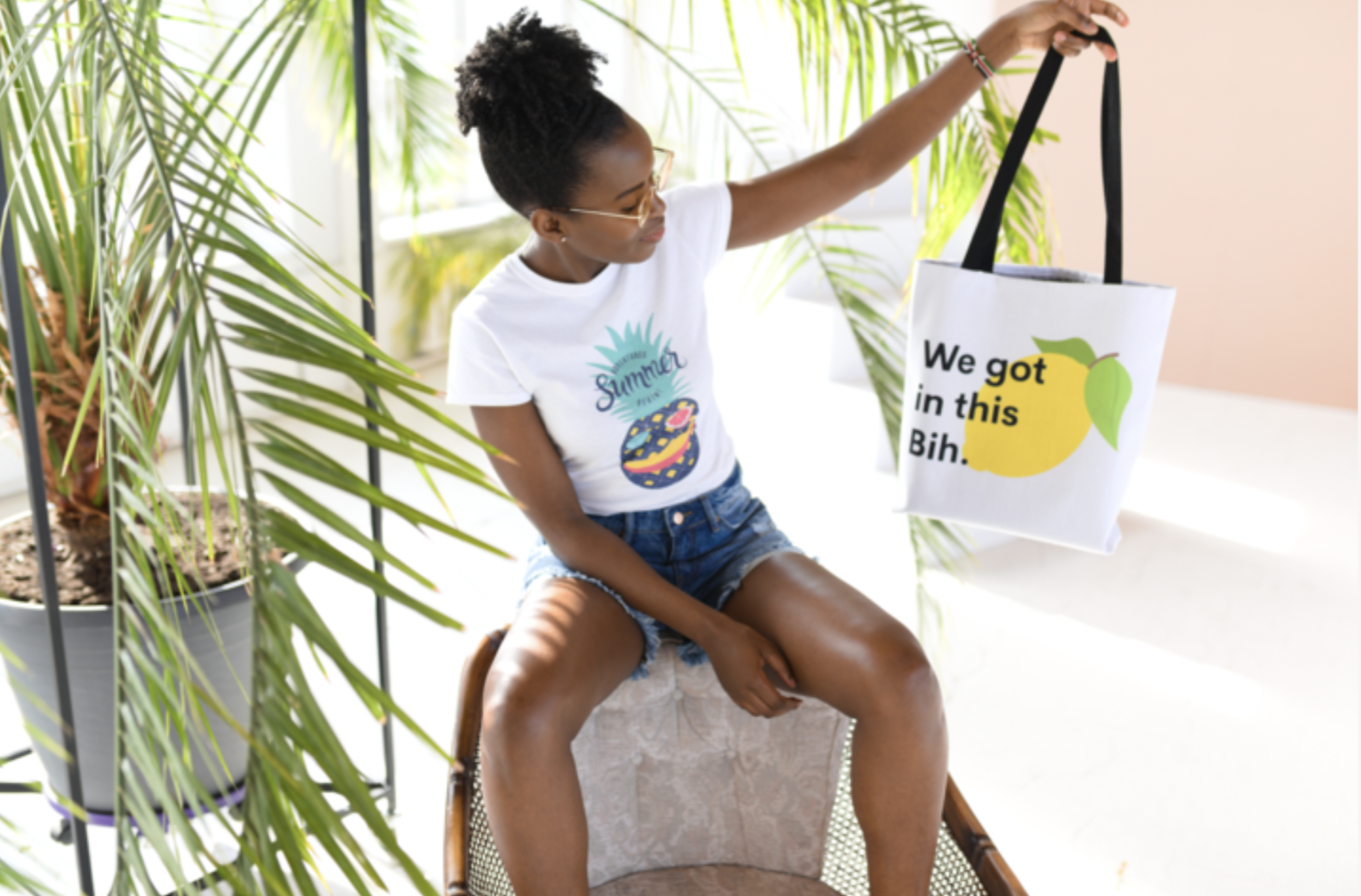 Choose quality over quantity
The best promotional products are functional, like water bottles, power banks, bags and journals. 
But there is such a thing as too much of a good thing. We've all been to conferences and walked away with more pens, totes and t-shirts than we could ever possibly use. And therein lies the issue — we probably won't ever use them.
"Businesses need to come up with more creative ways to promote their products or services," Udris says, mentioning that Printify's products include more unique customisable items like Bluetooth speakers, poker cards and can cooler sleeves.
The more unique the product, the more likely you'll use it — and less likely it'll end up lost in a cupboard in a sea of mugs with other startup logos on them.
Creating a social impact 
In addition to high quality, Udris says consumers are increasingly demanding products that are meaningful and reflect their personal values and beliefs. 
According to a study from Accenture Strategy, two-thirds of consumers prefer to buy goods and services from companies that stand for a shared purpose.
"More and more consumers want companies to take a stand on social, cultural, environmental and political issues close to their hearts," he says. "There are many ways to create products with added value that raise awareness or raise money to support worthy causes."  
There are many ways to create products with added value that raise awareness or raise money to support worthy

causes
For example, Udris says some of Printify's creators give 25% of their profits to organisations supporting mental health, as well as businesses that donate to animal shelters, "saving animals in need with every shirt, hoodie, bracelet or dog accessory purchase". This shows their customers that they not only stand for shared values, but they're putting their money where their mouth is.
Use sustainable materials 
One purpose that consumers and companies are rallying behind is sustainability, says Udris. In the UK, for example, 43.9m tonnes of commercial and industrial waste was created in 2018 alone.
"Ecommerce has grown rapidly in recent years, especially during the pandemic, and by doing so this has had an unprecedented environmental impact," he says. "There's no doubt that companies need to find more sustainable solutions for their products and services." 
Udris says choosing quality over quantity is a good start, but startups can go a step further and make merch with sustainable materials. At Printify, Udris says, most of its partners use 100% biodegradable water-based inks and toxin-free packaging. 
"Even such small steps as choosing eco-friendly packaging, ethically sourced, recycled materials or water-based ink can really make a difference to the environment and future generations," he says."We strive to reduce the footprint of our company, our partners and our customers. Finding alternative solutions for running a sustainable business has become a much higher priority for us than ever."
Look for better business models 
Another way to reduce waste is to think about production, says Udris, as mass manufacturing remains ineffective and no one wants a stack of 15,000 tote bags waiting in their warehouse. 
"Mass manufacturing has been around for hundreds of years, but it's ineffective since you can't fully predict how much you will sell," he says. "You almost always end up with unsold inventory that damages your profitability and creates environmental waste. Or the opposite — producing less than customers want to buy, not utilising the full potential."
Mass manufacturing has been around for hundreds of years, but it's ineffective since you can't fully predict how much you will

sell
Instead, Udris suggests looking at on-demand production. He says printing on demand is the future of more sustainable manufacturing, as it can eliminate excess stock and reduce environmental waste. For startups looking to create branded merch, this means asking what people in their community want, and if they want it — rather than just blindly sending out thousands of t-shirts.
"Our long-term vision is to transform ecommerce to on-demand production," he says. "We want to enable manufacturers around the world to start doing on-demand manufacturing and provide them with the best solution to meet their ecommerce customer needs." 
Start your own sustainable ecommerce business independently with no risk and upfront investment selecting from over 450 customizable top quality products on global print-on-demand platform printify.com.