Every week in our Startup Life newsletter, we speak to European startup operators about how they do their jobs — and they share their practical tips on how to face the challenges that every startup encounters.
Over the past year, we've covered topics like how to step down as CEO if you're not the founder, how to get your startup acquired (and why aiming for a billion-dollar exit is a distraction), how to create the perfect homepage and the cheery topic of how to extend your runway in the face of a downturn.
To round up the year, we've selected the ultimate bits of wisdom shared by operators in Startup Life in 2022. 
Thank you to everyone who has read, shared or contributed to the newsletter over the last two years. If you're not yet a subscriber of our Startup Life newsletter, sign up now for a dose of weekly wisdom. 
Understand where you're spending money. If you haven't got a deep analysis on your numbers, do that right now. Then, as a management team, come up with a strategy of where you can cut costs if growth slows. Although everyone thinks this means firing everyone, don't reduce staff numbers unless you genuinely have overinvested in a particular area. Drastic cost cutting like that makes it difficult to rebuild the company — you also create a fearful environment and lose trust.
The first things to look at are discretionary spending and where you've got potential pockets of overinvestment. Look at SaaS costs — there are lots of different tools that somehow end up being in an organisation that don't necessarily get used much.
Push your suppliers for savings. This is going to become much more commonplace like it was in 2007-08. Renegotiate yourself out of original deals — everybody's going to be in the same boat and they're going to want to keep your business.
If you were about to recruit, ask yourself if you have enough cash available to run this business long term. Slower growth for the next two years will mean you will be around in two years' time and able to recruit more.
On the flipside, being able to make sure you can collect cash from people is key — customers will be trying not to pay to manage their own working capital. You want to make sure you know money is hitting your bank account on this date every month to manage your own cashflow.
Catherine Birkett, chief financial officer of payments platform GoCardless.
Often in startups, budgets are given to individual departments or projects. For example, if you're expanding to Spain, the Spain team will have its own runway; when cash runs out, the company can exit the country.
If you want to be profitable — instead of just focusing on growth numbers — change your strategy to view it as one central budget. Each moving part should support the other. Back to the Spain example: if there's a cost of living crisis and no one has extra cash to spend, slow your marketing activity to a minimum — save money without having to shut it all down.
Centralising the budget also creates better visibility for the CFO so they know when to speed up different functions again.
Heřman Kopkáně, CFO of the Czech Republic's first startup unicorn, Rohlik Group.

In a startup's early days, you won't have big corporate logos on your website to prove you're worth working with. So to create validation you want your first clients to be smaller clients who love your product — create case studies out of those relationships. Make a case study a part of your initial agreement with a client: explain how case studies will be shared in pitches with future clients,  agree what data you will be able to collect and share, and get them to agree in principle to writing a recommendation if they're happy with the work. 
We started really small with the type of client who is willing to take a risk to improve their own product offering — they tend to be loyal fans who will spend time integrating, providing feedback and are forgiving when things don't go as planned. Get on a call with each of these smaller clients and ask, "What kind of features would you need?", "What is missing?" and "What kind of bugs are you seeing?" Iron out your problems with smaller companies before approaching bigger ones that won't have the patience to work with a growing company. 
Wilfrid Obeng, cofounder of AudioMob, a platform that creates in-game audio ads for brands.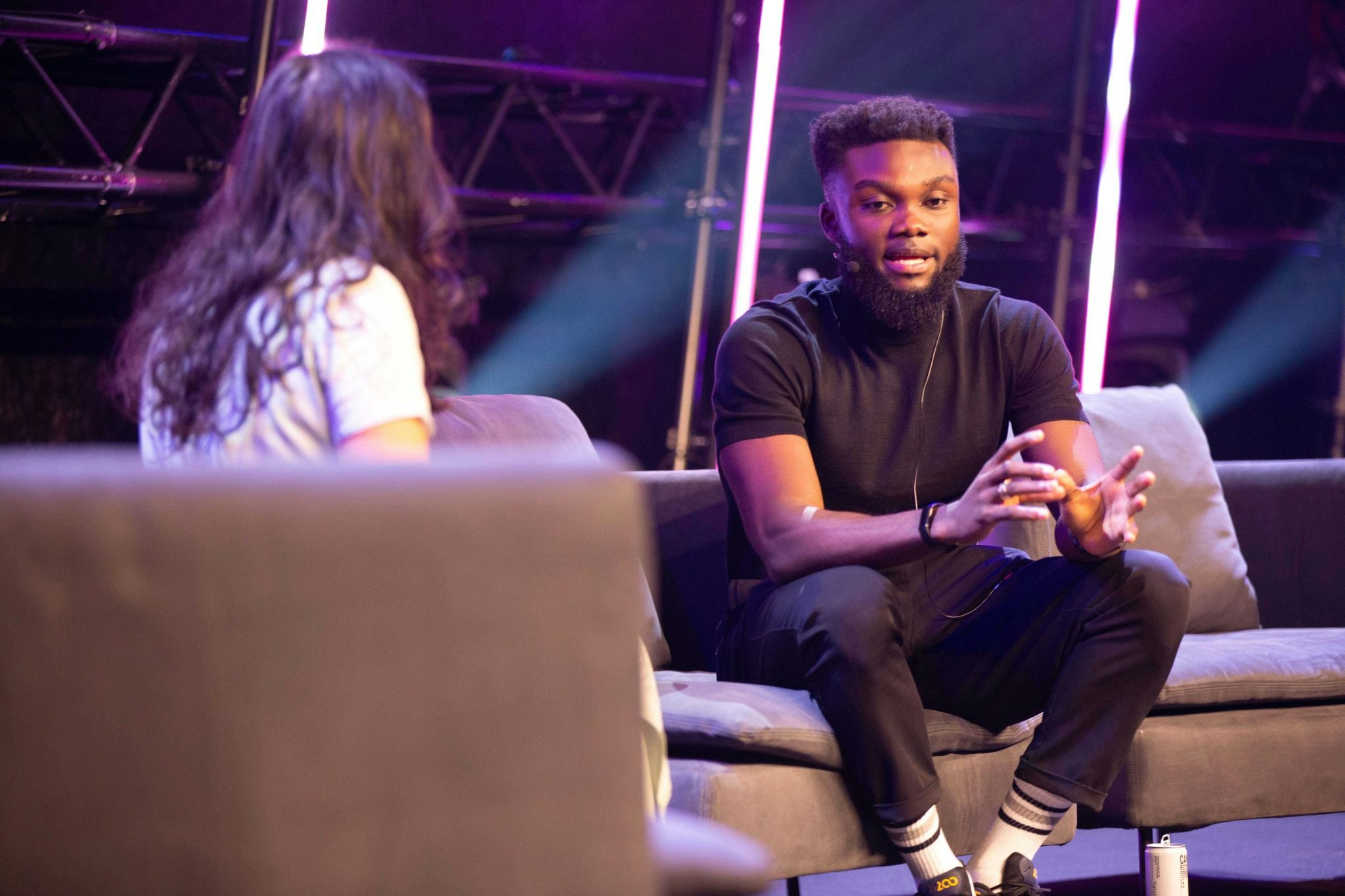 If the conversation of buying your company comes up with a potential partner, you want to have a rough idea of what you and the company would want from the deal. Firstly, find out how much your company is worth. Speak to a merger and acquisition (M&A) bank — you'll be able to see how it values companies in your industry. This is the beginning of an acquisition process, so it's good practice for later down the line.
When you understand how company valuations work, you can optimise your startup's strategy for building things that drive value for potential buyers.
People get obsessed with wanting a billion-dollar exit but most people won't get that — nor will it just land in their lap. A significant exit can dramatically change your life — it's not just about becoming wealthy but the options it gives you around your lifestyle, the people you can hire, the investors you get to choose and the work you want to do.
Timothy Armoo, founder of Fanbytes, an influencer business that he sold to global digital marketing agency Brainlabs.

Investors own a part of your company so they need to be kept in the loop. Sending regular updates — once a month is standard — builds trust, provides a regular communication channel to ask for support and stops them panicking about whether things are going to plan. Putting together an update should take an hour or two of the CEO's time. Provide a similar structure each month so it's easy for investors to track your startup's progress. Our template looks like this:
We need your help. In this section, we ask clearly and concisely for what we need.
Traction. How many new clients have we signed up? What does our funnel look like?
Monetisation. How are we making money? Any new forms of income?
Go to market. How's our strategy going? Anything new?
Product. Any updates, new features, things we're testing or getting rid of.
Cash in the bank. 
Bad news.
Good news.
Once again, we need your help… This section goes after the email signature as a little prompt to investors on previous requests.
Identify investors who can help you with specific challenges you're facing. Send them a more personalised and in-depth email — it's harder to ignore a personalised one-to-one email than a group update. For example, one of Lago's client segments is fintechs. One of our angel investors sits on the board of more than 20 fintechs. We regularly tell him how we're evolving — he knows exactly how he can help at any given point.
Anh-Tho Chuong Degroote, founder and CEO of open source billing platform Lago.
When you start a business, the founders will normally own all of it, and divide equity equally between themselves. But how founders contribute to a company can change over time — some may leave, someone new may become CEO and other founders may move into advisory roles. At this point, you should not have equal ownership. The equity everyone owns should match the contribution a person is making.
Make sure you set vesting periods from the beginning — this is the amount of time someone must work with a company until they own their full amount of allocated shares. If someone stops working with the company before all their equity has "vested", they are not entitled to the full amount.
Andy Davis, founder at 10×10 Capital, a firm for Black founders.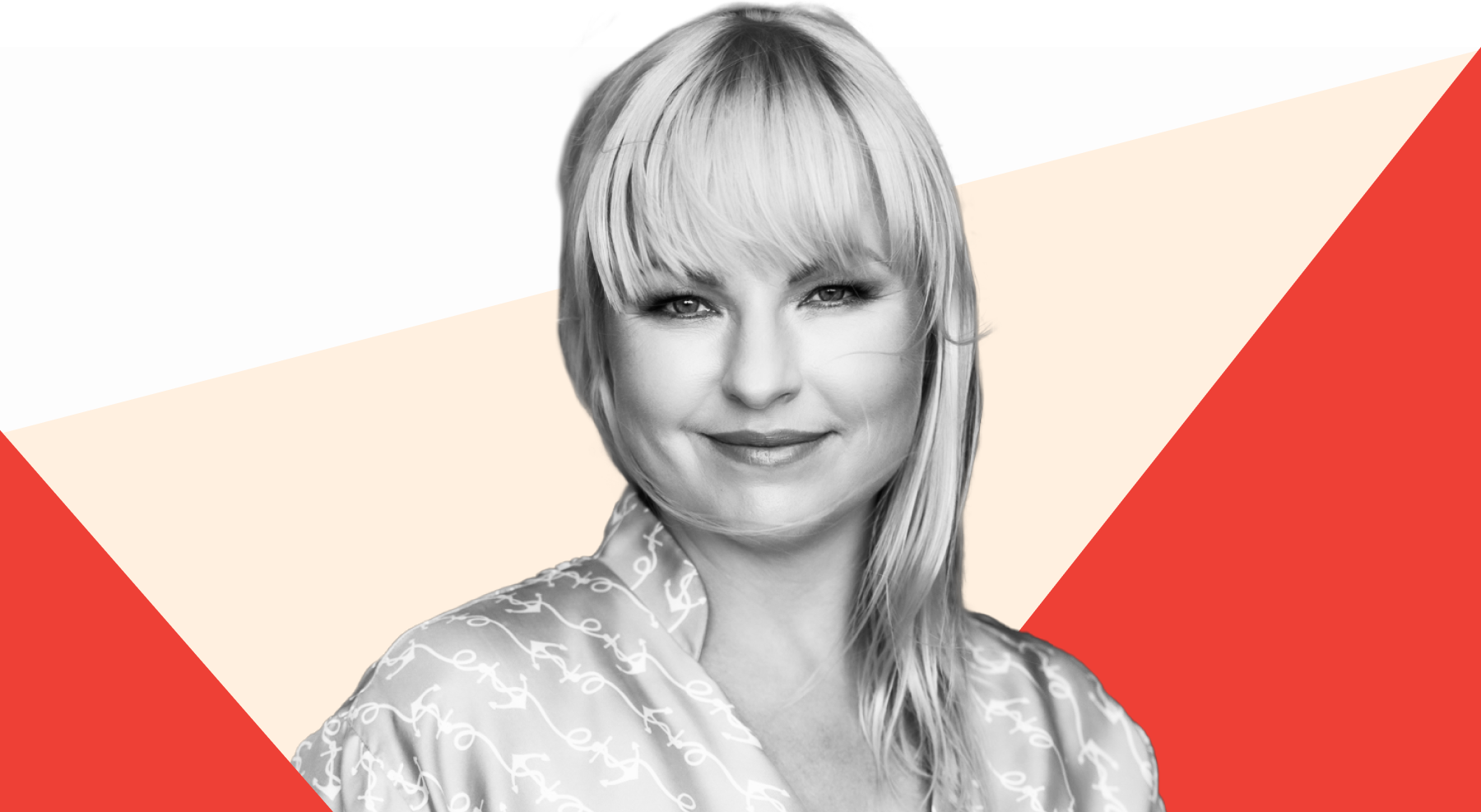 The key is to find angel investors who believe wholeheartedly in your business and seek to support, rather than undermine you.  If an angel tries to make demands regarding management, company decisions or use of the funds in early discussions, this is a red flag. If you are already not aligned on these crucial aspects of the business, it doesn't bode well for the future.
One of the biggest warning signs is when an angel does not understand equity. Some, who are perhaps less experienced, ask for an enormous percentage of equity at the beginning which can make it impossible for you to raise money at a later stage. If you give too much equity away at the beginning, you have to give more and more of your own equity away in order to leave VCs with a meaningful portion. Otherwise, they won't invest.
Karoli Hindriks, cofounder and CEO of immigration and relocation platform Jobbatical
Look at what you are trying to achieve and then identify who has already done it. For example, if you're looking for an early marketeer, you may be looking for someone who has scaled a company from zero to 1,000 users. At Lightyear, we look at teams building within our industry or closely related, and then figure out who the superstar is within that team or who will be a superstar in the near future. To find them, look for the people in the team who show passion for the project or niche they're working on — maybe they're publicly writing or talking about it, and contributing to projects outside of work. You want people who will find the challenge exciting.
You also want numbers — what quantifiable success do they have from previous roles? Did they increase customer satisfaction or user numbers? Often, in the early stages of a company, a superstar wears many hats to solve problems across the company, not only in their domain. Finally, look for people who can energise those around them.
Martin Sokk, founder of investment platform Lightyear

Act decently and show respect no matter how bad a person or a team's performance was. Firing 1,000 people over Zoom at the same time is a no-go. Start with a 1:1 to explain the decision that has been made. Take into consideration cultural differences — how feedback is expected to be given (and received) varies across Europe. 
Then outline what it means — severance package, whether they are expected back in the office or not, rights they have and support you're willing to provide as they move forward.
Allow the person being let go to react, to challenge you, to express their emotions and to ask questions. Managers need to get more comfortable with having uncomfortable discussions. If your company can, either hire a coach or get the people team to train managers on how to navigate these conversations. Often, a person being fired will freeze and won't say anything in that meeting. If it is appropriate, offer them a follow-up conversation once they've had time to process the news. Finally, discuss how you will communicate the news to the team. 
Yssine Matola, VP of people at Semble (formerly Heydoc), a management software for the medical world
You can't just hire superstars and expect them to get on with it. You need to develop them so they remain top of their game and work in a way that matches the company's needs. Training and upskilling helps with retention but people always leave. It's not a waste of time to have trained them for three reasons: 
If every company trained developers well, then the entire industry would benefit as they moved around. 
Your company benefited from it while they were there.
They would have left quicker if you didn't have it in place. 
Don't get a leaver to pay for their learning. In rare cases where someone has asked to do something outside of the standard programme — say, go to a conference in Australia for two weeks — implementing some kind of clawback could be an option. The clawback could state an X period of employment is expected or the employee will have to pay something back.
Tomas Vocetka, CTO of travel comparison booking app Omio
There are many reasons a CEO might want to step down. Some CEOs like the early stages of building a business but not what comes next. Others find the company has outgrown their skill set, and realise the ship would be better steered by someone new.
As the outgoing CEO, be involved in hiring the next CEO. You've been building the business and you know best what it needs to take it to the next stage. Be informative — but not prescriptive. Don't try to steer the new CEO in a specific direction. Give them room to sit and observe and work things out for themselves: how are people talking to each other? How does the CEO talk to people? How do staff feel approaching the CEO? Is it a relaxed culture where people knock on the door and come in, or is it a more formal environment?
New CEOs should be thinking about how their personal management style can be put in place — and how the organisation can fit around that, because at the end of the day, it's the CEO that sets the company's culture. Outgoing CEOs should also give a warts-and-all picture of the business and be honest about any problems the company has, so the incoming CEO knows what they're in for.
Monique Hoell stepped down as CEO of D2C cosmetics brand HelloBody when its holding company, Invincible Brands, was acquired by consumer goods giant Henkel
When you launch a new feature, you have the opportunity to charge for it or raise prices; current customers get a feeling of value add and it helps new customers find another reason to start using your product.
Think beyond your core offering. A good example of this is Instagram: it had the market covered when it came to photos, but added video to attract a new audience. You want to be thinking about adjacent problems to your core offering that you can solve. Think about how big a new audience it can bring in, whether it adds to the product's financial sustainability, and the time it would take the team to build and maintain it. This is also a good way of testing a pivot — release it as a feature and if it's a hit, turn it into the core offering.
Yatin Vadhia, former product director at Checkout.com and now head of product at telecom EE
You know the impact you want to have — now you want to turn it into something tangible and measurable that allows you to hold the company accountable — and enables you to show the world you're actually doing what you're saying and it's not just a nice tagline or marketing tactic. Look at the existing data points you have that are relevant to the mission statement: what are you already tracking? It could be engagement numbers, diversity, carbon offsetting, etc. Then get planning. 
Create a short-term plan — how can the data points you have today be used as an initial benchmark? For example, if your mission is to "make education accessible to all", then you may have data points around how many people use your platform, their different nationalities and the gender breakdown. Is it reflective of "all"?  Start small. If there are gaps in your quantitative data initially, you can use qualitative data by doing interviews, surveys and case studies. 
Also create a longer term plan to measure more accurately — what do you need to do to get there? Do you need to build more stuff? Use different tools? 
Importantly, start measuring as early as possible — you don't want to reverse engineer things or bolt stuff on later down the line. Also, set the cadence of reporting early to manage the expectations of the team, investors and your audience.
Kim Lomba, former design director of edtech platform Perlego and current product designer at Keel
Instead of having the HR team produce a blanket policy on how menopausal employees should be supported, listen to those actually going through the process about what their key challenges are, and what they think would be most helpful to them. If you create opportunities for conversation on menopause — even if it's just between team members going through menopause and their line managers — you'll learn more about the appropriate steps to take, educate management and help bring the topic out of the shadows.
If you do eventually create policies, make sure you get feedback from employees — via online polls, questionnaires or small focus groups. The more feedback loops you can create in the workplace, the better as it'll help employees feel seen, cared for and able to disclose their difficulties.
Rebekah Brown, founder of menopause supplements startup MPowder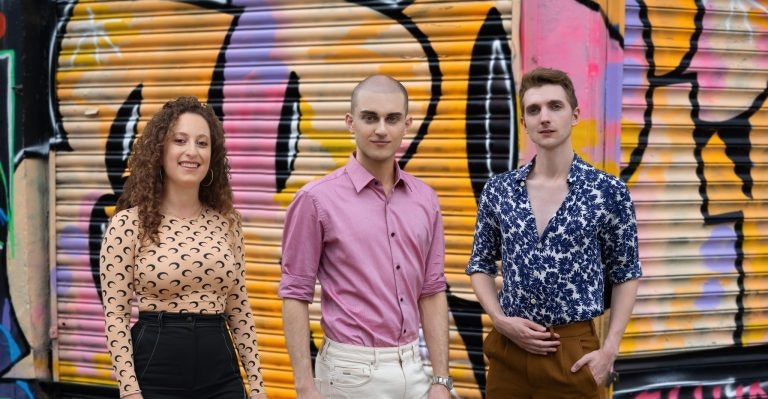 If new employees identify as non-binary before joining your team, chances are they will have some concerns. Common ones include: how do I come out to my team in terms of my gender and what pronouns I use? Do I correct my colleagues when they misgender me? Is it ok for me to speak up in meetings that involve people external to the company and correct them? 
Creating a space safe for non-binary people means really understanding what matters to that specific individual — what might be important for one non-binary person may not apply to another person. As a manager, have a one-to-one chat with your new employee before they join and ask how you can best support them. Ask them whether they'd like to introduce themselves to the team — some individuals are happy to share information and educate people, as it's a wonderful feeling to know others are open to learn — or whether they would like you to introduce them before they meet everyone. 
Most importantly, make it clear that your door is always for them to discuss their needs or concerns.
Christopher El Badaoui and Araxie Boyadjian are the cofounders of LVNDR, a healthtech platform developing inclusive sexual health solutions for the LGBTQ+ community
Sometimes, job descriptions can exclude disabled candidates without even meaning to because they focus too much on how a task has to be done rather than what has to be done. For example, by writing "must be able to touch type" on a job description, you might put off some disabled candidates from applying. Instead, you could write "must produce accurate reports using a word processing package". In other words, there's flexibility in how they can complete that task.
You also want to make job ads accessible. It's a good idea to include an inclusivity statement on your job ads saying that you are committed to including disabled candidates and are willing to make adjustments for them throughout the recruitment process. But there are more subtle ways to be accessible too. Offer job advertisements in various formats. For example, if a candidate has a visual impairment, they might need a large print version or an audio version. Above all, include an email address and/or a phone number on the job description. This will allow an applicant to safely disclose their disability, inquire about the recruitment process and ask for adjustments to be made for them.
Parma Sira is a small business disability adviser at Smarter London SMEs