European startups have begun offering up a whole lot of freebies over recent weeks. There are free teleconsultation tools for doctors adapting to working from home, free food deliveries for healthcare workers, free online learning tools for parents and students separated from their classrooms, and free remote working tools for companies banished from their offices. 
There are so many it's hard to keep track of them all.
So we've started a list, ordered by sector. We'll keep updating this so you can stay on top of all the latest initiatives to celebrate — and offers to take advantage of!
Let us know what we've missed.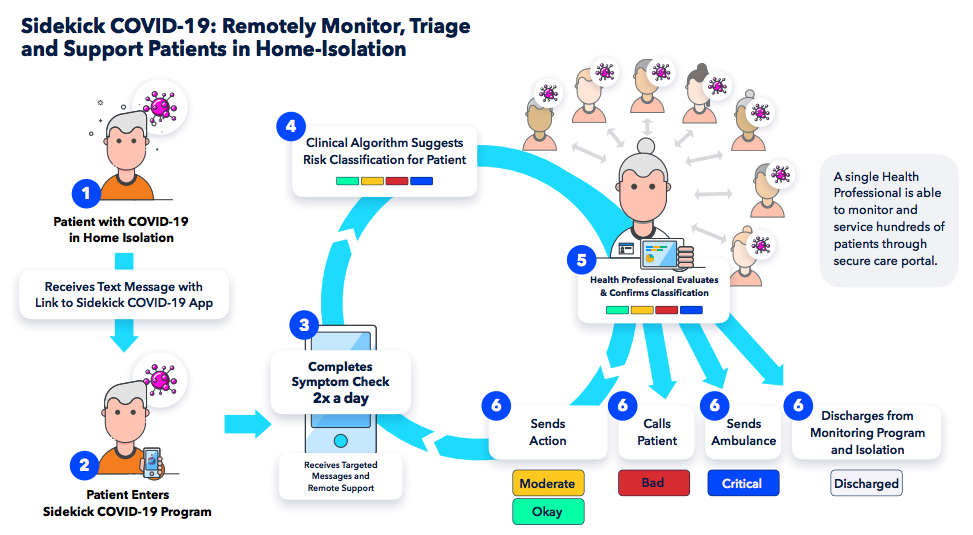 Healthtech
Sidekick Health, an Icelandic digital therapeutics startup, has built a Covid-19 tracker app for the national health system.
Velmio, an Estonian digital health startup, has built a Covid-19 tracker app and plans to share the data with researchers. 
Covidografia is an app developed by #tech4covid, a volunteer project by the Portuguese tech community, to monitor symptoms of Covid-19 and collect useful data for the health authorities. 
Babylon Health, the British digital health unicorn, has designed a symptom-tracking app for Covid-19.
Kry, the Swedish digital healthcare company, has launched a free web-based platform for healthcare professionals across Europe to use to keep in touch with their patients.
Doctolib, the doctor appointment booking platform, has made its relatively new teleconsultation platform freely available to all doctors in France.
Doctor Care Anywhere, a digital healthcare company, is offering a free training programme for GPs in the UK to help them conduct effective and safe video consultations.
Patchwork, a temporary staffing platform for hospitals in the UK, has made its system free for all NHS Trusts for the next four months.
Natural Cycles, the Swedish birth control app, has released a new feature to enable users to track symptoms if they suspect they may have Covid-19.
Ava, another fertility tracking app, says its wearable bracelet can help track early symptoms of coronavirus — and is calling out for researchers and scientists who might want access to this data. 
UiPath, the Romanian robotic processing automation company, has put software robots to work inputting data in a hospital in Ireland to save nurses hours each day on administrative tasks. 
Peltarion, the Swedish artificial intelligence company, has offered to help any virologists, epidemiologists or medical researchers working on something related to Covid-19 to turn their idea into reality. 
OnCare, a care management software startup in the UK, has made its platform free for care workers and agencies. 
Liki24, a Ukrainian online pharmacy startup, has launched free deliveries of medicines during quarantine.
Scandit, the Zurich-based computer vision company, has developed an app to assist with field testing and data capture of results for Covid-19.
Memo Therapeutics, a Swiss antibody discovery platform, plans to use its technology to analyse Covid-19 antibodies — and is calling on people who have overcome the virus to donate their blood for research.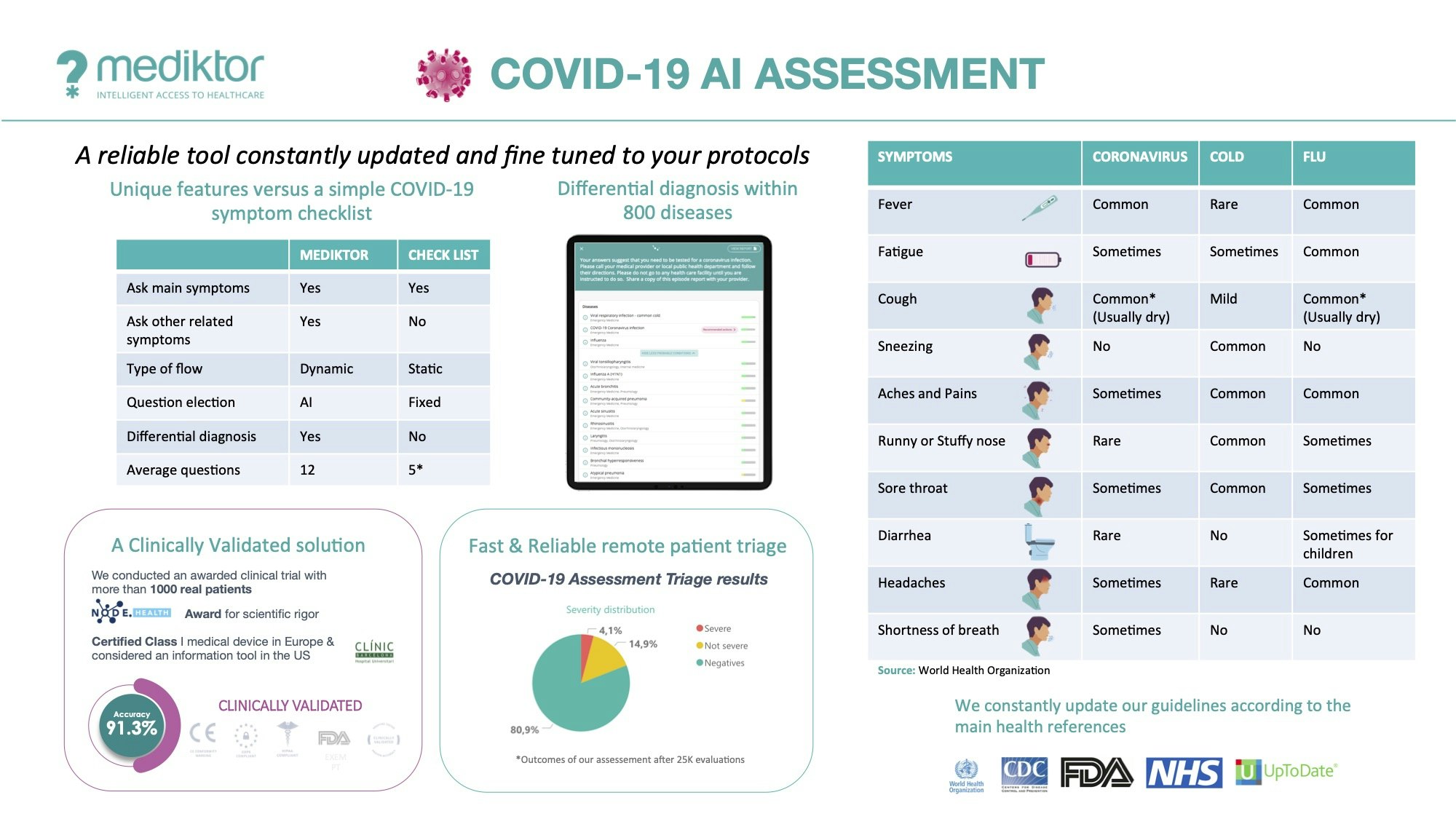 Mediktor, a Spanish digital health solutions platform has created a Covid-19 Symptom Assessment tool. The tech allows individuals to check not only for Covid-19 symptoms, but for other diseases as well thereby differentiating Covid-19 from other diseases, and helping people to understand how to respond to it in the best way.
Adent Health, a Copenhagen-based dental care app has fast-tracked the development of its 'digital dental consultation platform'. Dental professionals will be able to use the consultation platform for free to remotely consult with their clients during the global pandemic.
Mental health and wellbeing
Unmind, the British workplace mental-health platform, is offering its platform for free to all NHS workers. Headspace, the meditation app, has followed suit and is also offering everyone with an NHS email free access to the app.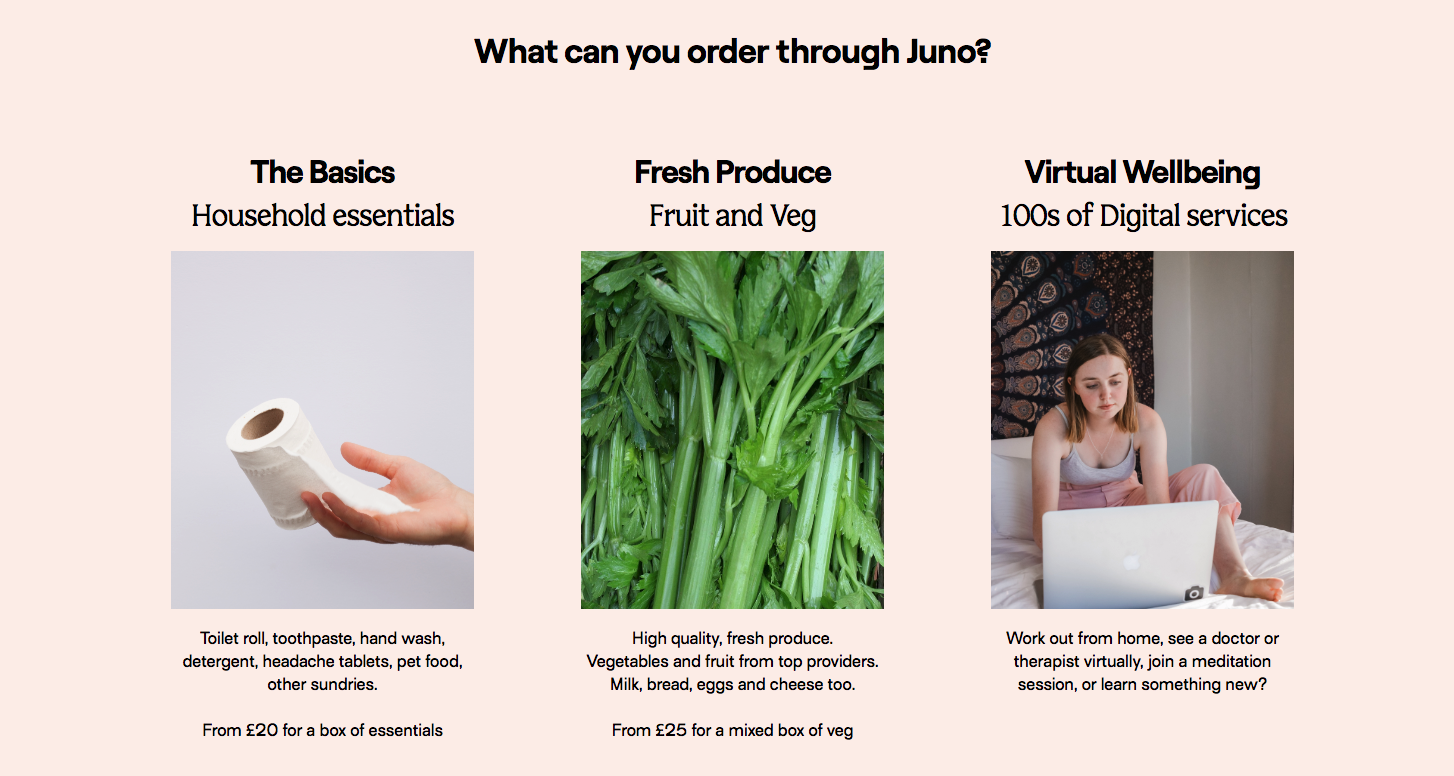 Juno, another workplace wellbeing platform, has launched a food and essentials delivery service open to all Londoners in need. It's free — people just have to pay for the food.
Urban, the wellbeing startup in the UK, has gone digital — and is offering 20% off your first two online yoga, physio and mindfulness classes.
Yogaia, the UK-based yoga app, is offering two weeks of free online classes.
Bending Spoons, an Italian app developer, has made two of its popular apps — Yoga Wave and 30 Day Fitness – free to use. It's also donated €1m to local hospitals and the Civil Protection Department in the wake of Italy's lockdown.
Sport Tech Hub, a UK-based incubator for sport tech startups, has gathered a list of free tech tools to help keep people active at home, including audio fitness coaching app East Nine, live exercises for people with health conditions from Beam and personalised home workouts for pregnant women from Baby2body.
Qoorio, a Lithuania-based social support platform which connects individuals looking for solutions to various problems, is building up a Covid-19 support community to help those struggling in quarantine. It offers psychological advice, general wellbeing advice, and even Feng Shui expertise to bring the good vibes to your home while working.
Mindhope, a Spanish online therapy platform aims to mitigate the psychological effects the virus has had on individuals by connecting expert psychologists with those in a vulnerable state. The catch – it's free.
If you're missing all these cancelled sports events, Belgian-based startup StriveCloud, a software company bringing game mechanics to real life situations is helping clubs and leagues move their competitions online – and organising esports tournaments so that fans can still have fun at home.
Jubiwee, a Paris-based team management and communication platform, has launched a free tool to help managers and HR to follow up on how teams are doing, and how they're dealing with the effects of the coronavirus outbreak.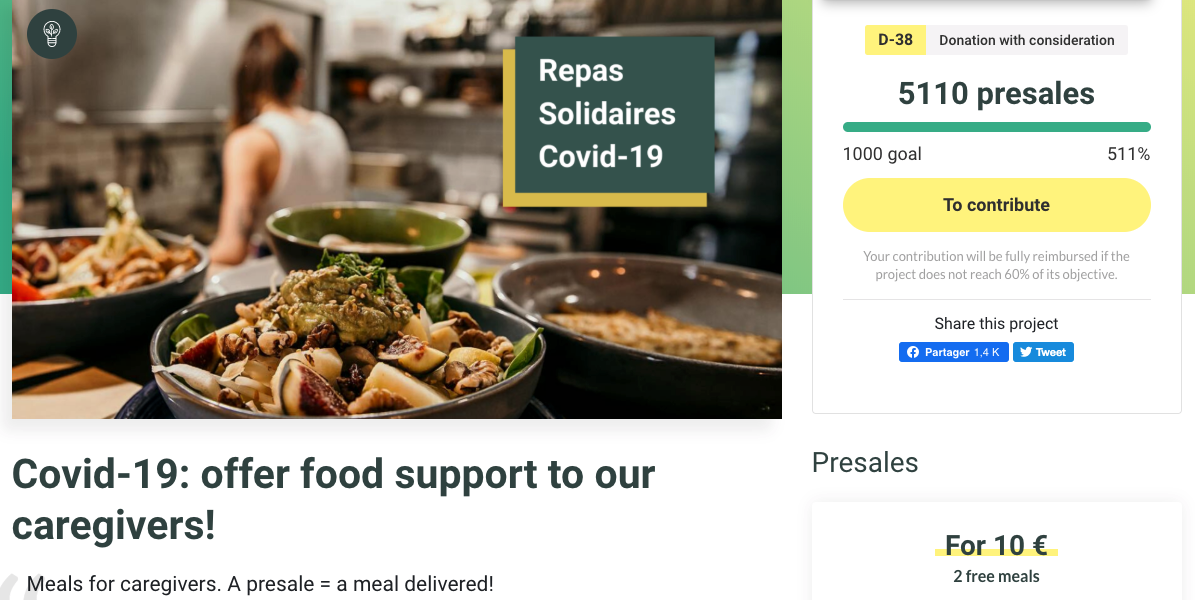 Food delivery
MiiMOSA, a crowdfunding platform for food and agriculture, is cooking and delivering meals donated by its customers to hospitals and caregivers. Also involved in the project are: Geev, a donations platform helping to promote the project, Phenix, a food-waste app which is currently offering its services for free to traders; Brigad, a platform for freelancers in the hospitality sector; scooter startup Tier, which will help deliver meals; Rutabago and Quitoque, both meal-kit startups. All of these companies will cover their operational costs — but take no margin. 
Deliveroo, the British food delivery company, is offering "no-contact" pickups and deliveries for restaurants and customers. What's more, it will offer its couriers sick pay for up to 14 days.
Wolt, the Finnish food delivery company, has also moved to no-contact deliveries and pickups — and launched a financial support programme for couriers diagnosed with Covid-19 or put into quarantine.
Frichti, a French food-delivery company, is distributing meals to hospital staff in Paris. For every meal someone donates, Frichti donates another.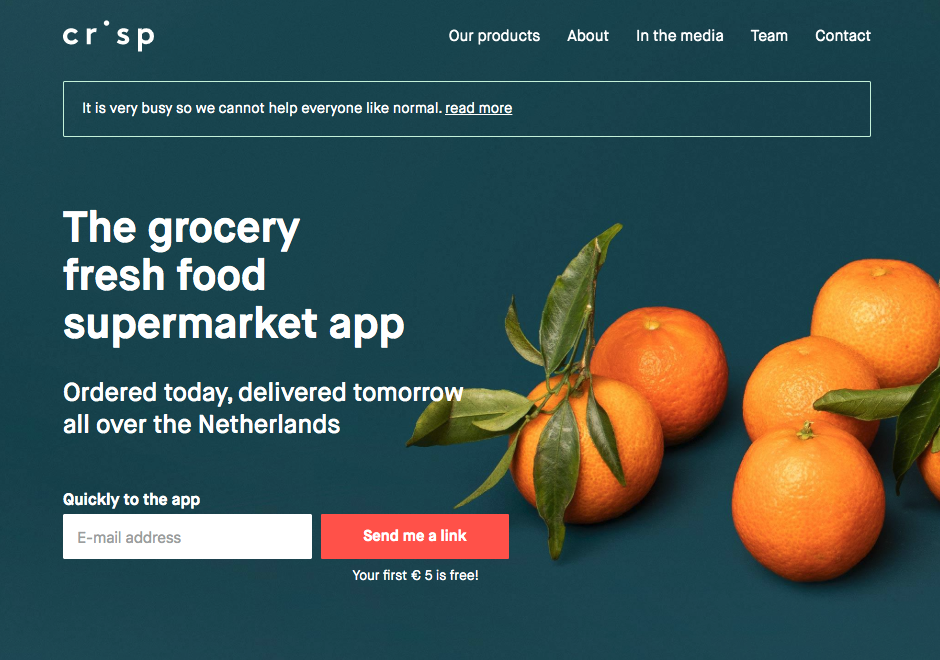 Farmdrop and Crisp, both online grocery platforms, are experiencing unusual demand. Oddbox, a London-based surplus food delivery service, has had to stop accepting new orders — aside from healthcare workers and elderly and vulnerable people.
La Fourche, an online organic food market, has cut home delivery costs by 66%. 
Bring, a free shopping list app, is helping people shop for vulnerable and elderly neighbours.
Fintech
UpEffect, a UK-based crowdfunding platform for social enterprises, is waiving its fee for all campaigns aiming to combat Covid-19 and its effects. 
Zego, a gig-economy insurance firm, has offered discounted coverage to delivery drivers who have been forced to self-isolate or are ill. Those who take time off will get up to 14 days free road coverage the following month.
Kwanda, a funding platform for black communities, is distributing small amounts of money to individuals who need assistance in the short term.
WhatWeWant, a UK-based crowdfunding platform, is donating all fees to the National Emergencies Trust.
The Covid Credit team are trying to help UK freelancers claim money from the government. It includes Fronted, a rental services fintech, along with consultancy 11:FS and credit platform Credit Kudos.
Islamic Finance Guru, a UK-based financial advice platform for Muslims, is offering free wills to NHS workers. 
Penfold, a UK-based online pension provider for the self-employed, has waived its administration fee for customers with pensions of less than £25,000.
Flock, a UK-based drone insurance startup, has pledged £10,000 of free insurance to organisations using drones to tackle coronavirus.
Digital Risks, a UK-based insurance provider, is offering free insurance for healthcare professionals.
Canopy, a rent-focused fintech, is donating £10 of each insurance-policy sold before June to NHS and charitable organisations. It's also scrapping its admin fees and capping its deposit-insurance rates (with the purpose of getting tenants ~80% of their deposits back in cash immediately). To qualify for the insurance, tenants need a certain credit score and have at least 6 months left on their tenancy.
Ordo, a UK-headquartered online payments platform has launched OrdoNeighbour2Neighbour for free, a service by which an individual can pay for another's items using their bank details if they are unable to do so themselves in the wake of the Covid-19 pandemic.
SumUp, a UK-based payments company, is offering free mobile payments and invoicing services to its merchants across Europe, helping small businesses stay open and allowing consumers to pay safely and remotely via smartphone.
Banked, a London-headquartered online payments platform for businesses, is offering its payment solution for free to any charities trying to raise funds. It helped to build a page for the NHS Covid-19 fund and is working with other charities to get more set up.
Hastee, a payments platform for employees has waived all transaction fees for the next three months to give workers easier access to their pay.
Thyngs, a UK-based payments platform has stepped in to help the struggling charity sector amid the corona crisis. Its partnered with Charities Trust, offering a free tool that allows brands to raise funds via their own physical products and services.
Collective Benefits, an organisation dedicated to helping the self-employed, has launched a platform helping freelancers with easier access to sick pay and mental health services. It's also partnered up with other fintechs to lobby the government for clearer and faster income support for the self-employed, and its developing tools to better help with this.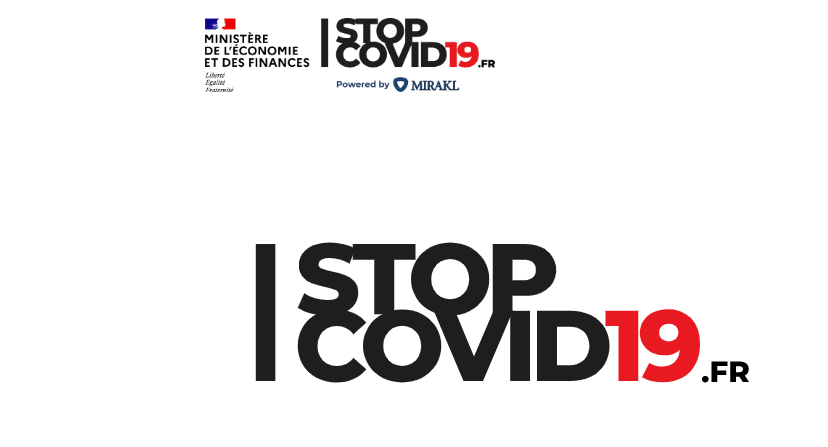 Software
Mirakl, the French marketplace company, has launched StopCovid19.fr in collaboration with the ministry of economy and finance. It's a marketplace where healthcare workers can discover and get hold of essential supplies like masks and protective gear, which manufacturers and other distributors are currently offering. 
Scoutbee, the German supply chain procurement software startup, is offering NGOs, healthcare organisations and governments free access to its services to help source urgent medical supplies.
XWiki's open source collaboration software is free to use — and now, for three months, so is its cloud infrastructure.
ElementAI, a London-based startup with a platform for companies to build AI solutions, is offering a free platform for researchers and scientists to help accelerate the collection of data surrounding Covid-19 research, by sorting documents in a structure whereby analysis on the pandemic is easier.
LiveChat, a Polish provider of live chat software is offering its services to non-profits for free (for-profits helping towards the Covid-19 cause are eligible too).
Valispace, a Lisbon-headquartered browser-based software for engineers, has made its software free for open-source projects tackling the pandemic. It's also taking part in the CoVent-19 Challenge, which is solving the mechanical ventilator shortages across the globe for those in need.
SwipeGuide, an Amsterdam-stationed application used to create, publish and share interactive and visual user guides, is offering manufacturing companies its SwipeGuide Pro software free for six months. It's useful for companies in need of implementing new processes or production procedures.
Peakon, a platform which measures and improves employee engagement has launched a free Covid-19 support hub. Companies have free access to the Peakon platform for three months to help them understand how to respond to workforce situations during the pandemic.
Whispr, a Danish AI voice guidance startup has developed Covid Clean, a free step-by-step checklist app to help hotel housekeeping teams and hospitality businesses clean to global standards to help contain the spread of Covid-19.
Harver, a pre-employment assessment platform has been offering parts of its hiring suite for free to support businesses transitioning to working from home and/or hiring for remote roles.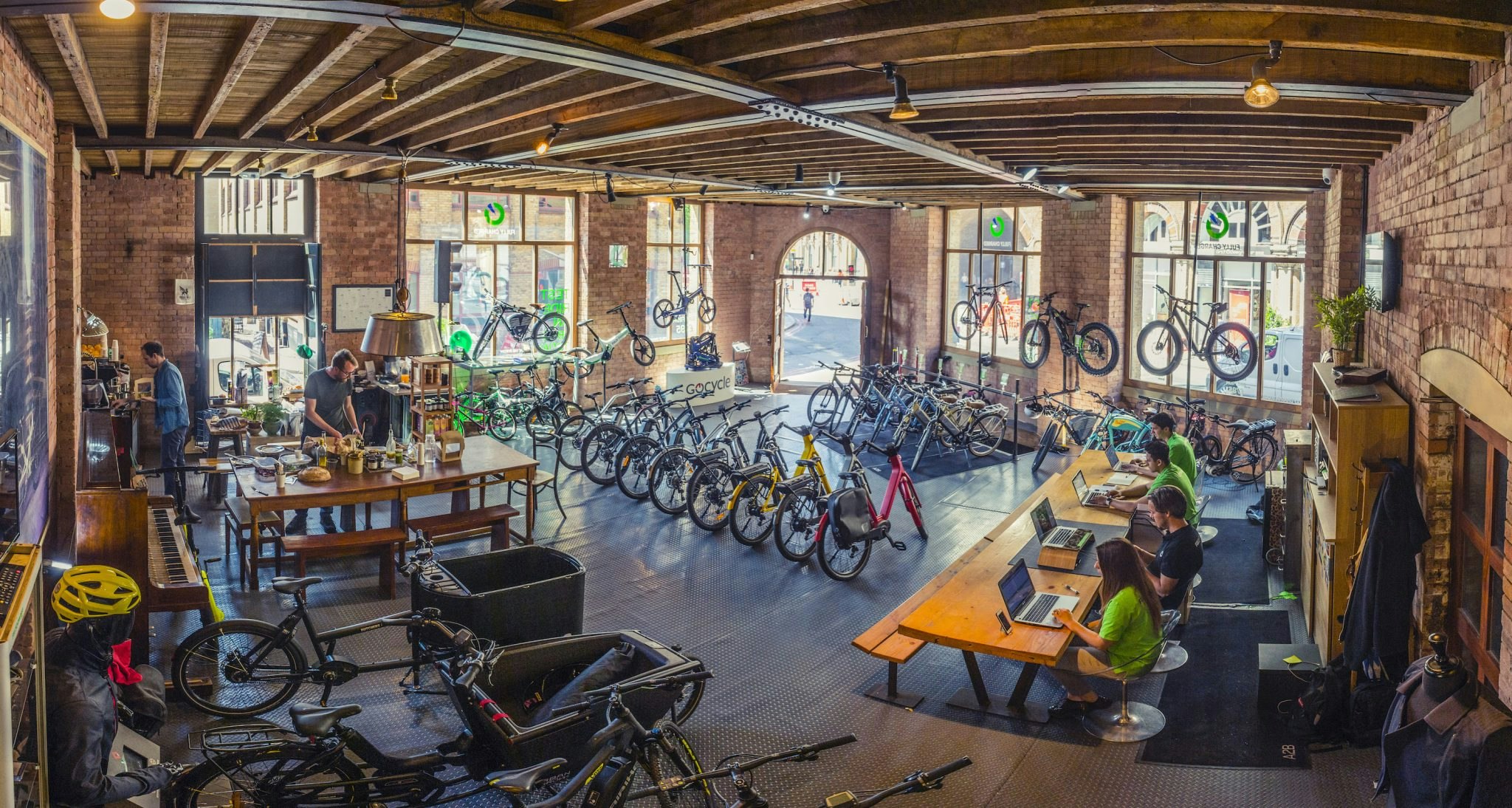 Transport
FullyCharged, a London-headquartered independent e-bike retailer is providing free e-bikes to NHS workers for three months. It will help key workers in need travel to work in a safer way than on public transport.
FatLlama, a UK marketplace for renting goods from people and businesses has partnered with various leading bike retailers such as FullyCharged to loan eBikes to NHS workers in need. The initiative will be free of charge for three months.
Bolt, the Estonian ride-hailing company, plans to offer financial assistance to drivers in the UK who've been diagnosed with Covid-19 or instructed to self-isolate.
BlaBlaCar, the French carpooling company, has suspended all of its bus services in Europe. It is also advising customers against carpooling.
Dott, the Amsterdam-based scooter startup, is operating a reduced fleet in nine cities. It's offering healthcare workers free rides. Meanwhile Voi, the Swedish scooter startup, has suspended operations in all but nine cities in Europe, and Tier, the Berlin-based scooter startup, has paused operations in six countries and is running a reduced fleet in Germany, Sweden, Norway and Finland. 
Hiyacar, the car rental startup, is offering free car hire to all key workers in the UK. (They will still need to pay insurance.) Virtuo, another car rental startup, is making cars available for healthcare workers in France, Spain and the UK for free.
YourParkingSpace, a UK-based parking space app, is offering NHS workers 900+ free spots across the UK. 
ViaVan, the ride-sharing company, is offering free taxi rides to healthcare workers in Berlin.
Autofleet, a fleet management company, is offering public service organisations in the UK free access to its platform to dispatch, track, launch and reroute vehicles for key workers and essential deliveries.
Voi, a Swedish scooter startup has spread out 25,000 of its scooters across the Nordics for those in need of safe mobility such as hospital workers, volunteers, people delivering food and medicine and more.
Fixter, a London-based online car service platform is helping the elderly and key workers during the crisis. It's offering a 10% discount on its service with free pick up and drop off. Additionally, it's helping to deliver essential goods to the elderly in times of need.
Remote working 
Workable, the hiring platform, has made its video-interviewing add-on free for three months to help companies hire remotely. 
Klaxoon, the French remote collaboration software startup, is offering companies a three-month free trial of its tools, after seeing demand rise by 90%.
Factorial, the Spanish HR platform, is offering unlimited free trials of its software to help teams onboard and manage teams remotely.
Beekeeper, a Swiss workplace communication app, has created a crisis communication checklist and is offering companies 14 days of free access.
StarLeaf, the UK-based video conferencing startup, has launched a free version of its software.
Juro, a London-based contract collaboration and management platform, has launched its basic plans free of charge, to help businesses collaborate remotely on contracts during the Covid-19 crisis. It will be free for the next 12 months and will help towards the agreement of new business, closing new partnerships and hiring employees.
Underpinned, a UK-headquartered startup which provides a platform of career management tools for freelancers, is offering its services for free until September. The tools include an automated invoice system, project management tools and more.
Malt, a French platform helping to connect businesses with freelancers has built up a resource updated regularly with helpful information for freelancers, and guidance on how they can navigate through the corona crisis.
Travel, hospitality and events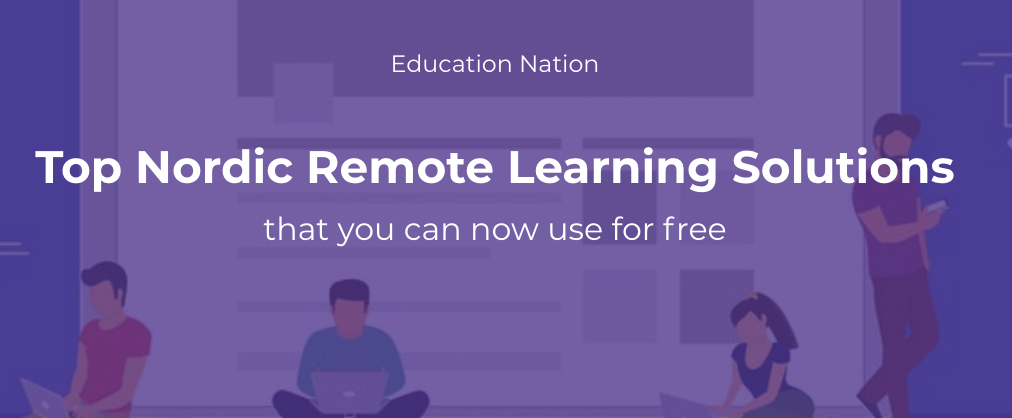 Proptech
Blok, a Finnish digital real estate agent, has seen a boom in remote house valuations over the past two weeks — but customers are still wary of buying a property without physically inspecting it. As a result, Blok has introduced buyer's insurance of up to €1000 to cover any damages that might have been identified by visiting the property in-person.
Basking.io, a Berlin-based platform giving real-time insights on occupancy and utilisation for office spaces, is offering free access to its software during the working from home period to help companies understand the true occupancy of their offices. This is so essential workers still in-office are safe during the pandemic.
SearchSmartly, a London-headquartered online property finder has put together a free guide for renters and buyers whose upcoming moves may be affected by Covid-19. It's also offering a free home-finding service to help key workers who need to find accommodation closer to their place of work.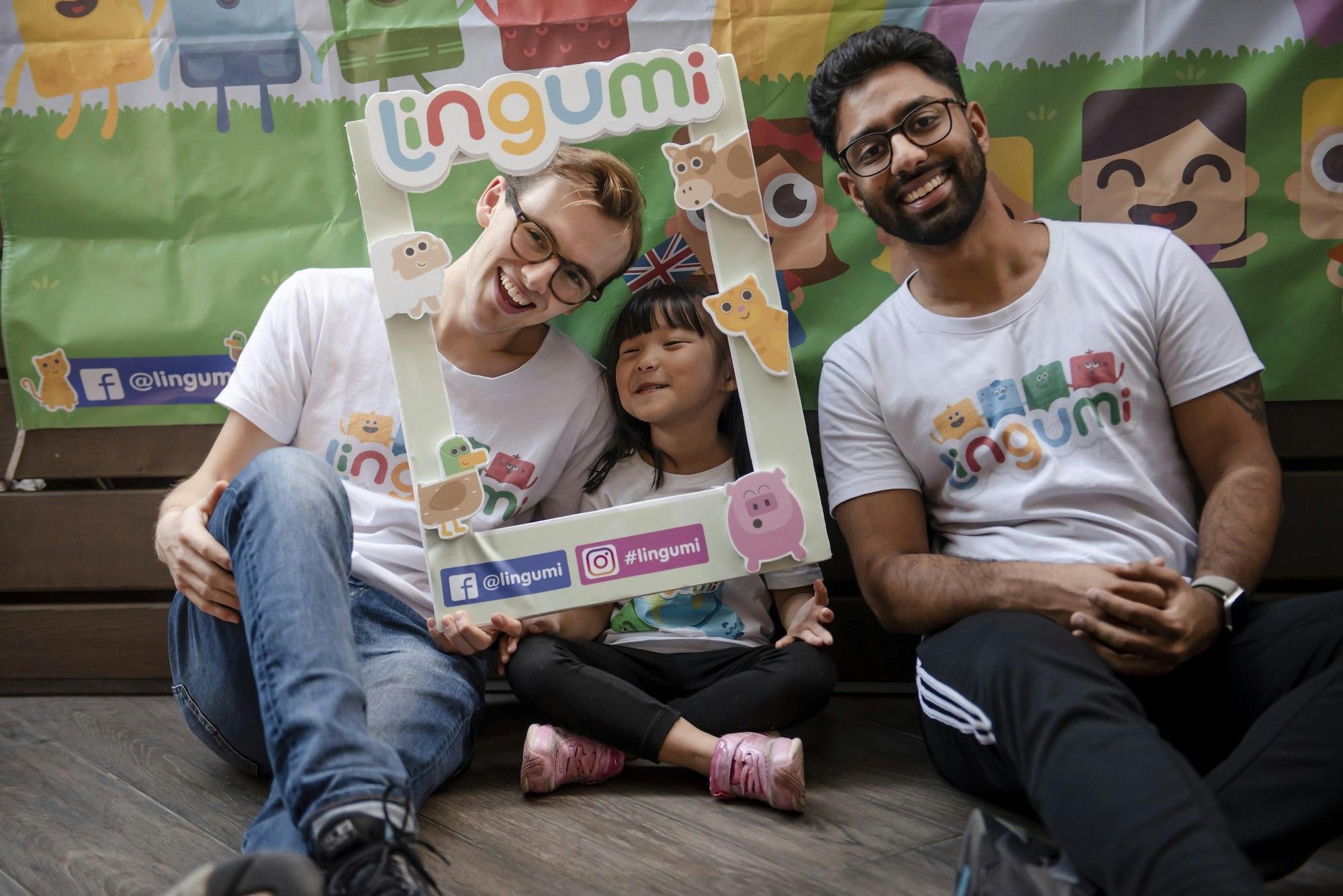 Edtech
40+ Nordic edtech startups have made their products free to use while schools remain closed. They include: CodeMonkey, which makes coding games for kids; Seppo, a lesson gamification tool; and Lingvist, a language-learning app. 
Scoodle, a UK-based tutor marketplace, has made it free for students to ask tutors questions.
MyTutor, the UK's largest online tuition provider, has built a free online school, beginning with live GCSE group tutorials.
Lingumi, a UK-based English-language learning app, has launched free activity packs and videos for children and families. It will also donate 20% of its sales during this period to the Global Children's Fund.
Perlego, the London-based online library, has given students free access to its educational books until the end of the academic year.
Babbel, a Berlin-based language learning app, is offering one month's free access to its app for all school and university students in the UK
Yousician, a Finnish music education startup, is giving teachers across the globe access to its music education platform for free. If this is useful for you, apply here.
Kobi, a Slovenian mobile app helping children to learn how to read, especially those with learning difficulties and dyslexia, is providing free monthly licences to keep children learning during the pandemic.
Freepik Company, a Malaga-stationed startup providing free graphic resources such as photos, icons and presentation templates is providing its premium accounts for free, with access to all of its graphic resources for teachers, journalists and health professionals.
Coorpacademy, a Swiss e-learning platform has released a free online training pack for caregivers during the Covid-19 crisis,  partnering with the AP-HP and UPEC.
Innovamat, a Barcelona-based mathematics education company has opened its app 'BMATH' in Catalan, Spanish and English, available to all. It's also released a learning resource for children to learn maths while in lockdown. Finally, it's created online courses for teachers.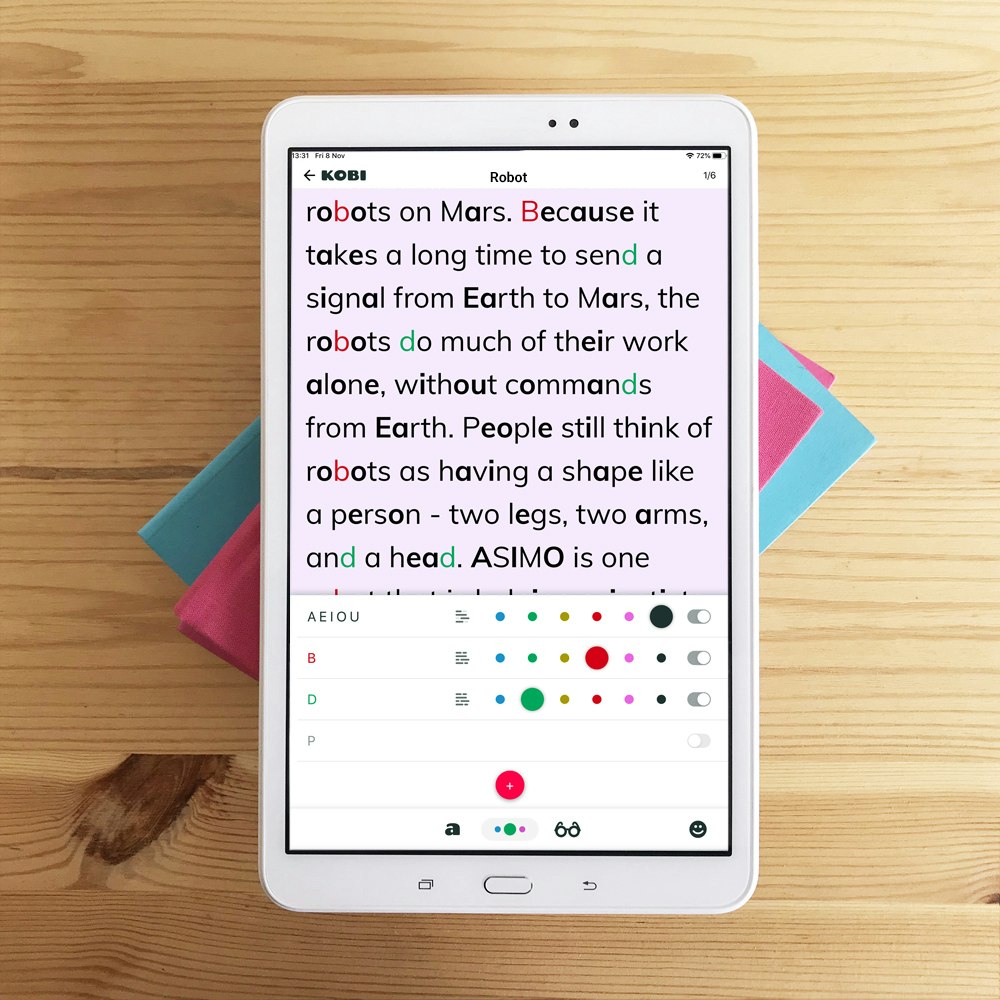 Consumer
By Rotation, a fashion rental app, is offering free clothes rental to NHS workers anytime in the future.
Makerist, a Berlin-based online crafting school, has shared a document on how to craft makeshift face masks, and documents who needs them the most.
Eligo, a Milanese retail community for custom-made fashion has been shifting some of their production to making face masks.
Amsterdam-based 3DHubs is organising a Covid-19 fundraiser for manufacturing 3D-printed 'face shields' for carers in hospitals across the globe.
GiftLocal, a platform developed by Bottega Labs lets users buy gift cards online from local businesses which can be redeemed in person when Covid-19 lockdown measures are lifted. Its in an effort to help struggling small businesses amid coronavirus.
We know we've missed heaps of initiatives from the first version of this list. Please tell us which ones we've missed: email amy@sifted.eu. 
Sifted Newsletters
Sifted Newsletter
3x a week
We tell you what's happening across startup Europe — and why it matters.
This piece was last updated on Tuesday 7th April 2020 at 15:20pm