Funding rounds are a dime a dozen as European tech continues to have its best year ever. And with each fundraise there's yet another founder photo. But what makes a truly great founder photo? And why do so many get it wrong? 
We've come up with some completely arbitrary scientifically-backed criteria to give back to the startup community. Our hope is that it will encourage more founders to embrace great photography, and stop sending us photos filled with white men crossing their arms. Thank you and you're welcome.  
Characteristics of a great founder photo 
After rigorous training in the scientific method, we at Sifted know the first step in any experiment is to come up with an observation. Our observation: most founders' photos are boring as you know what. 
Don't believe us? We asked Google, the beacon of truth: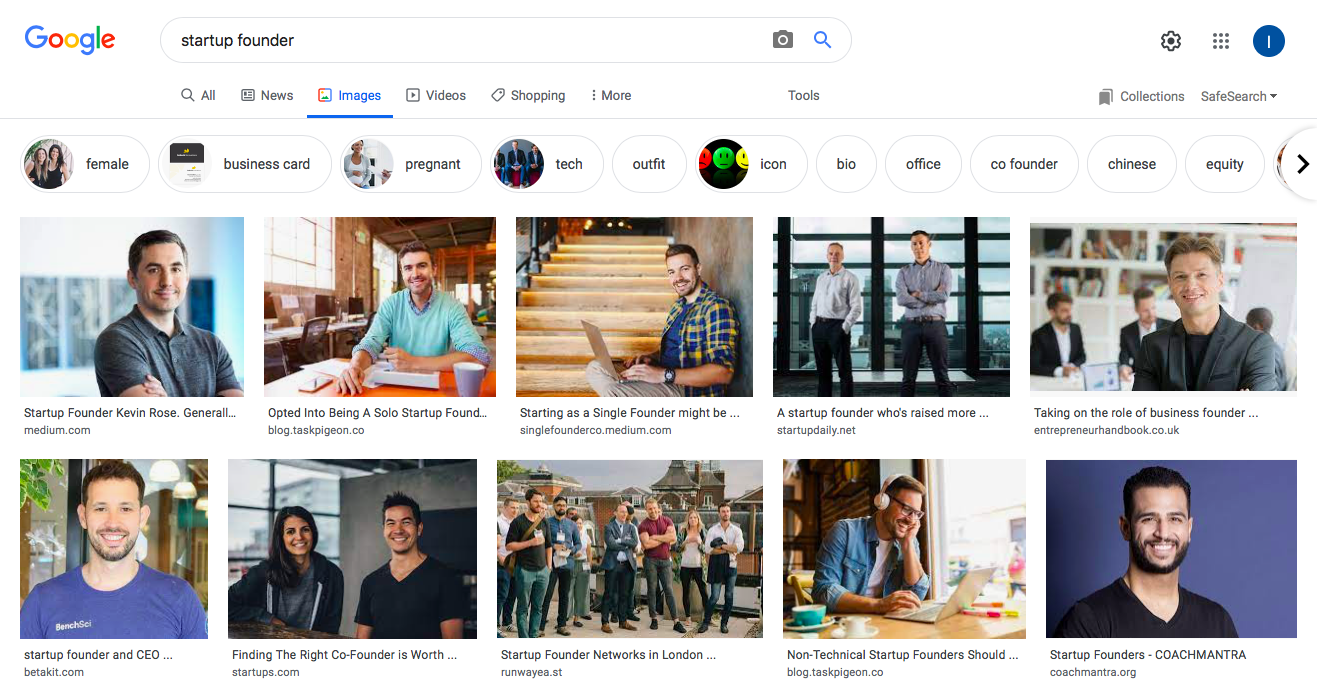 Call us crazy — but this looks like a lot of white men in button-up shirts. A few hands in pockets, a few rogue V-neck tees, ONE woman... but all in all, this is a pretty bland set of images. And hey, founder diversity still has a long way to go, we all know that, but you'd hope for a bit more pizzazz, a bit more sass! This is your moment — why not drop into the splits or incorporate your stuffed animal collection?
So what sets a truly great founders' photo apart from the rest? Here are our top tips:
Sell yourself
Be Covid-safe — we're not out of the woods yet, folks!
Manifest success… with props. Could a unicorn help you become a unicorn?
Embody your product
Strike a creative pose — extra points for perceived flexibility
Sell yourself 
Every founder worth his or her salt knows that building a great company isn't just about selling investors on the business idea, it's about selling them on you too. It's kind of like dating, but way more stressful! (Heard the VC joke about investments lasting longer than both marriages? Yeah, we did too.)
Like with dating, it's important to always be yourself and put forward your best assets. And sometimes, your best asset is a shadowy pout. So if health and wellness platform Lenus's founder Bertram Thorslund hasn't sold you with these moody pictures, pack up your cash and go home.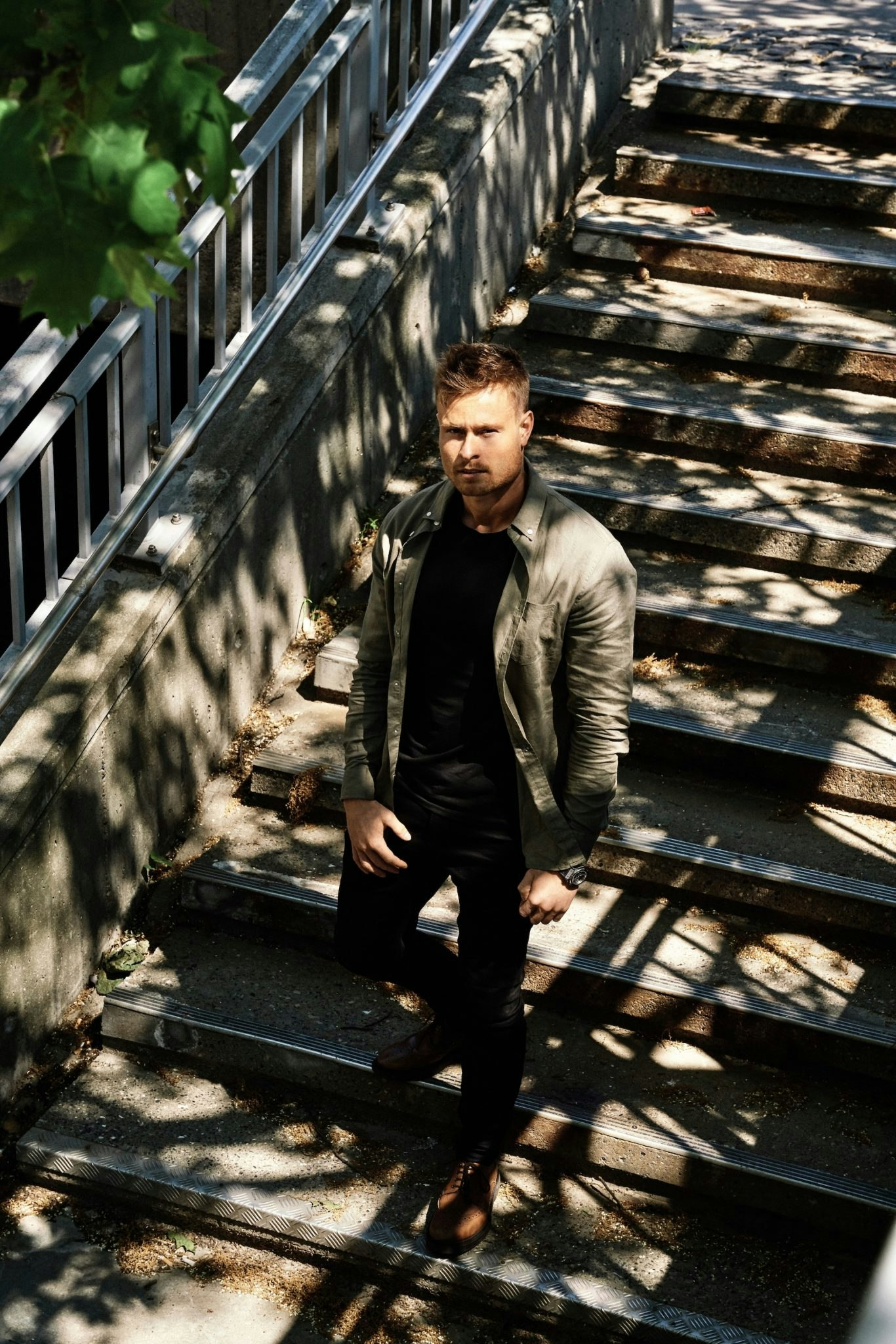 Be Covid-safe 
Yeah, we're sick of hearing 'the new normal' too — especially because nothing's normal yet.
So we can appreciate a founder that's still taking their social distancing and mask-wearing seriously. Jean-Charles Samuelian-Werve, cofounder of Alan, is showing 👏 us 👏 how to 👏 do 👏  it 👏
He's wearing a mask, he's clutching a cute mascot, there's a little peek of colourful sock plus a bit of tanned ankle. Tankle, if you will. We like, we like.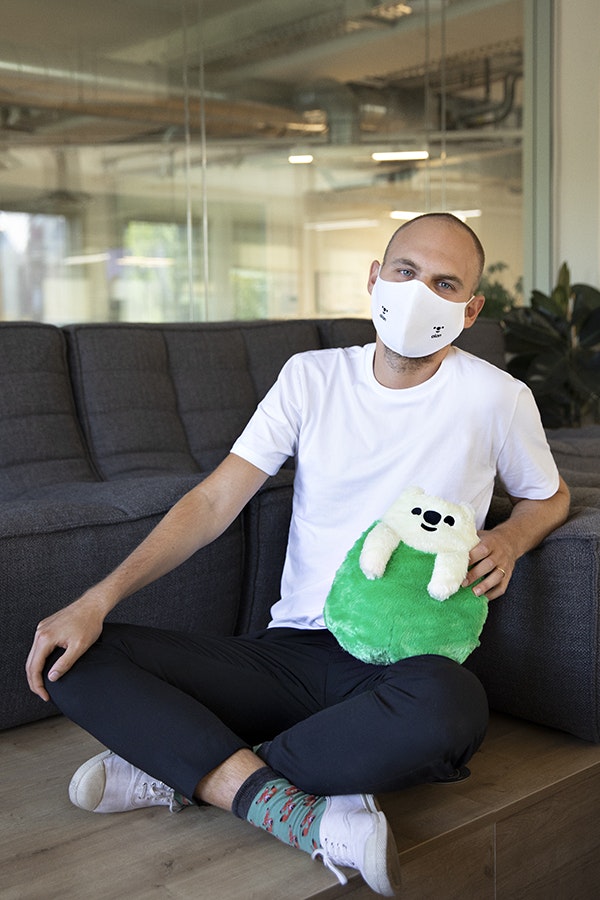 Manifest success
At Sifted we firmly believe in manifesting success. If you picture it, you can make it happen. That's why we spend most of the work day meditating about the great articles we'll write.
Want to be a unicorn? Picture yourself with a unicorn.
Don't believe us? Founders of GoStudent Felix Ohswald and Gregor Müller manifested so much unicorn energy that their wishes came true, and the Vienna-based edtech became Europe's only edtech unicorn in June. That manifested unicorn then joined them for their photo.
And they're not the only ones with the unicorns — here's the team from startup studios eFounder trying to do the same.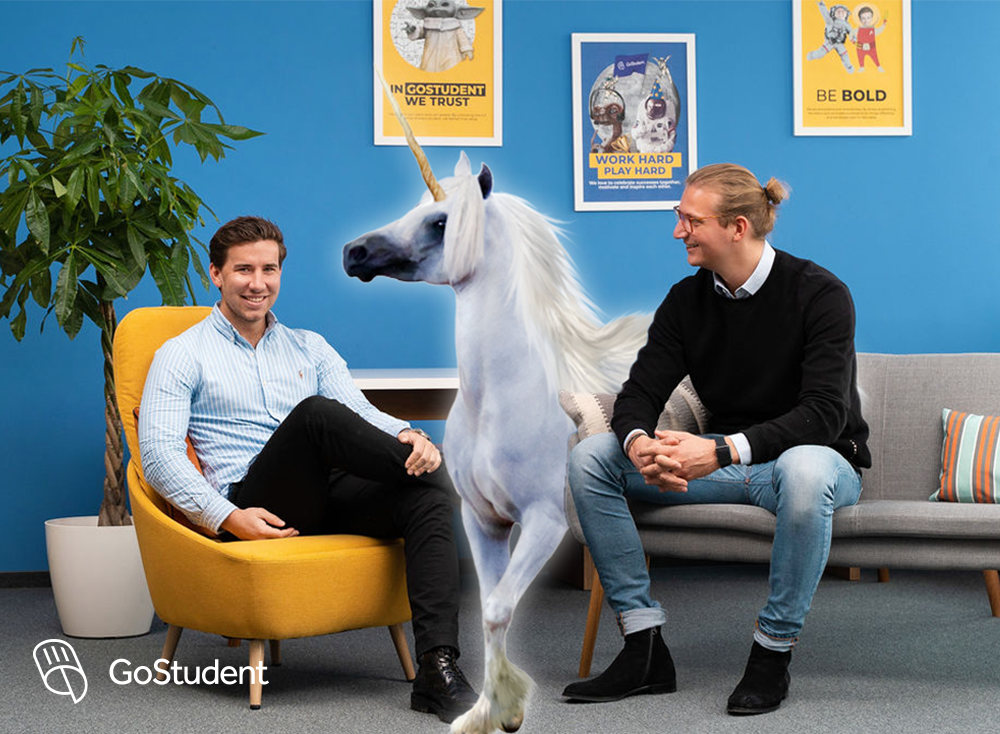 Embody your product 
Great founder photos should always give an indication of the product or service they're selling. You see greentech founders standing in fields, food delivery apps in kitchens and construction startups with hard hats. SaaS founders will have a harder time, but they don't call it SaaSy for nothing.
The greatest expression of this is probably this photo of Wise founders Taavet Hinrikus and Kristo Käärmann from 2014. The pair posed in their skivvies in downtown London to show the company's commitment to transparency. Now, did they have to make their (we think) employees do the same? No — and yikes. But if that's not embodying your product, we don't know what is. We can't look away.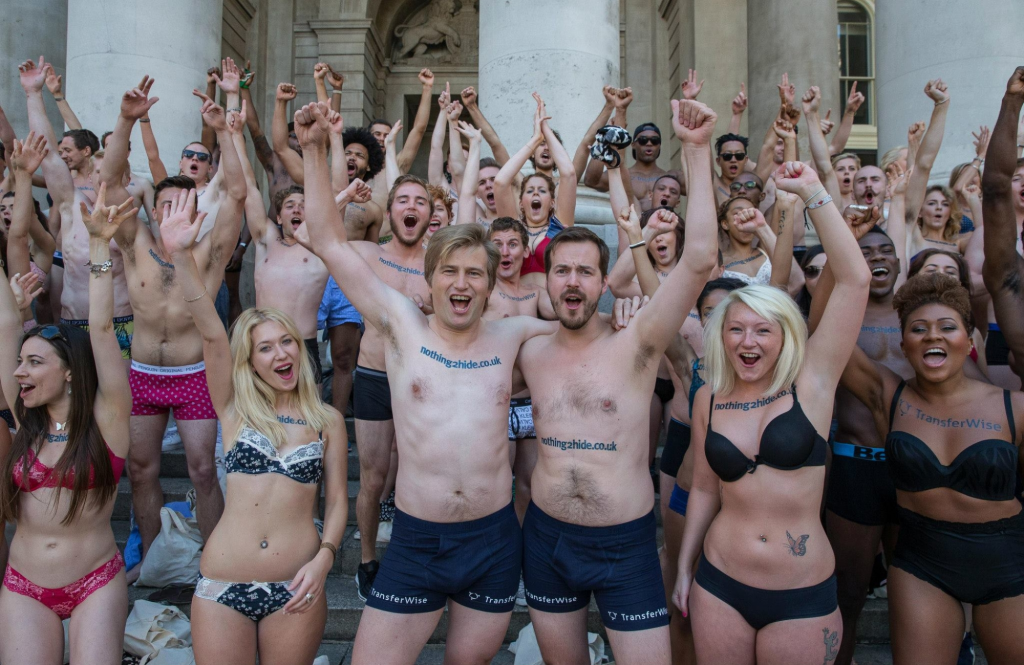 Strike a creative pose
There's a few basic poses most founders choose when taking their founder photo. Crossed arms, hands on hips or hands in pockets — what they do with their limbs says a lot about them, but we'll save that article for another day.
Leaning on a wall is, like, one of the oldest tricks in the posing-photo-book, but the founders of pea milk brand Vly have taken it to a whole new level — literally. By standing on stairs.
They're also playing with some lovely pastel tones, and Moritz Braunwarth in the back is giving us some strong gazing into the distance 90s music video vibes.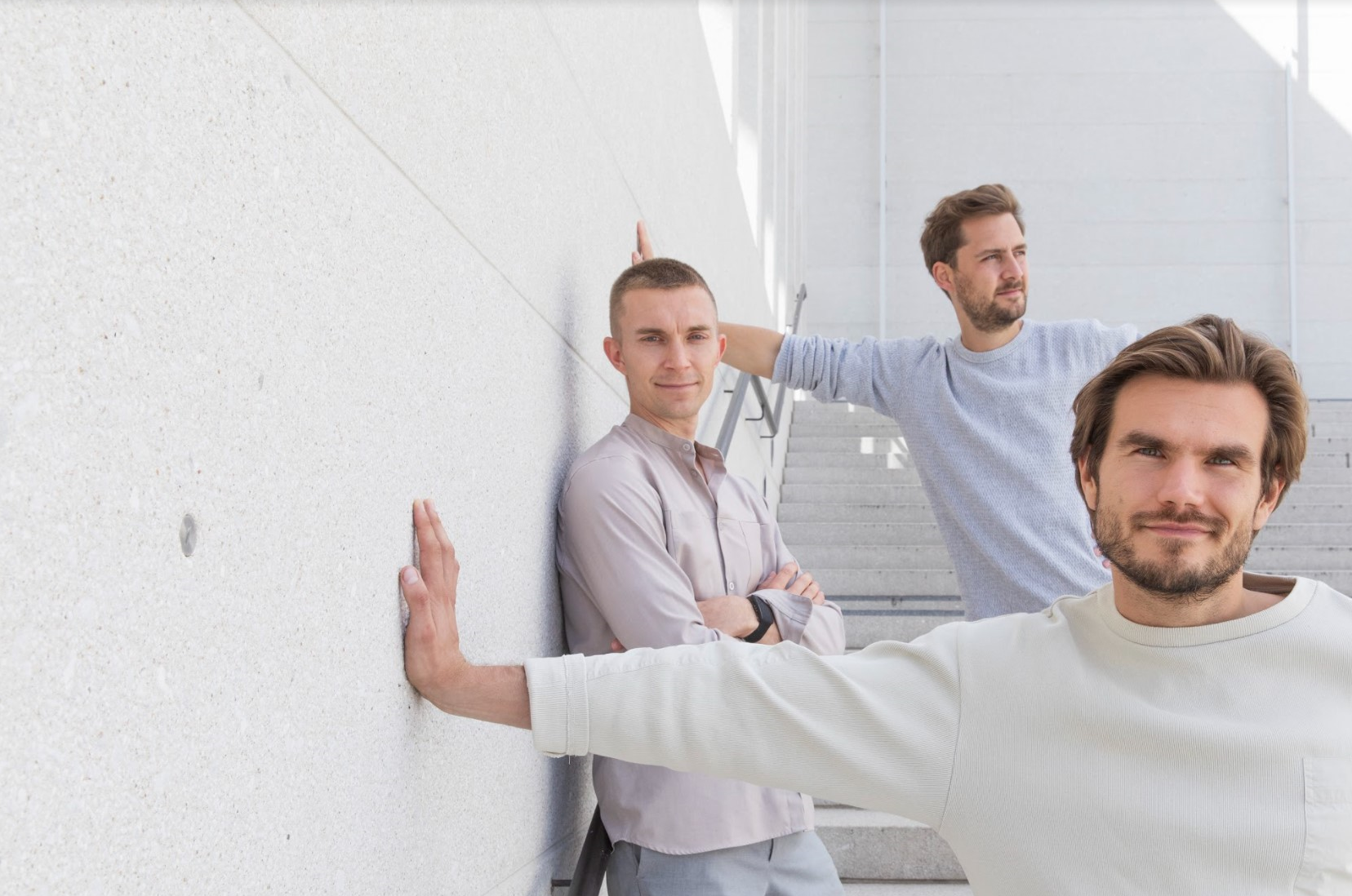 Lyon-based Lumapps founders also know a thing or two about posing. In fact, they're so good at posing that they've successfully obliterated all sense of perspective in this photo. Is CEO Sébastien Ricard stepping on CTO Elie Mélois? Is a small intern holding Mélois up or does he have incredible ab strength? Judging by his uncomfortable face we'd guess neither.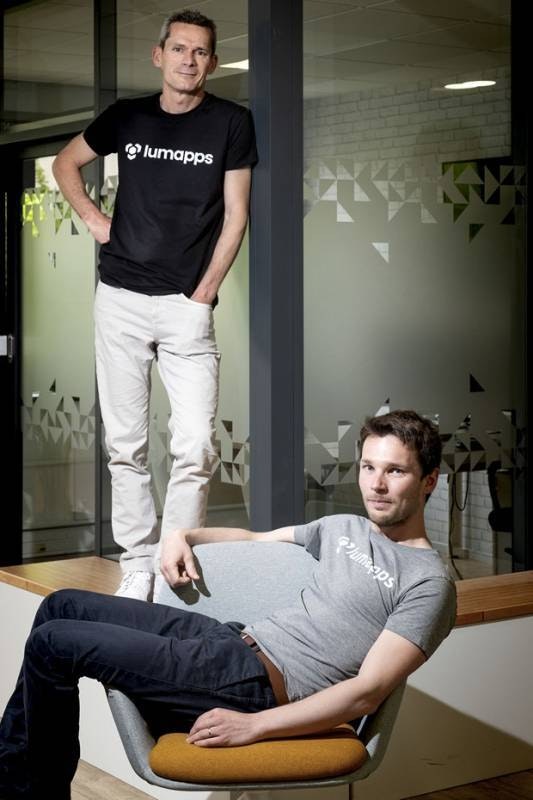 And the winner is...
Surprise! We've just decided this is a contest. Not fair, you say? Life's not fair. 
It's no wonder that Klarna has become Europe's most valuable private company. We could have predicted that for you! Why? Because founder and CEO Sebastian Siemiatkowski's photo puts all other founder photos to shame. It sets the gold standard for founder photos. Did he previously work at Cirque du Soleil? Is he a ninja? That doesn't matter because his business is worth much, much more than yours.
We give his perceived flexibility a 10/10, making him the winner of this impossibly useless article.