Felix Faltin closed a funding round at the Great Ape House in Stuttgart Zoo earlier this summer. He was on a day out with his four-year-old when an investor rang suddenly to finalise some details.
"I had this child running around, someone on the phone trying to haggle over dilution and the place smelt like gorilla shit," he says. "It was full sensory overload." 
Situations like this aren't uncommon for Faltin, who also has an 18-month-old child and a three-month-old startup. "I try to avoid mixing work and life as much as possible, but it's just the reality that it happens."
Faltin is one of many people combining two of life's most all-encompassing jobs: parenting young kids and running a startup. It's not for the faint-hearted.
Emotions run high, distractions are constant and juggling responsibilities can be hugely stressful. "I'm overwhelmed by the situation everyday," he tells Sifted — but the experience comes with its advantages.
"I've become way more efficient, strategic and productive. You can't spend all night working on a Google Sheet when you have kids because somebody needs to be up at 6am to make breakfast."
How children get involved in startup life
"Some people say you're a different person when you go into hospital to give birth than when you come out, but I didn't find that," says Katrin Alberding, cofounder and co-CEO of care tech startup Kenbi, and single mum (by choice) to six-month-old Amelie.
Alberding has never tried to separate her life as a founder and her life as a parent. Amelie joins Alberding at the office every day, is part of meetings and, as this reporter found out first hand, is a delight to moderate on a panel.
"I feel like Kenbi is very much my baby too, and [the company] doesn't feel like it's destroying my private life because the two are so intermingled. I find it very empowering to take her along."
But kids can, famously, be quite distracting.
"You have to work out how to solve things you never thought you'd have to solve," says Javier Suarez, who cofounded unicorn scaleup TravelPerk before launching mental health startup Oliva, and has children aged two and five.
"You could be in the middle of pitching to a VC or a board meeting and your kid starts shitting all over the floor, or crying, and that stuff catches you by surprise."
When mum-of-two Michelle Kennedy was fundraising for her parent tech startup Peanut, she was often on video calls late into the evening with investors in the US. Her son Finn was just under three at the time. "It was his bedtime and he would permanently be running past the camera naked. There were lots of those kinds of moments."
Because it's so often impossible to avoid young kids interrupting work calls, Faltin has a contingency plan: animal videos. "I have 15 different videos bookmarked in my browser and I put them up on the monitor to distract them."
But coping mechanisms only go so far. "It's actually really stressful when you're trying to close a term sheet or walk through a meeting with your colleagues," says Faltin. "When there's a child there you lose focus, and the only way I manage is with animal videos."
Creating boundaries between work and family
While an unavoidable fact of having kids and a startup is that there will be crossover, it's still important to create boundaries.
Inga Laudiero is the founder of hotel platform numa, and has two young children aged three months and 21 months. "I always spend an hour with them in the morning and two hours with them at night, bathing and putting them to bed," she says. "It's important they get stability."
Kennedy also sets time aside every evening for her children, but as a founder, sometimes you've got to make exceptions, she says. "There are very certain occasions when you can't. If you're speaking to Apple and they offer you a call at 7pm, you take that call."
Suarez says he got the balance totally wrong when he had his first child while running TravelPerk. "It was my first startup and my first time being a dad and I had no idea how to do either, so I screwed up both," he tells Sifted. "I put the company on top and I can't really remember the first two years of my son's life."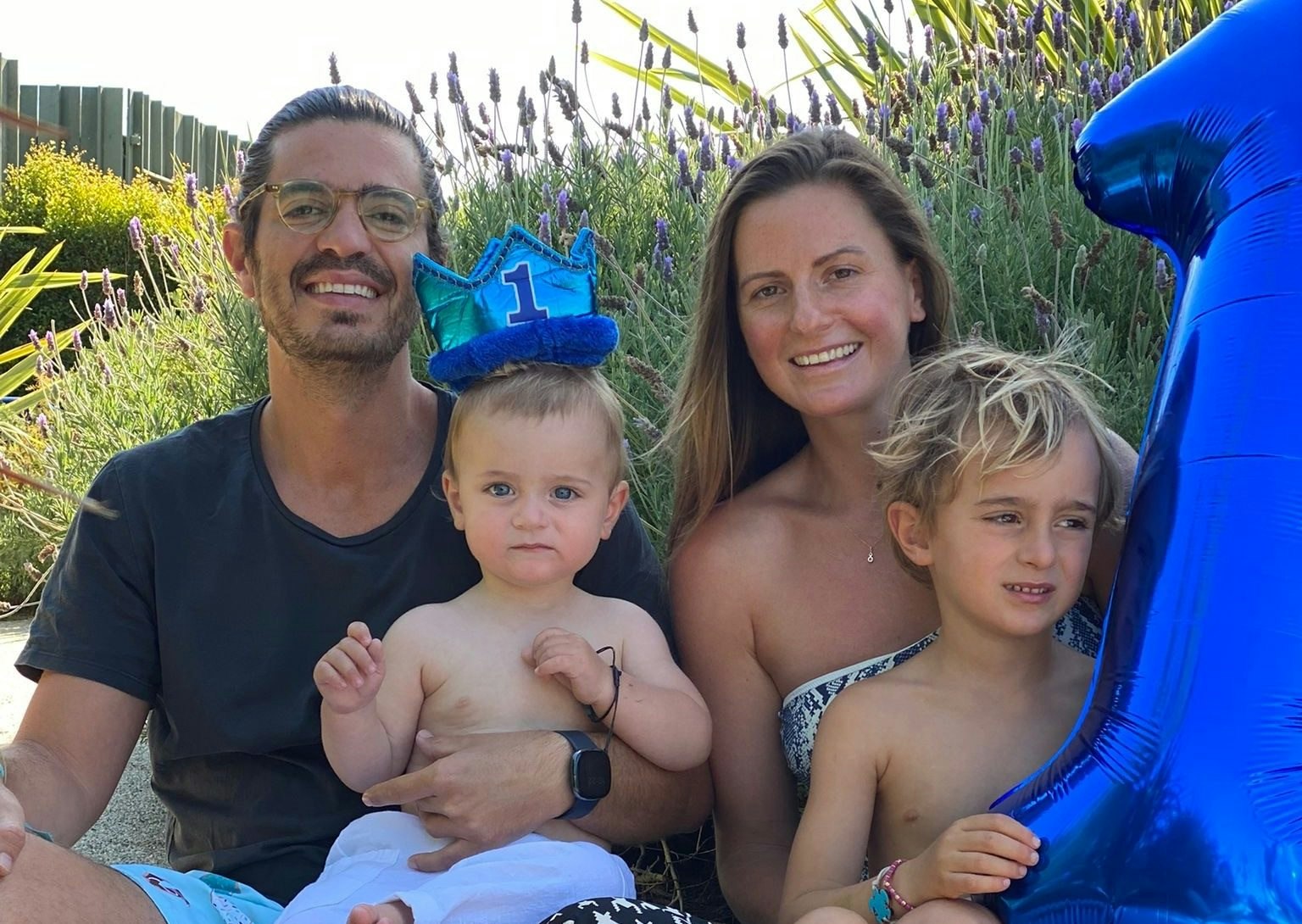 But things changed when he had his second child, then at his second startup. "I really prioritised my wife and children and became a completely different man. Now, whatever's happening at work, at 6.30pm I'm on the way home and I have dinner with my kids every single day."
The sacrifices parent-founders make
Like Suarez, Kennedy also says she missed out on certain things for the business. "Ultimately, when you're relying on childcare, you miss your daughter's first word because you're in the office. That's very odd, and you can feel very guilty about it," she says. 
"There's probably more to be done on normalising the fact that it doesn't matter that there was a first. What matters is the example that you're setting and what your children see you do."
Inevitably, founder-parents' personal lives get pared back, too. "In my 20s I would go out with friends, have a sleepless night and have to perform at work the next day. Now it's more my daughter is sick and has to spend the night in my bed," Laudiero says. "The pain is very similar the next morning."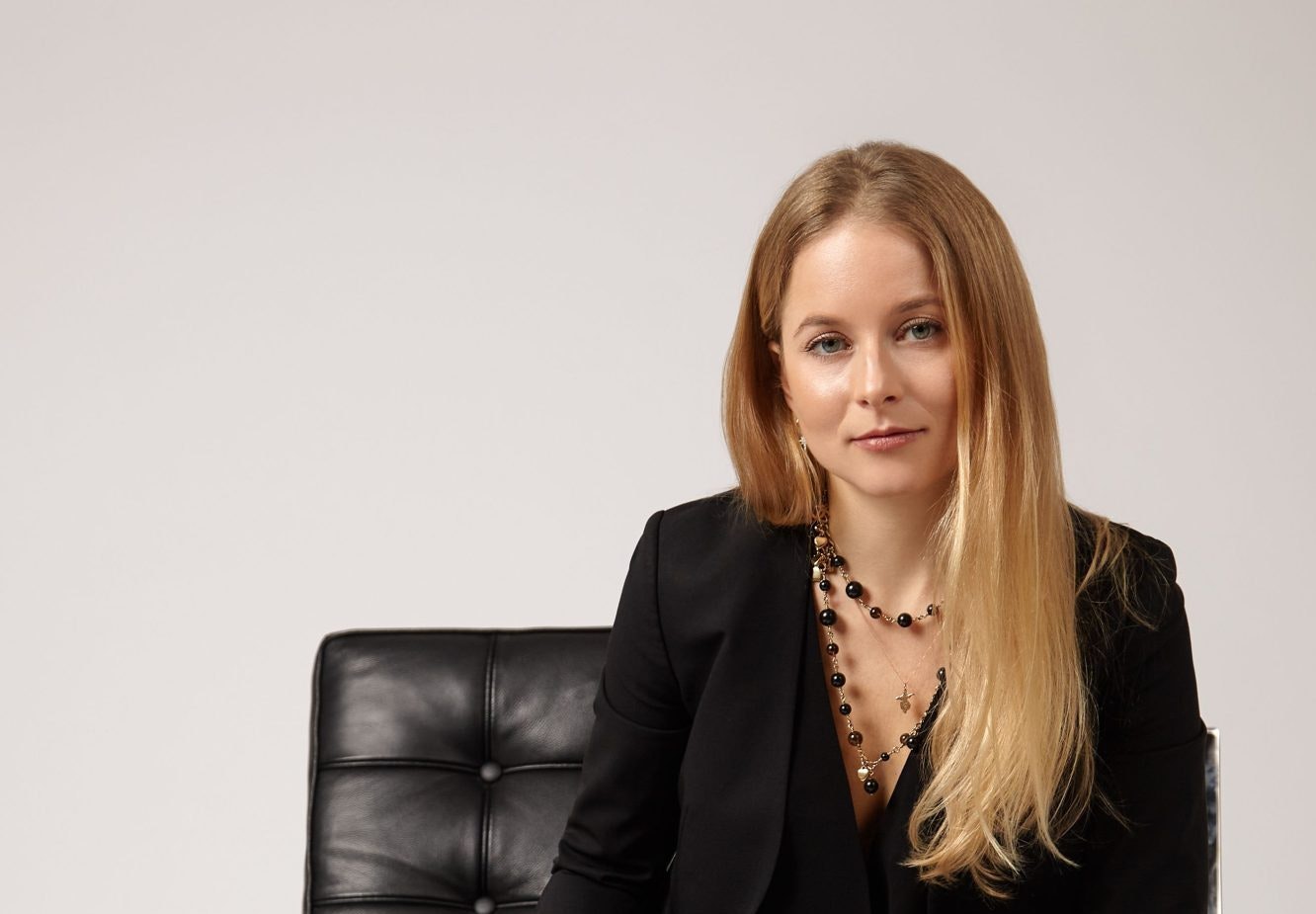 The children can also lose out. "You can never really switch off, and so the kids never fully get your undivided attention," says Faltin. "It's different from being an employee because [as a founder] you're responsible for paying salaries at the end of the month, so that one part of you is always at work."
But it's by no means all negative, and having young children involved at work can also have a positive impact on them.
"Everytime I do something new with Amelie, like travelling for work, I can really see huge jumps in her development," says Alberding. "Amelie frequently gets handed around the office, and it really feels like she's being happily raised by a full tribe."
Good for business
Founders' work lives can also reap the benefits of raising young kids. 
Productivity is supercharged once you're a parent, says Alberding. "When Amelie's sleeping I might have half an hour or two hours [to get stuff done], so you get very focused on priorities. Being a mum has helped me perform better."
"It gives you an incredible depth of human experience," says Faltin. "You're more mature, have more respect for the things people face outside of work and what that does to them."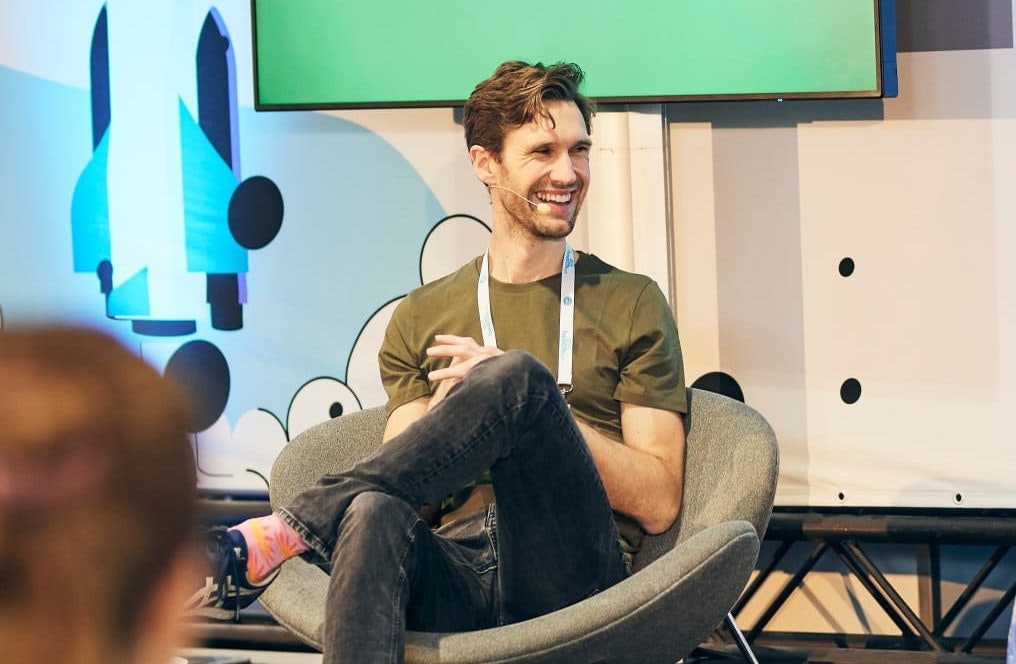 When he launched his startup, 20xHealth, earlier this year, Faltin already had two kids, and from the very beginning the culture was focused around flexibility. "A foundation of the company was to be very child and parent-friendly, which basically means letting people organise their own time. Half of our employees have kids, so they've probably had an emotional breakdown before they come to work."
Children also help put business decisions in perspective, says Suarez. "You look at things differently [when you've had kids]. You understand that business is just business — how bad can it get? The worst in business is by far not the worst with kids."
Parental leave
Even when the baby actually arrives, work doesn't really stop for most founders.
"There isn't a maternity leave for the CEO — it didn't really stop in terms of having meetings and making sure we were delivering," says Kennedy, whose daughter Nuala was born seven days after she closed Peanut's seed round. Just weeks later, she was also back in the office doing meetings.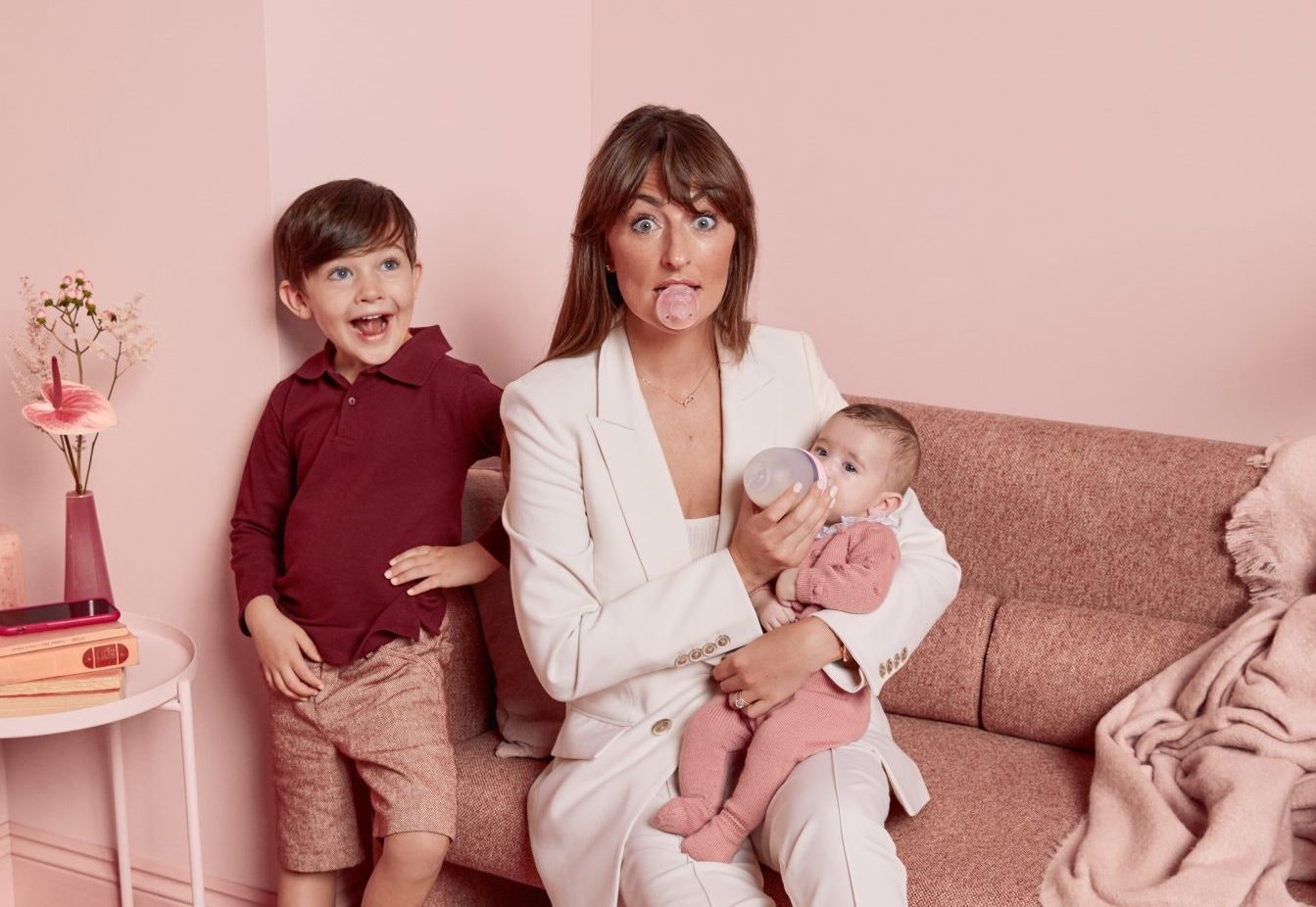 It's not easy, she adds, and it's important to make sure the rest of the team knows that's not how you have to be a mother — but it's a difficult balance to strike. "You want your team to take maternity leave, have time with the child and do all the things they're entitled to do. It's just not quite the same when you're the CEO, especially of a startup."
"My message to other [founder-mums] and women in my company is that just because I decided to do it this way doesn't mean it's the only way to do it," says Laudiero, who also took only a couple of weeks off. "The company we're building is such a big passion of mine that I just wanted to continue."
Suarez took just 12 hours of paternity leave for his first child, and two weeks for his second, which he says was still not enough. "There's bias when founders take parental leave because the world is still evolving in [normalising it]. Sometimes when I'm talking to VCs, they'll ask questions like 'how old are your kids' or 'are you planning on having more', and you know what they're thinking."
But there's by no means gender parity in VC reactions to parental leave, adds Suarez. "Women really get judged, and it's a lot tougher for them than men."
Letting people know
Because of this bias from investors, choosing the right time to open up about pregnancy is a tricky one.
"I was absolutely not transparent," says Kennedy, who was pregnant while speaking to a VC that was pre-empting Peanut's Series A. "That was because I absolutely felt and believed that it would be detrimental to those conversations."
The investor found out by accident when a friend let the news slip in a lift, and it didn't end up impacting the round.
Alberding tried to put off telling new investors she was pregnant until she'd secured investment when raising Kenbi's Series A. "I didn't want to be the reason someone drops off a €20m round," she says. "I spoke to other women who had been pregnant while raising, and one had been ditched by an investor eight months into the pregnancy once they found out. I found that quite scary." 
In the end, Alberding waited until due diligence was complete to tell the investors, and they were very supportive.
But while VCs have generally been positive about her being a mum, not all of them have been. "I had one difficult situation where an investor really grilled me on motherhood and I suspect they pulled out because of that." 
The secret?
So, the million-dollar question: how do you successfully raise children and run a startup at the same time?
"Spend on convenience," says Alberding. "Spend on HelloFresh so you don't need to think about cooking, spend on a cleaner because you definitely won't have time for that, spend on a dog walker. Spend on anything that leaves time for you and would've felt like you were being lazy before you had children."
Coping boils down to doing the basic right, says Suarez, like sleeping, eating and exercising well — but the key thing is making sure your priorities are straight. "No business is worth more than your kids. It's tricky navigating your social life, your family life and your business life and children don't make that easy. But once you learn how to do it, you realise there's definitely a way to do it."
Turning to others for support is also fundamental to getting through the inevitable tough times. "You only normalise things by talking about it and saying 'God, isn't it shit that this happened'," says Kennedy. 
But it's also important to talk more about the good stuff, she adds. "We have to tell the stories about the investors who saw you were pregnant and did the deal anyway. Unless we keep telling success stories of women who have done it, there'll be fewer that do."