"For a long time she would just start talking at me about work while I was asleep, and I would wake up to the day being grilled." 
William Rice, 34, runs mortgage startup Generation Home with his 33-year-old wife, cofounder and partner of over a decade, Sophia Guy-White. The couple cofounded the fintech in 2020 and went on to raise $30m in funding last summer from backers including Peter Thiel's investment firm, Mithril Capital. 
"I think that happens less now, so there's maybe a half-hour respite in the morning between opening our eyes and getting the first conversation started about work," Rice says, turning with a wry smile to his partner. 
Guy-White and Rice are far from alone in leading a rapidly scaling European startup with their significant other. It's not always an easy journey. Life partner-founders have to navigate an extra level of relationship dynamics, and often face bias from potential investors. But starting a company with your other half does also bring unique advantages and opportunities. 
So, what is running a startup with your romantic partner really like? We asked the founder couples in the know. 
It can be hard — especially in the early stages of startup life
At the height of lockdown in 2020, Chanti Grews, 33, cofounded London-based marketplace platform Travel Creators with her partner of nearly a decade, Janine Salame, 42.
Within two years the couple have gone on to secure backing from Lastminute.com founder Brent Hoberman's Founders Factory and US firm Techne Infiniti Ventures. 
But it wasn't all plain sailing. 
"The first six months, maybe eight months, oh my god — we wanted to kill each other," Salame says. "The very beginning stages are the hardest, because you are still trying to figure out and experiment with the business, to grow a startup and balance the relationship too.
"We were literally having seven hours' sleep and the rest was about work. It was crazy."
Today Salame is CEO and Grews is COO at the startup. The couple say they work pretty calmly together, which is helped by having a wider team to support operations. They always head out for a brisk walk and a coffee any time things seem like they might get heated.
Ian Wheal is the founder of Sussex-based startup Breedr. He initially thought it would be a bad idea to head up the agritech company with his wife, Suzy, but soon changed his mind. 
"He was like 'we can't work together, no way'. Then he said: 'I need you'. I said: 'You're going to have to ask really nicely'," Suzy says. "Now it's like the third bit in our marriage."
The Wheals, who are now CEO and head of marketing respectively, went all-in together on Breedr for a major launch in early 2020. The couple — who have been married since 2010 and have three young children — also found those early days the hardest.  
"At the start of lockdown we did three months working in our bedroom, with our three children in the other room homeschooling. It was torture. There was no separation," Suzy says. 
"You felt like you were more in the trenches, there was more sparring," Ian agrees. "Now it is a lot more structured."
From the outset, couple founders have to navigate power dynamics other founders don't face. 
Rice is CEO at Generation Home. In the early days, this became tricky when employees would try to book meetings with Rice via Guy-White, who has held several roles at the startup and is now head of people. "When we were a smaller operation it felt an awful lot like I was his assistant," she says. "That's improved a lot now."
Suzy Wheal left Breedr's executive committee after the pair realised "the two of us together becomes quite forceful, and it didn't give as much room for other people's voices". 
"It's better for us to have those disagreements not in the room. People would say that's like their parents fighting," she says. "We don't do that anymore."
There is also the question of who delivers performance assessments. "Occasionally Suzy says 'where's my annual review' and then she decides against wanting that," Ian says, laughing as his wife's face screws up in reaction to the idea.
Divide and conquer
To avoid arguments at home, the couples Sifted spoke to say it's crucial to divide and conquer work responsibilities based on each partner's strengths and weaknesses.  
Grews and Salame naturally based roles around their skill sets; one is a "doer", the other had managerial experience. Other founders learnt from their mistakes.

Philippe and Sophie Frères cofounded Dusseldorf-based retail tech company, LiSA, in 2018. The couple, both 38, have been together for 16 years. They previously tried to launch an online children's fashion site for Philippe's long-running family business.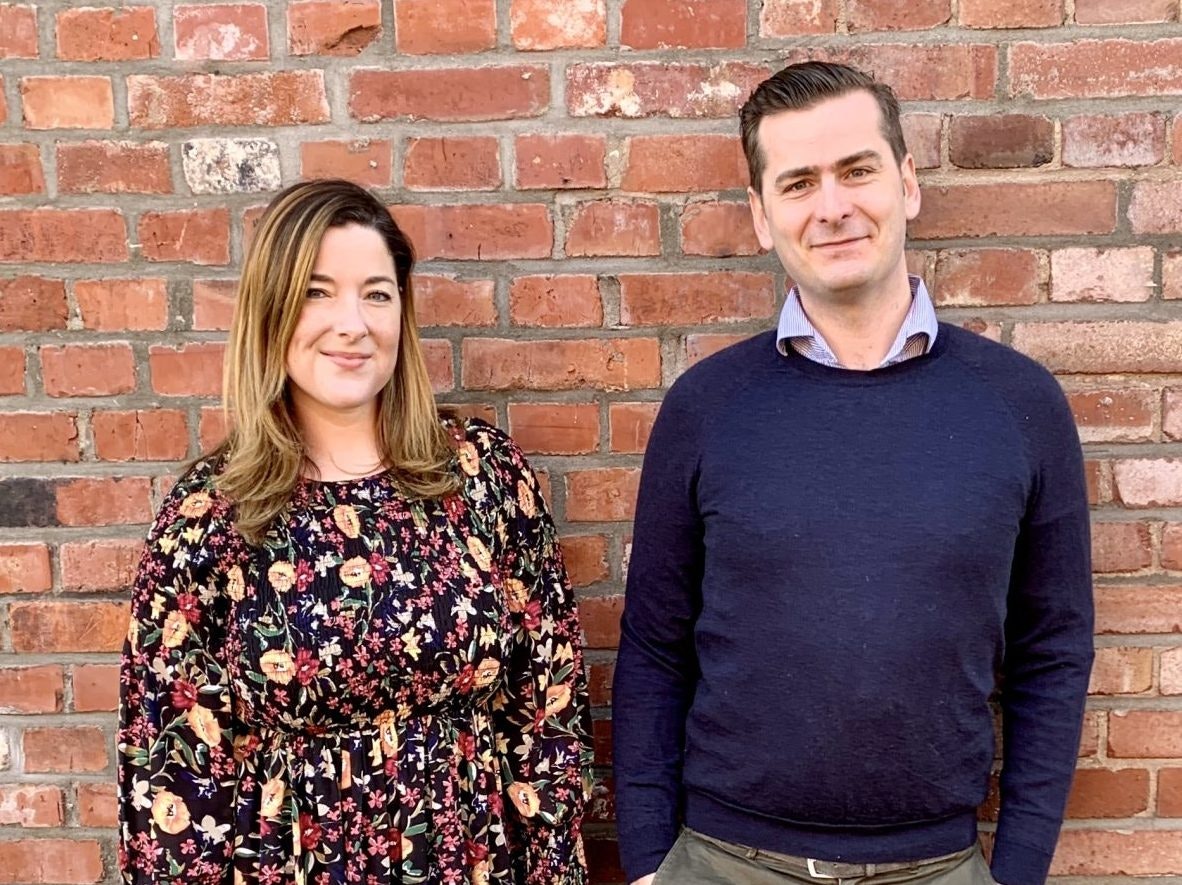 "The biggest, classic mistake we made at the beginning as cofounders was to believe that we had to be a part of every decision," says Sophie Frères, who is CEO to her husband's CPO at LiSA. "It made stuff take an incredibly long time. We completely tanked.
"Now we have a crystal-clear division of roles and responsibilities and accountability."
It is also crucial to fight the urge to micromanage. "We tried to establish complete trust," says Ian Wheal. "Without that trust, the micromanaging [of the early days] would have been even more annoying. You can't have that level of detail in your personal life and your work life." 
Separating work and life can be tricky
Running a startup with the person you live with naturally makes it difficult to find work/life balance. Some couple founders say you just have to give up on the idea, while others have found ways to create boundaries. 
Former CERN particle physicist Dr Elina Berglund Scherwitzl, 38, and her scientist husband, Dr Raoul Scherwitzl, 35, have run fertility app Natural Cycles together as co-CEOs since 2013. Elina says the couple have now found a balance but in the early years it was often "difficult to find time for holidays or even parental leave".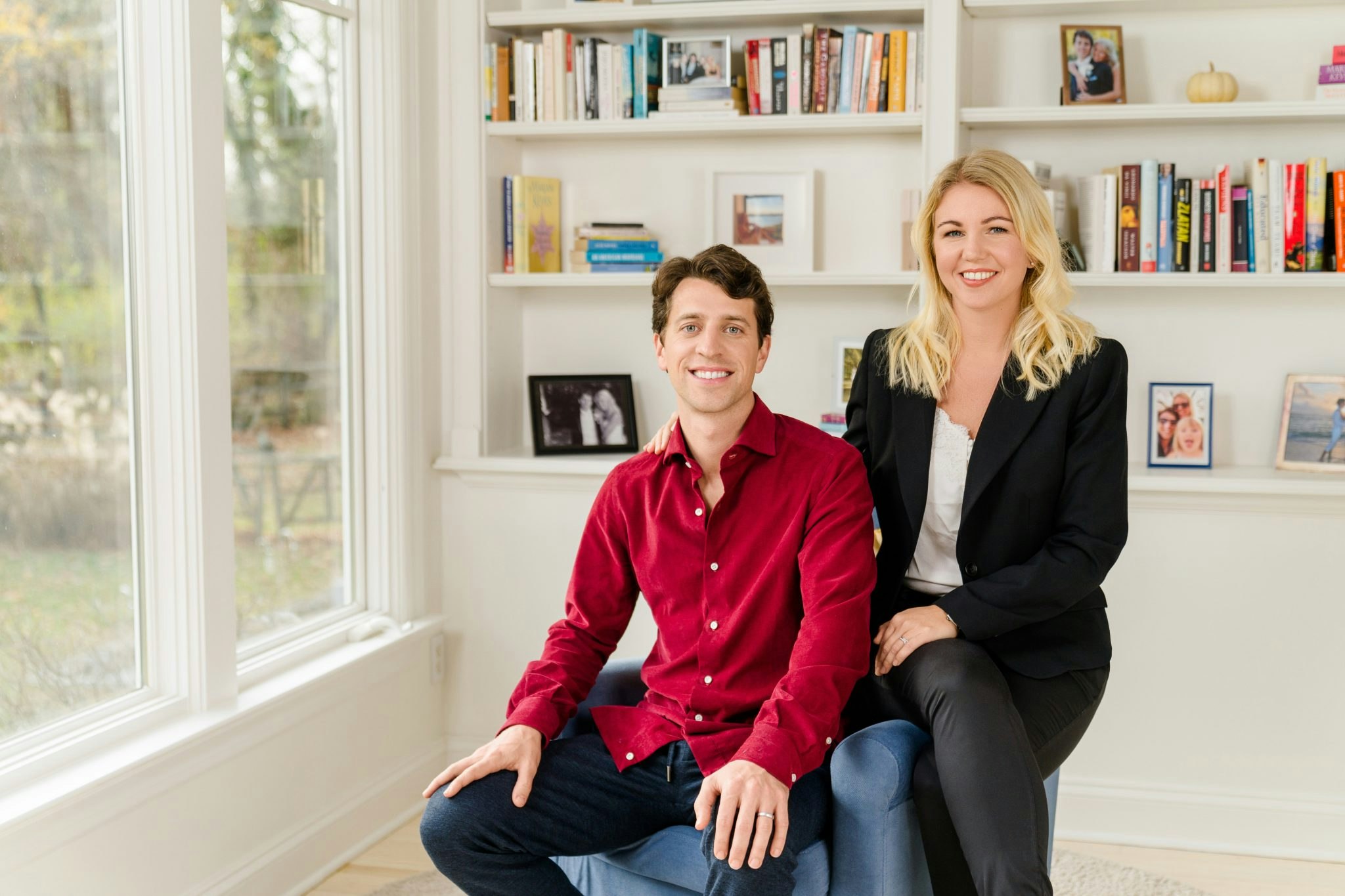 The Wheals, fellow parents and cofounders, now find their children monitor work-talk.
"We do talk about work all the time, but our kids police that pretty well now. They'll say, 'no, enough now, stop talking about Breedr'," Ian and Suzy say.
The Generation Home cofounders still have a "pretty blurred" divide between work and home life — but Guy-White says she tries to find the positives. 
"It's about accepting that sharp division isn't going to exist and you're probably going to drive yourself crazy trying to erect that," she says. "If I weren't doing the company we'd probably be divorced… It's so all consuming."

Sophie Frères, who sees the challenge as just "not to be working 24/7", agrees. "I look around in my group of friends where one is a founder and one of them isn't, and there is almost always friction because of that. We both work like crazy, but at least it's both of us."  
Money matters
Often a founder has a partner who keeps earning a stable salary while their other half tries to pursue their startup dream. But if your partner is your cofounder, there is no safety net.
"You're really throwing all your eggs in one basket," says Philippe Frères. "In my opinion, it shows even more passion for what you're doing — you'd be crazy to both of you go all-in unless you truly, really believed in it [the business]."  
VCs often introduce specific deal terms for married founders, or ask for a neutral chair on the board if both have seats.
Some couples, such as the Natural Cycles team, said their relationship status "was never an issue" when fundraising. The Generation Home team found their being together only came up at seed stage. Rice thinks having "very clear delineations of responsibility between the two of us" may have helped calm any investor nerves.
Others found a latent bias. A mentor once suggested the Travel Creators team not mention being a couple to potential VCs at the earliest stage of fundraising. The Frères were required to tweak a certain share deal clause when sorting one funding agreement to offer the investor additional protection because they are a couple.
Sophie Frères leads most investor meetings. "We had to talk to a lot of investors," she says. "There were a few trigger questions or statements which started popping up. One statement, which came mostly from male interviewers or potential investors, was: 'I could never work with my girlfriend, how could you guys do this together?' That is obviously a very biased way of framing it, and is very hard to respond to."
The couple would explain the advantages of being both romantic and business partners. Some investors were convinced, but "you could also see the people who were just like: 'I don't believe you'," says Frères. 
'There is more at stake'
Running a company with a significant other is arguably more stable than a "normal" cofounder setup — it's harder to quit your marriage than a friendship. Couple founders see this as a major advantage over other business partnerships: as long as things are working, each person is less likely to make an early exit as they're in it for the long haul already. 
"There is more at stake," says Sophie Frères. "If there's a big decision there's more to fight for. I think it is the biggest advantage by far, and that it is massively overlooked. It is why family businesses last too; you're doing it for something bigger." 
Rice points out that all cofounder dynamics are complicated, but that when friends launch a company together "your financial interests are not aligned in the same way that they are when you're married". 
"We have a singular purpose together for our home life and for our work life — there is a deeper responsibility," Salame says. 
Work perks
A lesser-talked about bonus of being a cofounder couple? A business trip can also be a mini-break. 
"I thought you were going to say we save money by sharing hotel rooms," Philippe Frères quips.
The duo just went on a joint business trip to New York. "The 30% [of our business trips] that do overlap, it's quite nice because you're also travelling as a couple. It's a cherry on top of a cake," Sophie says. "Those are the occasions that it's like, 'it's pretty cool we're doing this together and get to share this'."
Another perk? "You're getting to know someone that you care about and love on another level, which most couples don't have the opportunity to do," Grews says. "I think we can really say that we know each other inside and out, 360 [degrees]."
"I think we have matured so much as businesswomen, but also within our own relationship," Salame concludes. "It has allowed us to self-regulate a bit more."
Top tips for couples considering the journey

If you have kids, make a version of Suzy Wheal's giant life spreadsheet to make sure you're splitting the life admin equally (Template here)

Get a dog. "The dog is by far the greatest distraction that we have from work," Rice says. "It's the only time, the thing that gets our attention to switch."
Get out of the house, go to different spaces, hire a meeting room away from your personal space — especially in the early days, Grews says. It will help avoid conflict.