Earlier this year Sifted covered a project that imagined some of the ways generative AI could be used for harm. One idea was an Amazon Alexa that could be programmed to play AI-generated Taylor Swift songs when a user says a secret word, and not turn off until the secret word is repeated. 
So, when London-based Stability AI released its audio generation tool — Stable Audio — this week, we felt it our duty to test whether new technology from one of Europe's best funded AI startups could be used to replicate the divisive tones of Queen Tay Tay, for good or for harm.
The results were alarming.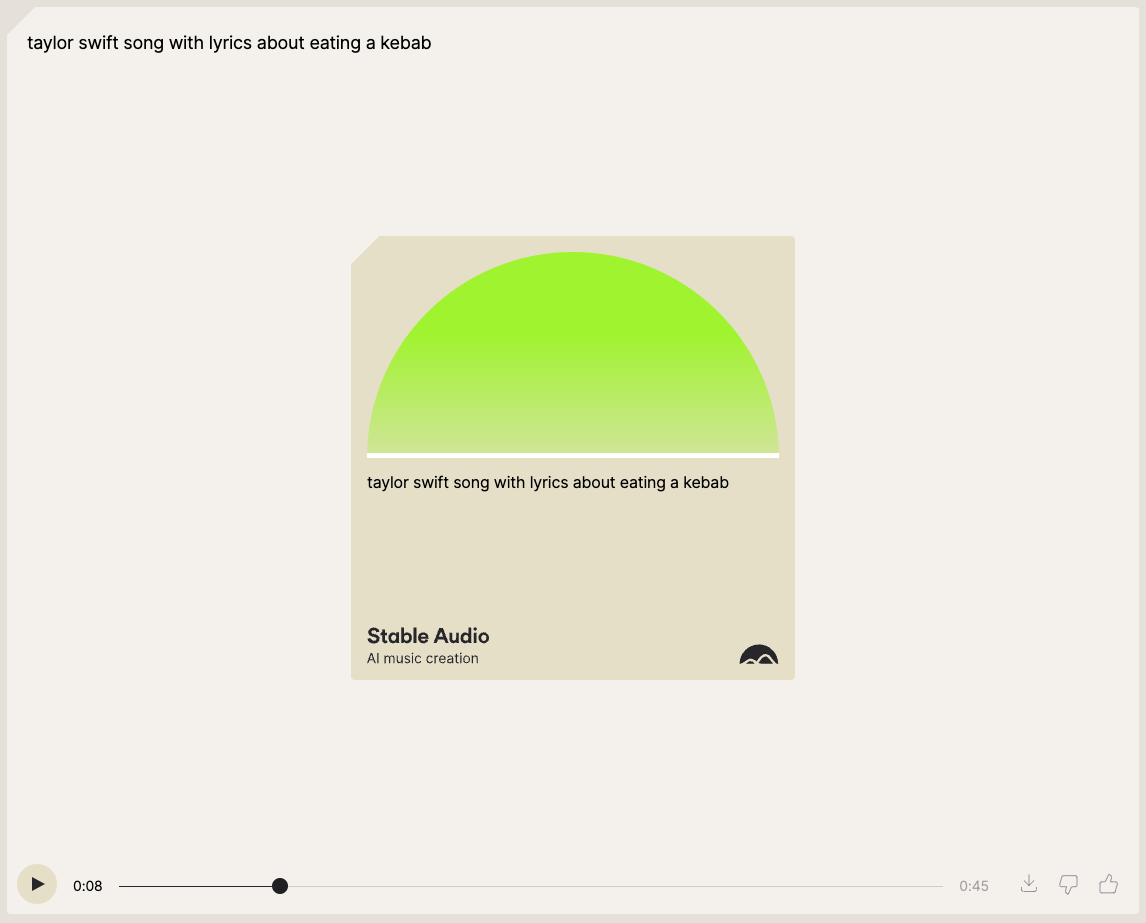 As one of the world's wealthiest entertainers, Swift could reasonably be accused of being out of touch with the common man. And while she's busy lighting up stadiums around the world, selling more than $1bn-worth of tickets, we like to imagine that even pop royalty has to take time to unwind on the sofa eating a kebab and watching Gogglebox from time to time.
But Stable Audio had other ideas.
Despite getting a fairly clear and basic prompt — Stable Audio appears to have reinterpreted Taylor Swift's glossy pop sound as a chaotic punk-skiffle instrumental, layered with screeching demonic vocals that would be more at home in a Black Sabbath support act.
One key reason for Stable Audio's imaginative interpretation of the Swift oeuvre is that the model is trained on a a library of production music that doesn't include commercial tracks. So we can forgive Stable Audio for not rendering her work with a high degree of accuracy.
Sifted reached out to Stability AI to ask what intended use cases it sees for the audio generation tool, and how it plans to monetise it.