When I moved into a Roman family's annex with a year's worth of luggage a decade ago, nothing could have prepared me for the crawling hell I'd soon endure. 
After five sleepless nights, the emergence of itchy red welts all over my arms and legs, and some frantic googling, I made the painful discovery that bed bugs are very real, very hard to get rid of — and even harder to forget... 
To this day, every time I stay in a hotel I carry out a frantic mattress, curtain and carpet check operation, while my boyfriend and friends roll their eyes at me.
And, according to last week's social media and tabloid pages, hundreds of Parisians can now relate. The little brown bugs have taken over the Paris metro, cinema and hotels; the Paris mayor has declared "no one is safe" from the "scourge" of bugs taking over the city; and she's called for urgent action to exterminate them ahead of the 2024 Olympics. 
But, as with nearly everything, it turns out there's a startup that wants to come to the rescue. Cambridge HQ-d Spotta has been in discussions with the Paris mayor about eradicating the pests from the city ahead of its big summer 2024 event.
Spotta has designed a small "internet of things" sensor device that can be fitted to hotel beds and metro seats and send live bed bug detection reports to authorities, so they can act fast to quash an infestation.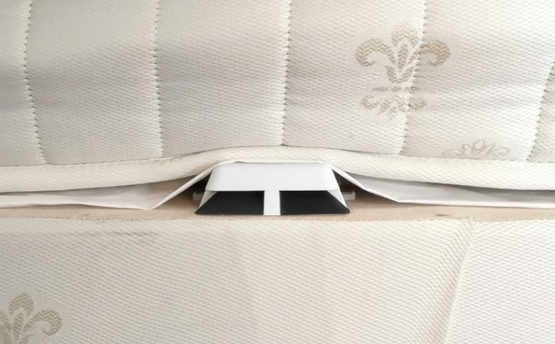 Although it can't help with extermination, it crucially helps prevent bed bugs coming back again.
And it's apparently a problem VCs think is big enough to back: Spotta has raised $1.1m to date from investors including Remus Capital and Wren Capital for its bug-busting new tech.

A trillion dollar problem 
Spotta cofounders Robert Fryers and Neil D'Souza-Matthew are engineers who met when they were both working on ultra low power sensoring at Cambridge. After spending the first few years of their careers making pacemakers, the pair became interested in the pest control industry. 
"It's an interesting space because it's clear that nobody has innovated for decades," CEO Fryers tells Sifted in an interview.
"It's one of those super unsexy but very important fields: the world loses roughly half a trillion dollars a year thanks to insects and pests. But until it blows up in the media like it has this week, no one really thinks about them." 
Fryers says that bed bugs are a pest that have plagued humankind for centuries, and that every urban area in the world will always have several ongoing infestations — but cases have been trending upwards in the last 10 years.
"Each year we've been seeing a record number of cases in Western European destination cities," Fryers says. 
"Things went quiet during Covid, where they lay dormant as we weren't travelling — but now they're back with a vengeance."
Developing resistance
Global warming is exacerbating the problem, Fryers says, as bed bugs breed faster in warmer weather.
And where hotels managed to keep the bugs under wraps in the twentieth century with powerful pesticides, most of these were banned in Europe in the '90s.
Since then, pest control teams have been left with a small selection of permitted chemicals to try and stem infestations — and the bugs are getting wise to their methods.
"We're seeing multiple examples of repeat treatments that don't solve the problem," Fryers says. "In a very similar way to antibiotic resistance, we've basically been breeding pesticide resistance in the bugs." 
While bed bugs will always manage to hitchhike on travellers' suitcases one way or another, Fryers says that it is possible for hoteliers to keep infestations under control through early detection. 
The earlier and smaller an infestation is when it's spotted, the more likely that chemical or heat treatment will completely kill the bugs that are found. Spotta says its devices help hotels to detect as little as one bug at the start of an infestation — and then send an immediate report and video to hotel or transport management.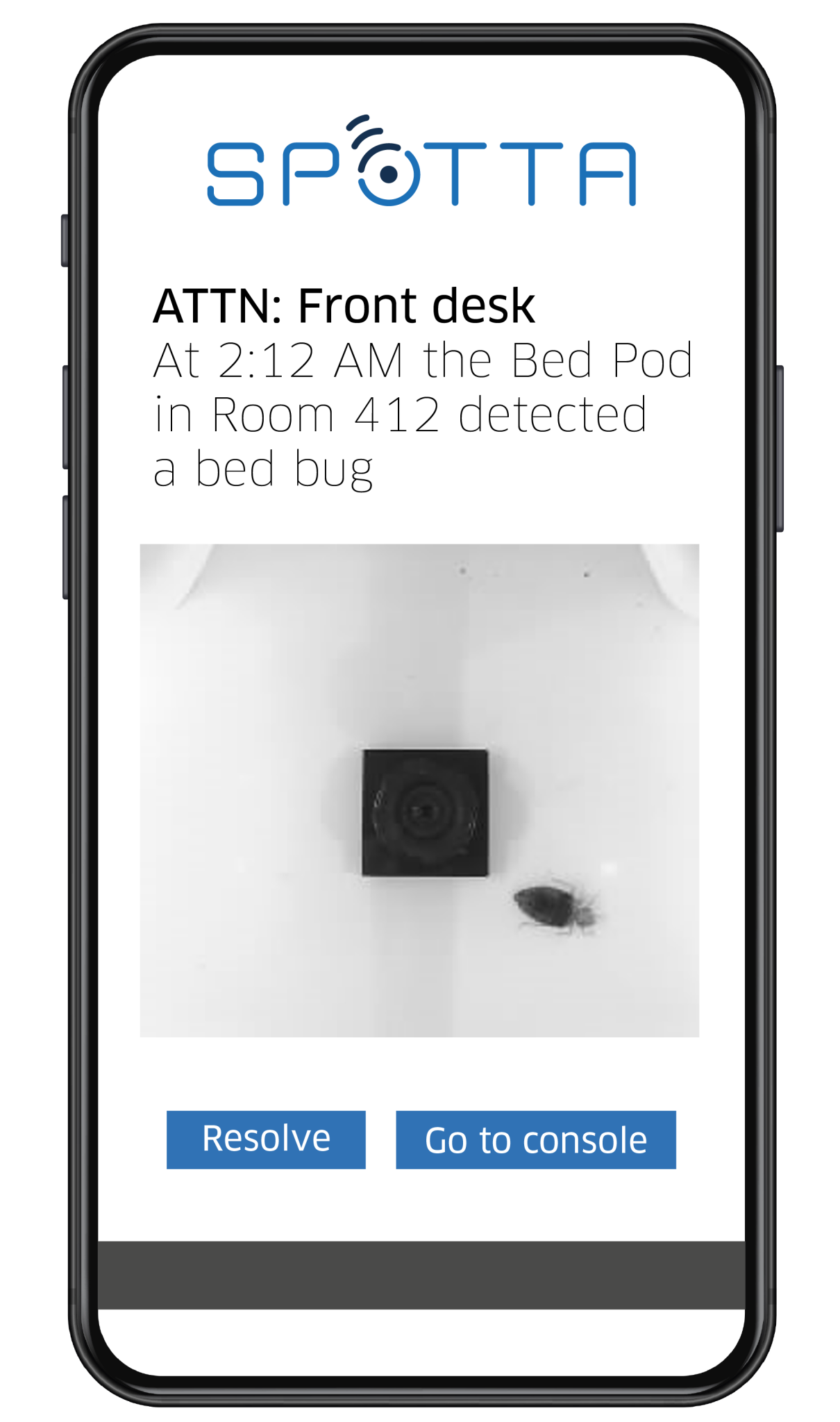 So far, the startup has fitted around 4,500 devices in hotels across nine countries, and is working with four governments. It charges hotels 15p per device per night and each device can run on one alkaline battery for a whole year – costs that Fryers says pale in comparison to the cost of large-scale extermination.
Spotta's devices aren't just used for bed bug detection: the startup has also worked with forestry bodies on quelling pine weevil invasions; and Fryers is flying out to Qatar next week to speak to the government about stopping a bug infestation on local date farms.
Other companies like Slovenia's Trapview (which has raised $19.5m to date) and Canadian agriculture-focused unicorn Semios also provide pest detection and monitoring devices, but Fryers says they rely on big powerful computers which makes them very costly — bad news for large hotels that need to fit devices in hundreds of rooms. 
And although bed bugs have been a growing problem, Fryers says that Paris can get the situation under control if it focuses on vigilance and prevention.
"There's a real stigma around bed bugs but we need to open our eyes and look at this like a city-wide, societal problem," Fryers says.
"They're nothing to do with cleanliness and they're just bad luck — so we need to work together using technology to nip it in the bud."