At a spotless textiles lab in Jyväskylä, central Finland, a machine quietly whirrs away, spinning wood pulp into cotton-like fibres.
Inside, workers don't need to worry about donning protective kit like ear defenders or flame-resistant clothing like they would in a normal fabric mill, where the noise can literally be deafening. The smell of chemicals doesn't waft through the air and despite being in the business of producing wispy strands of fluff, the floor doesn't look like it needs a sweep.
This machine represents the squeaky-clean future of fashion textiles according to Spinnova, the six-year-old textile startup that runs this factory. It is one of a number of startups racing to scale up production of recyclable fibres made from sustainable raw materials. 
In the run up to Cop26, where fashion industry delegates have been grilled on their plans to source more sustainable materials, Spinnova invited journalists to its factory for the first time to see how it was getting on with a solution. 
"Brands are looking at all the options available to them," Janne Poranen, Spinnova's cofounder and chief executive, says. "And the key [question they have] is, who will be able to scale? The winners are going to be the ones who are able to scale these sustainable solutions, and that's where we are confident. From the very beginning, we have been thinking only about how we are able to scale this up."
By 2033, Spinnova reckons its fibres could replace 4% of the world's €44bn cotton supply. The fibres use 99% less water, are both biodegradable and recyclable and could even improve textile worker safety: they are free of microplastics and harmful chemicals.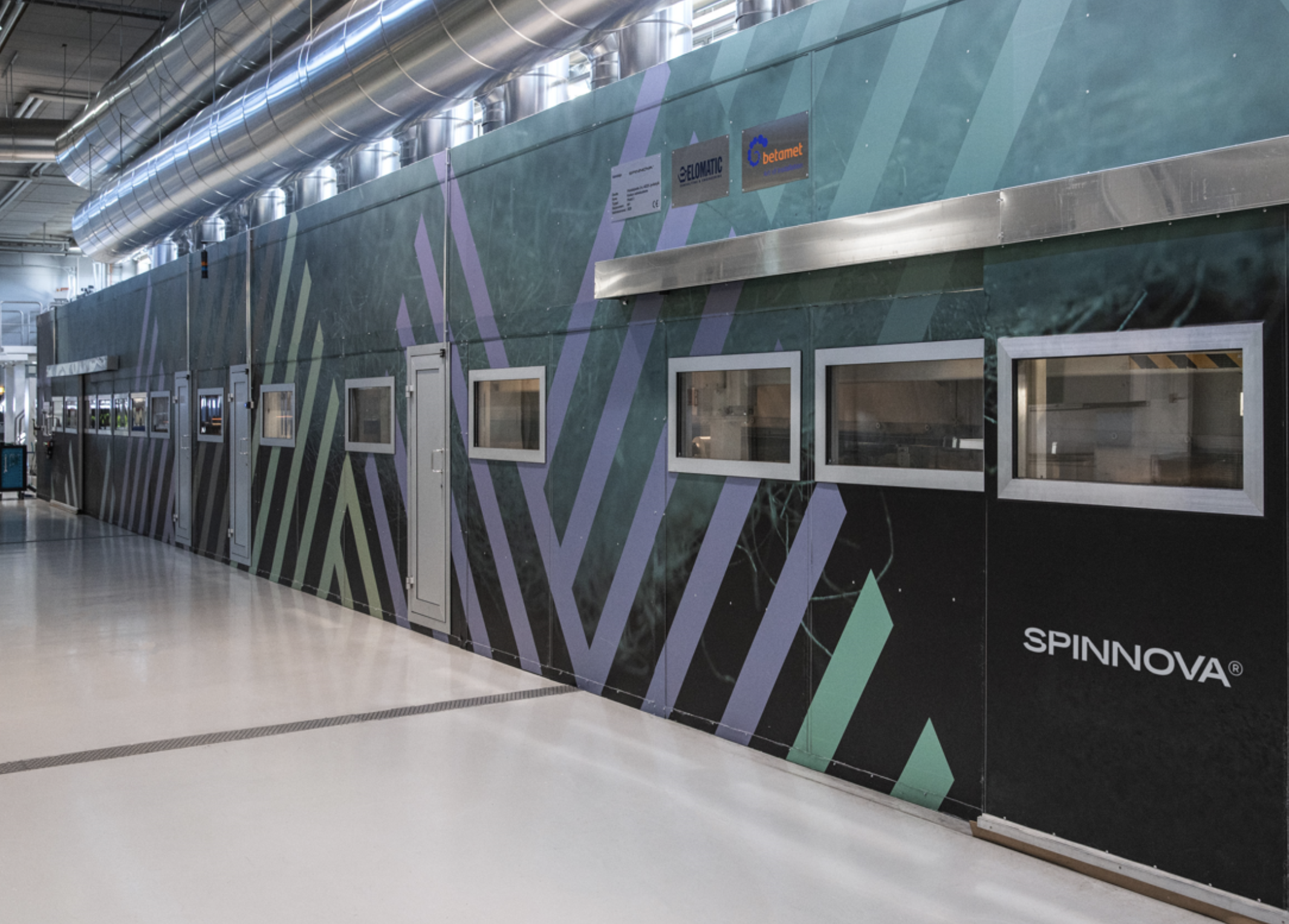 How Spinnova makes its yarns
Unlike other wood pulp-derived fibres such as viscose and lyocell, which use chemical solvents to extract the fibre building blocks, Spinnova's process is more about the mechanics. Wood pulp is ground into a paste before being mixed with water to create a goo, which is then squeezed into fine strands. These are then dried out and spun into yarn.
It's a process Spinnova says will work with any material that can be turned into a pulp — such as wheat and rice straw, potato and even leather offcuts. 
Sifted Newsletters
Climate Tech
Every Thursday
The green transition is underway — meet the startups driving it.
"Some of the brands want to use waste as a raw material, so it makes sense that we can provide this solution as well," says Poranen. "The big picture is that if you're able to use wheat straw or rice straw, instead of burning that on the fields, you can then use the same land for food production and textile materials."
But while brands would prefer to tell customers that a t-shirt has been made from something that would have otherwise been thrown away — like pineapple leaves or even old jeans — rather than a tree that's been chopped down, these applications won't be able to scale until robust, industrial-scale agricultural or textile waste recycling processes are put in place. 
For now, Poranen argues that much more readily available wood pulp is Spinnova's best bet for achieving mass scale. 
In February, Spinnova announced a 50/50 joint venture with Brazilian paper company Suzano, which is supplying wood pulp from its planted eucalyptus trees. Spinnova says that using the virgin pulp means its fibres have a carbon footprint that is 65% lower cotton's.
Scaling Spinnova's fabric solution
Even getting to this point has not been easy. Due to the capital-intensive nature of the project — and the level of involvement its fashion brand partners need in order to provide feedback on how the fibres are behaving — Spinnova has not seen much interest from VCs, bar an undisclosed sum it raised from Finland's Maki.vc, instead relying on family offices and corporate investment instead. In June, it raised €115m when it floated on the Nasdaq; Adidas purchased shares worth €3m.
The pressure is now on Spinnova to turn a profit, and it has been building a number of revenue streams into its business model with this in mind. 
Instead of white-labelling its technology, Spinnova will sell machinery to the joint venture business — Woodspin Oy — it has formed with Suzano. "So we are like a machine manufacturing company in that way — but we are also equal partners in the production, so we are fibre producers too," Poranen explains. Suzano and Spinnova have together invested €22m into building the factory, of an estimated €50m total build cost.
Once the factory is running at capacity, Spinnova also plans to buy back fibres from the joint venture company in order to create its own fabrics, which it can then sell to brands directly at a higher margin.
The machinery sales alone, Poranen says, should be able to get Spinnova to profitability within five to six years.
Rough start
For Spinnova to achieve its lofty impact goals, it needs to convince as many brands as possible to switch over to its fibres.
It is already working with a number of fashion companies to develop products using the material. Since 2019, Spinnova has launched a handful of commercial products with Norwegian outdoor clothing brand Bergans — a backpack, a wax-treated jacket and a shirt — made using Spinnova-blended fabrics and which can be disassembled and recycled after use. It has also struck partnerships with Adidas, H&M, the North Face and Finnish design house Marimekko.
But despite its pilot line being up and running since 2019, no fashion designers are making products using 100% Spinnova fibres, which have a rougher texture than the soft cottons and super-soft wools most consumers are used to.
Marimekko, for example, is developing sample jacket designs using a 20-30% Spinnova and 80-70% cotton blend. It had previously tried blending a higher percentage of Spinnova fibres with lyocell, which resulted in a coarser-feeling, less flexible fabric.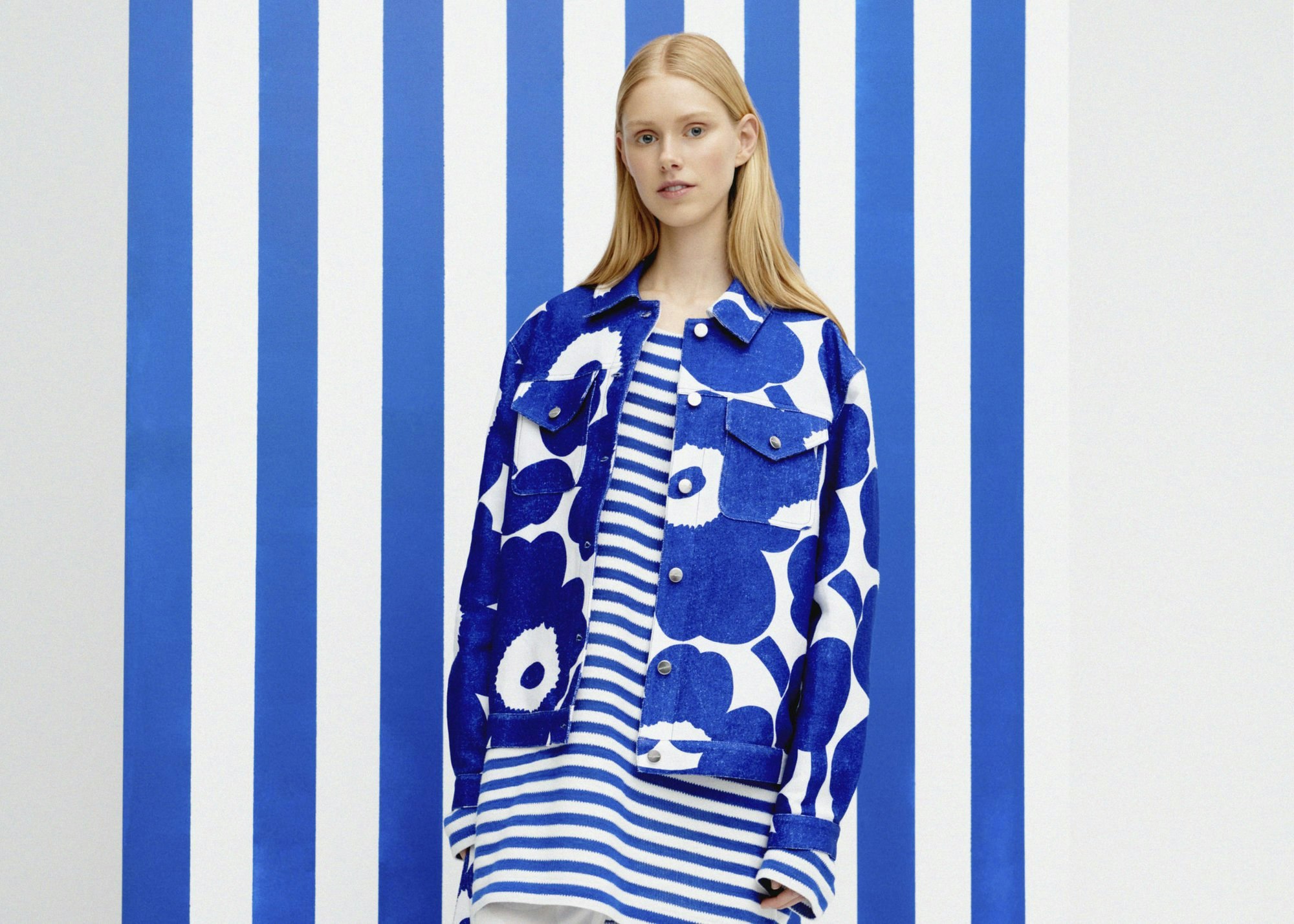 "We are using blends because [our] brand partners think this is the easiest way to go to commercial scale," Poranen admits. "The customers they have are used to cotton and wool's qualities, and when you blend with 30% or 50% [Spinnova fibres] we see the quality remains pretty much the same." 
Designers also aren't always sure what to do with fabrics that are rough to the touch. Poranen says that Spinnova does not yet know "what the final challenges are that [designers] will have when using 100% Spinnova fibre". However, he argues that replacing even a portion of less environmentally friendly fibres with Spinnova's will help brands meet their environmental goals.
Spinnova's futuristic factory is still in its pilot phase, but as it ramps up production (due to start next year), and designers become more accustomed to working with Spinnova-blended fabrics, Poranen expects they'll start experimenting with Spinnova-heavier blends. But getting people to give up their super-soft cotton entirely seems to be some way off.
Sifted's visit to Finland was paid for by Spinnova, but it had no say on the final article.