The male fertility forum on the social media site Reddit makes for painful reading. Hundreds of men go there to talk "openly and honestly about sperm", comparing test results and sharing heartfelt stories.
One man, with the handle 69sperms, says his hopes were rising when his wife's period was three days late. But then it came, and he was devastated. "I've never been violent before, but I punched and broke my car radio and cried in my car for 30 minutes."
These men are at the forefront of a crisis in male fertility, with a study showing that the concentration of sperm in semen in the western world has decreased by 52% in 40 years. Awareness of male fertility as an issue is also growing.
I've never been violent before, but I punched and broke my car radio and cried in my car for 30

minutes.
Startups are capitalising on this crisis. In Europe, companies such as Legacy and ExSeed have raised millions in venture capital money offering sperm-freezing and testing services, while others such as Coolmen are looking at ways to improve fertility.
In the US startups such as Dadi, at-home fertility test and sperm storage company, have launched with great fanfare. Earlier this year Dadi raised $2m in funding from London-based seed fund Firstminute Capital and New York-based venture firm Third Kind.
Denmark: the sperm capital
In the late 80s, Ole Schou changed the course of sperm business by opening what would become one of the world's biggest sperm banks.
After having a dream of freezing sperm, he started the Danish company Cryos in 1987. Freezing sperm was not, as it turns out, a profitable business, but when the company pivoted into selling donated sperm to clinics, everything changed.
It is a moment of perfect timing when both research and technology are coming

together.
Today, Cryos sperm bank alone holds 170 litres of sperm, is responsible for around 2,000 babies a year, and has made Denmark one of the world's top export countries when it comes to high-quality sperm. The two largest sperm banks both deliver to about 100 countries.
In countries such as Finland and Sweden, where lesbian couples and single women are able to inseminate, the sperm is often flown in from Denmark due to the lack of local sperm donors.
Startups take over
Given this historical dominance, it is no surprise that some of the most exciting startups in the global sperm-tech space are coming from Europe, and many from Denmark itself.
Copenhagen-based ExSeed, which has raised around £1m, is an at-home sperm testing company, where users can skip sending the samples to a lab. With a device and a mobile phone, the answer will be delivered to your phone. ExSeed has soft-launched in Denmark and Norway, and is now set on the UK market.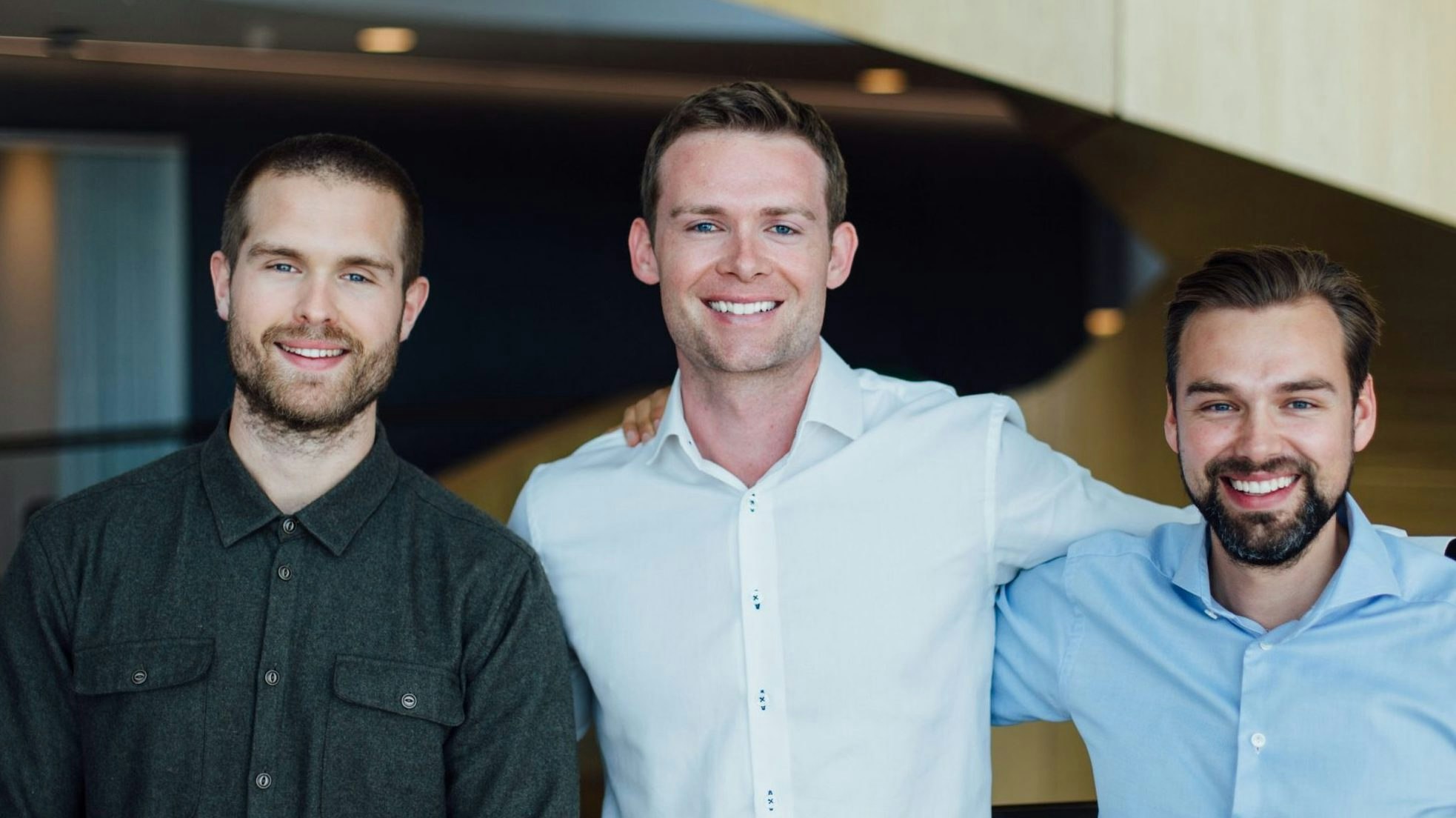 For them and others such as Legacy and Coolmen, there is a big opportunity because there is a growing awareness of male fertility as an issue — since the 2017 study showing the 52% drop — at the same time as technology is coming on in leaps and bounds.
"It is a moment of perfect timing when both research and technology are coming together. The famous study that came out two years ago about western men's sperm quality has done a lot," says Morten Ulsted, cofounder of the home test kit ExSeed Health.
"And then the rise of femtech companies such as Natural Cycles, Clue, Glow and Elvie, they have basically created a $40bn category that didn't exist ten years ago. That has also played a part."
Better science
There is still uncertainty about why male fertility is decreasing, and why only in the West. It is also unclear how much sperm concentration actually affects fertility among men overall.
"There isn't enough research done on this so if there is an overall fall in male fertility, that has not been validated," says Mohamed Taha, one of the scientists and the chief executive of French fertility startup Mojo Diagnostics, which develops a tool for improving sperm analysis.
"Age is, however, an important factor and many are not aware of the fact that the DNA of sperm changes after the age of 35, which can increase the risk of miscarriages among other things."
While female fertility is well researched, male fertility is still in the

dark.
The science may not be clear, but what we do know is that across Europe, there are hundreds of clinics that do male fertility assessment and the number of these tests has skyrocketed in the last few years, according to Taha.
At the same time, the results of assessments vary greatly between clinics. To help solve this problem, Mojo Diagnostics is now developing a tool using computer vision to automate sperm analysis, which will drastically speed up and improve the test results at fertility clinics.
In June, Mojo Diagnostics will start to pilot its product in 10 clinics in London — where the company is also planning to move its operations from the French city of Lyon in May.
"London is our choice because the UK is the mecca of fertility in the world, in terms of size and in terms of doctors. Almost all advancements in this field have roots in London," says Taha.
Many are not aware of the fact that the DNA of sperm changes after the age of 35, which can increase the risk of

miscarriages.
Ulsted from ExSeed says: "The Scandinavian research community within reproduction is one of the strongest in the world so it would be silly not to make use of those strong ties," Ulsted says. "But then from a commercialisation perspective, we've had more of a born global mentality. The UK made sense since one of our main investors, MNC Health, is well aware of the legal framework in the UK."
The ExSeed home testing kit, according to Ulsted, uses the exact same software as being used in the most advanced andrology labs. And with a clever correction algorithm and optical optimisation algorithm, ExSeed makes it possible to draw the data with its at-home kit and a smartphone.   
"It is only now that the mobile phone technology has advanced enough for us. A few years ago, that technology wasn't available," says Ulsted.
Not just freezing
Many of these companies are in the area of analysing and freezing sperm, but there are others looking to help with male fertility more generally.
In Wrocław in Poland, Coolmen has focused on the fact that keeping the testicles cool seems to have a positive effect on the semen.
Research done in a hospital setting in 70s Germany, showed that the cooling of men's testicles had a positive effect on sperm. This is something that the founders of Coolmen believed could still work but with an easier-to-use wearable, according to Dorota Partyka, project manager at Coolmen.
"The founders found there was a huge gap in the market. While female fertility is well researched, male fertility is still in the dark," Partyka says.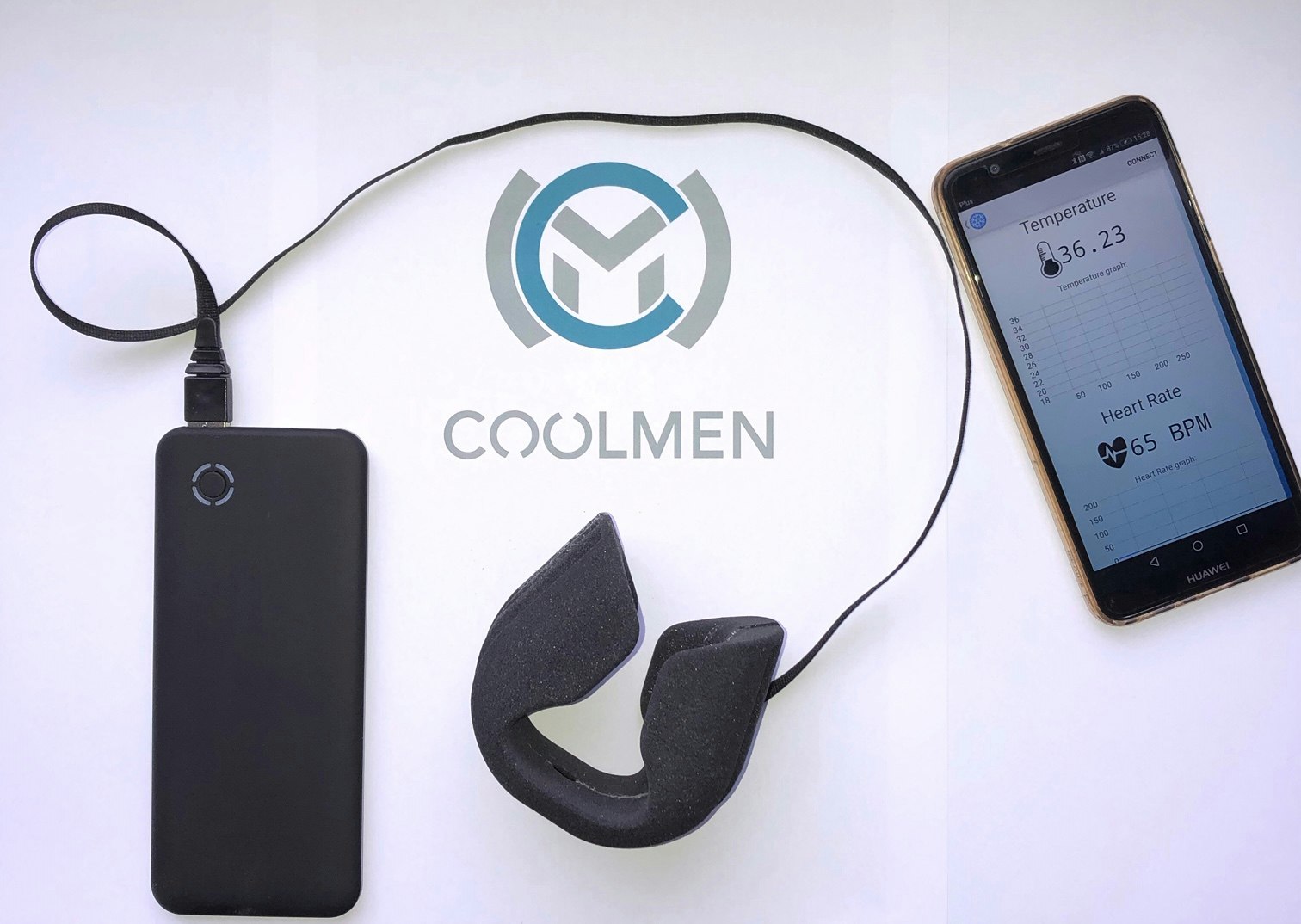 The wearable is attached to the testicles and will cool them down during the eight hours a day that it is worn for best results, according to Partyka. The company, which is about to get the product through medical certification in Europe, believe it can start selling to consumers by late autumn.
For couples facing difficulties getting pregnant, the products and services that are on offer from a variety of startups may come as a way to take control of the problem. However, it often comes with a hefty price-tag. And when it comes to Coolmen's cooling product, it is not just about money.
"For people that are struggling with not having babies, they are doing a lot of other, more intrusive things to get there. We have used materials to make it as pro-consumer as possible, but of course, it is weird — but it is also weird because it is new," Partyka says.
Eight European male tech companies
Mojo Diagnostics is a French company developing software that uses computer vision to make better assessments of male fertility than what is usually used by clinics. The company will start testing its software with 10 clinics in London this summer. 
Legacy is a Swiss company founded in 2018 to help men both with male fertility assessment and, if desired, frozen storage of sperm. Operational across the US, Legacy's customers get privacy by having a testing kit delivered to their homes and then later picked up at a convenient time. It is not for free though — the price tag for the cheapest package is $350. Funding to date: $500,000.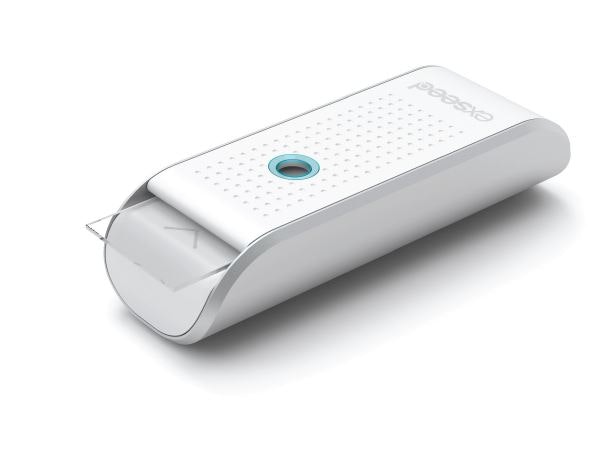 ExSeed Health is a Danish startup that also relies on home testing, however, no need to have the semen collected. With a device and mobile phone, the answer will be delivered to your phone. ExSeed has soft-launched in Denmark and Norway and is now set on the UK. The price for an ExSeed home kit is £145. Funding to date: £1m.
Coolmen is a Polish company that has spent the last couple of years coming up with a wearable to keep the testicles cool. The product that is still in its testing phase will be ready for sale in Poland in late autumn 2019.  
Eddie is a British company that delivers Viagra straight to your door. Based in London, the company has been marketing itself massively on public transport.  
Comphya is a Swiss company with a solution to erectile dysfunction when Viagra and other oral treatments don't work. The company has developed a solution based on implanting a neuro-stimulator in the pelvic cavity, which can be switched on and off by a wireless remote control.
Manual is a British wellness site for men's health issues including hair loss and erectile dysfunction. As much as women need to find out more about female health issues, men do too — at least that is what Manual's founders and investors believe. The company managed to raise £5m in seed funding earlier this year from UK's Felix Capital, Germany's Cherry Ventures and US-based Cassius Capital among others.
CDLP is a Swedish startup that is not exactly marketing itself as a solution to low male fertility; however, the men's underwear that the company sells is supposed to breathe much better than cotton underwear and therefore keep the package cool and fresh. 
More reading on the topic of male fertility:

Come inside: the world's biggest sperm bank
The male fertility startup that wants to be 'the Swiss private bank for sperm'
The Dawning of Sperm Awareness
[box title="What do you want us to cover?"]
When writing about femtech companies, Sifted asked readers to tip us off about companies that fly under the radar. In this call-out, we also got a tip about a male fertility startup, which is the reason why we wrote this article. Do you want Sifted to write about something in particular? Let us know![/box]