Corporate expenses-management may not be very glamorous, but it's a sector attracting a lot of money. France's Spendesk on Monday said that it had raised a €35m Series B to expand across Europe and take on cash-rich rivals.
Spendesk tries to make it easier for small businesses to manage the expenses of employees. "The idea [for Spendesk] really comes from personal experience…" says chief executive Rodolphe Ardant. "I was working at another company and it was frustrating spending time on things that didn't bring added-value."
Spendesk, which raised €8m just last January, aims to bring both ease and control to employees' expenses through optimised approval-interfaces and products.
These include pre-paid (pre-approved) cards and 'virtual cards', which are one-off serial numbers for online purchases. On top of that, Spendesk offers real-time, business-wide spend analysis, tracking countless subscriptions and office orders.
In other words, it's pitching itself as a happy medium between companies handing over shiny AMEXs for employees to spend frivolously but seamlessly, and those who opt for the reimbursement route; frugal but hassle-prone (even with the likes of ReceiptBank, which offer digital safe-keeping).
"Most businesses still manage spending like it's 1995," Ardent says, claiming Spendesk saves clients 3 days of mindless-work per month on average.
Stiff competition
Spendesk is not the first to the mark in this market, having launched in 2017. Other players offering corporate spend-management solutions include the UK's Soldo, Denmark's Pleo, and France's Ivalua. Moreover, while Spendensk currently serves 1500 small and medium-sized businesses, Soldo told Sifted in July it had 40,000 clients.
It's now a race to dominate new markets, hence the timing of Spendesk's latest raise — which comes just 20 months after its Series A led by Index Ventures. Indeed, the company says the fresh funds will be used to accelerate its expansion, planning to cast the net ever wider across Europe (Spendesk is in 30 countries already).
Sifted Newsletters
Sifted Newsletter
3x a week
We tell you what's happening across startup Europe — and why it matters.
Growth stats
Spendesk reported the following metrics to Sifted.
It's seen 300% average annual growth worldwide, with Germany leading the way with 500% annual revenue growth.
The team has grown from 20 to 120 people in the last year, and it's looking to double with a London office opening in mid-2020.
Its biggest clients include Flixbus, which now has 1000 employees, according to Crunchbase.
The platform has managed €150m in expenses since launching.
Spendesk expects to have grown to 3,500-6,000 clients by the end of 2020.
While the company looks to scale geographically, it plans to continue targetting smaller companies and startups rather than multinationals.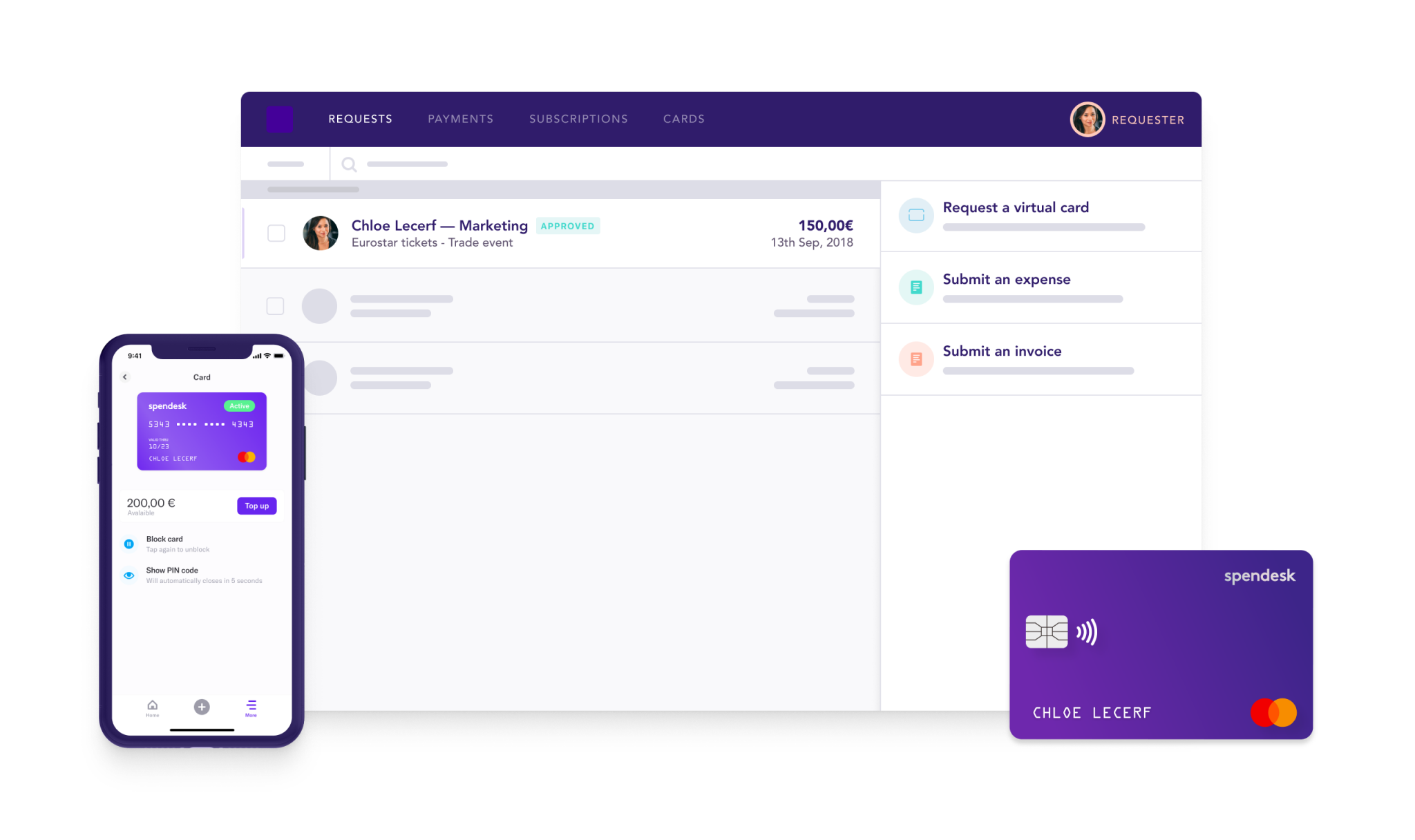 Survival
For the privilege of saving time, businesses pay Spendesk a minimum of €89/month, plus €8 per active account. That amounts to over €1000 a year at the lowest benchmark. Meanwhile, its larger clients like Flixbus could be paying around €9,000 annually.
With a global recession said to be looming, could luxuries like this not be the first to go for startups? Ardent laughs, but stands firm.
"Would you not get rid of coffee first? There's definitely more than €8 per employee per month there," notes the chief executive, who sold his previous business.
"If you're short of cash, the capacity to analyse where that money is going is not something I'd cut."