Finnish space startup Iceye has raised €74m in fresh funds in a further sign that the so-called "new space" ecosystem in Europe is growing at pace.
The company, which was founded in 2014, deploys radar satellites that collect images of the surface of the Earth at any time of day, in any weather conditions.
While other companies use similar technology, Iceye does so using microsatellites that weigh less than 100kg. With smaller satellites, it can offer a much cheaper service than larger rivals. In 2018, it was the first company to launch a SAR microsatellite in space.
The company — which sells the timely data to government departments and others dealing with among other things maritime operators, insurance, and disaster situations — is part of a new generation of tech startups disrupting the multi-billion euro space industry.
Imagery from disaster areas
Speaking to Sifted, cofounder and chief executive of Iceye Rafal Modrzewski said that the company initially started out tracking the movement of ice in the arctic — hence the name Iceye.
The challenge he said was that ice around shipping lanes could change quickly, and mariners wanted timely information. By having a constellation of small satellites it is possible to provide data with higher frequency and latency.
"It very quickly became obvious that the reason why ice was so hard to track is that there weren't enough revisits," he says, referring to the time it takes for satellites to orbit the earth and take a picture of the same spot again.
It turns out, he says, that smaller satellites at lower orbits rotating faster around the earth were "perfect" for helping track the ice, he said.
"But then it very quickly became obvious that what was useful for ice monitoring in the Arctic was useful to cover many other disaster areas globally."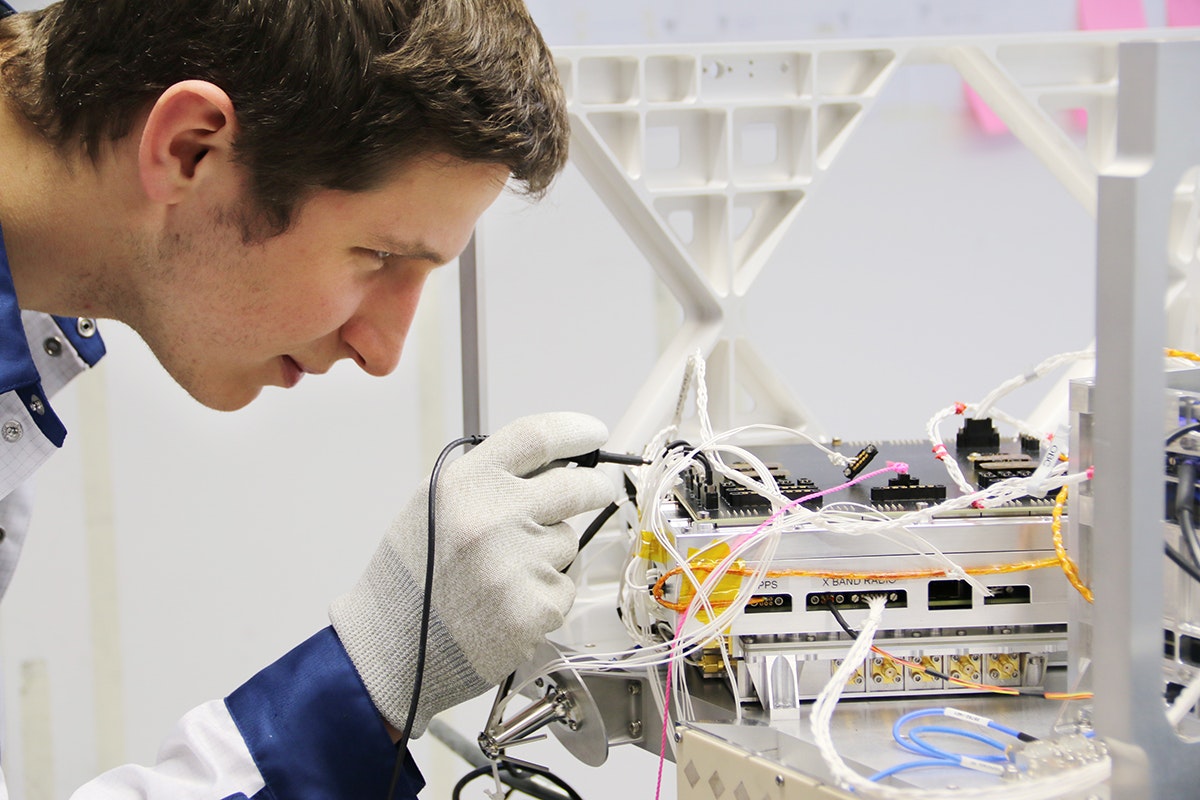 In Europe, there is a diverse range of space companies such as ThrustMe, Exotrail and Methera Global coming to the fore in recent years. For microsatellites, there are only a few players and Iceye is emerging as one of the leaders.
Excitement about the company is highlighted by the fresh injection of capital, which was made by Newspace Capital as well as existing investors Seraphim Capital, Draper Associates, DNX and Draper Esprit, Space Angels and OTB Ventures.
Iceye is now a leader when it comes to making small satellites using so-called SAR (synthetic-aperture radar) technology.
So far the company has a constellation of three satellites in space providing satellite imagery.
Following the raise, Iceye says it wants to add another four spacecraft this year. Next year the company is planning to add another eight, but even with the extra four, Iceye says it will be able to supply imagery from most places on earth within three to four hours.
There are a number of European startups that build parts or complete microsatellites, such as Sweden's Gomspace and Bulgaria's EnduroSat, but Iceye is pretty much alone in doing SAR microsatellites imagery. Iceye's competitors are mainly large satellite companies such as Airbus, optic satellite companies and new SAR companies such as Japanese Synspective and US-company Capella space.
With the lack of interest from European governments, Iceye's biggest customers are the North and South American governments, for which the company has been used to collect imagery from disasters such as hurricanes, flooding and oil spills.
"We have been in a number of oil spills, like the oil spill in the Gulf of Oman when a tanker was supposedly hit by a missile," says Modrzewski. "Then we were there on-site taking pictures of those oil spills and following them through to make sure that we know where the oil is about to land."
The Finnish startup has recently reached 200 employees and reported revenue in the tens of millions of dollars last year, according to the company.