The success of UiPath, which raised a whopping $750m earlier this year, at a valuation of $35bn, has put a spotlight on Romania's tech scene.
The growth of the robotic process automation (RPA) giant, which was operating out of a small apartment in Bucharest with just 10 employees as recently as five years ago, is the latest sign of the growing strength of the Romanian startup ecosystem, as well as hubs in the rest of southeastern Europe.
Sifted asked five top investors who focus on the region to highlight the up-and-coming stars of southeastern Europe, as well as pick a city/country they think could become a major tech hub in the near future. There was just one rule: investors could not choose their own portfolio companies, nor the city where they're based.
Here are some of the future stars of southeastern Europe (which, for our purpose, includes Romania, Bulgaria, the nations that make up ex-Yugoslavia, Albania, Greece and Turkey).
Dan Lupu — partner at Earlybird Venture Capital
Lupu was one of the early backers of UiPath. Earlybird launched its Digital East Fund in 2014, focused on early-stage startups in Eastern Europe and Turkey, and plans to announce a second regional fund, of around €200m, later this year.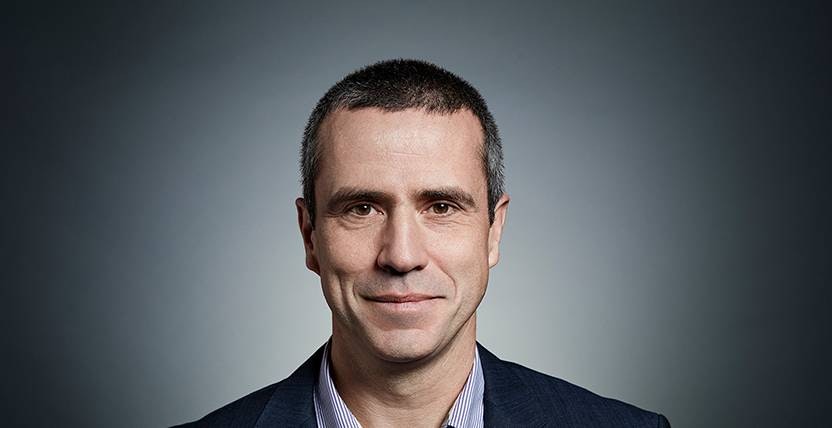 Smartdreamers (Romania)
Helps companies to automate the marketing of their job postings and build their employer brand. Apart from the integrating with Facebook and Google, Smartdreamers is able to address different channels depending on the type of profile.
The company is a single point of contact in a complicated process involving several steps and channel partners.
Emailtree (Romania)
Emailtree uses semantic analysis and AI to automate the interaction of companies with their internal and external audiences. Irrespective of channel (email, chat etc), Emailtree suggests responses increasing the productivity of customer response employees.
By integrating RPA technology the company is able to update information in CRM systems, enrich answers with customer specific data and seamlessly trigger internal processes.
Agremo (Serbia)
Agremo is able to use any kind of video input in order to analyse crop health and evolution. Their AI-enabled system provides crop-specific analyses and action recommendations (plan count, disease alert, soil factor analysis etc).
The flexibility of using low quality video allows them to partner with a wide range of drone operators offering services in different parts of the world.
Endurosat (Bulgaria)
Endurosat redefines the commercial satellite market by introducing modular, software defined nano-satellites. The company has a unique approach to building, deploying and operating a constellation of satellites which can be updated continuously while in space and whose data can be streamed through a dedicated cloud.
Startup hub: Bucharest
I believe Romania will witness a wave of startup formation over the next year. This is due to both visibility gained from the success of UiPath as well as the large pool of UiPath alumni with diverse expertise gained during a unique phase in the evolution of a unique company.
Marius Ghenea — managing partner at Catalyst Romania
Catalyst Romania is a Bucharest-based VC fund which recently launched its second-generation tech fund. It invests in Romania and other countries in the SEE, with assets under management of €50m+. Prior to VC, Ghenea was a serial entrepreneur and business angel, author and a dragon on Romania's version of Dragons' Den.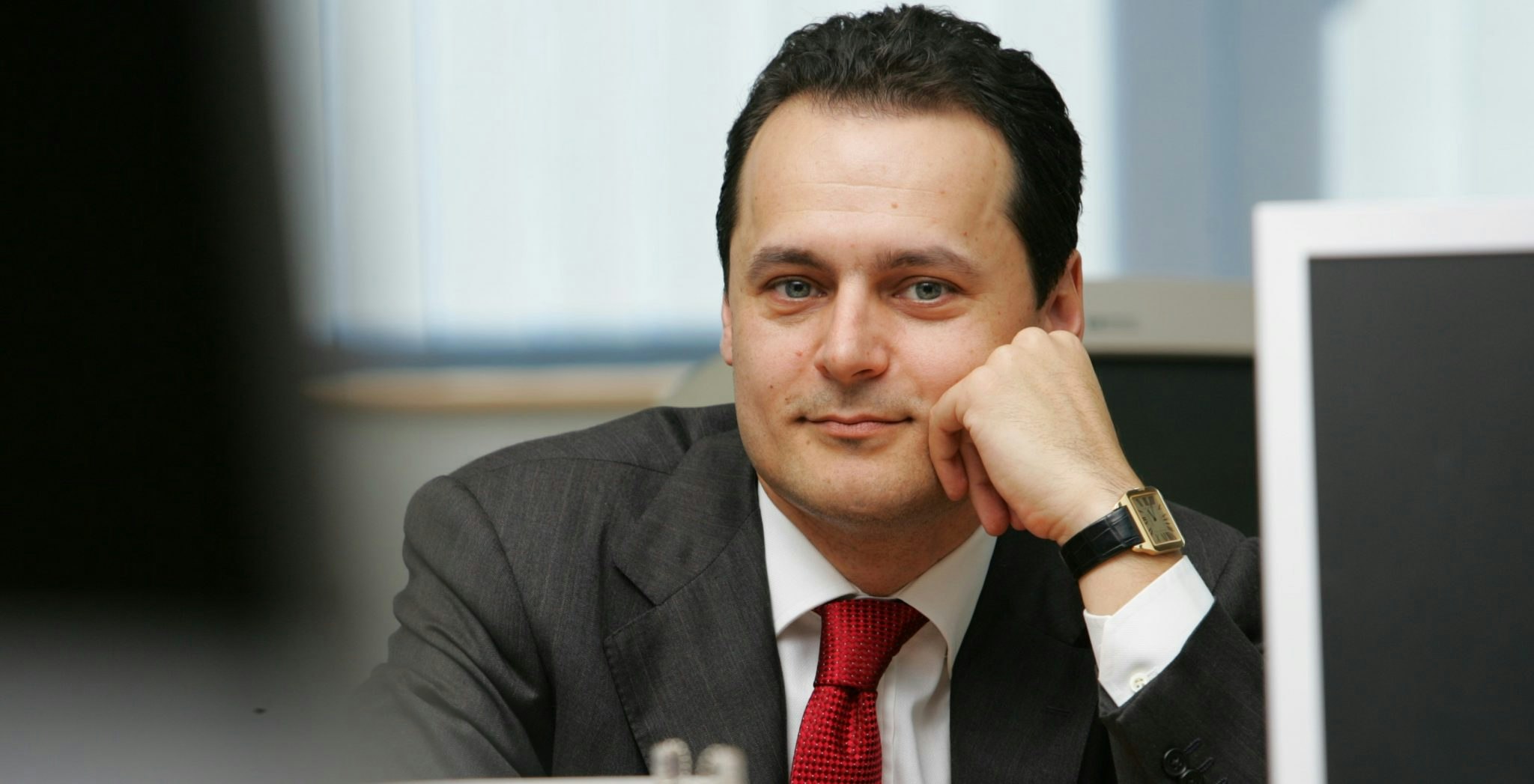 Elrond (Romania)
Based in Sibiu, Transylvania, Elrond was established only three years ago, and helps developers and companies to build a new digital economy using the power of blockchain technologies.
Their success relies, among other things, on the possibility to execute financial transactions at very high speed and on the new Revolut-type platform the company has launched for peer-to-peer payments. And, like a few other Romanian tech companies, they, too, are a potential 'soonicorn'.
FintechOS (Romania)
FintechOS is a Bucharest-based startup offering open-source automated financial technologies for banking and insurance. It already has a solid international footprint, having already secured multiple equity rounds from reputed financial investors.
Airport Labs (Romania)
A Cluj-based startup developing and selling airports around the world technologies and applications for more efficient operations and increased passenger satisfaction. They continued to grow fast during the pandemic, helping airports to cope with Covid-19 operational challenges, and they have only just started!
SeedBlink (Romania)
While being a very early-stage company, established just a couple of years ago, Seedblink is already a very successful equity crowdfunding platform for technology companies in Romania and the region, with a great concept, team, and ambition to expand internationally. I believe they're much better than other contenders and they can go really high.
Startup hub: Cluj-Napoca
Cluj-Napoca is the historical capital of Transylvania and the second-largest city in Romania. Great Internet infrastructure, well-connected international airport, largest tech-university centre in Romania, all of these are solid arguments for a very good development of the technology ecosystem. On top of that, Cluj ranks as one of the best EU cities to live in based on life quality in general, and has public authorities supporting a lot of technology initiatives in the city.
I think Cluj could become, with the right framework, a leading medtech and digital health ecosystem in central and eastern Europe within the next three to five years.
Tatjana Zabasu Mikuž — managing partner and cofounder of South Central Ventures
South Central Ventures is an early-stage VC fund primarily active in the Balkans. Mikuž has been a VC investor since 2007 and has been actively involved in over 40 investments. Prior to that she worked in the public sector and then in corporate finance for Deloitte.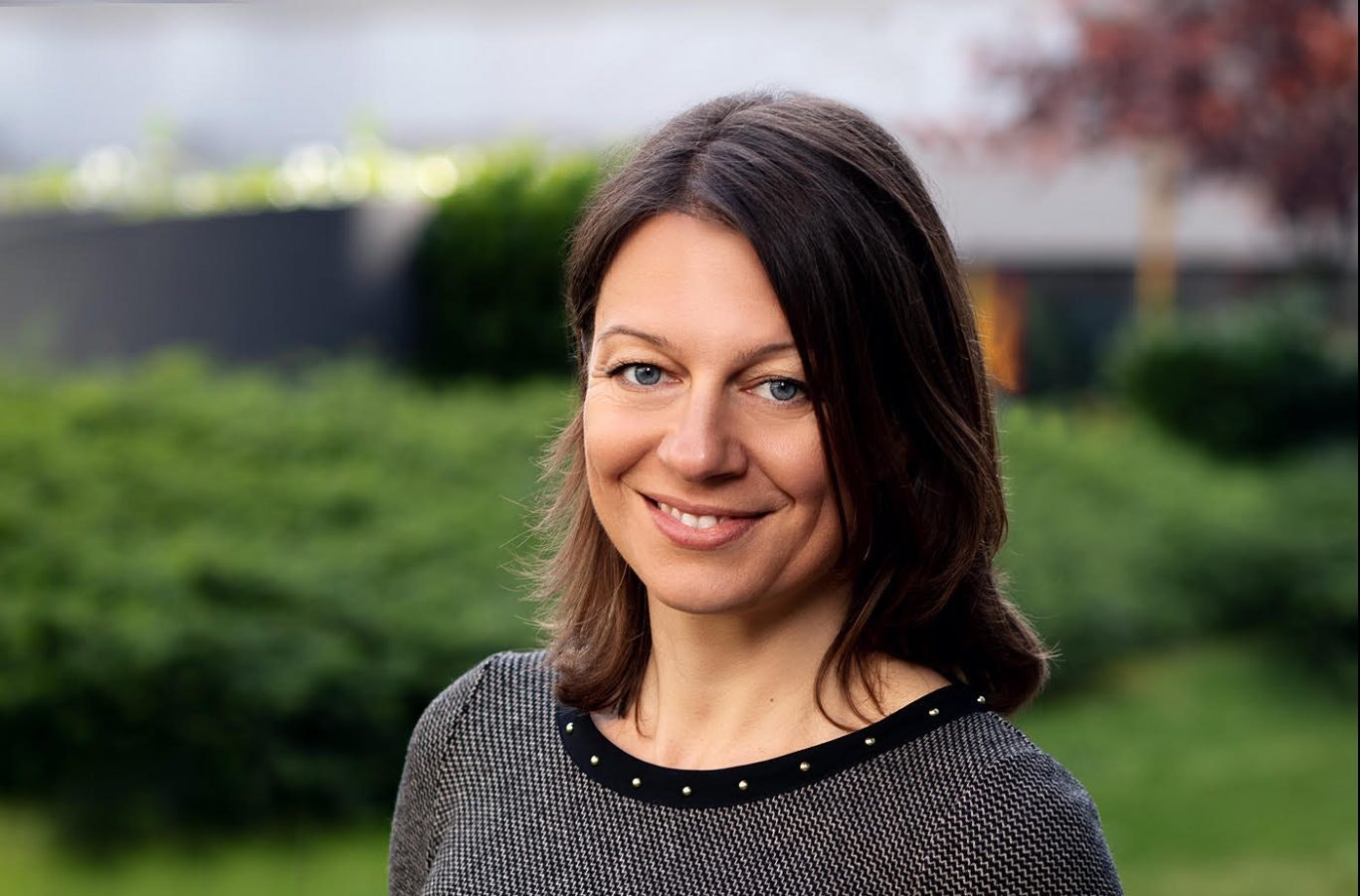 Microblink (Croatia)
Microblink is a Croatian company focusing on computer vision technology which is used to scan documents with mobile devices. Their technology is optimised to enable fast and accurate text recognition on devices locally and has a number of use cases, like banking, which they started some years ago, as well as insurance, retail and app development.
With a great engineering team and a substantial dose of business development talent, the company is already present in more than 60 countries — that was all without external funding before the end of 2020 when they raised their growth round [of $60m from US-based Silversmith Capital Partners].
EK Water Blocks (Slovenia)
EK Water Blocks are experts in water cooling for PC products and really liked by gamers worldwide. The company is expanding from being primarily focused on the entertainment segment to powerful computers used by AI experts, video creative and the like.
Their growth in the past couple of years has been impressive and increasing capacity of computer chips is only working to their benefit.
Trickest (Serbia)
The company is developing Hive — a crowdsourced platform for automated offensive cybersecurity, and a very interesting approach to proactive and foreseeing cybersecurity practice through automation and scaling of ethical hacking.
A young and dedicated team with great potential, it's taking part in the no-code revolution by integrating open-source technologies and addressing growing needs in the cybersecurity space.
Fonoa (Croatia)
With Croatian founding team, the company is addressing the pain of every business: tax compliance. A very complex issue in itself, it becomes even more challenging as companies scale internationally.
Fonoa is targeting internet businesses and is set to eliminate the manual work when dealing with taxes…allowing companies to focus on their core business.
Startup hub: Belgrade
As for the ecosystems: I believe Zagreb is well on the map already, but Belgrade is the one to watch, with a number of support institutions emerging, government being supportive, but foremost, a number of companies emerging that are founded by entrepreneurs coming from successful start-ups, such as Seven Bridges Genomics.
Strong ties with the diaspora in the US is another important factor — Bulgaria is similar in this respect — as are the well-established relations with corporate customers and partners worldwide.
All of these bring a lot of knowledge, new ideas and dynamics in general into the ecosystem.
Irina Dimitrova — partner at LAUNCHub Ventures
LAUNCHub Ventures, based in Sofia, is one of the biggest VC funds in southeastern Europe. LauncHub lists some of the fastest growing SaaS startups in Bulgaria in their portfolio, such as Gtmhub and OfficeRnD. During a 10-year career in investment banking in London and Bulgaria, Dimitrova gained an all-round and in-depth knowledge of issues involved in risk capital transactions.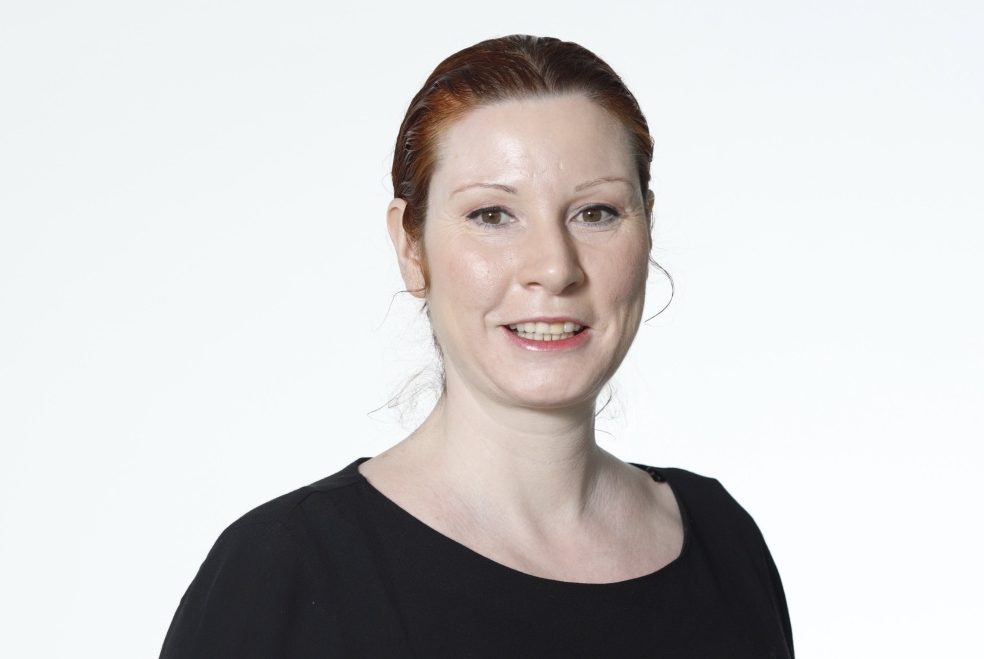 Eljoy (Bulgaria)
Built by dedicated ebike enthusiasts and entrepreneurs from Varna, Bulgaria, with a passion for green culture and technology, Eljoy is seeing a strong increase in demand across Europe. The company produces the Econic One smart ebike.
The aftermath of Covid-19, following social distancing and a certain reluctance towards the use of public transport — and additional market growth driven by rising environmental considerations and urban development — will increasingly facilitate transportation by bikes.
Ampeco (Bulgaria)
Picking up the global e-mobility trend, Ampeco are embarking on a journey to become the go-to global electric vehicle (EV) charging platform, offering a white-label and hardware agnostic platform.
Sales of EVs are expected to reach 10m cars per year in 2025, ultimately reaching around 50% of all cars by 2040. While impressive, it is worth noting that this segment is only a few years old and is just reaching a tipping point to mass adoption, which makes for a perfect timing for a company like Ampeco to enter the market.
Fonoa (Croatia)
An invoicing compliance software which reports sales transactions to tax authorities in real-time. Fonoa is headquartered in Zagreb, Croatia and has six office locations across six countries. While financial reporting tools are abundant, as a person from the field of finance I can see the need for a tool to streamline the tax reporting process.
Druid (Romania)
One of the main trends we've been observing in the CEE region is the emergence of low-code or no-code platforms. I believe that this will notably change the whole product development process.
One of the companies that stands out in this space is Romania's Druid. Druid offers a horizontal enterprise grade conversational AI that companies can use to digitise both their internal and their external processes.
Startup hub: Slovenia
Slovenia is a small economy with a population of approximately 2m. However, for its size, Slovenia is developing as a vibrant ecosystem with a few early champions.
Success stories like BitStamp attracted media attention and paved the way for new generations of entrepreneurs, turning Slovenia into a fast-growing startup hub. However, there's still a lack of VC investment in the region. The main funding sources are coming from the government and accelerators like Startup Wise Guys, which play a significant role in seed-stage startup development. On the other hand, Slovenian startups with projects on Kickstarter are the most successful per capita in the world!
Panos Papadopoulos — partner at Marathon Venture Capital
Athens-based Marathon Venture Capital recently launched its second fund, with €40m of fresh capital. Marathon focuses on startups with Greek founders, at home or abroad, and in particular on seed rounds.
FintechOS (Romania)
Romanian FintechOS is taking the banking world by storm with its open-source fintech platform that helps big banks offer neobank-like functionalities to keep up with the challengers. Earlybird scored a big winner in Romania with UiPath and they might be on the same path with FintechOS.
Arrikto (Greece)
With years of experience in storage and distributed applications, the founding team of Athens-based Arrikto has pioneered the way machine learning models are built with their own version of "Github for data". They work with several Fortune 500 customers and recently raised money from Silicon Valley-based fund Unusual Ventures [a $10m Series A round in November 2020].
Epignosis (Greece)
Epignosis, the creators of TalentLMS, are a relatively unknown but powerful player in the learning management system (LMS) space. They are already at more than $25m annual recurring revenue and their backers include Insight Partners and Peakspan. More importantly, they serve customers like Deliveroo, Zalora, FormLabs, Panera Bread, Infosys and others.
Thundra (Turkey)
When Berkay Mollamustafaoğlu is setting up a new venture you should pay attention. Berkay's last startup, OpsGenie was acquired by Atlassian for $250m. Berkay's new endeavour is a new generation debugger for production applications. The Turkish startup has attracted Battery Ventures as an investor.
Startup hub: Turkey
I think the Turkish ecosystem, despite the woes of the local currency, is yielding amazing companies and is very well diversified. We have seen huge exits in gaming but also enterprise players like OpsGenie and Hazelcast, but also the size of the market creates strong national marketplace and ecommerce champions that are now more willing to expand abroad.