Southeast Europe has long been known as a global hub for outsourcing engineering and product jobs. The draw: great talent at competitive rates.
Much of this talent is managed through agencies or dev shops, companies that sell software building services. Founder with an idea for an app and no engineers? Pay a dev shop to build it.
While they might be best known for building things for other people, southeast Europe's dev shops are now proving themselves to be formidable startup builders themselves. 
Dev shop-launched companies from the region have been used by tech giants like Netflix and Amazon. Some have even raised millions in VC funding themselves and have become multinational consulting firms working with the likes of Virgin Trains and Huawei. Some now have billion-dollar-plus valuations and are writing VC cheques themselves. 
Gone are the days of selling billable hours — these companies are now powerful businesses in their own right. 
From consulting to competing with Monday.com, Asana, Jira, Trello and Notion
Now based in Palo Alto but founded in Novi Sad, Serbia's second-largest city, software development shop CAKE.com — formerly COING — has been selling engineering services to companies since founder and CEO Nenad Milanović took over from his father in 2009 to focus on IT. He remembers how hard the consulting business was.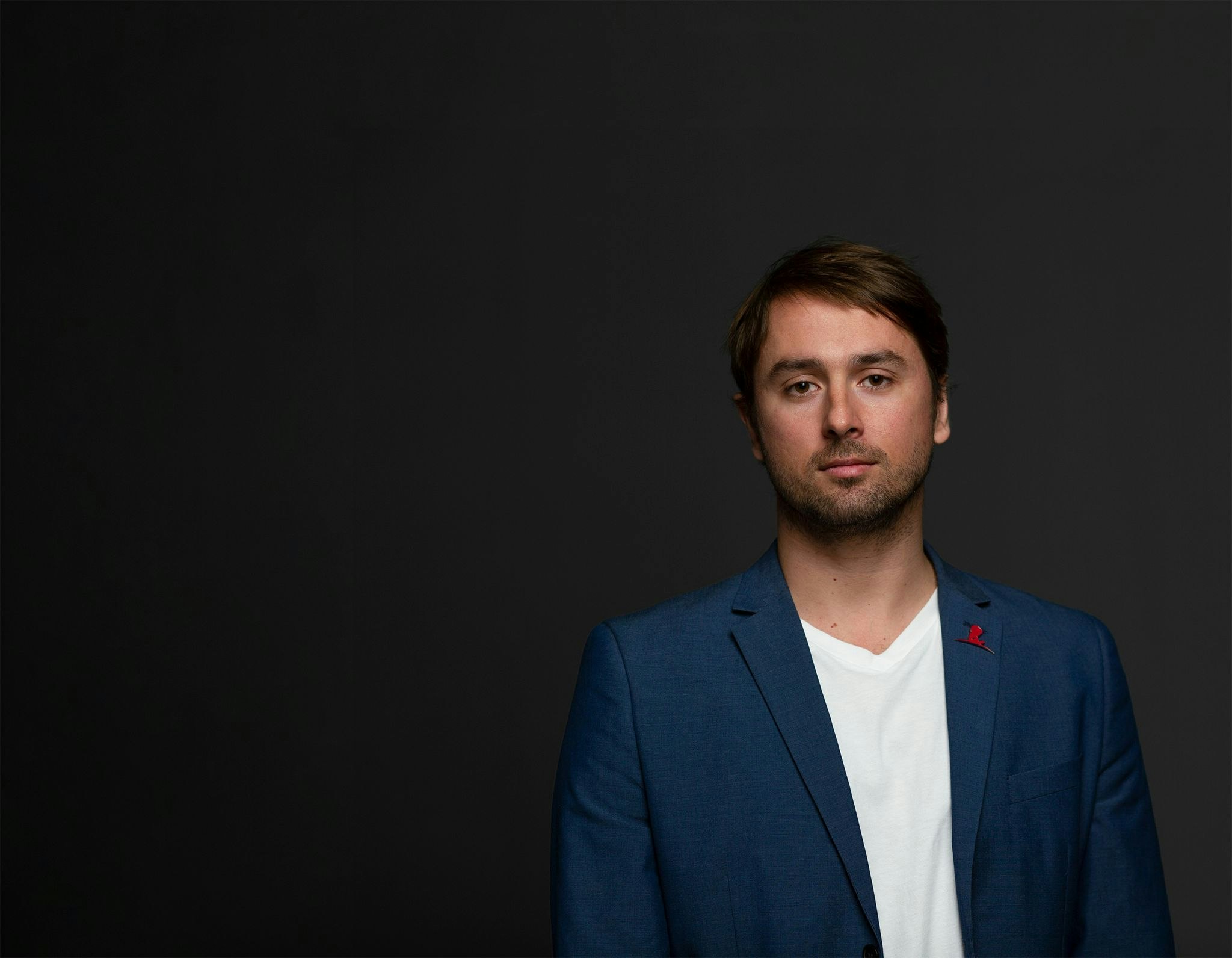 "Venturing into a service-based IT company is like walking on thin ice, and the odds are not always in your favour. You can easily be replaced, and you also get paid last — since you are the last one in the food chain," he says. "At least, that's how it was for us back when we were stuck fast in the consulting business." 
Venturing into a service-based IT company is like walking on thin ice, and the odds are not always in your favour. You can easily be replaced, and you also get paid last — since you are the last one in the food

chain
After a "decade of ups and downs", the company launched its first product — a time-tracking app called Clockify. The product had originally been built in 2016 as a way to solve issues of reporting and billing hours to clients. Given Clockify's success when CAKE.com marketed it externally, the company then pivoted from a company that made software for other people to selling its own software. Clockify currently has 5m users. 
CAKE.com has since also launched the business comms app Pumble — a free Slack competitor — and task management app Plaky. The last, a completely free service, claims to be taking on big names like Notion, Monday.com, Asana and Trello.
Spinning out internal tools and companies
Yet other dev shops have taken the path of spinning out companies, rather than becoming software businesses. One such is Infinum, a product-building company that was originally founded in 2005. It has 370 staff across seven offices from New York to London to Ljubljana, a joint venture with Porsche Digital, which it helped to open a site in Croatia in 2020, and even its own venture arm.
Infinum had an in-house tool called Productive that the company used to have a single platform for managing clients and projects, but they ultimately decided to spin the company off instead of managing it internally. 
"We were aware that managing two different businesses in parallel wouldn't work, so we spun off Productive as a separate company, hired people to work specifically on that business and gave them a single focus and mission. If we hadn't done so, I doubt Productive would be the successful SaaS company it is today," says Infinum CEO and cofounder Nikola Kapraljević. 
Productive now sells to marketing, software and other digital agencies that work with the likes of Netflix, Spotify and YouTube. Most customers were in the UK and the Netherlands as of 2021. 
Infinum has also done projects for equity in the past, though that's not that common, Kapraljević says. They included working on unicorn Rimac Automobili's self-driving taxi service, P3 Mobility, before Rimac was able to ramp up its internal team and move work in-house. 
VC-backed dev shops
Still other dev shops from the region have raised capital from VCs as they've grown from small, regional shops to multinational consulting companies. 
Serbian digital product and engineering consultancy HTEC raised €140m from US firm Brighton Park Capital last year, its first injection of outside capital. The company now has a global headquarters in San Francisco.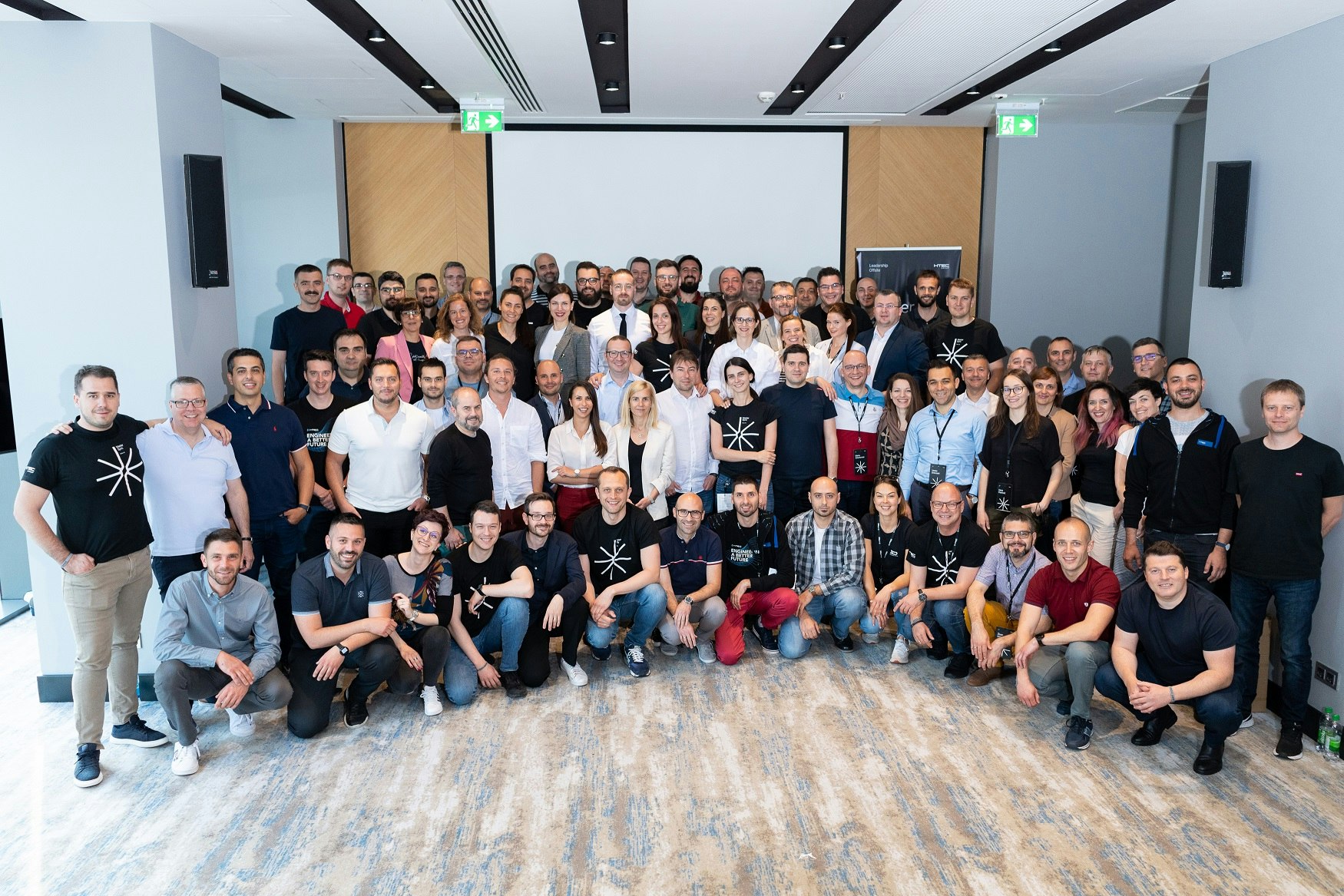 In June, software development service provider Devtech raised €12m from London-based growth fund Claret Capital Partners and in December, Serbian software developer Quantox raised €20m from US PE firm Sandberg Capital. 
Most of the money raised in these kinds of deals will go towards M&A, especially amid broader consolidation of regional dev shops. 
Devtech's fundraise was part of the company's broader M&A strategy, says founder and CEO Milovan Milić. The company bought one of the oldest creative design agencies in the region, Saturized, in June, right before the fundraise. 
Milić says that local agencies have felt the pain of the global market slowdown since mid-2022, which will likely encourage even more consolidation. 
The software product route is not for everyone
So should every agency try and build its own product or tap external funding? Opinions are split. 
Marko Bosiljkov, cofounder at Martian & Machine, a venture studio based out of Zagreb and Berlin, says that most dev shops can find it difficult to move on from charging by the hour because they are made of mostly engineers — not the full stack of talent needed to bring a product to market — and because it can be difficult to generate enough funds to reinvest in new products. 
"Companies with strong product development abilities and industry-specific market insights are moving into product building. Such endeavours often start with using some of its bench resources while later setting up a dedicated team," explains Bosiljkov. 
CAKE.com Milanović says he'd recommend dev shops don't look for outside funding to finance forays into developing their own software products. His company has remained bootstrapped. 
"Although there's no one-size-fits-all approach, seeking outside capital for the sake of instant growth is what I'd recommend avoiding," he says. "If you don't want to have an additional pair of eyes looking over every decision you make, outside finances probably aren't worth it."
If you don't want to have an additional pair of eyes looking over every decision you make, outside finances probably aren't worth

it
That said, he expects the current downturn — when companies who might rely on the services of dev shops and creative agencies — to push even more dev shops to try their hand at selling their own products. 
"The more companies turn to in-house expertise, the more likely we will see an increasing number of development shops changing their business model". 
The evolution of dev shops as a sign of the maturation of SEE tech 
The Balkans has seen record growth and the emergence of scaleup successes such as the Twilio competitor Infobip, car manufacturer Bugatti-Rimac and other unicorns. Local tech companies have also piqued the interest of international VC heavyweights like Accel. 
And founders say the evolution of dev shops is another signal that the local tech scene is maturing.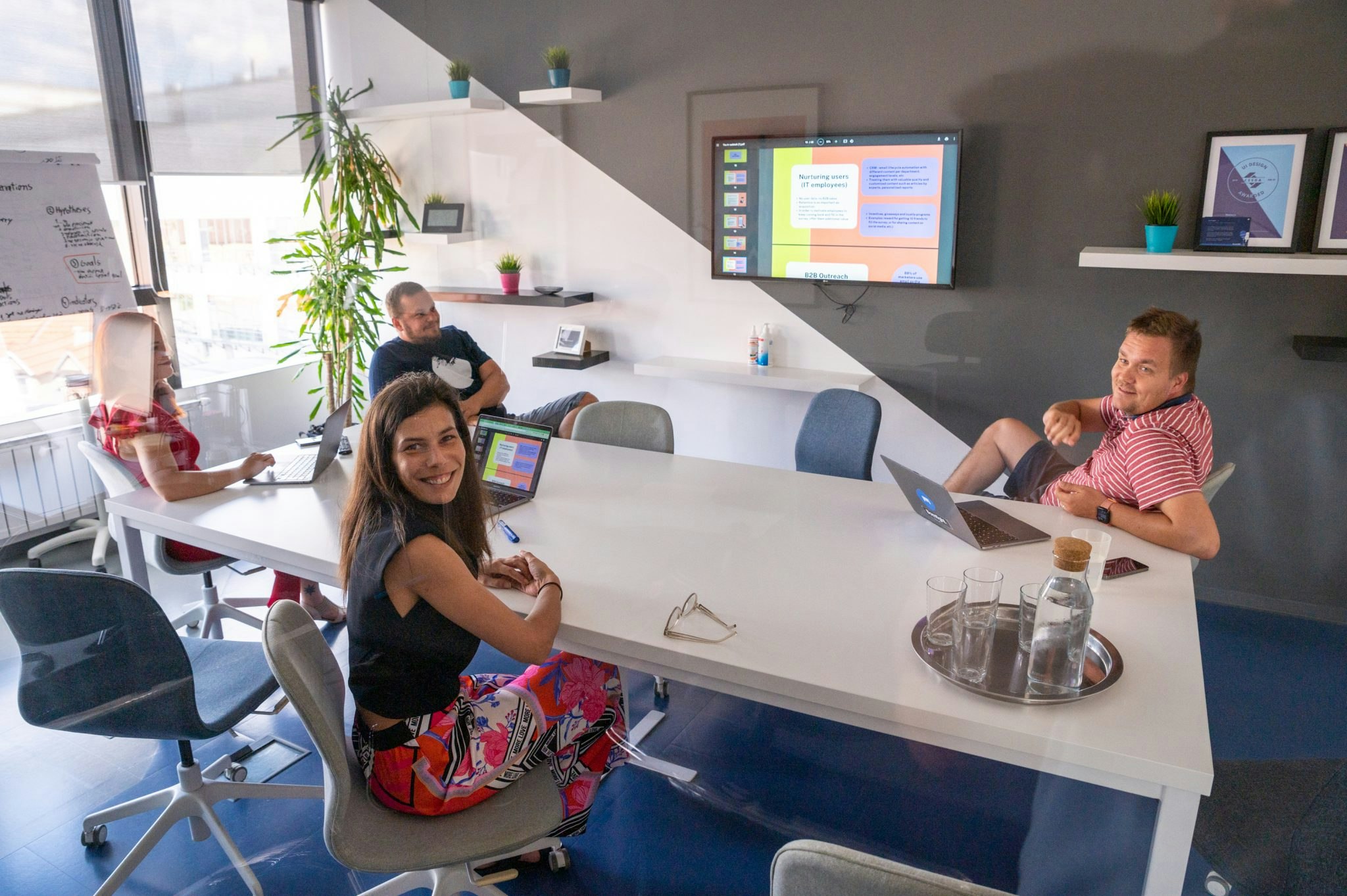 "Our founder and startup scene is getting stronger each day and I'm very excited about that," says Tomislav Grubišić, CEO of Bornfight, a venture builder. 
"We need to keep pushing and grow some more great product companies to show that the ones that succeeded earlier are not just an exception."