Football fantasy trading game Sorare has leveraged blockchain technology to make some big bucks. The startup's fantasy sports game, which lets users trade and build teams with collectible player cards, is already generating more than €150m in annual revenue, earning it a $4.3bn valuation at its last funding round. 
But Sorare's early romp into the spotlight of blockchain gaming could be about to hit a major stumbling block. 
Regulators in France and the UK are sniffing around the company, with suspicions that its model could constitute a gambling product. In Switzerland, where foreign-based online gambling sites are banned, Sorare has already been blocked.
Beyond its immediate problems, Sorare may be the tip of the iceberg. As a blockchain-based title, it's the biggest of a whole new category of games that promise users the chance to earn real money from playing. 
Known as "play-to-earn" games, thousands of people around the world are trying to carve out livings with these products, the most famous being Accel-backed Axie Infinity. European founders are getting in on the act too, and will need to be careful about how their games are designed if they want to avoid being considered a betting product.
Sorare continues to contend it's not a gambling game, but experts who spoke to Sifted seem less convinced. So what will regulators be looking for, and what could reclassification in some big markets mean for Sorare and its business model?
How does Sorare work?
Let's first take a minute to understand how Sorare's fantasy sports game works. 
Players can pay money for non-fungible token (NFT) collectible cards which correspond to real-life athletes — primarily footballers but it's also expanding into US baseball shortly. The NFT part means that the cards are based on the blockchain, can't be copied and are actually owned by the players of the game. The cards for any given player will have a different level of rarity, ranging from "unique" cards, where just one exists, to "limited" where 1,000 copies exist. These cards can then be traded — in some cases for hundreds of thousands of euros — or entered into tournaments with cryptocurrency prize pots.
This is where it could get tricky for Sorare: the winners of the tournaments are based on how well the players do in real-life football. 
Sifted Newsletters
Sifted Newsletter
3x a week
We tell you what's happening across startup Europe — and why it matters.
In the UK, that element of risk will likely put in the gambling regulator's firing line, according to Elizabeth Dunn, partner at London-based law firm Bird & Bird and a specialist in the gambling and sports sector.
Read more: Brunch with Sorare cofounder Nicolas Julia
"The Gambling Commission has made it clear that, where there is payment to enter, it considers that fantasy sports-type products are likely to constitute betting," she explains. "The Gambling Commission will therefore need to determine whether it considers that the purchase of an NFT constitutes a payment to enter the competitions offered by Sorare."
The company's position on this is well-rehearsed by now. A Sorare spokesperson tells Sifted that the product is ​​a "free fantasy sports game" where the digital ownership of player cards represents "a new model that does not fit into any existing regulatory frameworks". It adds that the company "continues to hold proactive discussions with regulators globally to ensure a mutual understanding of this new technology." 
The implications
While it's technically possible to build a team of Sorare player cards without paying money, the reality is that many players are paying for the cards they use to enter tournaments. This is because you need "rare" cards to enter prize money tournaments, and these are hard to get without paying, which you can do with the cryptocurrency ether.
If regulators do decide that this constitutes a pay-to-play model, the costs to Sorare will be big.
"It's a massive thing," says Evan Hoff, founder at Velo Partners, a VC firm that invests in gaming and gambling companies.
Getting licensed as a gambling product in the UK is a pretty onerous process, he says. "You'd need to pay a regulatory lawyer and compliance people from the very beginning... You need to be on top of requirements around Know Your Customer, betting requirements, limits on maximum bets, affordability requirements. Without a four or five-man compliance team you virtually can't do it."
These legal and compliance costs might be repeated in the different jurisdictions where Sorare operates, as each one has its own rules. "Each jurisdiction has a slight idiosyncrasy, so then you've got more to do," Hoff says. "In the US you might have to follow different rules in the different states you operate in."
He adds that they would be subject to paying additional tax in the form of betting duty in many of those jurisdictions, and that they would have to have age limits, potentially freezing out younger players.
Though, Hoff says, given the huge amount of funding that Sorare's attracted, it would probably be able to withstand issues like these that could sink a smaller business.
Playing to earn
Sorare's case raises interesting questions about the prospects of the wider blockchain gaming industry and the play-to-earn model.
One founder working in the space is Manel Sort of G4AL (Games for a Living), a platform for blockchain game developers which is also launching its own title: Elemental Raiders.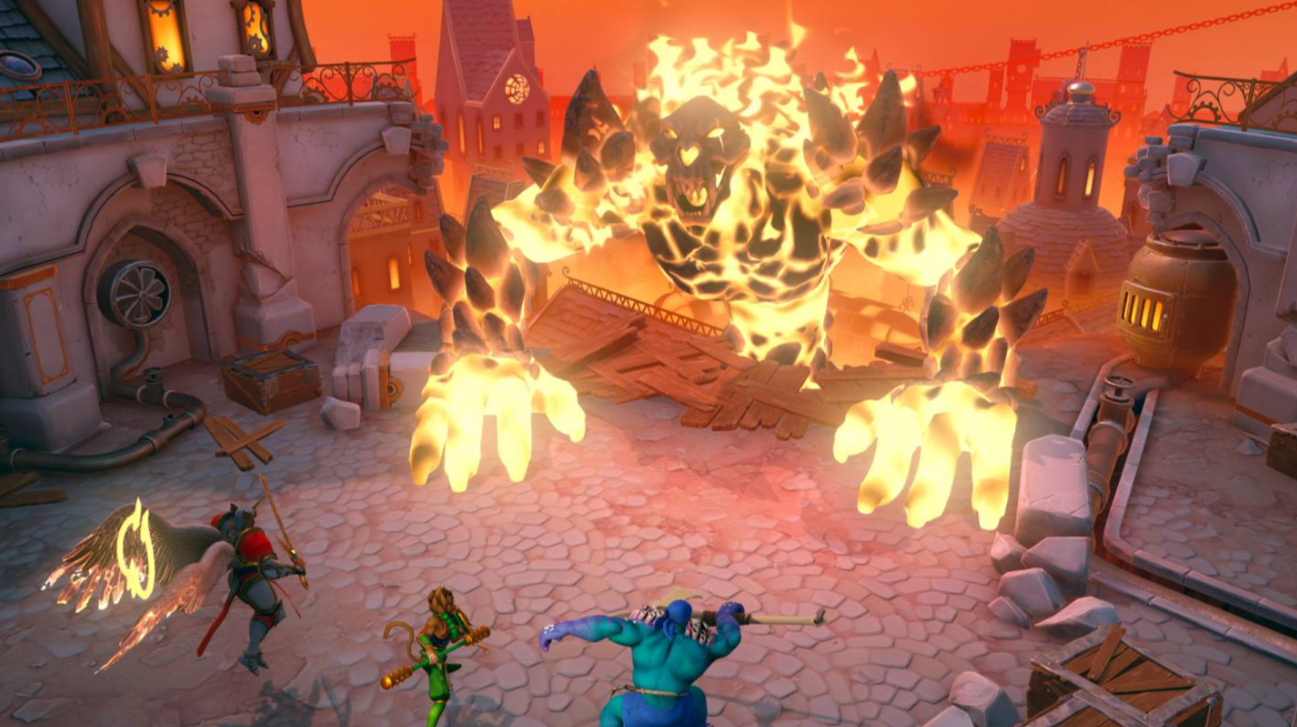 He says that it's very early days for the play-to-earn model, but that developers need to think hard about implementing gameplay elements from previous genres, when there's the chance for money to be made.
"Look at the trend of loot boxes," he says, referring to the phenomenon of random item boxes that players pay to buy more of, made infamous by EA's FIFA games and eventually banned by Belgium. "The only difference between a loot box and a casino is that you cannot cash it [the loot box] out."
In the case of Elemental Raiders, Sort says that the way that players can accrue value in the game is totally down to effort, time and skill, and not left up to chance. He says that play-to-earn developers will need to be mindful of how chance is built into their games if they want to avoid the regulatory scrutiny currently facing Sorare.
And while Sorare claims that it represents a whole new category of product, outside of existing gambling frameworks, there is no question that regulators will be laser-focused on blockchain gaming, as more money from investors and players alike flows into the sector.