VCs tend to hunt in packs. But occasionally, investors splinter away to raise funds on their own — becoming so-called lone wolf VCs. 
Solo VCs in the US have gained prominence in recent years for their agility and speed, and — unlike super angels — for taking part in late-stage rounds.
Now, the "one-person VC party" is gaining traction in Europe, fuelled by a competitive funding environment.
Earlier this year, British podcaster-turned-investor Harry Stebbings raised $140m for his fund 20VC, creating the biggest solo general partner (GP) account in Europe. Other solo capitalists in Europe include Rodrigo Martinez (ex-Point Nine) at HelloWorld and Nico Wittenborn (also ex-Point Nine) at Adjacent.
The latest to join break ranks and start a solo fund is former Lakestar partner Manu Gupta, who recently founded Blue Lion Capital, he confirmed to Sifted.
While Gupta has a partner who will manage the operations side of the portfolio, Gupta will be the primary investment and fundraising brain.
Blue Lion will be a micro tech fund focused on Europe and the US, Gupta confirmed. He declined the share the amount raised but said prospective, high-profile investors were finalising their due diligence.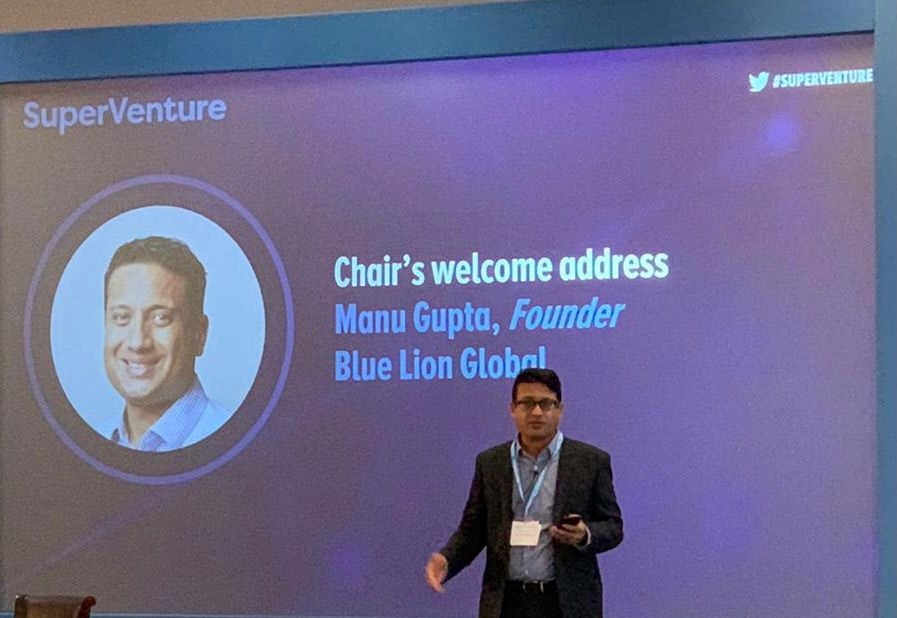 Gupta isn't alone. Several more solo funds and micro funds are in the works across Europe, Sifted has confirmed. Nonetheless, for legal reasons, they remain in stealth and cannot yet be named.
We look into what's spurring the boom of lone wolf VCs and what it means for the ecosystem.
The new generation of solo capitalists 
Solo investing isn't new; super angels have been doing it for years. These experienced individuals started off investing their own money and then raised external capital, effectively becoming mini VC firms. 
Yet super angels have tended to stick to tiny rounds — before traditional venture firms come in — and even hire several general partners on the investment side, meaning they are no longer strictly solo.
Today's solo capitalists are punching higher and keeping things tighter than their predecessors.
With these smaller lone wolf VCs, the experienced founders get to speak with the decision-maker in every

instance
Lone wolf VCs are experimenting with new structures and bigger fund sizes. Most are raising funds upwards of $50m too — with the top brass in the US pulling together up to $300m — seeking to invest in later-stage rounds and even lead them.
In that respect, today's solo capitalists are closer to an alternative model of VC rather than the supercharged angels. 
Having individuals who can unilaterally decide to invest a €5m cheque is something of a gamechanger. It could also put solo VCs in direct competition with the traditional, larger funds — at least before the Series C stage.
The perks of going solo
The biggest advantage solo GPs have is their speed and their intensity, says Gupta.
"Founders are now recognising that at some of the larger VC firms, they're having to deal with so many layers. Vice-president, associate, then partner and then — even above them — there's the decision-maker.
"With these smaller lone wolf VCs, the experienced founders get to speak with the decision-maker in every instance. They give you a value that's very specific."
That's not only a bonus for founders — it also makes life rewarding for the solo GP, Gupta explains. Despite being at a high-profile fund like Lakestar, he realised he wanted something "independent and smaller", something closer to the ground.
Investor James Pringle agrees, explaining that solo GPs can move fast and often have a unique advantage if they have past experience as entrepreneurs or operators.
"A solo GP has a better chance of getting in on [a good] deal because they have their personal brand and can move quickly and can usually speak the language of a founder," he tells Sifted.
Pringle, who was an entrepreneur himself before securing an exit, had been considering associate roles at VC firms. But he realised that he wouldn't have as much input as he'd like there. So he started an investor network, Pringle Capital, which has invested in 20 companies and is in the process of launching Goldsmith Ventures as a solo GP.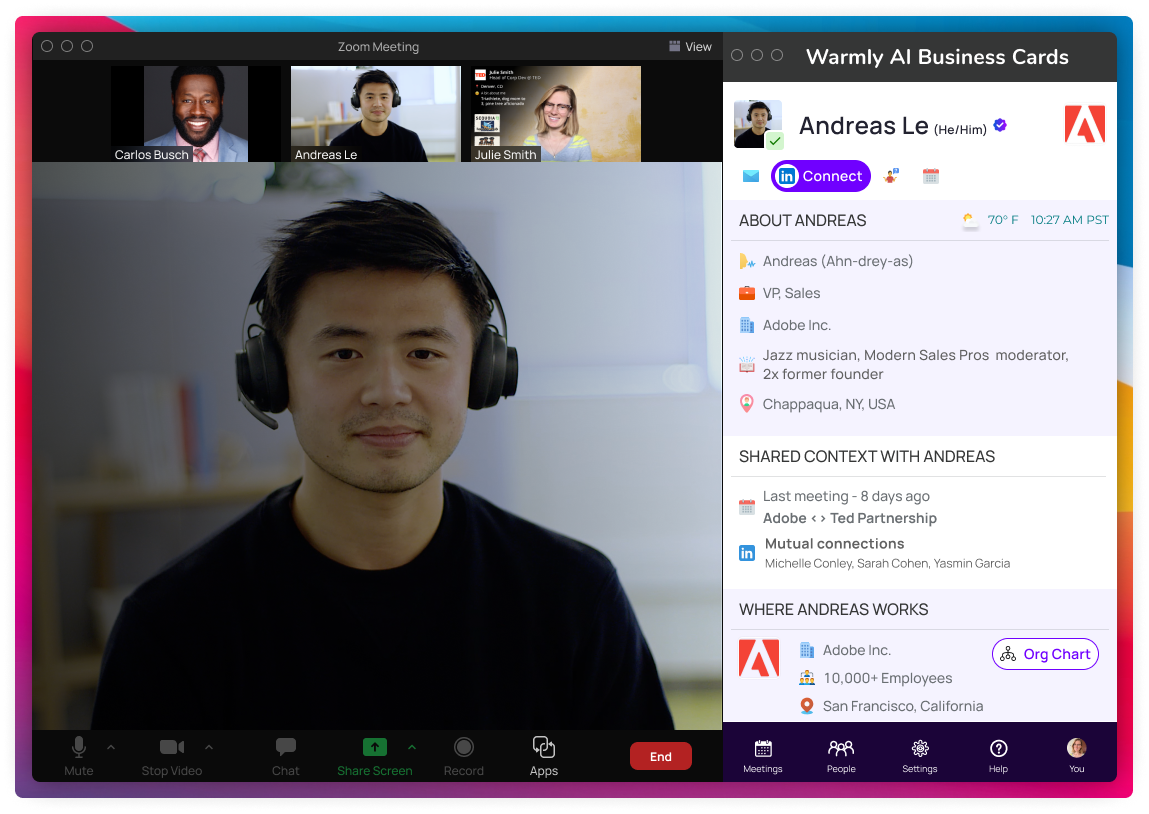 Going solo also has the benefit of forgoing the administrative hassles of running a VC firm, which is like running a company. 
"The trouble with teams is you need to create culture, you need to manage, do 1-to-1s, reviews, give feedback… and anything that takes me away from meeting the next Stripe or Hopin, that time could be used meeting companies," Harry Stebbings told Sifted earlier this year.
Even so, the burden can be difficult for those also balancing personal responsibilities like family. This perhaps explains in part why there are so few female solo GPs.
Former solo GP Videesha Böckle gave birth while she was a solo GP.  Giving birth and caring for a child in such a role "requires a huge amount of prior planning, a forward-thinking LP and a portfolio founder base and colleagues that will support you during this time," she says.
The pandemic push
The broader question here is why solo investing is getting in vogue.
US VC Nikhil Basu Trivedi hypothesises that it might be the result of the boom in scout programmes. Alternatively, he suggests, it could be a reaction to the sameness of VCs, founders' disillusionment with the services they proclaim to offer or a growing focus on individual partners' brands.
Gupta has a different theory. He says the pandemic has fundamentally shifted the VC model.
"Venture has drastically changed during Covid... Founders are more experienced than before. They've had to build culture remotely, they've had to do mass layoffs, it's just a level of maturity," he says, adding that founders now demand different qualities from investors beyond their capital.
In addition, LPs have had a wakeup call. "The LPs want to be much more involved. They're much more digital [since Covid]. I do think the smaller [micro or solo] firms are more amendable to have dialogue directly between the GPs and the LPs," says Gupta. 
Founders are more experienced than before. They've had to build culture remotely, they've had to do mass layoff. It's just a level of

maturity
The first wave of solo GPs have also proven their value, sharing their specific expertise or personal brand to boost other entrepreneurs.
This is particularly true for entrepreneurs in the creator space, who increasingly want to have other creators on their cap table for their network and marketing advice, says Sasha Kaletsky. This has proven a tailwind for the creation of more specialist solo GPs. 
Kaletsky quit his job in September at a private equity firm to be a full-time GP, cofounding Creator Ventures with entrepreneur and creator Caspar Lee. They've raised more than $15m for the fund and plan to launch in early 2022 to invest alongside creators and celebrities. 
It no doubt helps those raising that the first solo VCs have enjoyed a good track record so far. A recent analysis by AngelList found that seven of the top twenty external co-investors on their platform were solo capitalists.
A new support system
Covid aside, another factor that could boost the presence of solo GPs in Europe is the arrival of new administrative and legal support. 
Until now, Europeans haven't had proper access to AngelList, which helps individuals coinvest in startups in the US alongside VC firms, due to regulatory fragmentation, which made setting up a fund much more of a burden for Europeans than Americans. 
But a new generation of full-service fund administrators are emerging, like Hamburg's Brightpoint Group and online fund administration services like London-based Vauban.
Vauban has 100 clients and onboarded one new client every day in

October
Vauban is a SaaS company that helps investors launch VC firms online, offering support on fund structuring, banking, administration, reporting and legal documentation. Users can also choose from several different fund structures, from angel syndicates (groups of angels investing together) to full venture funds. 
So far, Vauban has 100 clients and onboarded one new client every day in October. The $1bn raised on the platform has gone into companies like Revolut, Darktrace and SpaceX. 
"35% of our customers are solo GPs, versus a 10% EU average, which shows that by reducing the cost and complexity of launching a venture firm, we help the trend growth," says cofounder Rémy Astié. 
Creator Collective Capital's Kaletsky says the minimum commitment for investors in his fund is one pence because Vauban makes documentation and compliance so straightforward. For similar-sized funds, it's usually in the hundreds of thousands of dollars. 
That's removed many of the hurdles preventing single GPs from getting started — beyond raising capital.
Now all lone wolf VCs need to do is stand the test of time, and show they can lead the pack.
Isabel Woodford is Sifted's fintech correspondent. She tweets from @i_woodford and coauthors our fintech newsletter. Sign up here 
Eleanor Warnock is Sifted's commissioning editor. She tweets from @misssaxbys