Roll up, roll up. The future of business is a corporate credit card for everyone, not just the bigwigs in the C-suite.
That, at least, is the vision that Carlo Gualandri, the founder and CEO of Soldo, believes.
I am too old and not cool enough to build a consumer banking service. I can't create the cult of Monzo. I go after very boring corporate

problems.
Soldo, which today announced that it had raised a $61m Series B round from investors including Battery Ventures and Dawn Capital, is part of an increasingly crowded — and well-capitalised — fintech market. But the UK-headquartered company believes it has found a unique niche: helping simplify spend management for small to medium-sized companies.
"I am too old and not cool enough to build a consumer banking service. I can't create the cult of Monzo," says Gualandri. "I go after very boring corporate problems."
Spend management may not sound very exciting, says Gualandri, but it is a widespread headache. In big companies there is a purchasing department with big budgets and longstanding suppliers. In a small business, there is an office manager ordering printer cartridges from Amazon and a social marketing manager needing to pay Facebook and Google for digital advertising.
"It's not a situation where you can raise a purchase order and send invoices," says Gualandri. "So people might use a shared corporate credit card but then, can you, as the business owner, control what they are spending on and how much they can spend?"
Soldo's solution gives every employee a corporate spending account, and possibly a prepaid Mastercard, with limits and controls tailored to their role. And these link back into one system so that everything spent can be recorded for accounting and tax. No more filing an expenses report a month after a business lunch.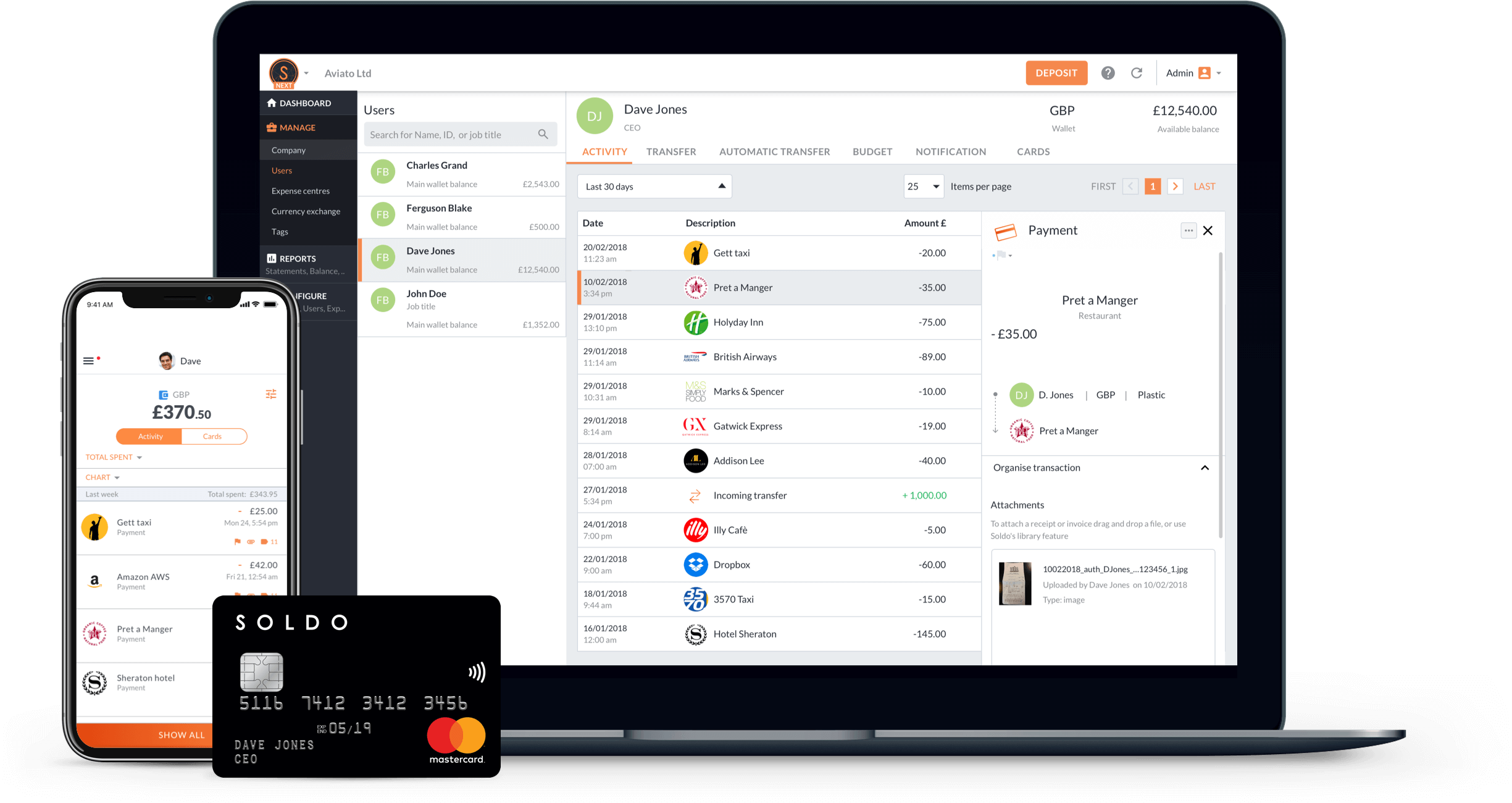 Soldo makes money from charging companies a subscription fee for the service and also from interbank charges on the payment cards.
There are other companies that offer solutions for spend management, of course. Gualandri sees the traditional corporate American Express or Barclaycards as his biggest competition, and acknowledges that fintech startups are increasingly looking at business banking. Denmark's Pleo is a clear competitor in this market, and Germany's Spendit offers employees prepaid Mastercards, but is looking mostly at meal vouchers and benefits at this point.
Sifted Newsletters
Sifted Newsletter
3x a week
We tell you what's happening across startup Europe — and why it matters.
Many of the big challenger banks such as Monzo, Revolut and N26 are heavily focused on consumer banking, and when they do look at businesses, as Starling does, they often start with sole traders, where the management of multiple cards is not so much a focus, says Gualandri.
In any case, there is room for growth. In the UK, for example, some 90% of SME banking is still owned by four big traditional banks.
"We have about 40,000 businesses as customers and around 80,000 users," says Gualandri. "But we believe there are around 80m potential customers —employees who are not sole traders — for us across Europe."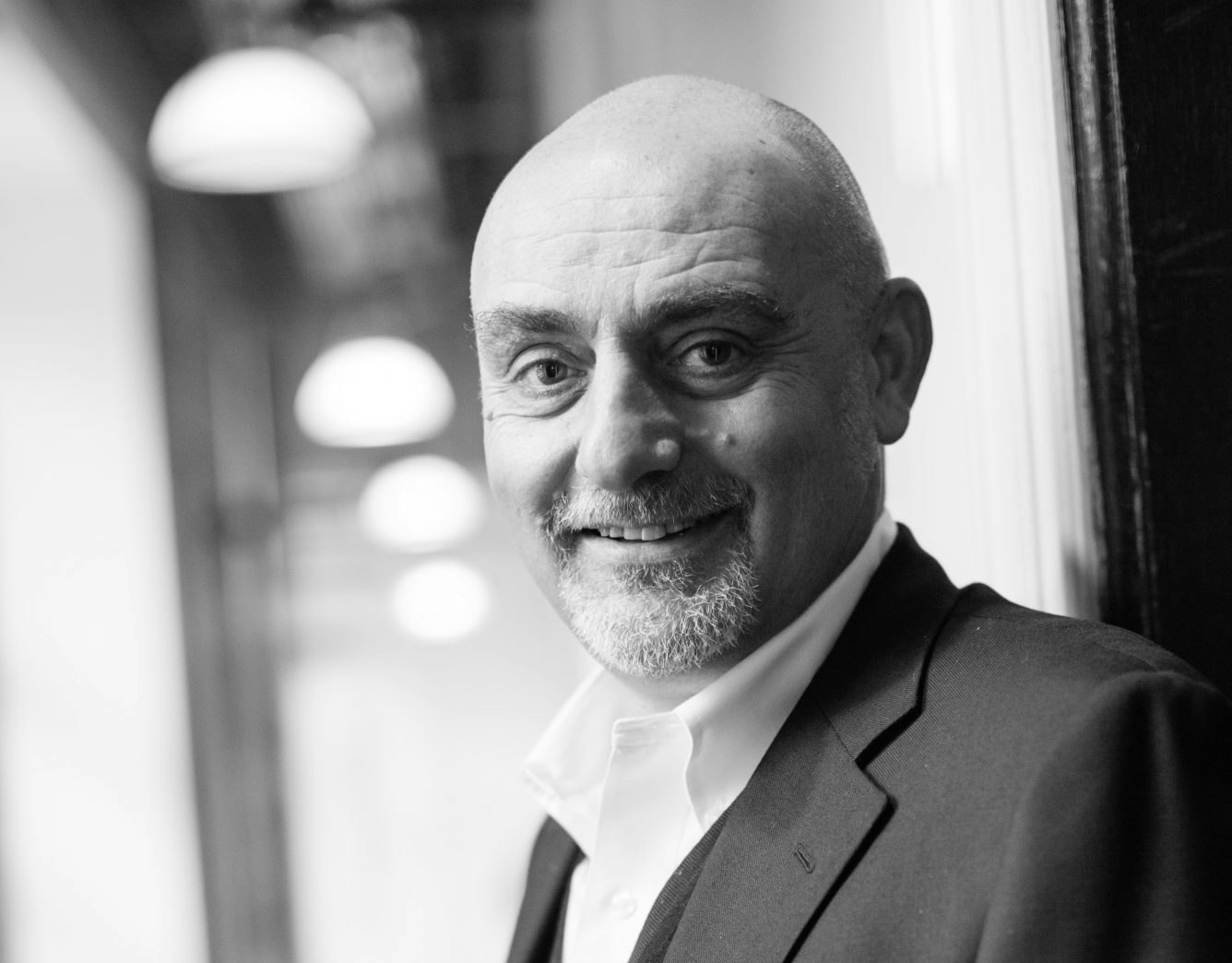 How does this round compare with the competition?
Soldo has now raised a total of $82m (€73m), putting it ahead of Pleo, which has raised €68.7m to date. Ivalua, a web-based spend management company headquartered in France, has raised €121m.  Spendit has raised just €8m.
What will Soldo do with the money?
There are a few things that Soldo need to check off of their list. The company currently operates in the UK and Italy (Gualandri is Italian by birth), but would like to take it to other European markets. Soldo was recently granted an e-money licence by Ireland's central bank, partly in preparation for Brexit, and is also looking at markets like Germany. The company is looking to double its workforce over the next 12 months.
Additional reporting by Georgia Pallett