When cooked and added to a pancake base, alternative protein solein tastes a bit like egg. When baked into bread it has a hint of carrot.
Aside from the taste, solein has another twist which makes it different from other non-meat proteins such as pea or hemp which have taken off in popularity in recent years: it's made pretty much from thin air.
Made by Finnish startup Solar Foods, solein is made without any kind of conventional agricultural process but one more like fermentation, combining renewable electricity, air and water laced with bacteria to make food completely divorced from the land.
"We have produced about 20 products so far, and we provide food for every meal of the day, ranging from breakfast granolas to desserts," the cofounder and chief executive Pasi Vainikka tells Sifted in an interview.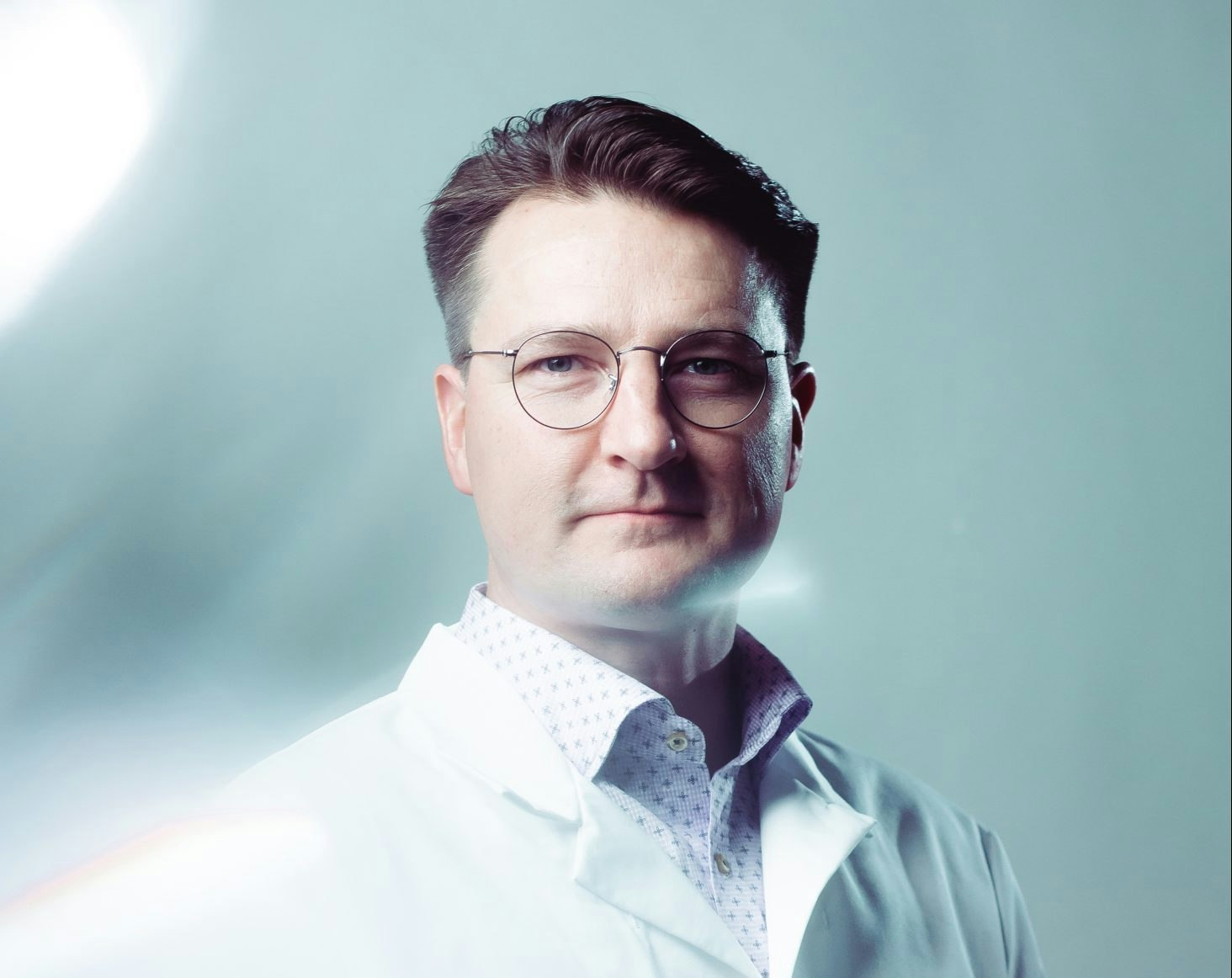 Solar Foods was founded by a group of scientists, experts in biotechnology and renewable energy, at the Technical Research Centre VTT. After having managed to develop the protein on a small scale inside of the research facilities, Solar Foods was spun off in 2017.
Now finally the product is ready to go to market, meaning that you may be able to try the product in the coming years if all goes to plan.
And Solar Foods have big plans. In a few years, the company plans to produce enough to make two billion meals a year. The environmental impact is important to the founders. According to the them, solein is 100 times more climate-friendly than any animal or plant-based protein, when it comes to land-use efficiency, greenhouse gas emissions and water usage. It uses 1,550 times less water to produce than beef.
The company raised €15m earlier this month to start building its first demo factory in an urban spot in Helsinki where Solar Foods will be able to show the production process as well as having a food bar where people can try different things made with the protein.
The money raised won't be enough to build the factory and the company is now looking for local and European grants to make it happen.
"Venture capital companies do not want to spend money on steel tanks, so we need another €15m in grants. We are looking for this now," Vainikka says.
Tastes like corn puffs
According to Vainikka, the taste of plant-based meat and other protein substitutes such as pea protein and hemp can be a bit off-putting — but not solein.
"The professionals say it is neutral so it doesn't have off-taste, unlike pea protein. It tastes a bit like the corn puffs that you give the youngest children as their first snack. When you cook it or add it to a pancake base, I believe it reminds me of the taste of egg," Vainikka says.
"One of my favourites is our bread, it is a bit orange and tastes a bit of carrot," Vainikka says.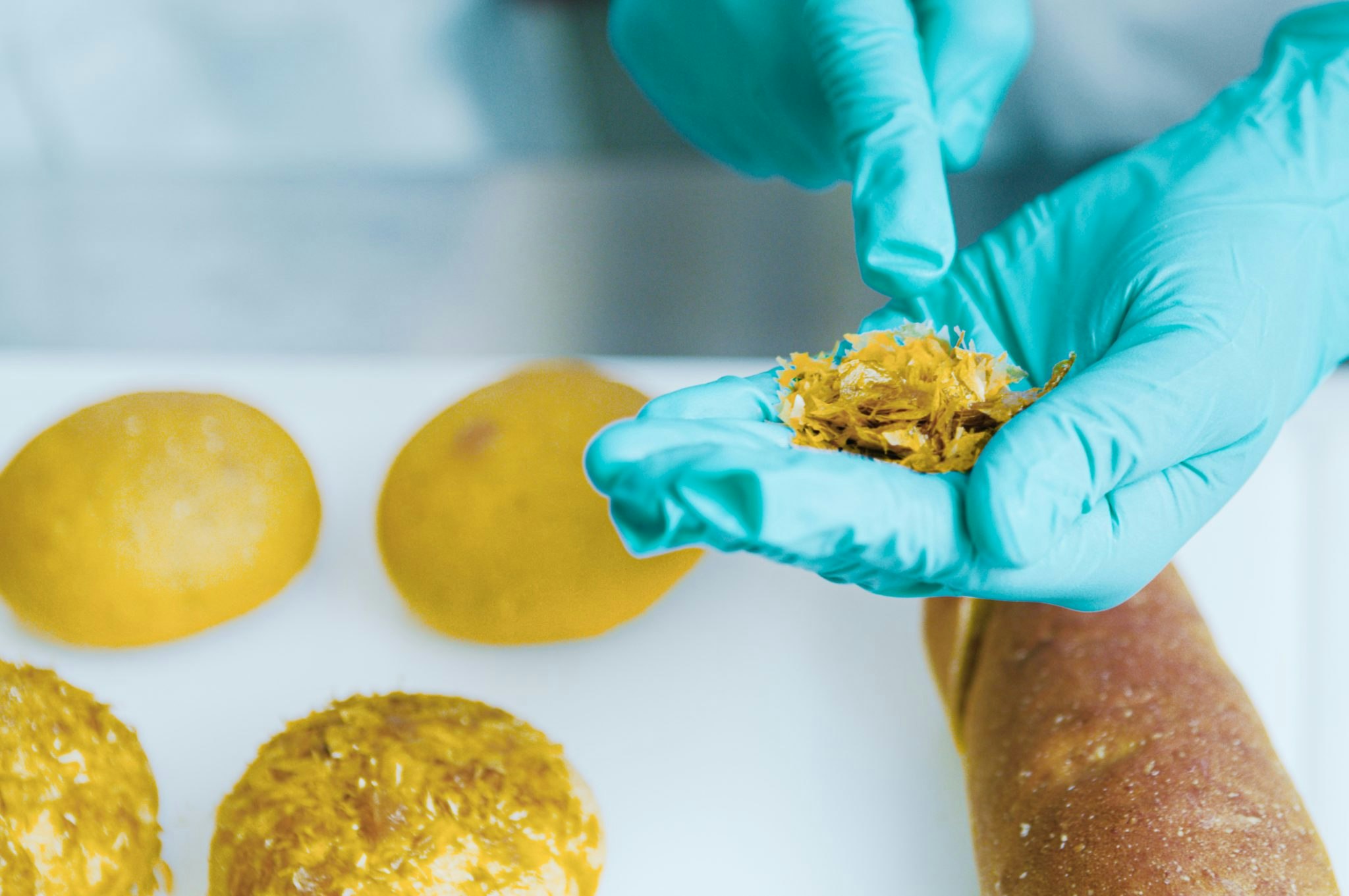 There are similar companies out there, such as the US-based Calysta and Danish Unibio, which are also producing a protein with a similar kind of process, but they are using large quantities of methane gas and bacteria and are focusing on producing animal feed.
Vainikka does not want Solar Foods to be compared to these companies since they are depending on the agricultural system for methane gas rather than carbon dioxide.
"We want to delink food from agriculture, that is our vision. Food tech is now where information technology was in the late 80s, early 90s. We have a higher standard of living than ever before and that has been enabled by delinking economic growth from increasing use of natural resources — most of the value we create we do in front of our computers, not in the field. Now, it can happen to food production," Vainikka says and continues:
"Many of the venture capitalists that have made their money from IT and e-commerce, those funds are keeping an eye on food tech. This is a new sector emerging."
Combining efforts with a confectionery giant
Solar Foods has managed to attract venture capital but also some more strategic investors. The company's last financial round was led by the Finnish food company Fazer Group and Bridford Investments.
Fazer is a family business with reported revenue of over €1bn in 2019. Apart from the chocolates, which is what they are most famous for, they also have a large bakery business and a newly opened lifestyle food section that consists of non-dairy products, plant-based snacks and breakfast cereals.
According to Jussi Loponen, head of Fazer lab, this is not the first time the company is trying to go beyond what is commonly sold.
"For a few years ago we got quite a lot of media attention for selling bread made of insects. However, that was more of a campaign than anything else," Loponen says. "But the strategic partnership with Solar Foods is actually quite unique for us and a new type of investment for us."
The partnership between Fazer and Solar Foods started one year ago when Fazer invested €3.5m. Since then, the companies have met every second week to discuss the development of solein and the commercial potential for Fazer. Apart from the joint effort to make products for Fazer, Solar Foods will also make their own line of food and sell solein to other food companies. This doesn't worry Fazer.
"We have a certain advantage in comparison to other food companies since we already have products in development. But we want to make sure that they also are successful. After all, we have invested in them so their success is also ours," Loponen says.
Loponen, from Fazer, sees meat substitutes as one of the areas of greatest potential for solein. But Vainikka has a slightly different view.
"I am not as keen on the meat replacement products actually. Plant-based hamburgers are great but the field is pretty crowded," he says.
And perhaps he is right, only in Europe, there are several plant-based companies serving vegan meats to customers.
Europe's lengthy food approval process
Unfortunately, Sifted has not been able to try the protein since it has not received a food permit from the European Food Safety Authority (EFSA) — and this may take some time.
The EFSA has 18 months to go through the application from the moment they receive it. And in the case of Solar Foods, the company won't submit its application until the end of the year.
"In comparison to the EU, some other countries, like the US and India, do the same tests in 3–6 months. It's because of this kind of hurdle that we don't have the leadership of food tech on this continent," Vainikka says.
Solar Foods has worked in 30-month cycles since the start. The first one was about developing the protein, the next 30 will be about going to market with a demo factory. At the beginning of 2023, when the next cycle begins, the plan is to build a large-scale operation. Vainikka hopes that this will bring the cost of the protein down to €5 a kilo.
That the protein is comparatively expensive is also a reason why Solar Foods are not considering producing animal feed.
"With our calculations, solein will be a bit more expensive than soy protein, even with a large-scale production in place. Perhaps it will become cheaper over time if the cost of renewable energy decreases," Vainikka says.