The fashion industry is the world's second most polluting industry. Portuguese startup Smartex has just raised a $24.7m Series A to tackle the sector's poor climate record by focusing on textile waste. The round was led by US-based Lightspeed Ventures and Tony Fadell's Build Collective.
How does Smartex decrease factory waste?
It's estimated that the fashion industry makes around 150bn garments every year, which produces 20% of global water waste and 10% of global carbon emissions. Not every garment ends up on the hanger in the store though. And not all textiles produced become clothes.
Defects in fabric are often not detected early, which means entire rolls are discarded or burnt. Not only is the environmental impact of this enormous but it adds costs to already low-margin factories. Currently, factories rely on inspectors who spend their days looking at the textiles produced to make sure defects are found before being turned into clothes. But if a defect is found, it's often too late to save any of that roll.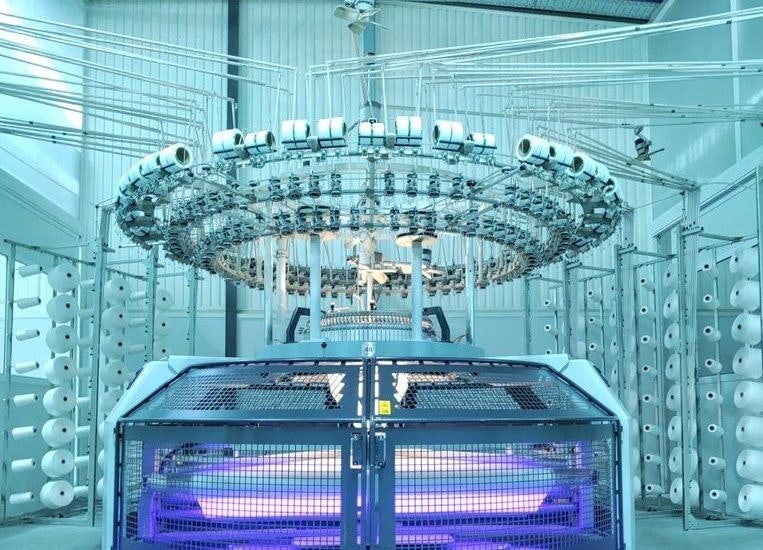 Smartex was founded in 2018 by Gilberto Loureiro, Antonio Rocha and Paulo Ribeiro to limit this waste by installing off-the-shelf cameras and using machine learning in factories to detect defects in real-time and automatically shut down production to prevent waste.
Hardware is... hard
When Sifted reaches Smartex CEO Loureiro in Singapore, he promises he won't swear and then does it numerous times by mistake and laughs apologetically every time.
The textile industry's issues are close to his heart. Both his parents worked in textile factories, and he himself worked as a textile inspector for eight hours a day before going off to college.
He first envisioned Smartex as a software company — something to provide sensing technology to factories. But visits to factories in rural areas across Asia and Europe convinced him Smartex also had to provide the hardware.
"Textile factories don't have internet, they don't have sensors, they have nothing. If we go there, we set up our own routers, our sensors, our cameras, and eventually, the tablet to enter the production orders instead of using pen and paper," Loureiro says.
"In that way, we've got the backbone of the factory. It's not just about inspection, that was never the goal. The goal is to do the factory of the future."
The investors
Given the capital-intensive nature of hardware, it was a hard sell to investors. There were lots of rejections, Loureiro says.
The gamechanger was getting admitted to hardware accelerator HAX in 2019 where the founders met with Lightspeed Ventures and Tony Fadell. HAX works with pre-seed startups that are working with hard tech and is run by global VC SOSV.
Apart from VCs including DCVC, SOSV's HAX, Spider Capital, Momenta Ventures, EX Capital and Bombyx Capital Partners for its Series A round, it has also managed to get the Swedish fashion retailer H&M to invest.
Smartex has 60 textile factories as customers so far. It also says it's working with fashion companies further up the supply chain like Kering Group (Gucci and Balenciaga), PVH (Tommy Hilfiger and Calvin Klein) and Pangaia with the future goal for fashion brands to use its technology to track garments from yarn all the way to consumer. 
"We've seen an interest from fashion brands to help us get our technology to the factories they work with and they often offer financial support to the factories to buy our systems," Loureiro says.
Sifted's take
Startups in the fashion industry tend to be focused on developing new materials, like Swedish Renewcell or Finnish Infinited Fiber, or supply chain solutions like Swedish Material Exchange, British Supply Compass or Dutch Circularise as well as garment tracing startup Trustrace.
And although there's software that can offer traceability and new materials that can replace some of the textiles made in traditional factories, they don't expect to become the new standard.
Digitalising an old industry is hard, but with the right partners and the right product, it can have a big impact both economically for these factories and environmentally.