Swedish startup Budbee has had a good couple of years. Thanks to the Covid-induced online spending boom, the last-mile delivery company more than doubled its revenue to €80m in 2021.
But now, with inflation rising, along with electricity and gas costs, consumer spending is going down.
According to the Swedish Trade Association, ecommerce in Sweden was down by 15% in April versus the same month last year. However, comparing it to pre-Covid in January and February 2020, ecommerce was still up by 70% in April this year.
CEO and cofounder Fredrik Hamilton isn't worried. "We haven't seen a decline but we are in fact growing, which means that we are taking market shares [from other delivery firms]. And whilst ecommerce is down in the Nordics, it is actually increasing in Benelux," he says — Budbee is live in Sweden, Denmark, Finland, Belgium and the Netherlands. "By being in five different markets, we can benefit from their differences."
He's also just raised a new round of funding — 400m SEK ($40m) from existing investors Kinnevik, H&M and CNI Nordics and others, as well as from its employees, at a valuation of 7.3bn SEK (€700m).
It helps that Budbee is close to hitting profitability at the group level, he adds. The startup aims to be profitable by the end of next year.
"If we hadn't always had profitability as core to our business, I would be worried. There will be a pretty substantial correction in the market and the valuations have perhaps been a bit high of late. Now, the risk appetite of VCs is completely changing and much of the previous talk of vast amounts of capital available is gone."
Banking on bank loans
Taking venture capital funding isn't Hamilton's first choice, though. Budbee's strategy has been to finance as many of its almost 5,000 smart lockers as possible via traditional bank loans. But that means if it wants to increase the size of its existing loans, the banks require Budbee to have more cash on hand as a security measure.
"We want to have as little dilution as possible, and by financing all our smart lockers through loans instead of venture capital, we can manage that. But by extending our loans we needed to increase our equity as a covenant to the bank and that is why we raised this round," Hamilton says.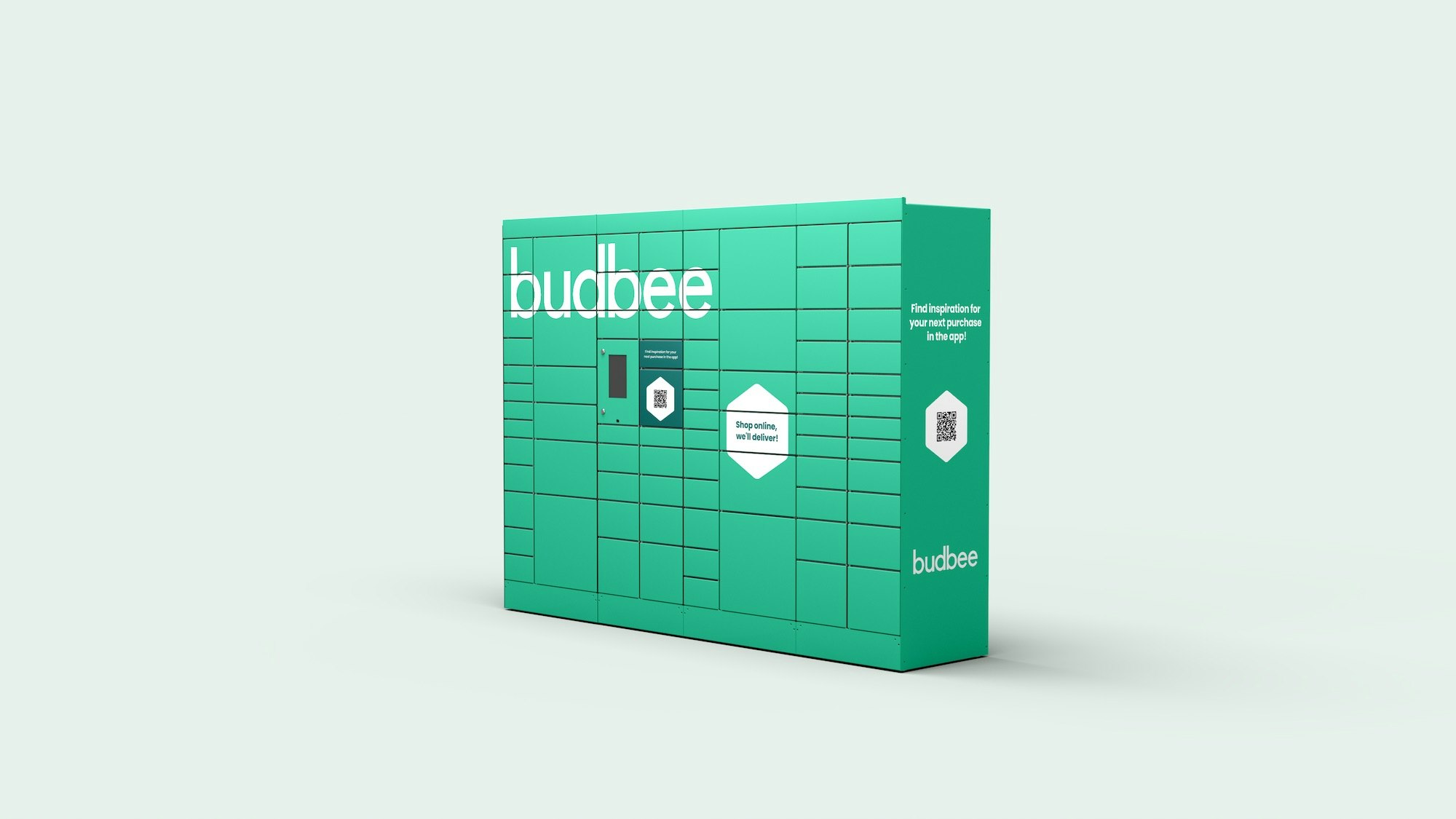 It's not the only startup offering smart lockers — Instabox successfully brought the idea to Sweden several years earlier.
"I think dilution is one of the key aspects for startups. I am building the company for the long-term and I don't want to give away all my ownership to investors," he says.
Hamilton believes that it is pretty rare for startups to use loans as a financing option since it is usually difficult for unprofitable startups to get loans from traditional banks. For most startups, similar investments in equipment are usually paid for by venture capital.
"I have always put profitability high up on our agenda and that has made us a bit different from other startups. Now, we are really happy that we've done that."
Budbee cosies up with Albert Heijn
One big win for Budbee earlier this year was winning a procurement process in the Netherlands to become the sole delivery partner at Albert Heijn locations (Albert Heijn is the largest supermarket chain in the Netherlands). This means that Budbee will have smart lockers at 700 of Albert Heijn's largest stores in the region.
"That was a huge success for us. We only started with smart lockers a couple of years ago but managed to beat all established players in this procurement process that lasted almost a year and a half," Hamilton says.
That Sweden, a long and pretty sparsely populated country, has managed to produce two successful last-mile delivery startups is perhaps not as strange as it sounds, says Hamilton.
"When we managed to set the model for deliveries in Sweden [with home deliveries and smart lockers], we realised this could be expanded to other countries — and all other countries are easier to succeed in than Sweden. In the Netherlands, it takes you two hours to get across the whole country, the same time it takes to get from the southern to the northern suburbs in Stockholm in rush hour."