City populations are only going to grow — 68% of the population (another 2.5bn people from now) are projected to live in urban environments by 2050. Enter smart city technology, which is poised to help conserve increasingly limited resources like energy and water as the population rises.
Investors have caught onto this — smart cities are more commonly becoming the focus of entire VC funds. In February, a new €200m VC fund 2150 launched to back startups building sustainable technologies that construction firms and city planners can use. French VC firm Eurazeo announced its second $80m fund dedicated to smart city startups in February.
Sifted picked the brains of five investors who lean towards smart city technologies to get their two cents on the startups changing the way cities work.
In usual Sifted fashion, we've asked investors to only pick non-portfolio companies.
Matthieu Bonamy, partner and head of the Smart City Investment Practice Eurazeo Smart City Venture Team
Eurazeo is a Paris-based VC firm focusing on SaaS, marketplaces and consumer mobile.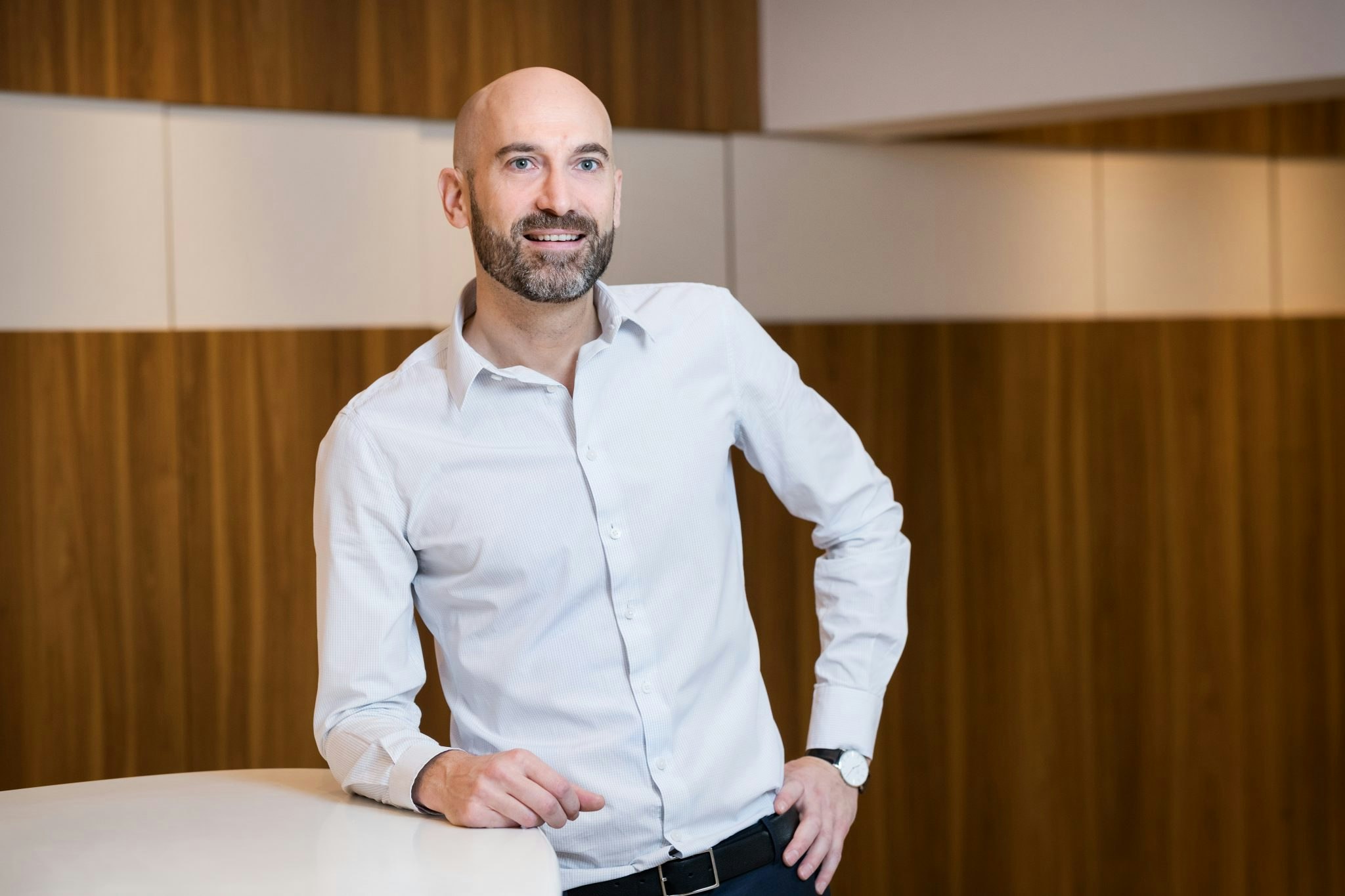 Matera — France
Matera is a SaaS solution for [building co-owners], empowering them to coordinate with one another and manage their buildings, without the need of property managers, who often provide a poor or expensive service. Matera is really disrupting the property management model. It simplifies and expedites workstreams for owners as well as those working in building operations, providing more transparency and driving efficiencies for building co-owners. It has a strong product vision to generate a high level of adoption and usage by co-owners, which encompasses supporting them in regular administrative tasks e.g. banking, accounting, admin and legal, etc.
DANCE — Germany
This ebike subscription provider removes the hassle of owning an ebike, which can easily cost more than €2k, as well as entail difficult repairs and maintenance. It has a Tier 1 team of serial entrepreneurs — including Eric Quidenus-Wahlforss, former CTO of Soundcloud, Christian Springub, cofounder of Jimdo, and Alexander Ljung, cofounder of Soundcloud—  and positively impacts user health, sustainability and the liveability of cities. DANCE also designs, manufactures and operates its own bikes, offering a superior and integrated customer experience.
Sifted spoke to Dance following its €15m Series A funding round last year to find out how it plans to make ebikes more accessible.
ACCURE — Germany
ACCURE determines and forecasts the health of batteries to improve their safety and the reliability and longevity of battery systems. With the rise of electric vehicles and renewable energy sources, batteries are everywhere. However, not all batteries are the same: there are different generations of batteries and each battery type tends to behave differently according to its usage, making it very difficult to forecast its usable lifetime. ACCURE has a very strong and technically capable team coming out of the University of Aachen in Germany — and it's not just an 'AI for batteries' company. Machine learning can be helpful in this context, but ACCURE really differentiates itself by its ability to store, gather, process and standardise huge amounts of data on battery systems that are not easily accessible and exploitable. It recently raised $8m in Series A funding from US investor Blue Bear Capital.

See what other German startups VCs think are benefiting from the shift to electric cars here.
Othmane Zrikem, CDO at A/O PropTech
A/O Proptech is a London-based VC firm focusing on proptech startups. It backs businesses at Series A all the way up to IPO, across Europe and the US.
Sifted Newsletters
Up Round
Every Friday
Dive into VC and meet the people holding the purse strings.

Nordsense — Denmark
Nordsense is a Copenhagen-based startup redefining the waste management industry by using smart sensors and data insights to optimise the way we collect and handle waste. Its sensors capture information on fill-level, orientation and temperature measurements every 15 minutes — and reports every time a container is filled or emptied every 24 hours. Given that 90% of the world's waste is collected at the wrong time, making the process more efficient and optimising resources is crucial for reducing emissions. It's at the core of what a smart city is all about — using data for good.
Heimdall Power — Norway
Norwegian startup Heimdall Power is bringing the electric grid into the 21st century by making room for renewable electricity and making operations more efficient. Using sensors on power lines called 'Neurons', the company measures voltage, temperature, vibration and ground clearance to enable grid operators to monitor the capacity of their power lines more accurately and even predict power failures. This improves control, but can also pinpoint fallen trees or ice on the lines. It's a great example of combining proprietary hardware with in-house AI to digitise essential infrastructure, making the world safer and more sustainable. 
Glowee — France
This Parisian early-stage biotechnology company is looking to leverage the power of bioluminescence, which is the chemical reaction that makes organisms such as fireflies glow. Its vision is to reduce energy consumption by creating a sustainable urban lighting solution. It would revolutionise how we navigate and light our cities and reconnect with nature. It's an ambitious project that would not only vastly reduce energy consumption but allow those living in cities to finally see the stars again — exactly the sort of blue-sky thinking we need.
Lucy Rands — investment manager at ETF Partners
ETF Partners is a European growth-stage investor focusing on sustainable innovation across the energy transition, future mobility, green connectivity, responsible consumer, and sustainable food sectors.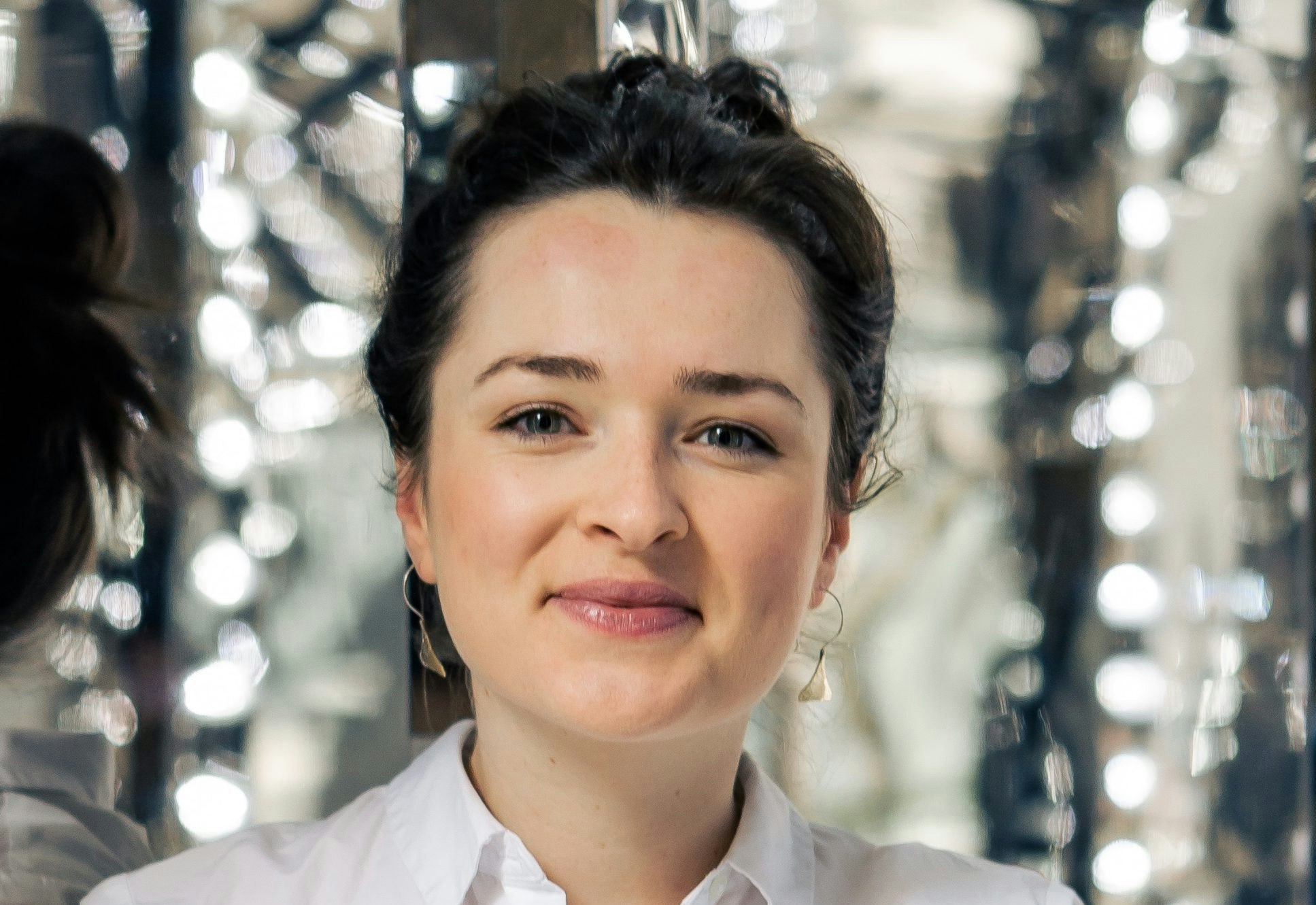 Humanising Autonomy — UK
An ethical AI software company based in London, Humanising Autonomy is learning to understand the full range of pedestrian behaviours and predict human movements using only video camera footage. People are the heart of any city but tend to be the most complex piece to fit into the automation puzzle. By combining AI with behavioural science, Humanising Autonomy could become a key player in the city of the future. I particularly like its ethical approach to data privacy. As the aim of automated systems is to promote the safety and well-being of individuals, any system must work for the user and not the other way around.
Vivacity — UK
Through applying AI to video data, Vivacity improves traffic insights and controls for cities. By replacing manual counts and 1970s induction loops, Vivacity saves money and drastically improves the data quality and volume. This also allows real-time responses and optimisation, for example, reducing congestion through dynamic traffic light control. I love that by accurately differentiating between cyclists and cars or motorbikes, Vivacity can improve cyclist and pedestrian safety and encourage green modes of transport. I am also drawn to the strong founding team of Cambridge graduates.
Vialytics — Germany
Vialytics offers a solution for the road maintenance management of municipalities, counties and infrastructure operators. Its AI-based solution automatically records and evaluates the condition of the road infrastructure and allows the customer to make intelligent maintenance decisions. Vialytics's software can be downloaded to a smartphone, which is then attached to the windscreens of municipal vehicles, such as garbage trucks. Vibration and visual data are collected on the standard garbage round, and Vialytics's AI analyses the data. Damage can hence be automatically detected in time, and necessary maintenance measures can be efficiently planned.
Road maintenance is one of the biggest challenges for municipalities to stay on top of and is an ongoing issue. By providing accurate real-time data, Vialytics saves the city time and money. I particularly like that the barrier to entry for municipalities is low. It does not need to invest in new infrastructure and it will mostly already have a budget for road maintenance, which means that sales cycles are shorter than most smart city companies. Critically, Vialytics already has more than 150 cities over Europe as customers.
Marie-Helene Ametsreiter, lead partner (industrial tech) at Speedinvest
Speedinvest is one of Europe's most active early-stage investors, with 40 investors based in Berlin, London, Munich, Paris, Vienna and San Francisco.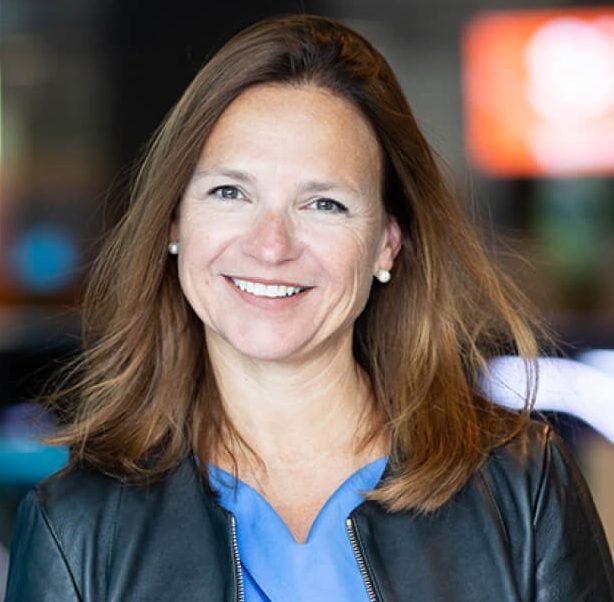 Easelink — Austria
Current electric vehicle (EV) charging solutions still require the user to plug the power cord into the car for charging. Austrian EV startup Easelink's Matrix Charging solution aims to make charging as effortless as possible by designing autonomous charging solutions. It works by way of charging plates which are installed in the floor, while the car initiates charging itself through a connector in its floorboard. I love this solution as it makes charging your EV even more effortless than refuelling a conventional car while maintaining >99% transfer efficiency.
HeyCharge — Germany
Munich headquartered startup HeyCharge develops next-generation EV charging solutions for multi-user buildings. Current solutions in this market have a number of flaws: they are expensive to produce, cumbersome to install and need an internet connection to work. The last point, in particular, can be a major bottleneck considering the need for EV chargers in underground parking lots or similar areas that do not have wifi installed. I like HeyCharge because this kind of technology will be a key component of the electrification of mobility, where currently charging infrastructure is one of the key bottlenecks.
HeyCharge was among the 73 European startups selected for Y Combinator's spring-summer cohort this year.
Cognibits — Sweden
One of the limitations of the use of autonomous vehicles — especially in cities — are edge cases. While behaviour on highways is quite predictable, there are much more unexpected circumstances in an urban environment. In order to train the models used in autonomous vehicles, developers use models that can simulate billions of kilometres of driving in a safe virtual environment. I particularly like Cognibits's approach as its simulation does not simulate an environment with static components, but also emulates the complex human behaviour of pedestrians, cyclists and other traffic participants.
Nicole LeBlanc, partner (platform) at 2150
2150 is a sustainability-focused VC firm with offices in Copenhagen, London and Berlin. It funds startups building sustainable technologies that construction firms and city planners can use.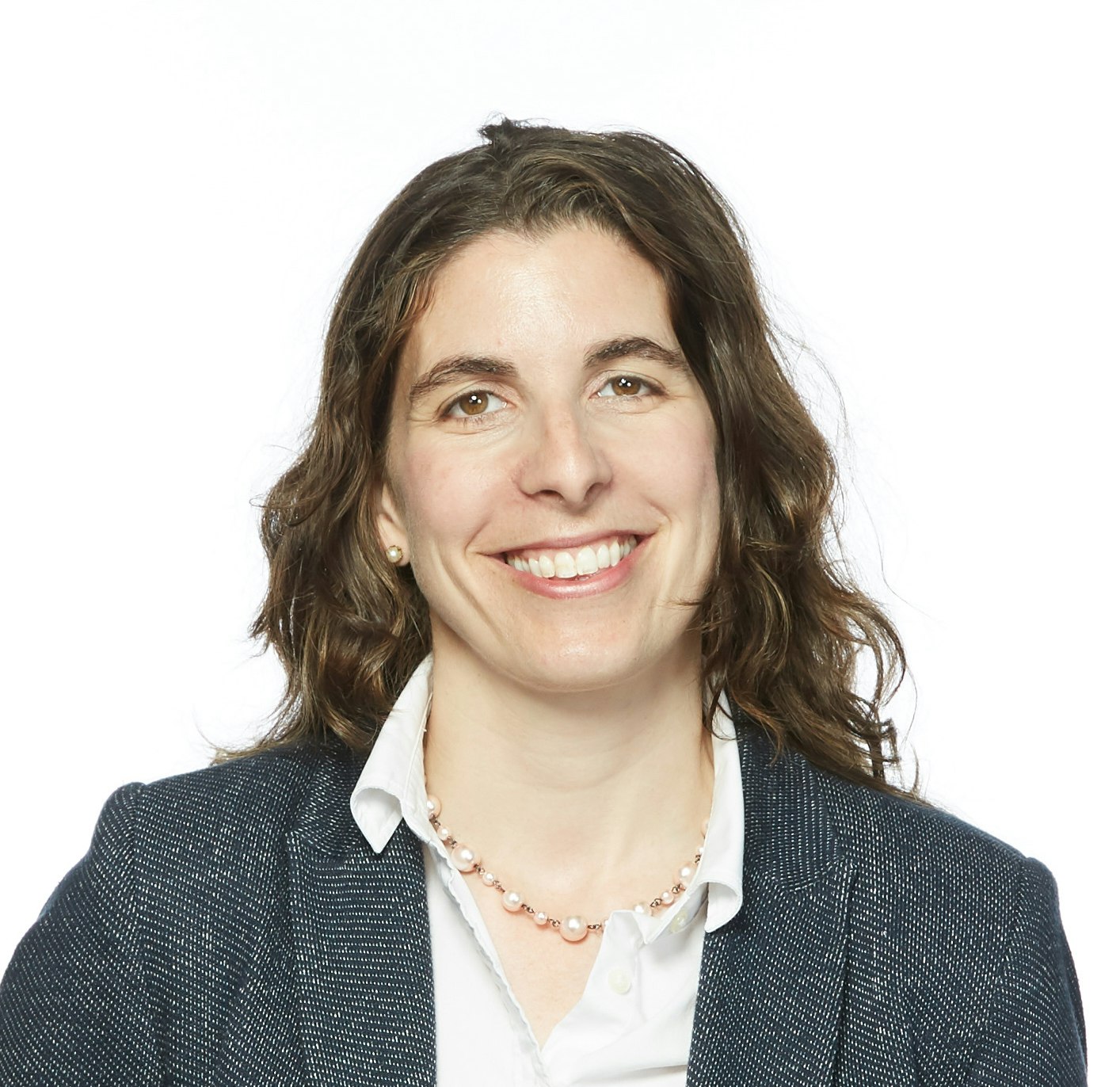 ClimateView — Sweden
Over 700 cities in 53 countries have now made commitments to achieve net zero by 2050, but achieving those objectives requires a delicate balance between many possible levers. Too many electric cars and buses will increase energy demand which might be met using carbon-based sources, whilst too much investment in renewables without thinking about grid-scale storage might be a waste of resources. ClimateView helps sustainability officers in cities to think through this complex interchange. Cities from Newcastle in the UK, to Mannheim in Germany, to Bern in Switzerland, already benefit from its solution.
Airly — Poland 
As many as one in five deaths worldwide can be attributed to air pollution. The problem is exacerbated in dense urban environments which combine pollutants from transportation, construction and industrial sites. Expensive base stations sparsely distributed throughout a city cannot help identify (and then mitigate) the sources of pollution. It requires low-cost and widely spread hyperlocal sensors to identify where the pollution started, and which areas of the population are affected the most. Airly, from Poland, provides these low-cost sensors and additional software to measure CO, NO2, O3 and SO2 pollution levels.