For Matthieu Somekh, who runs a startup campus in Marseille, in the south of France, it's not uncommon for phone calls to end with people moving city.
"I was talking to a Russian entrepreneur yesterday who said he's planning to move to Marseille and work from here six months a year," Somekh told Sifted. "Remote work has become a way of life, and the lifestyle and business opportunities in this region are really attractive."
Like the Mediterranean city of Marseille, places from Lisbon in Portugal, to Valencia in Spain, have long been trying to lure entrepreneurs and tech talent with promises of business left untapped — and perks from sandy beaches to cheaper flats.
But now that the coronavirus pandemic has generalised remote work for an undetermined period of time at most startups, the seductive pitch of smaller tech cities across Europe may get better traction from a more receptive audience.
So has the time come for local innovation clusters to emerge, at the expense of hubs like Paris or London? And is the tech sector ready to move on after years of trying to mimic the extremely centralised Silicon Valley ecosystem?
Local opportunities
For one, Somekh's campus is full of stories of migrating entrepreneurs.
Zebox was set up a year and a half ago a few meters from the fishermen and leisure boats of Marseille's port, next door to the startup studio of cosmetics maker L'Occitane, one of the region's biggest corporates.
The campus offers incubator (12-18 months) and accelerator (eight months) programmes for startups. It got financing from freight company CMA CGM, a family-owned, locally-based business that's the biggest employer in the region, as well as a global behemoth of transporting merchandise.
"Freight is a low-margin industry that needs to cut costs and transform," Somekh says. "Artificial intelligence, data crunching and software more broadly can bring a lot to figuring out optimisation in this line of business."
Sifted Newsletters
Sifted Newsletter
3x a week
We tell you what's happening across startup Europe — and why it matters.
"That's a huge opportunity for startups," he says.
One that's being amplified by the Covid-19 crisis as it forces companies into faster digitalisation.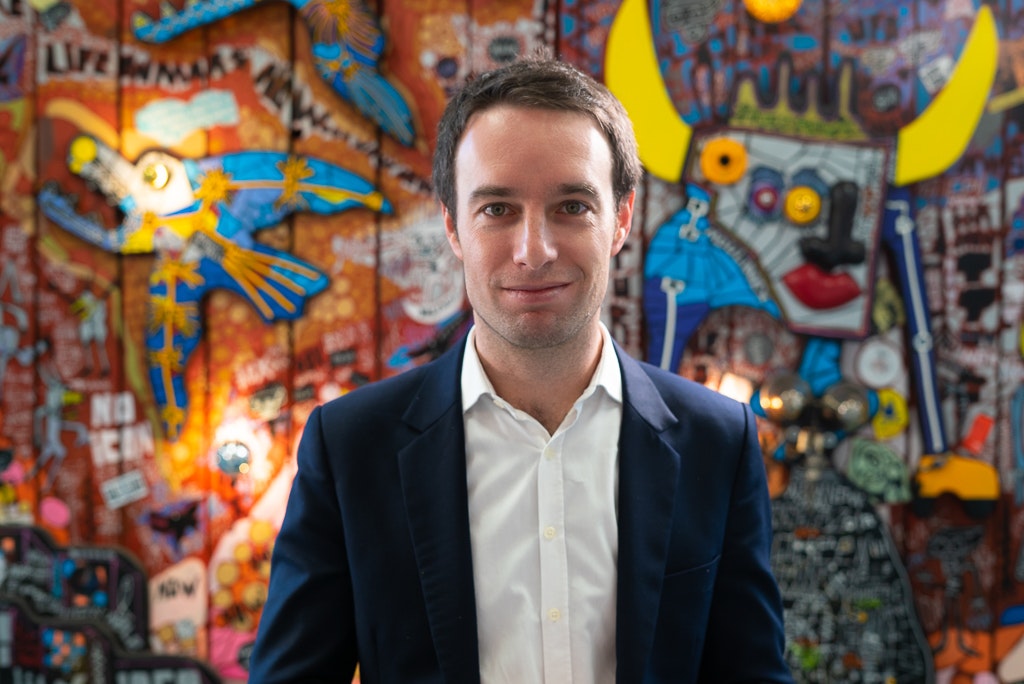 Migrating entrepreneurs
Not far from where Zebox is based, the Aix-Marseille university produces top-notch artificial intelligence and software talent that's attracted the likes of global technology giants Infosys and IBM.
It's easier to hire and retain quality candidates there, at a cheaper cost than in Paris, says Somekh. Employees, in turn, are attracted to the local lifestyle and cheaper cost of living relative to the French capital.
Entrepreneurs were convinced too.
Last year, the founders of Wing moved to Marseille from Paris. That helped their business, which tailors to e-commerce businesses with packaging and shipping services, land an investment from CMA CGM's owners.
SeaRoutes, whose software is basically the Google Maps of logistics routes, joined Zebox after its founder moved over from Hamburg, Germany. It too is eyeing local expertise and opportunities around transporting merchandise.
Zebox hosts 25 companies in total. Appetite from investors and corporates to back startups in the region has remained intact so far, through the coronavirus pandemic, Somekh says.
Spotting neglected hubs
Now, the campus is expanding to the Caribbean, with plans to launch next month.
Somekh thinks the timing is right to copycat his Marseille strategy there, in Pointe-à-Pitre, on the French island of Guadeloupe.
"Just like Marseille was a great hub towards the Middle-East and Africa, the Caribbean is a way to approach the US," Somekh says. "The Caribbean is also a great place if you want to challenge yourself on logistics."
Zebox plans to back local entrepreneurs as well as attract international talent there.
"It's about spotting the hubs that everyone else is missing."