Last Wednesday we held the Sifted Summit, our very first in-person, closed-door event with a curated audience of almost 200 founders and startup leadership staff. This will be the first of many, and we hope to see you at the next one — but here's a taste of what went on.
We spent a full day in panels, fireside chats and roundtables, discussing alternative funding routes, scaling teams and whether working with corporates is worth it. We couldn't produce such a great event without the support of our partners Jeeves, Latham & Watkins, Paddle, Twilio, FTI Consulting and The Nest.
We couldn't write about everything we learned — it was way too much — but here were some of our favourite bits.
Scaling? Focus on mentorships and interns
In the first talk of the day, Sifted deputy editor Amy Lewin discussed scaling teams with Meri Williams, chief technology officer of biotech Healx. The key takeaway? Start investing in scaling sooner rather than later — and that means hiring a "people person", such as a chief of staff or head of talent, ASAP.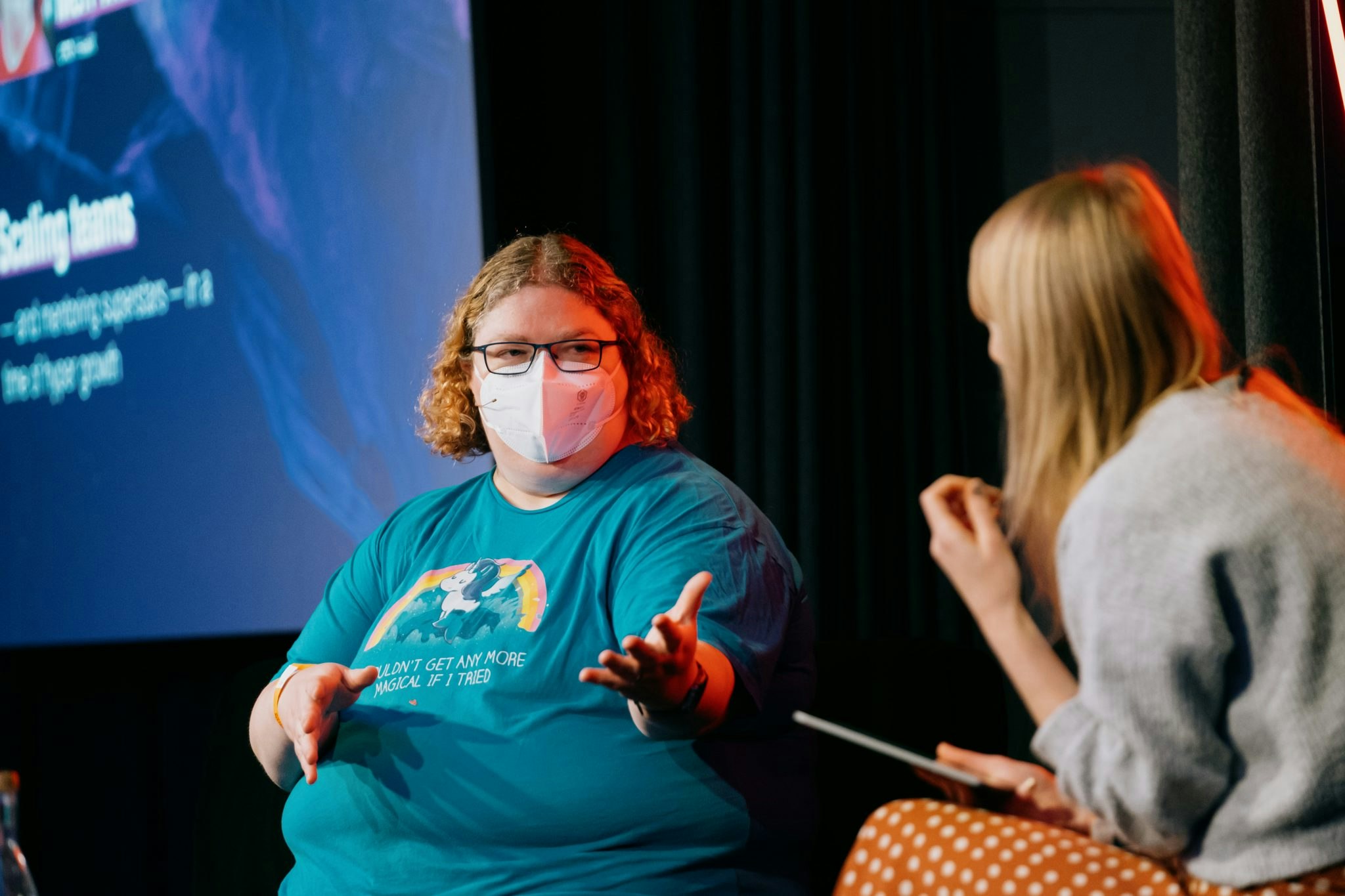 Williams recommended mentoring as a way to invest in the people you already have, especially when mentors are not significantly further ahead in their careers than their mentees. "When people are too far along the expertise train they are not very good at explaining things," she said. 
She also emphasised the importance of internships and graduate programmes. She used Monzo as an example, which filled senior positions with previous interns, and is now worth $4.5bn.
Investing in placement students and grads is a really good strategy… You literally cannot hire someone that has the context that they have" — Meri Williams,

Healx
Where can I find talent?
"The great resignation" is something that's been talked about a lot over the last couple of months, so how do you find — and retain — talent in these treacherous times? 
Panellists Natalie Brock, director of recruitment at fintech Thought Machine, Michelle Coventry, VP of people at autonomous driving company FiveAI, Gwen Le Calvez, chief technology officer at caretech platform Birdie, and Anna Richardson, VP people and culture at biopharmaceutical company Atai Life Sciences, weighed in.
Sifted Newsletters
Startup Life
Every Wednesday
How (and how not) to run a startup.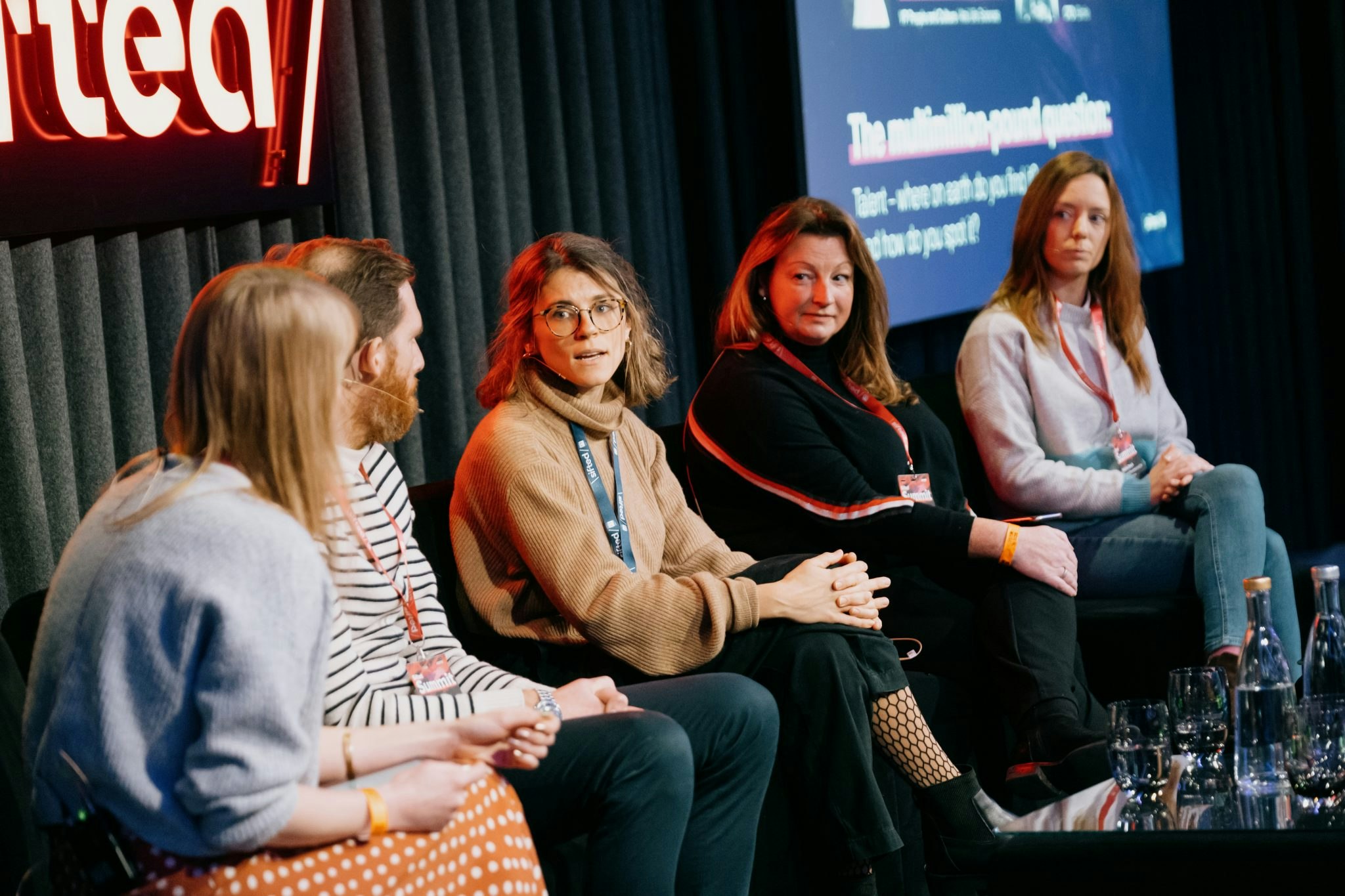 Richardson said when it comes to deciding between using in-house recruiters vs. an external recruiter to fill a role, you need to look at the role you're hiring for, how big the talent pool is as well as where you're hiring. She also said that you have to watch out for notice periods: in the US, you can fill some roles within a week, she said, while in countries such as Germany, which have traditionally longer notice periods, they can take four or five months to fill.
For Le Calvez and Birdie, transparent wages have helped them both find new talent and to retain talent, as there is a clear career and promotions path for all employees.
The panellists also agreed that investing in employee health benefits has become increasingly important when attracting and retaining talent; Coventry said total health, including mental wellbeing, should be a focus from the beginning.
The financial maths of how to hire, when to hire, is much more complicated than I thought… You really have to look at the role, look at how niche and specific that role is, look at how big the talent pool is" — Anna Richardson, Atai Life

Sciences
What does a 'bad' investor look like?
When it comes to investors, what separates the good from the bad? We asked our expert panel, including Joe Perkins, founder of VC review platform Landscape, Rachael Corson, founder of ethical haircare brand Afrocenchix, and Mike Turner, partner at law firm Latham & Watkins.
A standout way of being a bad investor was disrespecting founders, said the panellists. For example, Corson said she'd asked one fund what it could bring to her company and one investor replied "adult supervision", implying people wouldn't take her seriously as a young black woman. 
While Turner mentioned that Atomico's recent State of European Tech report included the first female-founded unicorn, Corson said there's still progress to make when it comes to diversity in startup ecosystems and that the narrative that female founders have better returns can be stressful. 
To combat inequalities in startup ecosystems, Corson said the biggest change will come when founders actually start working together, creating hype for themselves and others. 
For Perkins, a bad investor means one that doesn't respect founders' time, which is a trend he's seen on his VC review platform. A good investor stays transparent, letting founders know whether they're likely to proceed or not during pre-investment stages. 
While many founders think they still need to take what they can get when it comes to investors, Turner said the game has actually changed; because there is a lot of funding available, founders have much more power in choosing an investor.
You are interviewing the investors as much as they are interviewing you. The game has changed… you want to find out what that investor will do for you" — Mike Turner, Latham &

Watkins
The art of the exit
Every business will need to think about an exit eventually. Do it well, and your company will transition into its next stage unscathed. Do it poorly, and you could end up with disgruntled employees, angry stakeholders and "post-exit trauma".
We asked the experts for their best advice in our panel "How, when & why: Lessons in exit strategy from the pros", including FTI Consulting managing director Dwight Burden, Seedrs chief investment office Kirsty Grant and Wonderbly founder Asi Sharabi. 
All panellists stressed the importance of preparing for just how much work an IPO or takeover takes.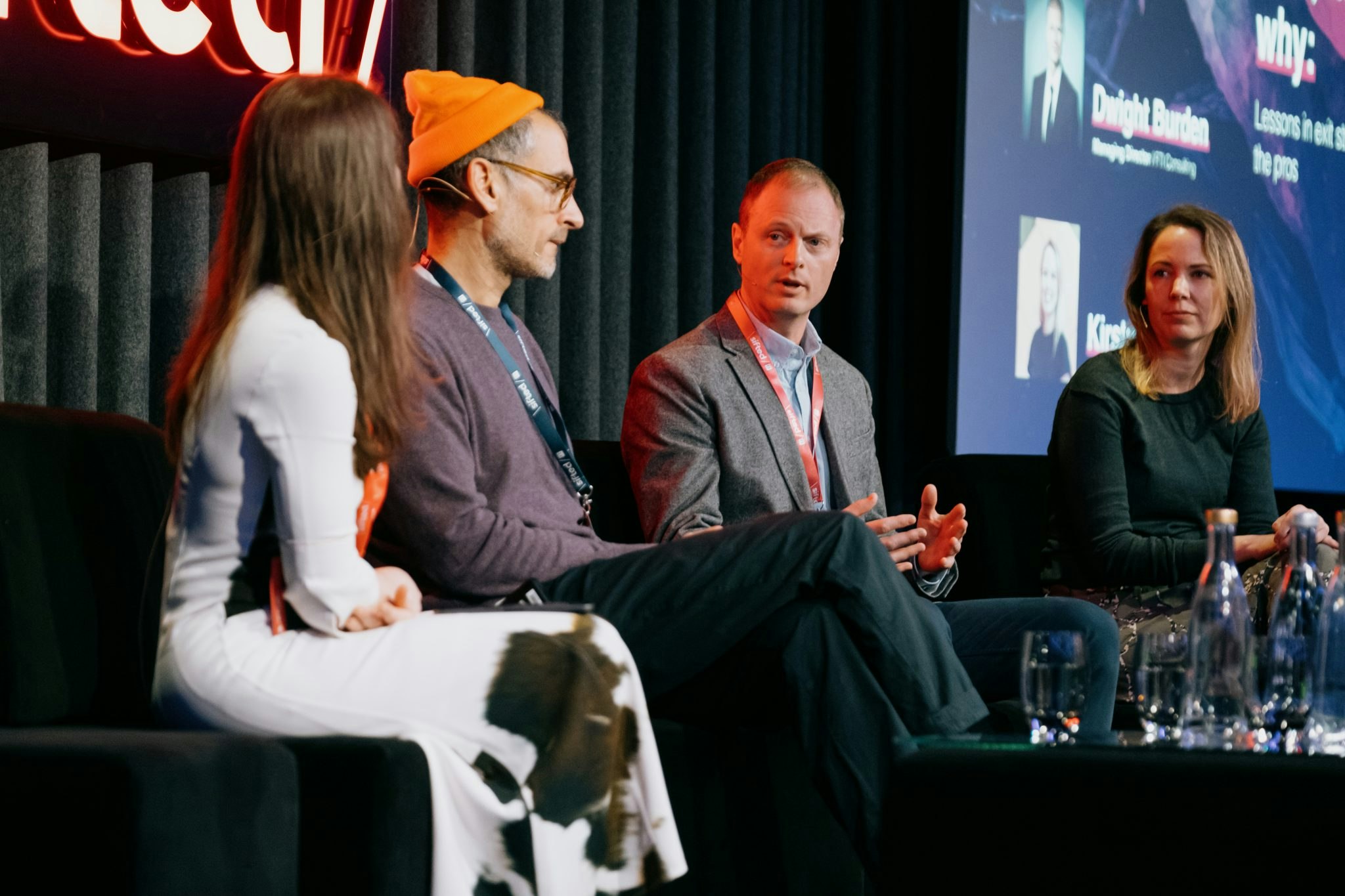 Grant said she'd "bring in more external help" in the form of advisers, legal and extra bodies to help manage the day-to-day workload. Burden, whose role involves helping FTI's startup clients exit, said one of his clients told him they wished they'd prepped their family better, as "the most important audience is the one at home."
Sharabi said founders "really need to understand how much completely out of the day-to-day running of the business you'll be — 150% of my time was spent on it, not just due diligence but also emotionally." For this reason, he recommends "choosing your M&A advisers wisely... optimise for chemistry, because you're going to spend many many hours with these people… and start meditating a year before."
You should never be building your business for an exit. You've got to build a business for your product — you've got to build a business that people want. But it's never too early to start thinking about where you sit in the marketplace" — Kirsty Grant,

Seedrs
Product, market and messaging… which should you focus on first?
In an afternoon fireside chat, Christian Owens, founder of revenue delivery platform Paddle, and Marcus Taylor, founder of venture studio Venture Harbour, dived into the trials and tribulations of finding product market fit. 
Venture Harbour, which calls itself "the world's first bootstrapped venture studio", has produced nine software ventures over the past nine years, including growth marketing platform TrueNorth and focus and productivity app Serene. But how, Owens asked, did they manage to find product-market fit so many times?
"We've desperately tried to turn it into a process where we've come up with a list of ideas and a magic formula. But the more we've tried to turn it into a system, the worse it's got," Taylor told Owens. "We've come to realise that trying to solve our own problems, the best ventures come out of that… the idea is important but not as important as how it's executed."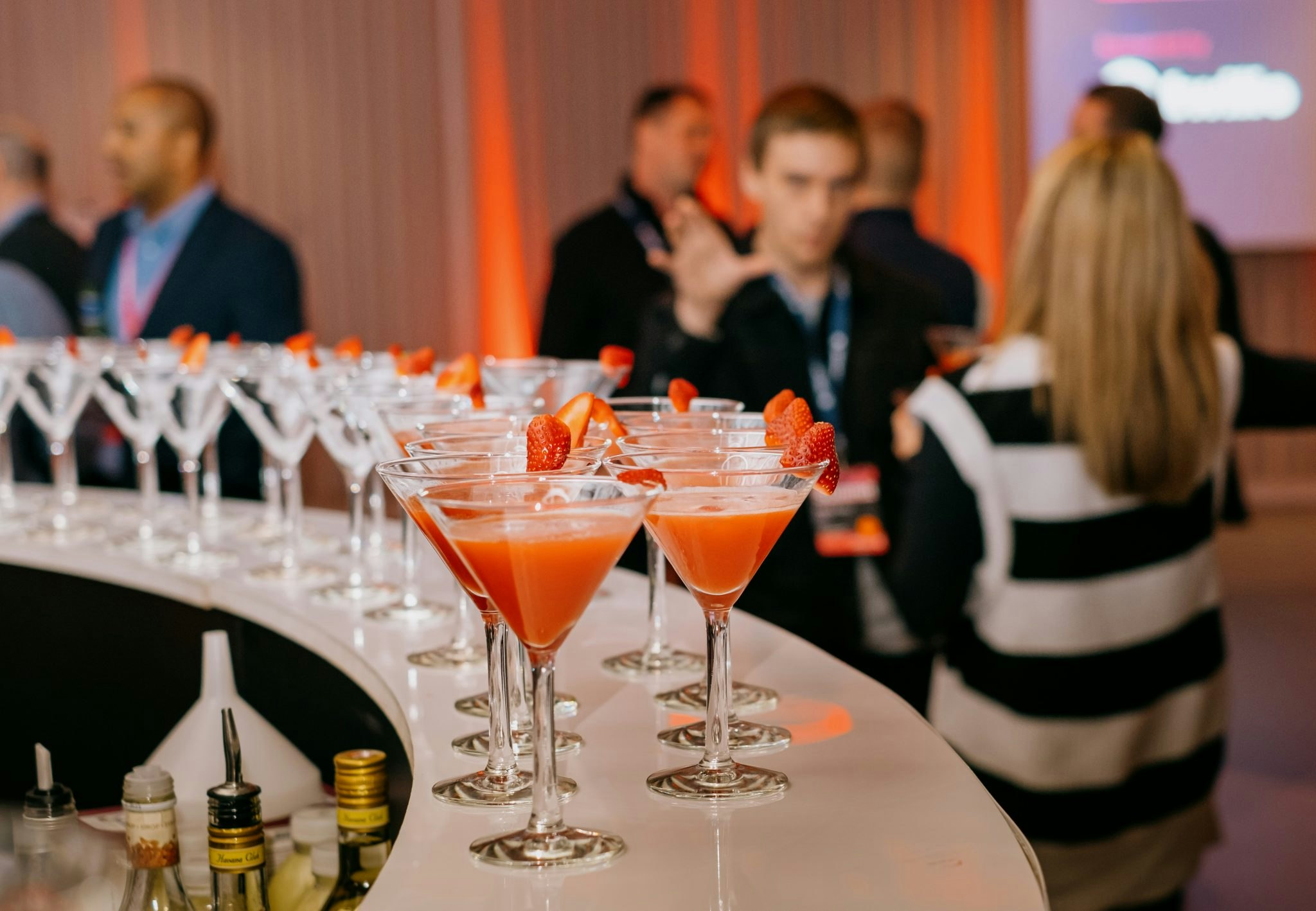 Finding a product-market fit takes Venture Harbour an average of two years every time, said Taylor, and it's a constant balance of choosing to focus on product, market or messaging at any given moment. 
For Owens and Paddle, he fell in love with the problem he was trying to solve — and then finding product-market fit was a lot like throwing spaghetti at the wall. "We had an idea of a thing we wanted to build, we started to build that thing and then it was a process of throwing a lot at the wall and seeing what sticks."
"I think this idea of finding product-market fit is almost a category error… every three years as a business, as we grow and scale, I feel like we're in this constant evolution and process of finding better product-market fit" — Christian Owens,

Paddle
Want to come to our next event?
Fingers crossed, but the Sifted Summit is just the start of many more in-person events to come, and we couldn't have done it without the support of our partners Jeeves, Latham & Watkins, Paddle, Twilio, FTI Consulting and The Nest.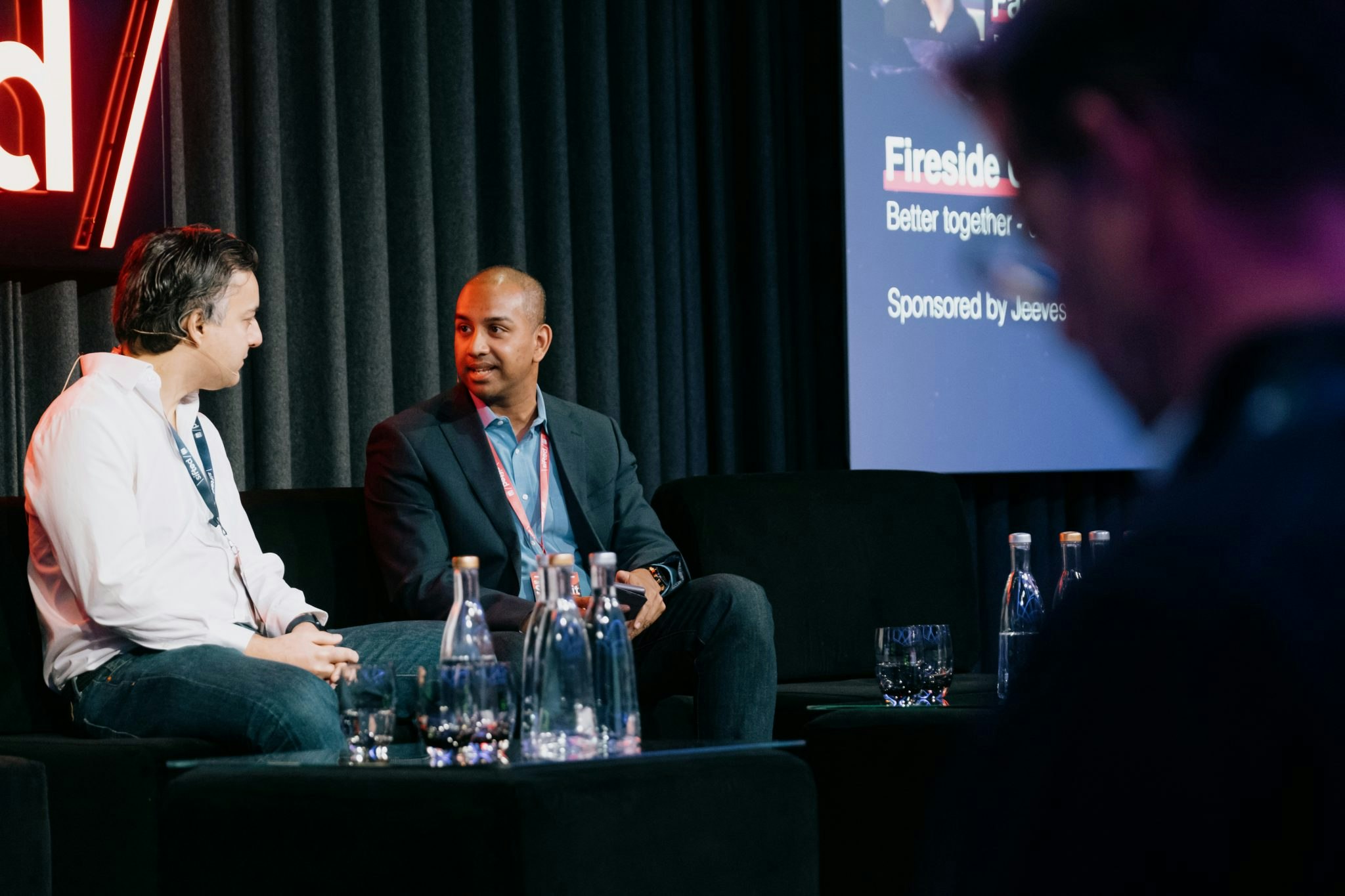 If you'd like to come to our next event — stay tuned! We'll be announcing plenty more soon, so sign up for our newsletters, follow us on Twitter or LinkedIn and continue to read Sifted.eu for the latest on European startups.