Pink and purple lights coupled with booming pop music set the stage for the Sifted Summit — our biggest ever flagship summit, held over two days in London. 
Attended by over 1,700 investors, founders and operators and held on the October 5-6, the event was buzzing with panels, talks and interviews. They covered various aspects of the tech and startup world, right from building resilience in a downturn to tackling climate change and maintaining cohesion in hybrid workplaces.
If you missed the summit, fret not — here are four key things we learned about being in the European startup ecosystem during a downturn.
1/ Believe in your startup's mission
The summit kicked off with a panel addressing the hottest topic of the season: how to build resilience in an economic downturn. 
The discussion, hosted by Sifted's cofounder and editorial director John Thornhill and panellists Michelle You, cofounder and CEO of climate tech company Supercritical, Helen O'Neill, founder and CEO of women's health platform Hertility, Lily Chang, managing director of VC About That Vibe, and Mike Turner, partner at law firm Latham & Watkins, revolved around the key point that being mission-driven will keep your startup afloat.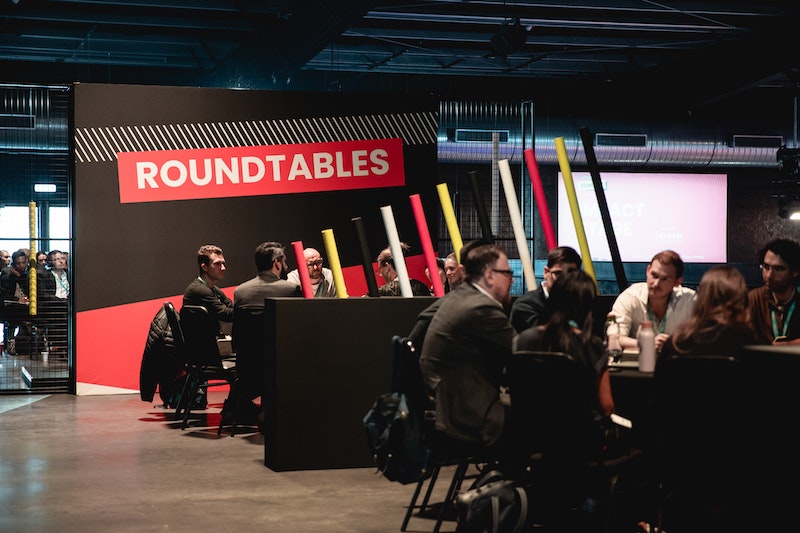 "Crisis brings clarity," said You, recalling when she had to navigate the 2008 financial crisis. 
"There is a lot of chaos in startups, so it is important for everyone to know their part in the story," Chang added, highlighting why it's key for everyone in the company to be aware of a clear plan for the future.
On the opportunities that the downturn presents, Turner emphasised the importance of agility in a market as dynamic as the tech ecosystem. He said that crises drive companies to be "aware of what the drivers are in the market and hearing what your employees, investors and, ultimately, your customers want."
2/ Accelerate through acquisitions
Unit economics was a buzzword throughout the summit, with multiple panels discussing growth and restructuring in a downturn. At our fintech panels on M&As and hitting huge valuations in a crowded market, speakers drew on the relevance of unit economics, monetisation strategies and acquisitions in times of economic uncertainty.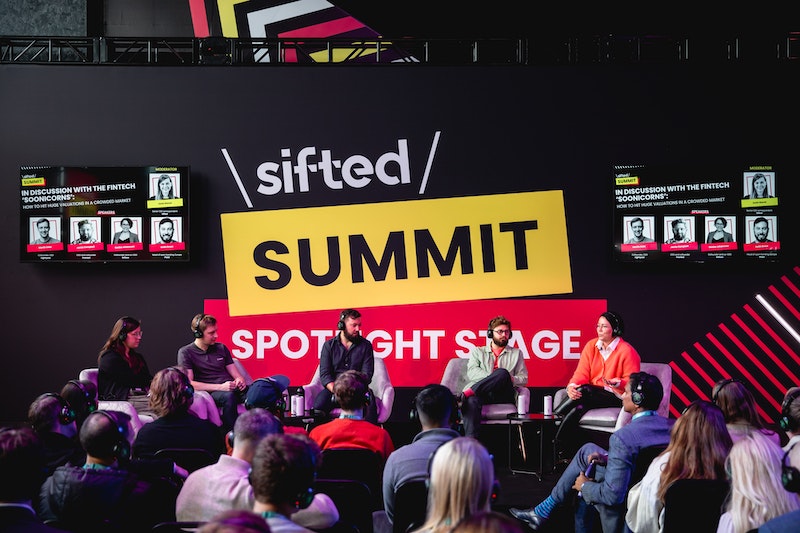 Jaidev Janardana, CEO of financial services company Zopa, said that they are looking to accelerate through acquisitions. "The thing that's most interesting for us are platform companies that have a lot of customers but haven't quite figured out how to monetise them."
"So definitely companies that can give us an active customer base," he added, on what he looks for in potential acquisitions.
On when fintech M&A will really pick up, Sonya Iovieno, head of venture & growth banking at Silicon Valley Bank, said that the crunch is going to come when the founders that are starting to run out of capital realise that they can't raise another equity round. 
Know your numbers and you will

survive
"They need to start talking to companies that can help them keep on building their companies, rather than equity," she said. "I expect that to happen from about six to nine months away, with companies that didn't raise last year first."
Denise Johansson, cofounder of payment processing company Enfuce, who was on the panel "In discussion with the fintech 'soonicorns': how to hit huge valuations in a crowded market", pointed out that how much customers are willing to pay for your service and how much you need to break even are two key points to consider for long-term investment and growth. "Know your numbers and you will survive," she said.
3/ No, really, know your numbers
With uncertainty looming in markets, the urgent need for sustainable growth — as opposed to hypergrowth — and smart management of finances also took centre-stage in many discussions and conversations throughout the summit. 
We've come from a market that rewards pure growth but ultimately it doesn't build long-term

business
The changing role of CFOs was highlighted on a panel fittingly titled "Your secret weapon: the CFO", led by Sifted's deputy editor Eleanor Warnock. She was joined by finance experts including Daniëlle Keeven, VP of finance at software company Paddle, Anita Szarek, CFO at fintech Pleo, and Charlie Walker, founder and managing director at finance recruitment firm Harmonic Finance.
"Provide context over control through awareness and transparency – provide people with information and translate it into what that means for them," said Pleo's Szarek, on how to be an effective CFO right now. "Empower them with context and they will stay motivated."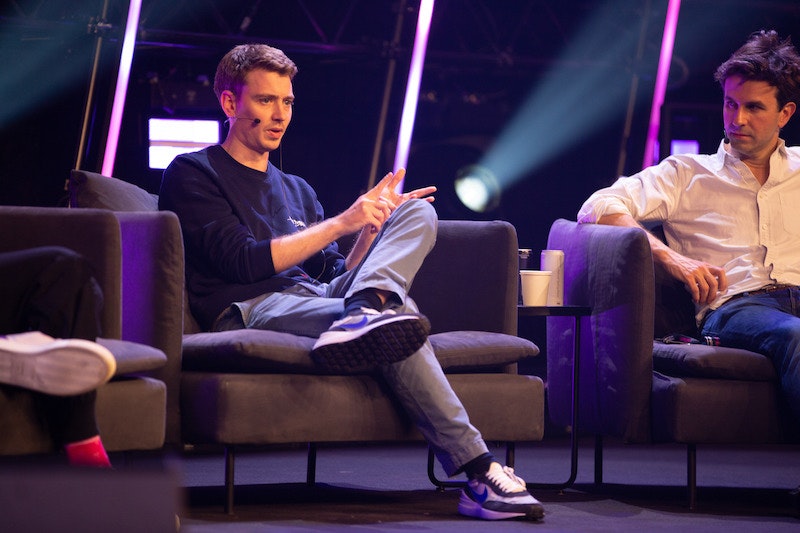 Another session that focused on the shift towards sustainable growth was the final panel of the summit — "Hyper vs sustainable growth: the impact of rapid expansion". The discussion was led by business journalist Naomi Ackerman, alongside startup founders Euan Blair of apprenticeship company Multiverse, Anton Derlyatka of fitness app Sweatcoin, Ben Maruthappu of health tech Cera Care and Aron Gelbard of flower delivery company Bloom & Wild. 
"You want to grow but grow profitably," said Blair. "We've come from a market that rewards pure growth but ultimately it doesn't build long-term business — the market correction that we're seeing is forcing companies to focus on what would work in the real world as opposed to living off the funding they may have raised."
4/ Can startups save the planet in a downturn?
Our climate tech and ESG panels saw a flood of attendees, to the joy of the speakers and audience alike. Panellists Tessa Clarke, cofounder of food-waste reduction company Olio, Elizabeth Nyeko, CEO of clean energy deeptech Modularity Grid, Michelle You, cofounder and CEO of climate tech Supercritical, and Driss Ibenmansour, cofounder and CEO of ebike service Motto, discussed building a climate tech company from the ground up.
The existential risk of climate change is not going anywhere, so climate tech is

resilient
On the difficulty of raising funds as a climate tech company, Ibenamnsour said that they cracked funding by coming up with a sustainable solution to the very real pain point of urban mobility. The startup raised a seed round of $4.4m in March 2022. 
"We were able to tell a revenue story along with a sustainability story — so, we were able to get investors," Ibenmansour added.
Picking up on the challenging market conditions, You pointed out that climate tech is largely resilient to macroeconomic shifts. "The existential risk of climate change is not going anywhere, so climate tech is resilient," she said. 
Tackling the contentious topic of ESG, speakers on our "RIP ESG: Navigating the ESG reckoning" panel focused on the urgent need for an accurate framework of metrics for ESG measurement and reporting. 
"Having a good ESG footprint is a big factor in recruitment and also when you talk to founders. So I would say that there is no choice, really," said Rakesh Narayana, cofounder of Access VC.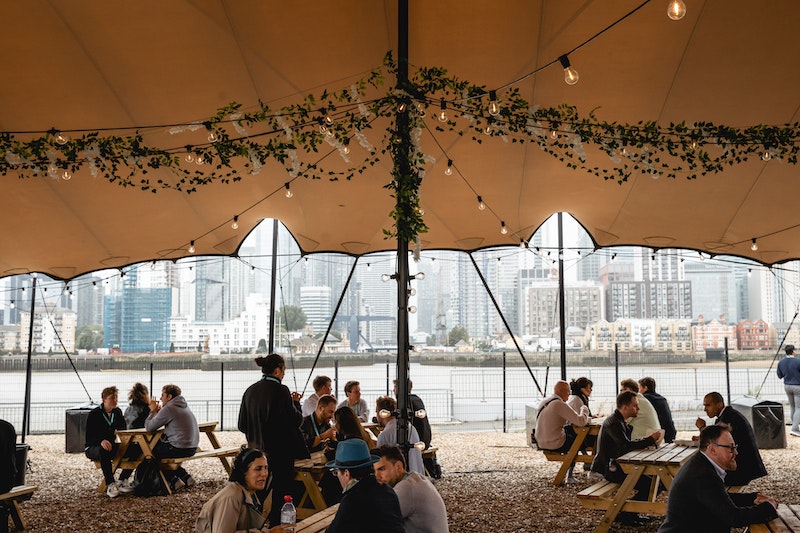 In addition to the insightful talks, interviews and panels, there were also practical workshops and roundtable discussions for entrepreneurs, investors and operators to brainstorm and discuss challenges, ideas and tips from the industry and their own ventures in smaller groups.
And to add to the buzz, a steady stream of caffeine-driven attendees at the free coffee kiosk witnessed a founder bagging a £1m funding deal and strong gusts of wind circled a selection of bustling street food trucks. 
If you missed out on this year's fun, we have a whole lot of events in the works for 2023 — the first of which will be in Stockholm and the next edition of the summit here in London on October 4-5. So, stay tuned — and while you're here, check out the key highlights from day one and day two, too.