The explosion of VC cash has minted dozens of billion-dollar companies this year, putting European tech firmly on the map. 
That's paid dividends for the founders behind these unicorns, with several joining the new generation of very wealthy European entrepreneurs.
To celebrate this, Sifted has launched its inaugural rich list of European tech founders. It's ranked by calculating each founder's holding in their company, multiplied by the startup's current valuation. 
The data, prepared in conjunction with Beauhurst, draws on public filings as well as from our own sourcing.
Note that this is not an exhaustive list. Some companies do not share their founders' holdings publicly, and declined to share them with us, so have not been included here. We've also only highlighted founders of startups that have not yet exited, meaning their wealth still largely exists only on paper. 
The rundown
The ranking ranges from cofounders who own 3.9% of their startup to founders who still own as much as 90% — an incredibly broad variation.
Bunq's Ali Niknam holds the largest stake — courtesy of being a single founder and having bootstrapped it for several years with money he made from his first tech company. Adriaan Mol is in at second for similar reasons, using the wealth he accumulated as a cofounder in Messagebird to initially bankroll Mollie.
The youngest founder on the list is Hopin's Johnny Boufarhat, at 27 years old. The Australian-born Brit burst onto the scene with his virtual events platform in the midst of Covid. Boufarhat has already cashed in some of his fortune, selling about £100m in shares over the past year, records show.
Founders in the ranking are based across Europe, but four of the richest are based in the UK, while three come from the Netherlands. 
Fintech founders make up the largest proportion, courtesy of the financial sector having attracted some of the highest valuations in the world. This is in line with the global trend, where at least a dozen fintech billionaires have been minted this year alone.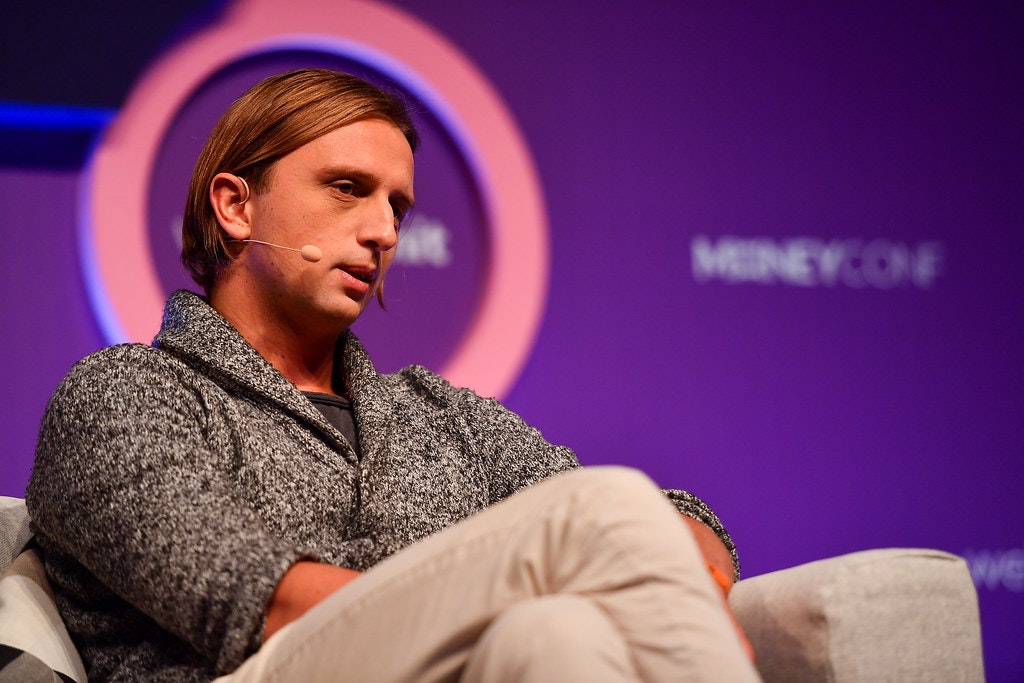 Notably, several founders on the rich list are already investing their wealth back into the ecosystem as angel investors. N26's founders have backed startups like Upflow while Checkout.com's Guillaume Pousaz has set up an active family office, Zinal Growth, to invest in startups.
It's also worth highlighting that the list is wholly dominated by men.
The largest European startup with a female founder is Starling Bank. Its founder, Anne Boden, currently owns 7% in the fintech, which puts her net worth at just under £100m.
The sisters who founded Karma Kitchen, which raised £252m last year, could also eventually join the ranks. Gini and Eccie Newton still own 22.5% of the startup each.
Notable omissions
Heavy dilution has prevented some founders from joining the ranking.
This includes eToro's Yoni Assia, who has only withheld around 5% of the $9bn trading platform, a spokesperson confirmed.
Startups with multiple cofounders also tend to have smaller net worths. For instance, Personio's four cofounders own 20% between them. Meanwhile, Tom Blomfield — one of Monzo's five cofounders — has held onto just 5% of the fintech, capping his net worth at about £170m.
Founders whose shareholding could not be confirmed were also not included in the ranking. Startups whose founders are likely to be approaching billionaire status include:
Blockchain.com
OakNorth
Qonto
OutSystems
Mambu
Celonis
Octopus Energy
wefox
Gorillas
Beyond this list, there are several European-born founders who have already cashed in hundreds of millions from going public or being bought.
Among them are Niklas Zennstrom (Skype), Daniel Dines (UiPath), Debbie Bestwick (Team17), Max Levchin (Paypal), Taavet Hinrikus (Wise), Harry Destecroix (Ziylo), Daniel Ek (Spotify) and Uğur Sahin (BioNTech).
More in the wings
In the UK alone, there are now at least 40 founders worth over £100m, according to Beauhurst.
That means there's likely to soon be a fresh wave of founders hitting the billionaire mark.
Among the UK founders estimated to have over £400m in paper holdings are:
Gymshark founder Ben Francis. Beauhurst records that Francis still owns 70% of the £1bn sportswear company.
Snyk founder Guy Podjarny. Podjarny still holds 11% of the £5.6bn security-tech startup, according to Companies House. His estimated wealth is £620m.
Improbable's founder Herman Narula. Narula's net worth is estimated to stand at £437m, having retained a 28% holding in the £1.5bn VR scaleup.