The Icelandic healthtech startup Sidekick Health has raised $20m in fresh funds from venture capital firms Wellington Partners and Asabys Partners.
Sidekick Health is one of a growing number of 'digital therapeutics' companies using apps to help people with lifestyle-related diseases, like diabetes, get on the right path. And the task is humongous.
According to Sidekick Health, a staggering 68% of all deaths globally are linked to lifestyle-related illnesses and with ageing populations too, that means healthcare systems across the globe are in for some hefty challenges.
It's probably why preventive care is a key area for many successful startups within healthtech now. According to a recent report, 3% of current global healthcare budgets are allocated to preventive services — but it's predicted that this number will increase to 9% by 2030.
Value-based reimbursement
According to Sidekick Health's chief executive and cofounder Tryggvi Thorgeirsson there are some trends that are pushing the move towards preventative care onwards.
"One of those trends that I think is really important is the shift towards value-based reimbursement instead of getting paid for services, which really doesn't create the financial incentive for preventive care," he says. "Value-based reimbursements completely flip that around and create a very clear financial benefit and an incentive for it."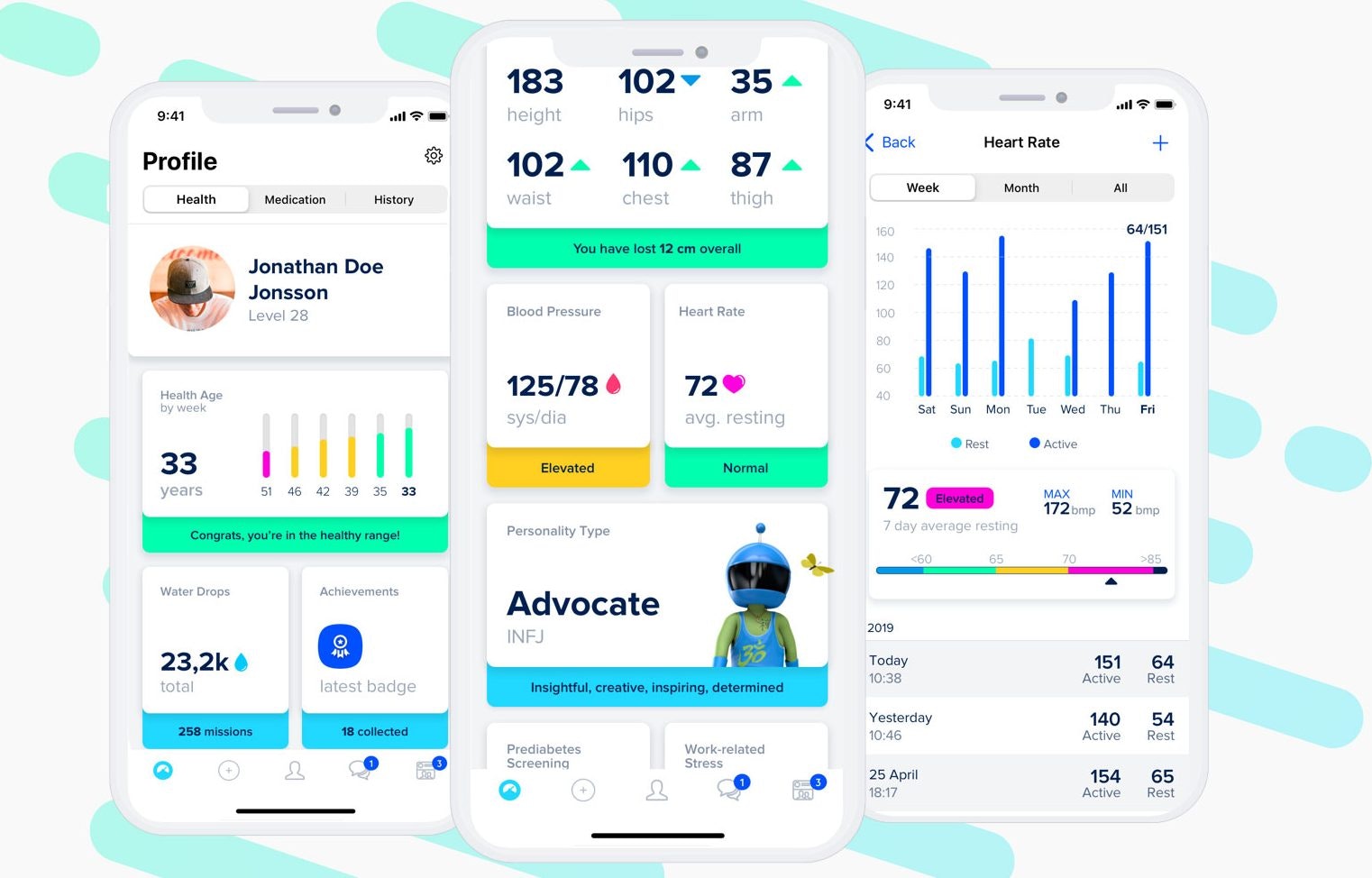 By helping people who are already suffering from chronic diseases  — ranging from diabetes to ulcerative colitis and smoking — to change their lifestyle with its gamified platform, Sidekick Health is trying to manage the odds.
"When we talk about preventive care I think it's also important to both look at primary prevention but also secondary prevention once you do have a condition. We help make sure that it doesn't escalate and get worse," Thorgeirsson says.
Apart from getting users to manage their nutrition, exercise, sleep, stress and medication adherence, Sidekick Health's platform can also connect users to a community of health professionals and patients on a similar health journey as themselves.
Tapping into the US market
Since launching in 2014 in Iceland, Sidekick Health's solution is now available to patients in Sweden, Finland, Belgium, the Netherlands, Ireland, Switzerland and Austria. With the new funding, the startup is planning further expansion in Europe.
Its new investors — pan-European VC company Wellington Partners, which has one leg in life sciences, and Barcelona-based healthtech VC firm Asabys Partners — will help with that too, according to Sidekick Health.
But the startup is also keen to expand its operations in the US.
"We have grown our customer base sharply in recent months, adding new partnerships with global pharmaceutical firms and leading US-based healthcare organisations," Thorgeirsson says.
Sidekick Health is not the only European healthtech startup focusing on the US and the big insurance market there. Digital health 'unicorn' Babylon Health is quickly growing its operations in the US, while fellow UK-based digital therapeutics company Big Health has focused hard on the market too.
With private insurance companies being the payers in the US, in comparison to public health insurance in Europe, the US is often seen to be slightly quicker to take on digital solutions.
"We have seen earlier adoption of digital health in the US market and I think that this kind of private setup in some cases allows for more flexibility. However, there are positive steps being made in Europe, with for example the new healthcare act in Germany."
"However, compared to payers and providers [of healthcare], pharma have been earlier adopters."
Big pharma deals
Pharmaceutical companies have been keen to partner with preventive care startups because the outcome of a drug — which pharma companies spend years and lots of capital to get to market — are likely to improve if it is delivered alongside digital tools. If the patient's quality of life and health improves with a drug-based plus digital solution, then the pharmaceutical's competitive standing will also improve.
Having already secured partnerships with pharmaceutical giants Bayer in December 2019 and Pfizer in June 2020, Sidekick Health can follow these companies to the markets where they operate.
We have grown our customer base sharply in recent months, adding new partnerships with global pharmaceutical firms and leading US-based healthcare

organisations
And as people en masse are showing a growing interest in following their health through wearables and apps, the preventive care programmes that Sidekick Health offers have had an upswing during the pandemic.
"As a doctor who worked for many years in a hospital, I know that changing workflows and picking up new digital tools takes time. But with Covid-19, this has really accelerated the adoption of these solutions by necessity."