Digital health is probably not the first thing that springs to mind when you think of Iceland. It's more likely volcanoes and Björk — but Reykjavik's Sidekick Health is making a good case to climb up the list.
The startup has just raised Iceland's biggest round of 2022, according to Dealroom: a $55m Series B led by US-based Novator Ventures with participation from previous investors Wellington Partners and Asabys Partners.
It'll look to grow its digital therapeutics platform for chronic illness on both sides of the Atlantic, amid what CEO and cofounder Tryggvi Thorgeirsson says is a "shift in readiness" from patients, providers and regulators for digital tools in healthcare. 
Investors are beginning to warm to the idea of digital therapeutics, too, and the raise comes on the back of a good run around the pitch table for healthtechs developing digitally delivered clinical therapies.
In the past 12 months, Swiss startup MindMaze secured $230m; Berlin's Peter Thiel-backed Atai Life Sciences IPO'd at a valuation of $3.2bn, and a number of others — like London's Huma and Germany's Ada Health — also picked up sizeable rounds. The sector is rising on the other side of the Atlantic, too, and just last month Boston-based Biofourmis raised $300m and hit unicorn status.
Proactive medicine
The startup helps people suffering from chronic illnesses by selling its remote-monitoring and gamified healthcare platform to major pharmaceutical companies like Pfizer and Bayer and private insurers in the US and Europe.
Sidekick is developing 18 digital treatments, covering conditions as diverse as diabetes and ulcerative colitis, and has 14 of those out in commercial partnerships. Eventually, Thorgeirsson tells Sifted, the plan is to build out more than 40 digital therapies.
The idea is to provide ultra-personalised app-based treatment that can manage illness and catch serious conditions before they become life threatening, he adds. 
Sifted Newsletters
Sifted Newsletter
3x a week
We tell you what's happening across startup Europe — and why it matters.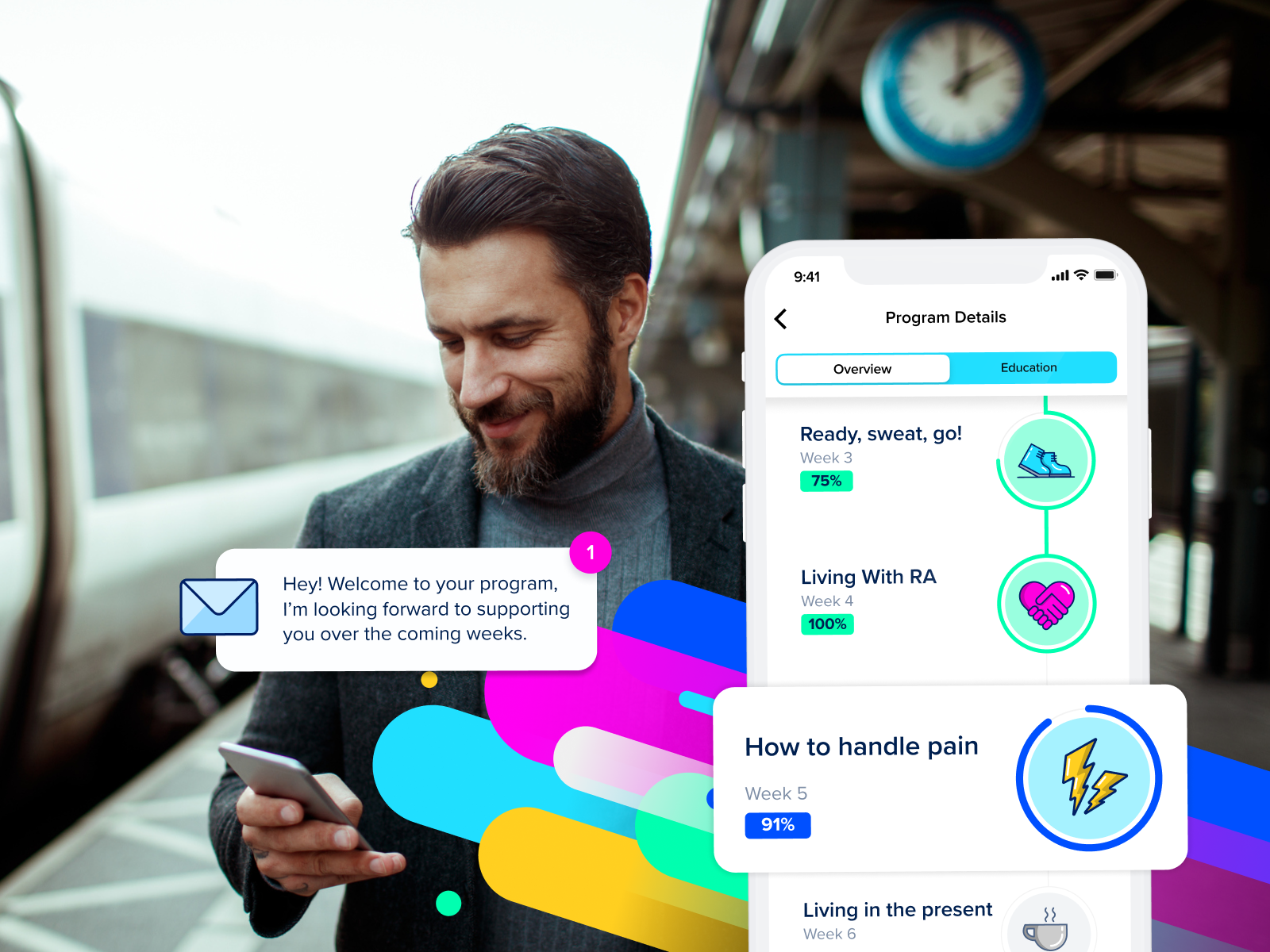 The way someone is treated depends on their condition, but Thorgeirsson shares the story of a woman who suffered from heart failure and — because of the pandemic — had limited physical access to her care team.
The patient needed close monitoring because of the severity of her illness, and was reporting on her symptoms via the Sidekick app daily. One day, the nurse who was remotely monitoring her saw that she had all the signs of an oncoming silent heart attack. 
The nurse was able to send an ambulance and get the patient admitted to hospital immediately. It almost certainly saved her life, Thorgeirsson says.
"It's proactive as opposed to reactive medicine," he adds.
To provide that, collecting a whole lot of data about patients is key. Sidekick creates a "digital fingerprint" based on the patient sharing a number of indicators about their condition.
"Underlying factors like health, levels of motivation, readiness to make changes and even socioeconomic status can help our AI [build a better patient treatment pathway]," Thorgeirsson tells Sifted. 
"There's no way of providing good [proactive] healthcare without that type of data access."
Shift in readiness in digital healthcare
It's been a whirlwind couple of years for Sidekick. The startup secured $75m for its war chest (including this round), helped the Icelandic government roll out the country's track-and-trace platform and more than quadrupled its headcount to 150. 
Things haven't always been so frenetic. While Sidekick has been around since 2014, only during Covid did it begin to hit scale, as stakeholders from patients to regulators began to warm to using digital tools in healthcare, Thorgeirsson says.
Nevertheless, he's under no illusions about the amount of work to be done to bring digital therapeutics to a mainstream user base.
"We're still on day one of figuring out how to distribute digital therapeutics at scale and that's what the entire industry is working on right now."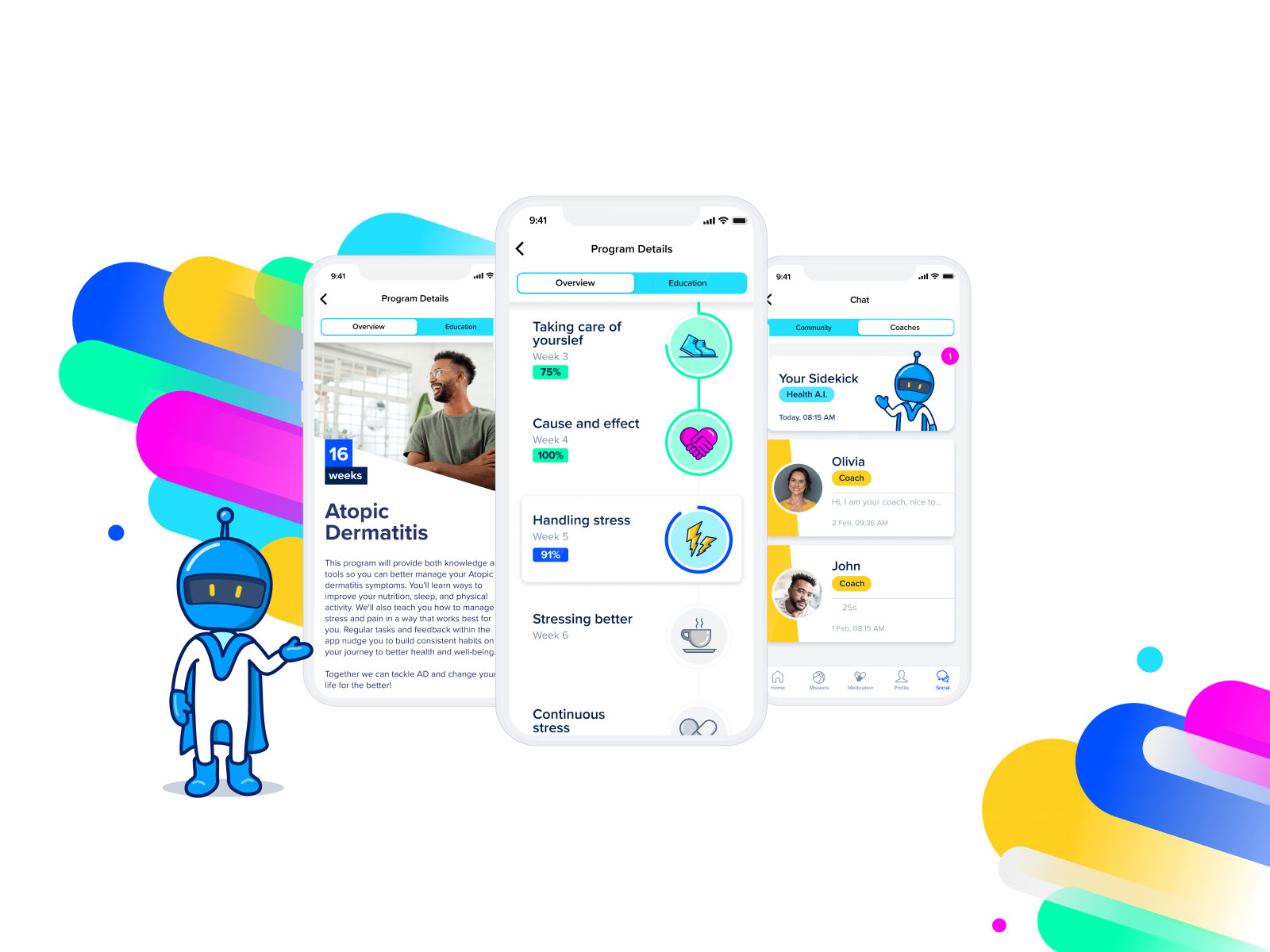 In Europe, Germany's DiGA provides a direct route to take a digital treatment to market —  although medical professionals and entrepreneurs have criticised its impact — and similar schemes are close to being introduced across the continent. 
It's the US, however, that Sidekick has its crosshairs trained on, and that's now the fastest growing part of the business.
Not only is the US the biggest healthcare market in the world, it's also less fragmented in terms of regulation than Europe, Thorgeirsson says. That means the scale of pilot programmes — and therefore the number of end users — of its healthcare platform tends to be larger. 
On top of that, healthcare in the US is less "conservative" than in Europe, he adds, so the pace of adoption is quicker.
What's next?
"In five to ten years digital therapeutics will become a totally standard part of disease management," says Thorgeirsson. 
"It's got parallels with online banking. Today, you'd never have a bank where you can only go to a brick-and-mortar institution to withdraw funds. 90% of healthcare cases you can deal with digitally."
But change is already afoot, according to Thorgeirsson, and raising Sidekick's Series A less than two years ago was "significantly more difficult" than its Series B. The startup has one eye on the startup's next round, too, and the plan is to raise again at the end of 2023.
Eventually, Thorgeirsson sees the company going public — but before then, market consolidation is on the mind. 
"We're building out our portfolio of 40 therapeutics, and in many cases you can look for good opportunities to acquire [other companies] like traditional pharma does," Thorgeirsson says. "Part of the [digital therapeutics] industry maturing is going down that path."