The Covid-19 crisis has left many of the UK's small businesses and charities struggling. Some 67% of them have had to temporarily close and many have had to let go of staff.
Part of that is down to lack of digital skills — many are struggling to go online or find digital ways to serve customers. It is a problem that Sherry Coutu is trying to fix with her new charity venture, Digital Boost UK.
At large companies 91% of people have digital skills. At SMEs it is just

32%
The programme, formed in partnership with BCG Digital Ventures, provides digitally savvy mentors to guide small businesses and now has joined forces with online education company Coursera to offer free courses in skills like digital marketing, data analytics and search engine optimisation.
It could be an opportunity to radically upskill the UK workforce, which is a laggard in Europe when it comes to digital skills.
"It has been years of underfunding, which has been turned into a crisis by Covid," says Coutu, a serial founder and angel investor whose investments include LinkedIn, Zoopla, LoveFilm (Amazon), New Energy Finance (Bloomberg) and five venture capital firms.
"The statistics are really shocking. At large businesses some 91% of staff are very comfortable with digital technology, but at businesses with 10 to 49 staff you only have 32% who are digitally native."
"That leads to a productivity gap of 82% between big and small companies. Which wouldn't be a problem, except for the fact that 95% of people in the UK work for small companies," she says.
In fact, the UK trails behind most other European countries in terms of digital skills, according to Coursera's Global Skills Index. The UK comes 23rd in the region for overall computer sciences.
Low digitalisation rates are costing the UK £100bn a year in

GDP.
By some estimates, low digitalisation rates are costing the UK £100bn a year in GDP.
"But," says Coutu, "it is a solvable problem."
Coutu was already running the charity Founders4Schools, which puts digital mentors in classrooms around the UK — tweaking that model to provide mentors for businesses was relatively simple. And the initiative is attracting support from large companies — Google, for example, has pledged staff time for the project.
The partnership with Coursera will let it broaden the range of help that is on offer, giving businesses signed up to Digital Boost UK access to the 3800 courses from 200 of the world's top university and industry educators, including the University of London and Imperial College, as well as major companies such as Google and IBM.
Coursera has already been offering its courses for free to unemployed workers through its Workforce Recovery Initiative and is working in the US through organisations such as the Salvation Army and Goodwill.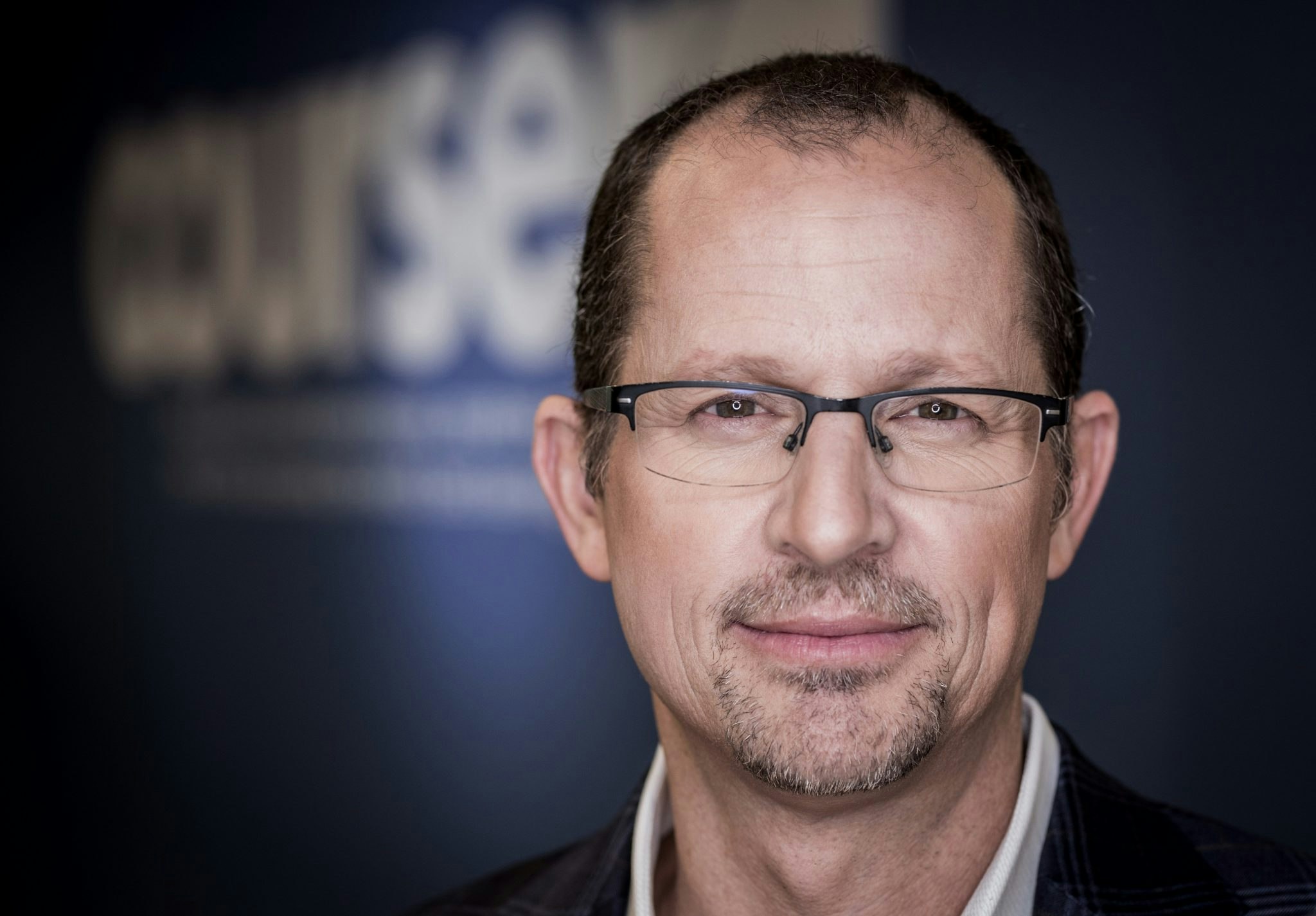 Jeff Maggioncalda, chief executive of Coursera, says they find the courses often work better when combined with the "human touch" of mentors. "People are often feeling vulnerable and insecure at this time," he says, noting that even in normal times the completion rates of Coursera courses can rise from 30% to more than 90% with the addition of coaches.
There are signs of some tentative recovery at small UK businesses, according to customer data from small business platform Xero. Small business revenues were down 18% year-on-year in June, but up 11% from the previous month.