One person's 'taboo' can be another person's 'totally fine'—that's inevitable in a world of wide generation gaps, and many distinct cultures.
This poses a problem for modern businesses; despite our differences, we often use the same services (the same web browsers, social media networks, or banks). And it's the people leading goliaths like Google, Facebook and Instagram who decide what subjects are and are not acceptable, and who can and cannot use their platforms.
The result is that startups breaking new boundaries and riding social shifts are often left out in the cold. Any startup related to sex is at risk of bans, including those companies solving real problems in areas like sexual health or sexual wellbeing. Similarly, those who hope to (legally) capitalise on the rise of new-age health aids like medical marijuana and vaping are often blocked from business tools.
Yet "taboo" industries are booming. Femtech, which is tech that's related to women's sexual health, is pegged to reach a market size of up to $50bn by 2025; the vaping industry is already worth $22.6bn; while $57bn is expected to be spent on legal cannabis worldwide by 2027.
Today we ask six founders why they think we need to break taboos and how they've built their businesses in a world bent on censorship.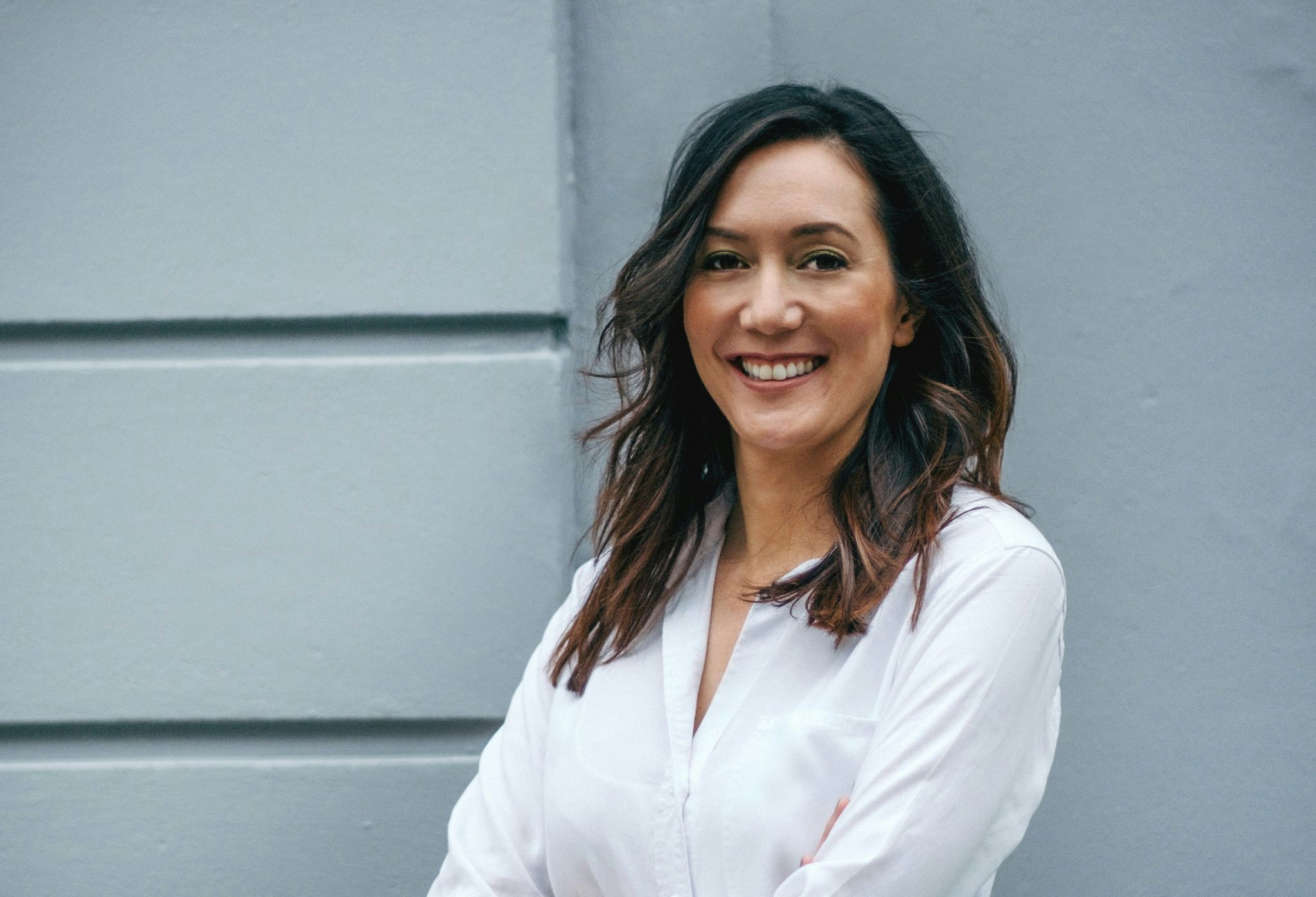 Chiaro: Women's Health and Sexual Wellness Products
Founded by Tania Boler in London, UK, in 2013, Chiaro is the maker of the Elvie pelvic floor training device and the Elvie silent breast pump. It has raised £8.4m and received more than 30 industry awards.
The taboo: "Our products can be seen as taboo, but I definitely think there's a positive movement going on at the moment. There are so many women, including high profile celebrities and influencers, using the #NormalizeBreastfeeding hashtag... the recent image released of Rachel McAdams breast pumping while shooting for Girls, Girls, Girls magazine was so powerful, similar to when a model walked the catwalk at London Fashion Week wearing our Elvie Pump."
"It's a slightly different situation with Elvie Trainer and incontinence, but pelvic floor issues do affect one in three women. When we first came out with Elvie Trainer there were so many naysayers who said we'd never be stocked in major retailers or spoken about by celebrities and we proved them all wrong."
Sifted Newsletters
Sifted Newsletter
3x a week
We tell you what's happening across startup Europe — and why it matters.
The problem: "We've had a number of approval issues with paid advertising on all of our social platforms. Campaigns we run seem to be disapproved for reasons linked mainly to nudity or Elvie Trainer being classified as an adult product. With many platforms this isn't limited to the content we promote, but any content on our website."
"Elvie Trainer ads have been disapproved purely for saying 'place inside' when instructing on use or because some of the images on our site were 'not appropriate'. It's interesting that lingerie brands are able to advertise models wearing underwear however, when we first launched Elvie Pump, our ads showing a model with Elvie Pump in her bra was disapproved for nudity. It makes things extremely difficult."
"A large proportion of ads from our Black Friday sale campaign were disapproved and the impact was considerable. Thankfully, because this was pre-planned, we had time to appeal the decision. The digital team spend a lot of time appealing disapprovals, which in a startup we just don't have the extra resource to do."
The solution:
Always make sure you're working with the platforms and not against

them.
"To navigate the restrictions, we ensure our team has strong relationships with the teams at all main platforms. In some cases, we face automated restriction, but when glanced over by a representative an ad is instantly approved. We've also found it beneficial to soften our communications: for example, when speaking of the benefits of Elvie Trainer, instead of saying a stronger pelvic floor leads to 'better sex' we'd say, 'enhanced intimacy'. It's a frustrating, and time-consuming way to work, but a way we've learnt."
"My advice is to make sure you're planning your campaigns and content in advance, that way if things are disapproved you have time to make things right before the campaign goes live. Don't ever be afraid to appeal a decision."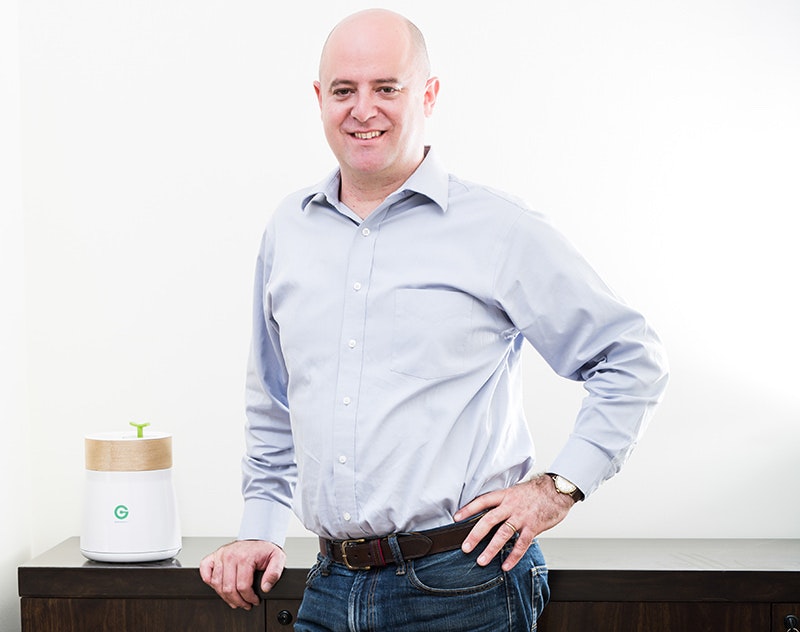 GemmaCert: Cannabis Analysis Devices
Cofounded by Guy Sutton in Ra'anana, Israel, in 2015, GemmaCert has developed the world's first non-destructive cannabis analyser. It has raised $5.3m to date, holds multiple international patents and delivered its first units to customers worldwide in late 2018.
The taboo: "Cannabis tech is not a taboo in Israel. On the contrary, Israel provides a healthy ecosystem for the development of cannabis tech: the industry enjoys mainstream acceptance amongst the population, favourable media coverage, as well as backing from the government, academia and the medical community. In contrast, Europe remains behind cannabis tech trends set in countries like Canada, Israel and the United States."  
The problem: "Social media and social networking sites remain a challenge when it comes to advertising and promoting cannabis tech, even when it is targeting unmet medical needs. Banks can also be a problem. For example, sometimes you may not be able to complete a simple transfer of funds. It can all boil down to a specific clerk at a particular branch taking the liberty to look up your company website and due to the obvious cannabis association they decide to stop the transfer."
The solution:
Carefully selecting the words we use in

content.
"At times, we may opt at times not to specifically refer to [Tetrahydrocannabinol] THC but rather leave it at potency. We also talk directly with the site teams at Google and Facebook who doing the filtering work to try and explain our case. Instagram and LinkedIn are the most flexible and progressive platforms to spread the word about cannabis tech, and LinkedIn is a great platform for connecting with cannabis professionals across the value chain."
"The bottom line is you need to pursue an open dialogue with each social media company and have the patience to present your case over and over again: overcoming taboos does not happen overnight and the road to success is a frustrating one."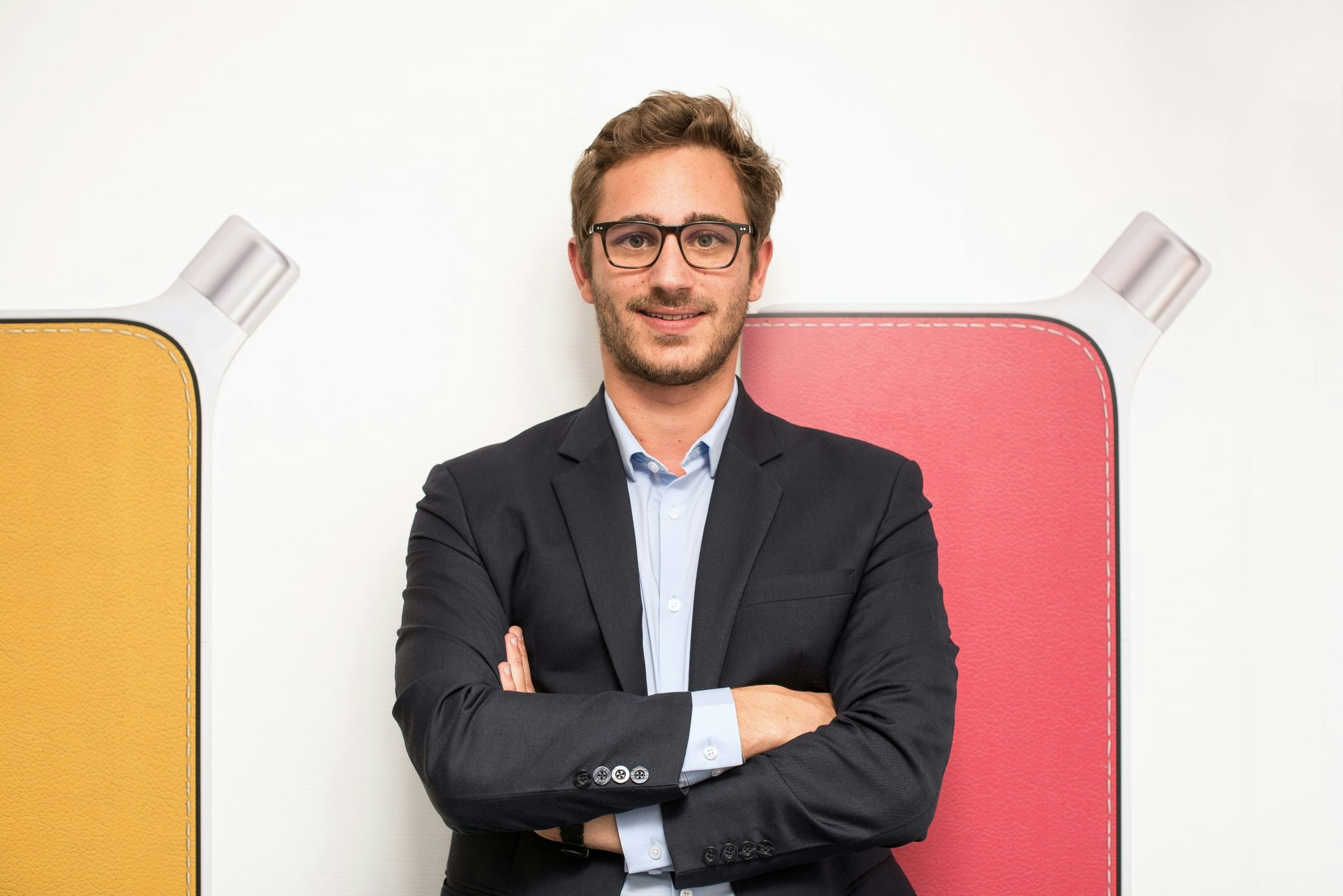 Enovap: The Smart Vape
Enovap is a smart vaping device designed to track nicotine intake of users. The startup was founded by Alexandre Sheck in Paris, France, in 2015; it has raised €2.2m, filed three families of patents and received numerous awards including the Seal of Excellence from the European Commission, the Ilab prize from the French Minister of Research and Innovation, and a Gold Concours L'epine. More than 2,000 people have pre-ordered the Enovap with orders set to ship in January 2019.
The taboo: "People still point to the nicotine [in e-liquid] as a problem, even though nicotine is used in traditional NRTs (nicotine replacement therapies). There is a lack of knowledge, especially in Europe, and in France half of the population believes electronic cigarettes are less safe than smoking. In the last two years, there has been a slow shift thanks to bodies like Public Health England which states that vaping is at least 95% safer than smoking."
The problem: "We have had many marketing nightmares. What's very difficult is that we are directly related to the Tobacco Product Directive [TPD] in Europe, and the TPD doesn't allow you to provide ads across Google, Instagram or Facebook. Any sponsored content is forbidden unless you are educating the community about the technical details of a product. It's limiting us a lot in terms of acquisition and growth. We're weren't allowed on the big Kickstarter or Indiegogo platforms either, because of their censorship on tobacco and vaping products."
The solution:
We've bet on promoting scientific

education.
"We are the only device that is able to monitor and track the nicotine intake from vaping and that will be very revealing in an industry where there is a lack of studies. For legitimacy, we've partnered on independent studies with leading professors, universities and researchers like CNRS, the French research centre. This has also helped us to work with health-related press, who are likely to publish our findings for their readers."
"With crowdfunding, we sought out a smaller midsize crowdfunding platform through our health networks called Wellfundr. It meant we were playing with smaller actors, but actors who are already part of the entrepreneurial health network. Wellfundr are based in France, rather than the US, so we knew they'd be more likely to understand our approach. We're also spreading the word organically through international vape shows and exhibitions, where we get coverage and meet vape shops wholesalers and distributors."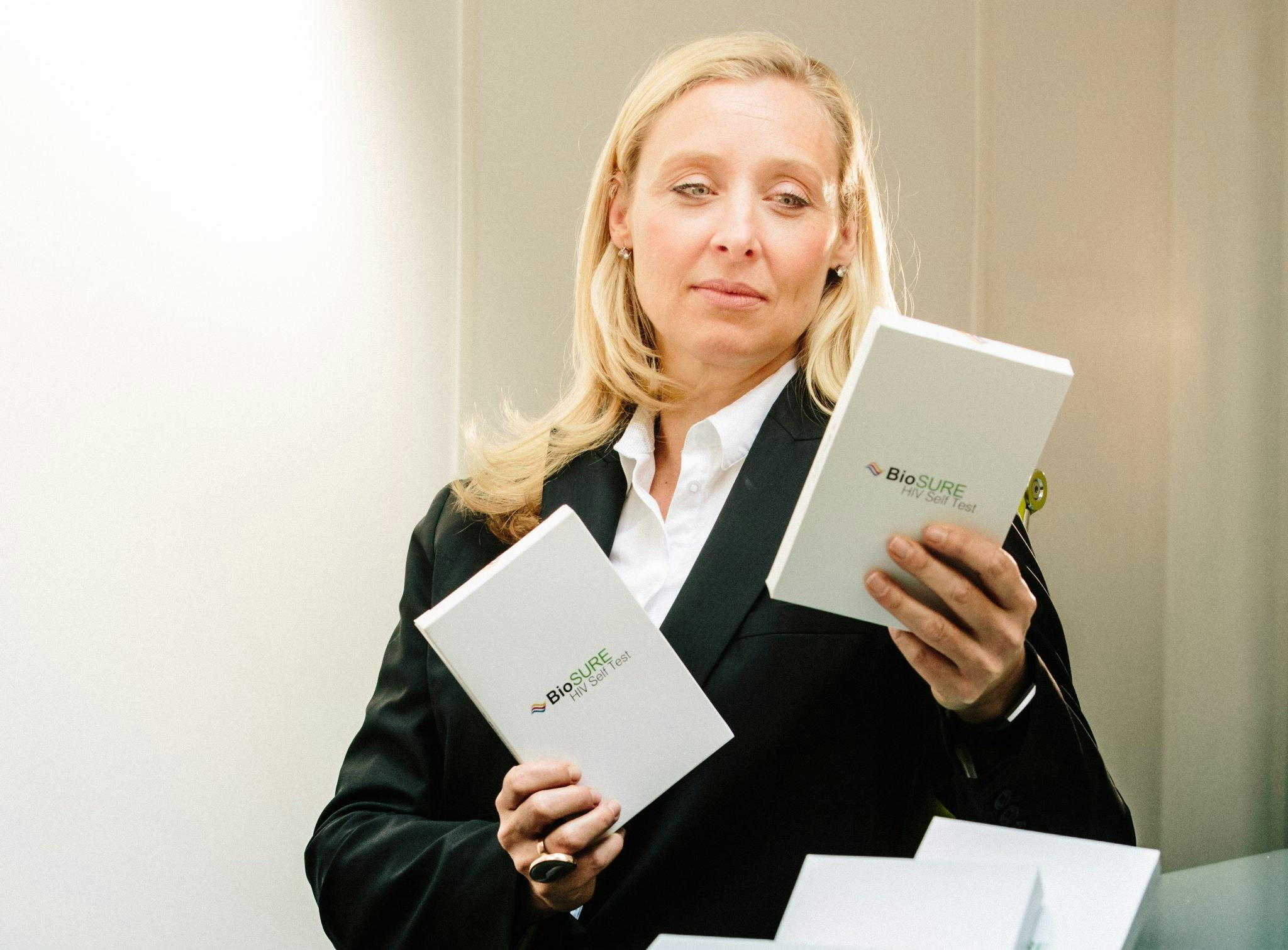 BioSure: Sexual Health & HIV Testing
BioSure is the UK's first CE-marked HIV self test. Founded by Brigette Bard in 2011 in Essex, UK, this startup has raised £905,000 to bring its patented device to thousands of people. It recently won a coveted Pitch at Palace award.
The taboo: "I always think it's bizarre that virtually everyone has sex and we are all only here because someone had sex… yet a lot of people really do struggle talking, or even thinking about it. Having a healthy sex life and attitude towards sex is a major part of being mentally healthy and stigma is the biggest weapon that HIV has. The quicker we can break that down, the better it will be for everyone."
The problem: "We really have had extraordinary issues with Google, despite them allowing our American competitor to advertise in the US. We have consistently had our adverts blocked and have recently disappeared from Google organic listings entirely, with the explanation being we are selling 'forbidden pharmaceuticals and making misleading claims'. This has not only impacted our revenues, it may actually have cost lives."
"We understand that HIV self-testing is a 'high-risk' area, but it is strictly regulated with incredibly stringent monitoring and we have an approved (CE marked) legal test. The UK was only the second country in the world to change its legislation to permit the marketing and sale of HIV self-tests. Four years on, there is irrefutable evidence of the acceptability and usability of our test and over 60 countries who have either changed or are changing their laws."
The solution:
We have had to be smart and utilise

Bing.
"We have also used social media and other digital marketing areas, but ultimately Google is the playmaker so we are hostage to their decision making. One of the amazing things about launching our 'world first' BioSure HIV Self Test is that is has given us the opportunity to change the conversation [BioSure's launch attracted press coverage from mainstream news outlets like the BBC]. Right from top level government to grassroots end users, we are helping to change the way people think about HIV and their sexual health generally."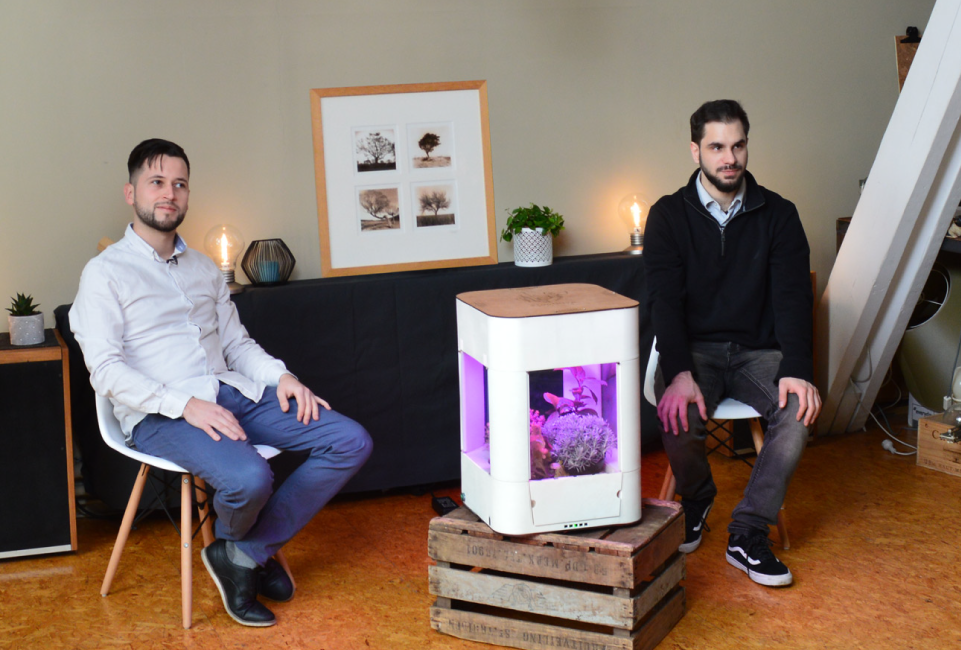 PlantHive: The Medical Marujuana Grower
Cofounded by Vasileios Vallas in Brussels, Belgium, in 2016, PlantHive has raised €100,000 through crowdfunding site Indiegogo, investors and government grants. Its first medical marijuana growing device is due for shipment in 2019. 
The taboo: "Marijuana and medicinal marijuana are still widely regarded as a taboo subject in most of the western world. Thankfully, this is slowly changing, as governments and citizens start realising that the substance is not that harmful (compared to alcohol, for example) and that criminalising the substance is quite inefficient as a policy. Belgium, along with Spain, Portugal and the Netherlands, is quite tolerant towards both medicinal and recreational marijuana.
"Policy towards marijuana has to change. It would be beneficial for all stakeholders: producers will make more legitimate money, governments will collect more taxes, end-users will not be criminalised anymore, the abuse rate of other drugs will fall dramatically (check out Portugal) and the police will have more resources to focus on more serious topics."
The problem: "We were censored by Google and Facebook ads while we were crowdfunding on Indiegogo which was very frustrating. We had to be patient, and the issues were resolved, but it was definitely a difficult experience."
The solution:
We now have a set of banners that are not prone to censorship—at the cost of blurring our

message.
"We had to come up with ways to make the recipients of our ads understand that we are talking about marijuana, but without directly mentioning the plant. Instead of saying 'grow your own medicinal marijuana', we said 'grow your own medicinal plants'. Truth be told, it is already very explicit, and the only one not understanding what we are talking about is Facebook or Google's censorship algorithm."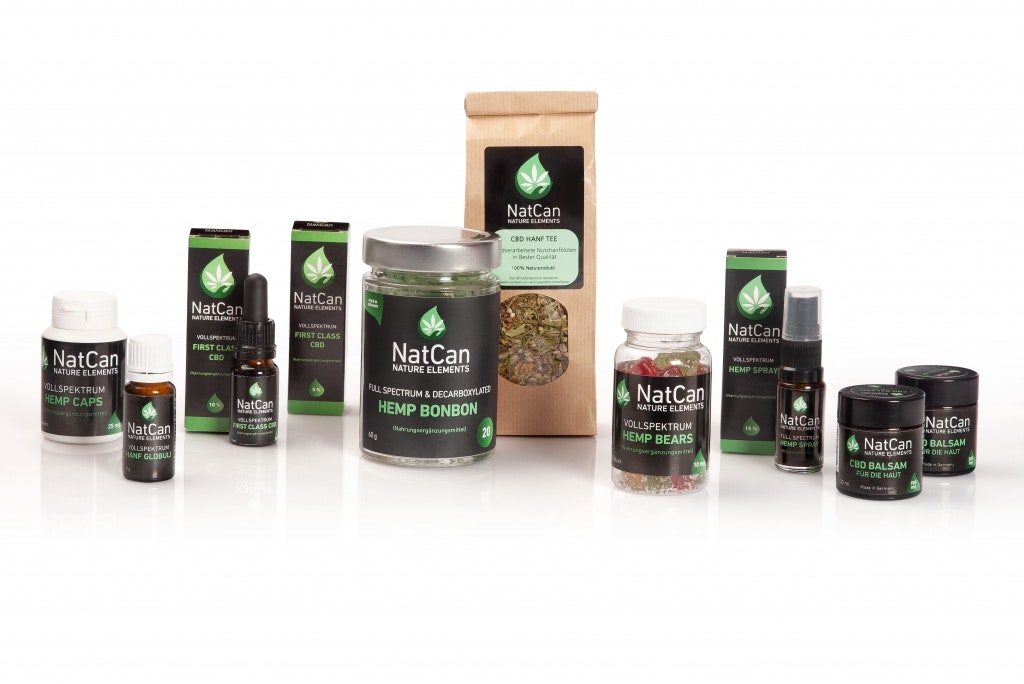 NatCan: CBD / Hemp Health Products
Cofounded by Steffan Dettlaff in 2018, in Riehen, Switzerland, NatCan produces Cannabidiol (CBD) health products. It has already become Europe's largest manufacturer of dietary supplements with hemp extract, with 10 products distributed to 15 high-profile customers including German drugstore chain BUDNI.
The taboo: "Unfortunately, most people only know cannabis as an intoxicant, and very few people know its healing effects. The topic of CBD is no longer a taboo topic in Switzerland and big discounters like Coop, Lidl, Denner and Valora all sell CBD flowers for smoking. Everyone is talking about it. However, in Europe, the topic is still very new, with every country governing it differently."
The problem: "There are EU laws, but since the subject of CBD is new, nobody knows how to deal with it. In Germany, for example, CBD flowers are banned, while CBD oil is legal. In Luxembourg, CBD flowers are legal and CBD oil is banned. We had customers in Spain, France, England, Luxembourg, Italy, Austria and Germany. Now we sell our products mainly in Germany in drugstores like Budni where we are listed in 100 branches. We are no longer allowed to sell our products in Austria. In the CBD scene, we need clear procedure and guidelines we can adhere to: the existing laws are too complicated, and need to be regulated EU-wide. If politicians were in agreement and laws were startup friendly, there would be significant opportunities for economic growth."
"With marketing, it is no longer possible to advertise CBD products via Google. On Instagram, we were blocked for listing the cost of CBD flowers and had to open a new account. We have not had any problems with Facebook, but [we only have a] few followers because we are not allowed to advertise. On top of this we did not get our first bank account with Credit Suisse until we had another business account in Switzerland. It took even longer to get a bank account in Germany: nobody wanted to give us an account because we worked in the hemp business."
The solution:
We work with former Google employees who assist with our marketing

strategy".
"We've also focused on going directly to health food stores and drugstores which has been successful. We've made sure all our products are officially approved as dietary supplements and have now also applied for a Pharmaceutical Accession Number. You can now buy our products in all pharmacies in Germany. The only catch is that marketing within pharmacies is prohibitively expensive!"
"Any new startup should study the laws of each country carefully, hire a lawyer, and make sure it has business insurance. Too many startups in our space do not know the legal requirements and are in danger."