Amazon Go's autonomous stores — where consumers can simply walk out of the store with their products instead of going to the checkout — are expanding fast, with two new shops recently opened in London and plans to open more in Europe soon.
For Vasco Portugal, cofounder of Portuguese startup Sensei, this means there's an impending need for the rest of retail to adapt and compete. 
"At some point, the difference between the experience of a normal store and an autonomous store will be so big that it won't make sense for you to wait in line, you'll just go to another store," he says. 
"It's not just about improving your offering, it's now about survival, just like taxis and Uber."
Autonomous stores for all
Sensei makes tech that enables any store to turn into an autonomous store. It's about to be used in Europe's first autonomous store not owned by Amazon — though it can't reveal where or which retailer yet. 
The company has also just raised $6.5m, in a round led by Seaya Ventures and Iberis Capital.
Like Amazon Go, Sensei's tech works using computer vision and a network of cameras throughout the store. 
"It's very complex in the background, but very concealed for the consumer," says Portugal.
The cameras track the consumer's basket as they walk around the store. When they walk out, the basket is charged either to Sensei's own app, or to the payment system of the retailer.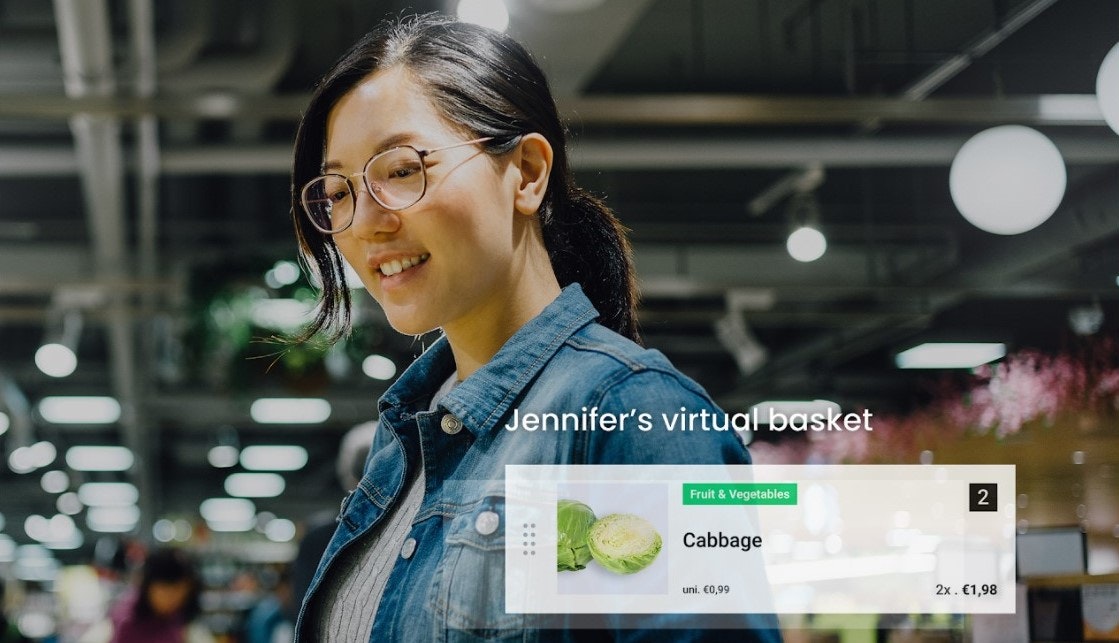 For the consumer, the benefit is time, Portugal says. There's a professor at MIT, known as 'Dr Queue', who says we'll lose an average of one to two years of our lives to waiting, and most of it in line to pay at shops. 
The time benefit for the consumer means they'll start to choose those stores that let them save time over those that don't, Portugal says, meaning retailers will have to adapt to survive. He estimates this will be within the next five years. 
They'll be a day when we look at pictures of people waiting in the line to pay and we'll probably

laugh.
"They'll be a day when we look at pictures of people waiting in the line to pay and we'll probably laugh," he says. 
The data-driven store
Beyond adapting to keep up with the competition, there are other benefits for the retailer too, Portugal says. 
"The retail industry moves a lot of goods and it moves a lot of money. But, it's interesting, the store itself is a black box — we still don't know much about what happens in the store itself."
Sensei's tech gives retailers a real time understanding of what stock is in the shop — something that, at present, needs staff to monitor manually. Analytics from the store will also help retailers optimise their layouts, Portugal says. 
The cost-effective argument is backed up by findings from McKinsey. A 2020 report finds that "the store of the future", including autonomous checkout technology amongst other retail advancements,  is likely to achieve margins twice those of today.
And although Portugal thinks there will be other autonomous stores in stealth mode in Europe, Sensei is the first to gain funding and the first to open an actual store. 
There's competition in America, Portugal says, but, for now, Amazon Go is the only European competitor operating stores. 
Sensei plans to use its new funding to develop its tech, move into more geographies across Europe and expand into the US market.