So you started out with a great idea for a startup, began building and convinced investors to part with their cash at the pre-seed stage. Now what? 
As your nascent team starts to take shape, you work towards a minimum viable product (MVP), attract some early customers and show signs you're moving towards product-market fit, you're going to be thinking about your next fundraise — your seed round. 
But what does that look like? How much should you be looking to raise? And what are VCs looking for from your pitch deck?
Here's everything founders and startup operators need to know about raising seed funding, from investors and startups who've been there and done it.
What is seed funding?
Seed funding is one of the earliest stages investors will back a company at — some startups raise a pre-seed round before — and nearly all founders looking to fund their startup via the venture capital route will raise a seed round. Most startups look to raise seed funding when they've got a minimum viable product (MVP) and are looking to find product-market fit. 
👉 Read: 10 types of funding for startups — explained
"When going out to raise a seed round, while the team and their vision is a major factor, founders should also have a clear view of their go-to-market [strategy] and should be able to show some sort of initial traction," says Mathias Ockenfels, general partner at seed-focused VC Speedinvest — one of the most active investors at the seed stage in Europe this year.
Despite the slowdown at later stages in Europe — companies at Series C+ have raised half of what they raised in 2021, per Dealroom data — the seed market has stayed strong. Investors say this is because it makes more sense to back early-stage companies that will mature and exit when macroeconomic and market headwinds have improved. 
According to Dealroom, in 2021 European startups raised $8.5bn at seed stage — $3.5bn more than any previous year — and in 2022 so far seed funding is already at $7.3bn. With a month left on the clock and an early-stage reporting lag to account for, that figure will certainly rise. 
Sifted Newsletters
Startup Life
Every Wednesday
How (and how not) to run a startup.
When is the right time to raise seed money?
All the founders and investors Sifted spoke to said that a startup needs to have an MVP and some usage or revenue to show off before going out to raise seed funding. Without an MVP founders will struggle to prove they've got a repeatable commercial model that could take the startup through to its Series A, says Jonatan Rasmussen, founder and CEO of Danish fintech All Gravy — which raised a €3.2m seed round in October. 
It's okay not to have product-market fit just yet, adds Sara Rywe, partner at Nordic seed-stage VC ByFounders, but a little traction is a clear signal of "customer love" — you should also have made some key hires to your team.
It's also crucial not to wait until the last minute to raise. "It's conventional wisdom among tech investors and founders that the very worst time to fundraise is when the company is close to running out of cash and has no other options," says Ockenfels.
A strong pre-seed founder will typically look to raise their seed round within 12 months of raising their pre-seed, but investors say it can depend more on how well a startup's executed things like developing its MVP and growing the team than a specific time frame.
How to raise seed funding and how long does it take?
Rasmussen says that All Gravy started out by running the process like a traditional sales funnel, aiming to have 10 new conversations with investors a week. "The truth is that you have to go through a lot of no's to get to that one yes," he says, but what worked really well for the startup was getting a few well-connected angels on board, who could then evangelise to other investors.
"If I could do the raise again, I would start out with getting the right three or four angels to invest and then go to the funds with warm intros," says Rasmussen, because once you get a lead investor it's much easier to get others to subscribe to your round.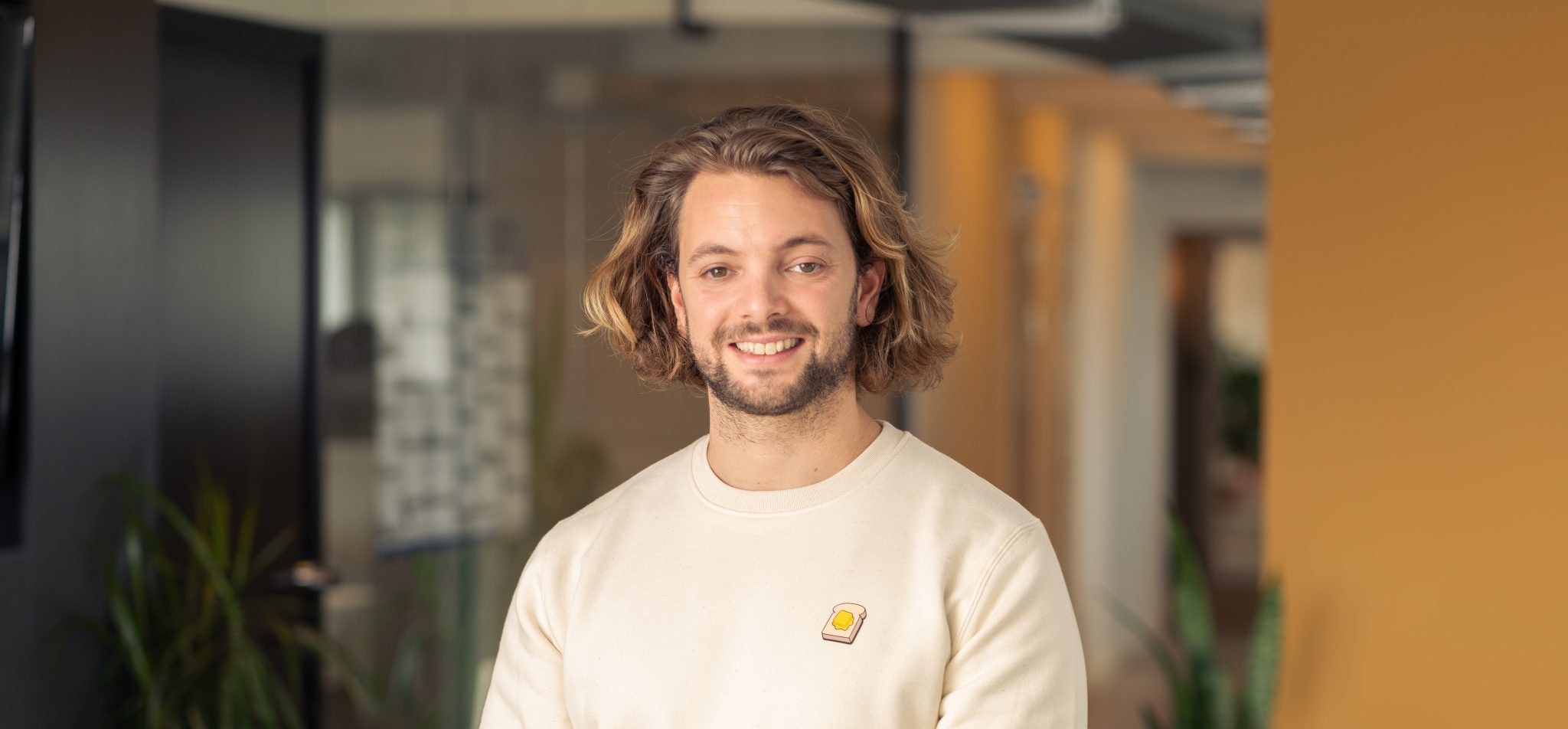 But, be warned, the game has changed since the frothy days of 2021. While it wasn't uncommon then to raise a seed round in a couple of months, as investors have become more cautious amid a market downturn the process is taking longer. 
Startups should have at least half a year's runway left before they go about raising their seed round, says Rasmussen. According to the investors and founders Sifted spoke to, the whole process of raising seed funding these days — from starting out to getting cash in the bank —  usually takes between three and six months.
Closing a deal is more likely to edge towards the back end of that time frame if the investor is a fund — as opposed to an angel — because the investment usually needs to be approved by an investment committee, says Jas Bhogal, startup-focused lawyer and corporate partner at Harper James.
Founders also need to be prepared to spend a lot of time on their seed fundraise. "It's close to a full-time job," says Rasmussen. "I had two to three meetings a day with investors, then spent time answering specific questions and thinking through [the] pitch and revising based on feedback. I'd guess I spent four to five hours a day on the fundraise for the five months we were raising."
That meant working longer hours and spending less time with the team while raising, Rasmussen adds, but properly communicating with colleagues makes it doable. "I told the team I would be more stressed than usual and have less capacity — and the commercial team was then incredibly helpful in taking tasks off my plate."
Looking forward, founders should also be aware of potential changes to the standard roadmap to Series A. Ockenfels says he expects the number of bridge rounds — fundraises between a startup's seed and Series A rounds — to increase as companies struggle to meet investor expectations amid the downturn takes hold, and look to stretch their runway.
Valuations are also dipping, and "the flat round is the new upround", he adds — meaning a startup's valuation stays the same after a funding round rather than increasing.
How much seed funding should you raise?
There's no universal truth when it comes to how much seed funding a founder should raise, and the amount varies depending on a startup's size and sector. Investors say seed rounds typically fall between $2m and $5m these days, but figures have been rising sharply over the past few years.
Once a founder's on the venture road they're likely going to need a Series A, says Rasmussen. "To figure out how much money is needed, work backwards from that point by asking questions like: What do I need to build? What do I need to sell? How many people will that take? What do they cost?" Then, crucially, give yourself a buffer, he adds.
But it's also important not to get carried away and raise more than is needed, says Bhogal: "Otherwise startups may find they are giving away too much equity at an early stage, especially as there is an expectation that the valuation of the company will increase over time."
Should I look for angels or VCs to invest in my seed round?
Angels are wealthy individuals — and often current or former startup founders and operators — who use their own money to back startups, often at an early stage. They're usually quicker to close deals than VCs — because they don't have to persuade an investment committee to buy into the startup — and can offer invaluable advice and mentoring. 
Angels are useful because you can tap into their specific operational expertise, says Rasmussen, but he doesn't think a founder could close a seed round without VCs participating — because of the amount of cash they have at their disposal. "It can be a lot of work to gather enough angels to fill up a seed round, as quite often angels will tend not to be able to put in that big a ticket."
Rywe says a combination of both VCs and angels is best at seed stage. "You bring in angels at an early stage with specific knowledge who can help advise you and validate your assumptions. But VCs bring in more flexibility on your journey in terms of more capital and continued financial and operational support."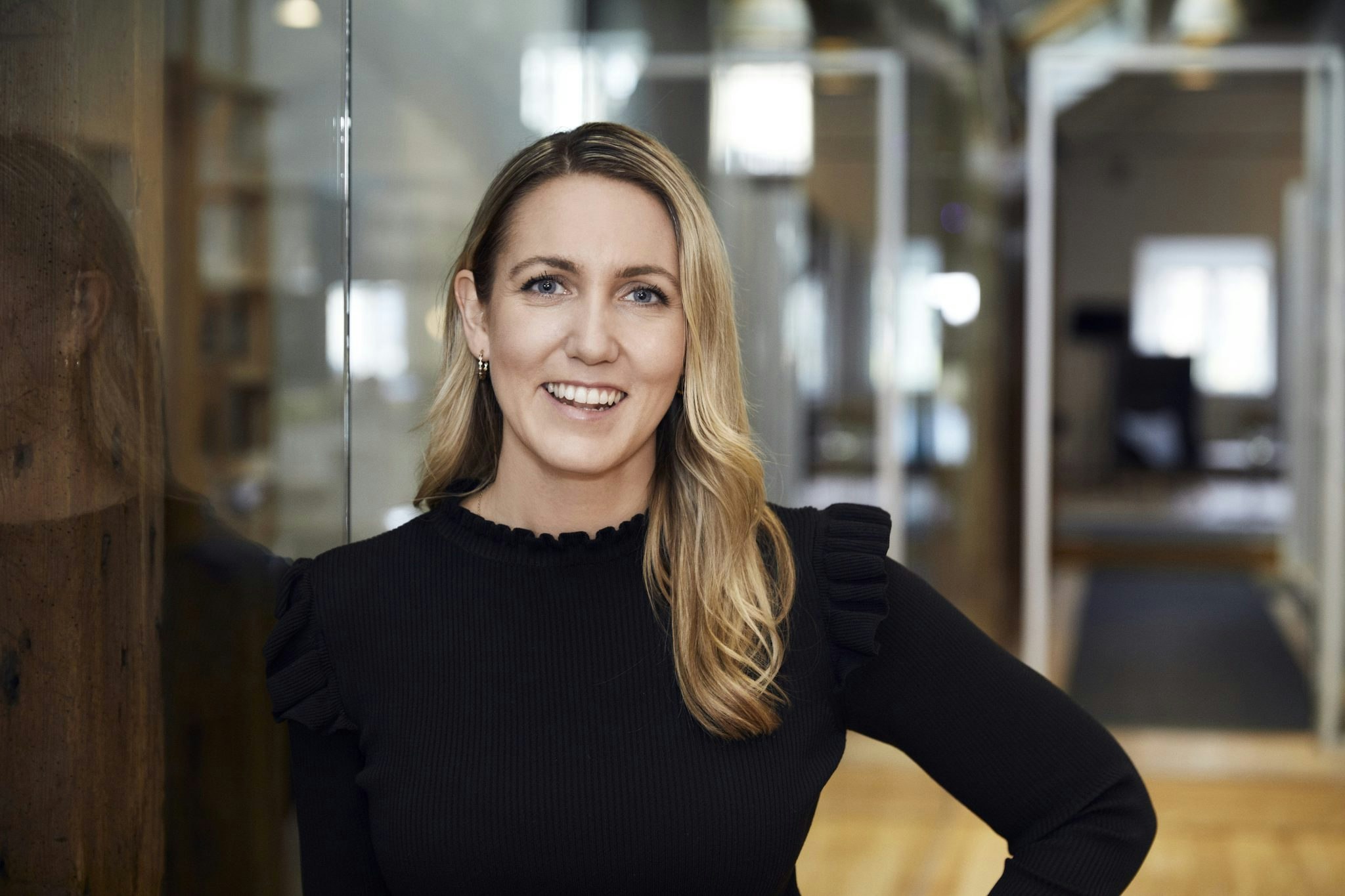 There are also other options, like raising from friends and family — although this is becoming less common at seed stage as round sizes have increased — the venture arms of big corporates, government grants and crowdfunding. 
Where to find seed investors?
To find seed investors, founders should start by tapping into their network to find out who the best angels and early-stage venture funds are, says Rywe. 40% of Speedinvest's dealflow comes from the investor's close network, Ockenfels tells Sifted, and getting an intro from an angel investor that the VC has co-invested with or a portfolio founder is always a strong signal.
But what about if you don't have the network to begin with? A "super crisp" cold email led to a high conversion rate for Rasmussen. Include what your company does, traction, growth, what you're raising and what you want to achieve with the raise — but don't send generic emails, he says. "Identify the partner at the fund who has done deals in a similar space, explain to them at the top of the email that this is why you are reaching out to them specifically and ask them for a meeting."
Online tools are useful to build a shortlist of investors to approach. Rywe recommends Landscape — a Glassdoor-style review platform for VCs — which features reviews of funds written anonymously by founders. Rasmussen made the most of free trials of platforms like Pitchbook and Crunchbase to find investors for his seed round, before making a long list and segmenting.
How do you choose the right seed investors?
With nearly 50 new funds looking to back seed-stage startups emerging this year alone, it can be a tricky task working out which investors are the right ones for you. 
The most important thing when picking the right seed investors is making sure you like the people on the other end of the table, says Rywe. "You're about to enter a long-term relationship, so ask yourself questions like: Do they understand what you're trying to achieve? Can they offer you the support you think you need?"
Be cautious of investors asking for any "super granular" data at seed stage, says Rasmussen. "A seed round is about a minimum viable product with some great learnings that can lead to a Series A — and those learnings and hypotheses should be what gets investors excited." 
Before starting the fundraise, founders should think about the terms they're prepared to accept from an investor, says Bhogal. It's useful to consider things like dilution, what rights the investors get and how decisions will be made at board and shareholder level after the round.
Founders should also be wary of non-founder-friendly terms like liquidation preferences and anti-dilution rights, says Rywe.
What do you need in your pitch deck for seed funding?
A pitch deck is the set of slides founders send to potential investors at the start of a fundraise, and is often the first chance they'll get to make an impression. Rywe says that she looks for a few things in a seed-stage pitch deck:
A detailed explanation of the problem and how the startup solves it
An overview of the industry, market size and competition
Insight into the team
The founder's capabilities and why they're the right person for the job
An answer to the question: why now? 
A timeline showcasing key milestones
Accomplishments to date and traction
"Bonus points if you include a video of a product demo," she adds. "But before you share your seed-stage pitch deck with a VC, check their website as most of them will tell you point-blank what they're looking for when investing."
Pitch decks can vary wildly depending on the sector — a marketplace startup and a deeptech startup will present very different things — but being able to display early traction is one of the most important things to include, says Ockenfels. 
That's because it helps investors work out if the product is actually solving a real problem and demonstrates early signs of product-market fit, he adds. "This does not necessarily have to be in the form of actual revenues or financial performance, but could also be non-financial traction such as first users, proof of user engagement and usage patterns."
How much equity should you give away at seed stage?
There's a lot of variation here, but investors and startups say that founders should give away between 10% to 25% of equity at seed stage — with investors pushing for the high end of the range. 
That could have gone up a little in the current climate, says Rasmussen, but overall founders should aim to hold on to around 70% of the equity for themselves and the team following the seed round.