We're back, with the article none of you asked for — part two of our quest to find the perfect founder photo.
In part one, we laid out some completely arbitrary scientific criteria, in the hope that it would inspire the next generation of entrepreneurs to improve their visual expression. Because let's be honest — we see a lot of founder photos, and most of them aren't stellar. 
The feedback was… good? 
[embed]https://twitter.com/Coneee/status/1412373748687294467[/embed]
But some of you evidently didn't get the message, so we've been hard at work developing some more fool-proof criteria to make your founder photo stand out from the crowd. 
First, we need to address something really serious. Someone complained that we didn't include enough women in our last article — and they're right. But what can we say, there are some things men are just better at. Using power tools, looking at maps, thinking… they're even better at taking the worst photos.
We may not have improved our gender diversity, but we hear you loud and clear. We went back to the lab, did some data sprints, stretched our hamstrings and have even more tips for taking THE BEST photos. Let's dive into part two.
Hypergrowth… with blurring
Founder photos show the world not only who you are and what you do, but also your company's values.
Amsterdam-based Veylinx is a great example. Founded in 2015 by Anouar El Haji, this startup is all about behavioural consumer research — and wow, do we wish we had more behavioural insights into this decision. Because it's genius.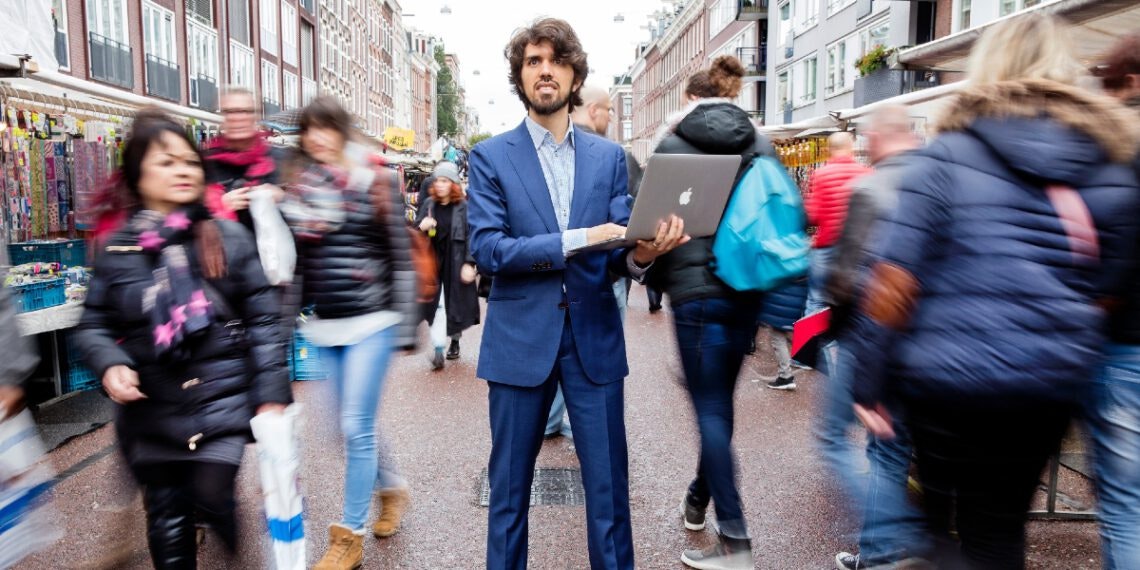 Why don't more founder photos look like 90s music videos? When I look at this, I see fast growth. I see agile. I see profits. I hear Nickelback. Well done, Anouar.
Take inspiration from art and culture
There were actually a few founder photos that fell into this category — and it shouldn't be a surprise why.
First up is UK-based predictive AI startup Humanising Autonomy, which this year completed its Series A with an $11m raise. Here's their founder photo (or team photo, I guess):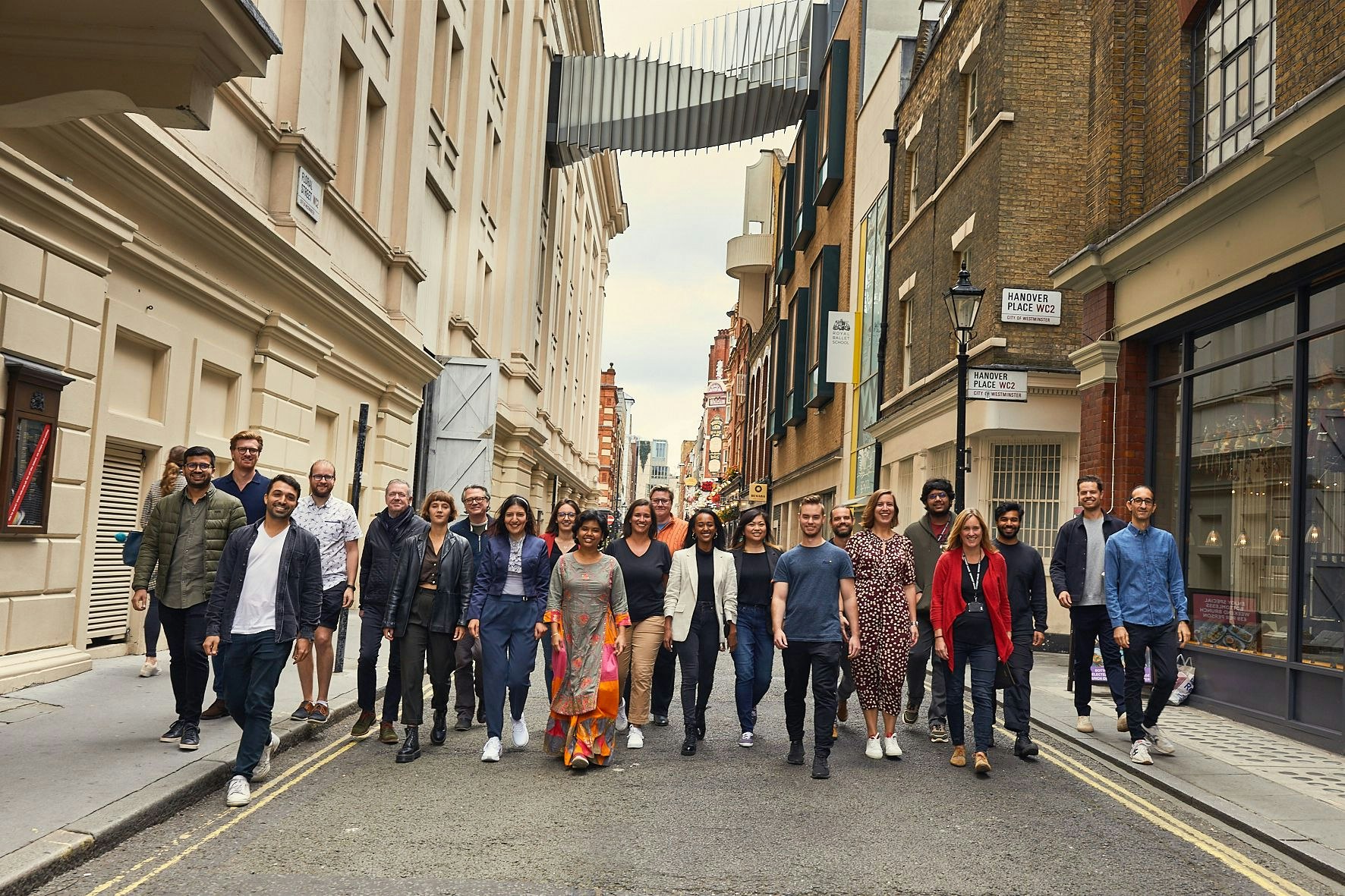 They've clearly been inspired by the musical Rent! Or perhaps West Side Story? I can almost hear them finger-snapping in unison.
Either way, we can appreciate that they've got their whole team in the picture, even if they look like they're on their way to fight a rival predictive AI startup in an alleyway.
Another is Saulx, a Dutch SaaS startup that builds platform infrastructure for things like online sports streaming. They took inspiration from Rembrandt's "The Anatomy Lesson of Dr Nicolaes Tulp" (1632) — and by "took inspiration", we mean they've just Photoshopped their faces into it.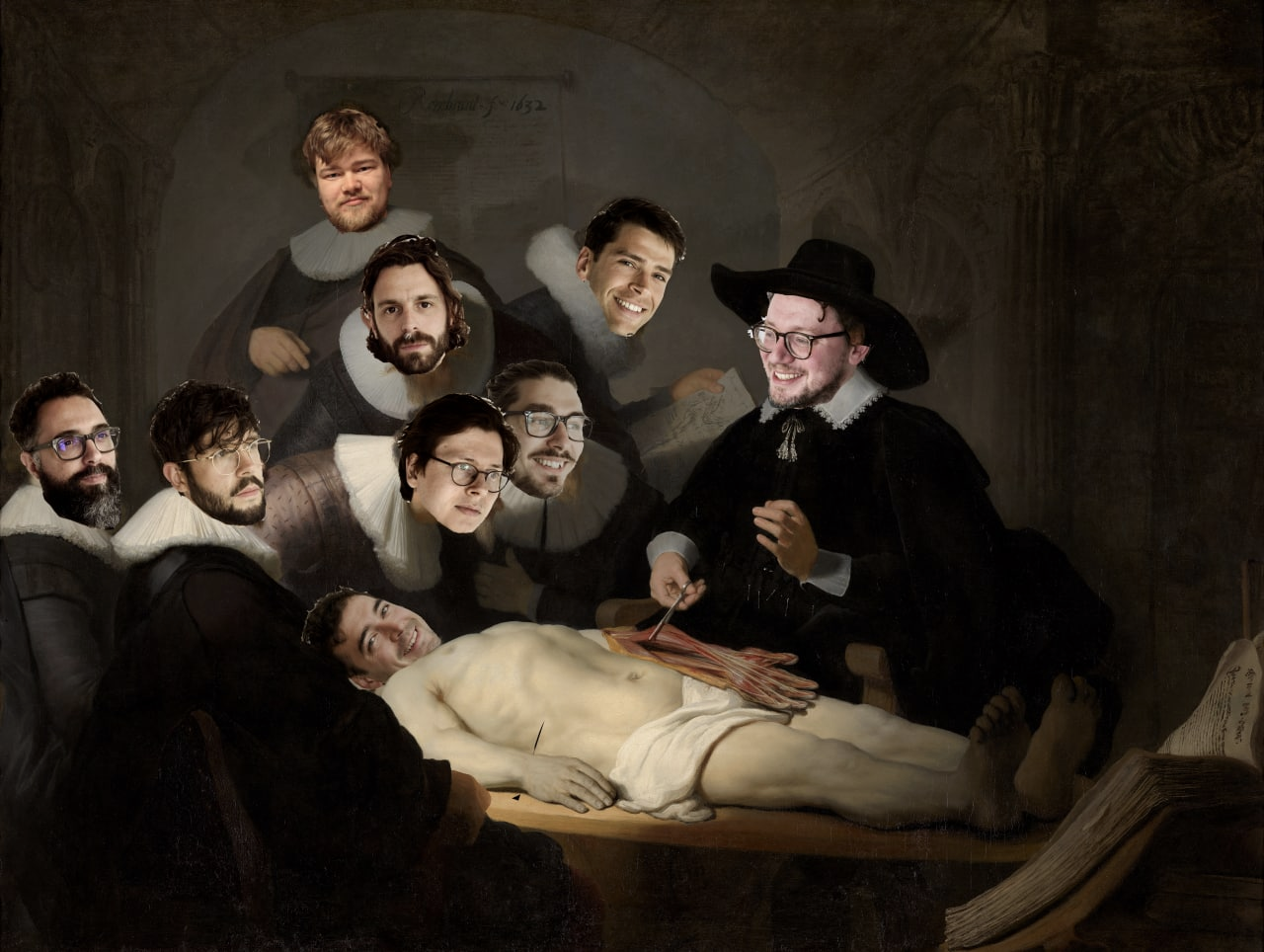 I'm not really sure we need to say much — the artistry speaks for itself.
Do NOT look at the camera
Founders are in a tricky spot — they need to take the spotlight and be the ambassadors of their brand but not come across as arrogant. 
How do you navigate these tricky waters in a founder photo? Whatever you do, don't look at the camera. The camera is lava.
Fronted, which offers credit to let customers pay rental deposits in small chunks, just last month closed a £20m debt and equity round.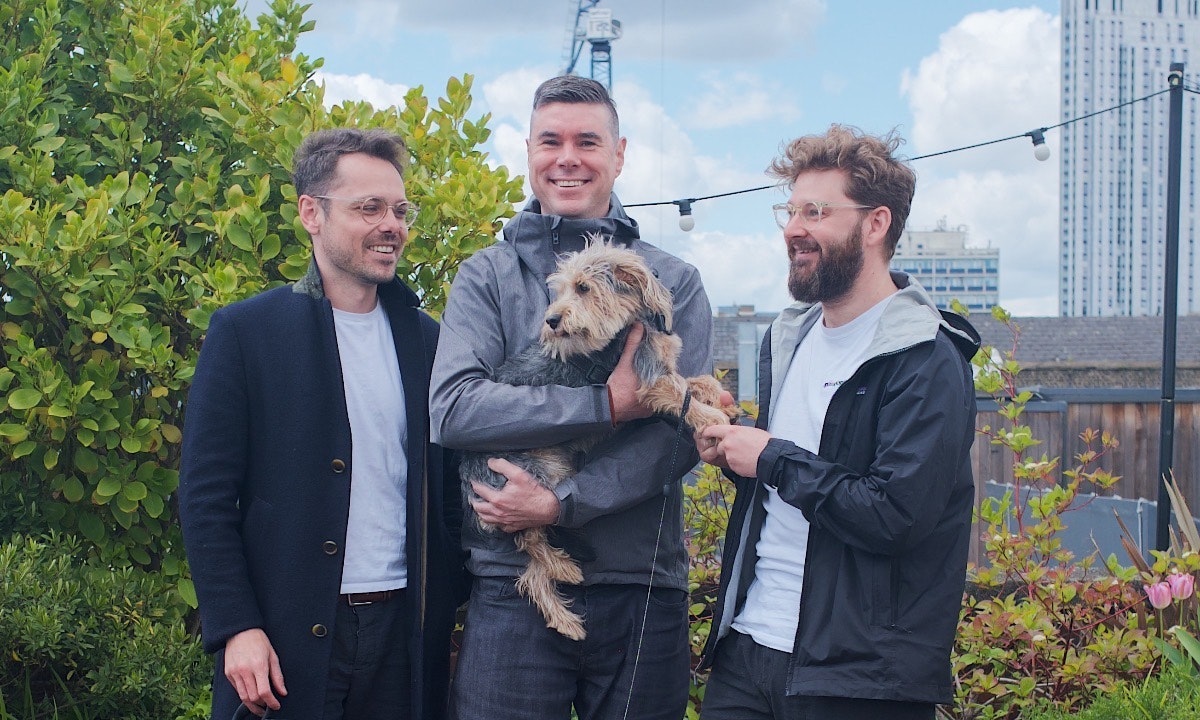 What's more impressive is that they've managed to harness the golden rule of photo-taking that I've been using in my family Christmas photos for years — and I bet their mum doesn't yell at them to look at the camera either.
Too bad they didn't tell the guy in the middle.
Harness the power of music
Alright, crypto is weird, we can all admit it.
Meet Moralis, a Swedish company that provides an end-to-end blockchain app development platform for decentralised apps (dApps). No, I don't really get what that means either, but look at this:
Is that a gang sign or meant to allude to web3? Not sure, but it's got me thinking. I do appreciate the support for the LGBTQ+ community in the background — and they have a music video too:
Selfies make you look like hip, cool kids
We poke a lot of fun at other founders and startups who probably don't deserve it — so it's time to look in the mirror.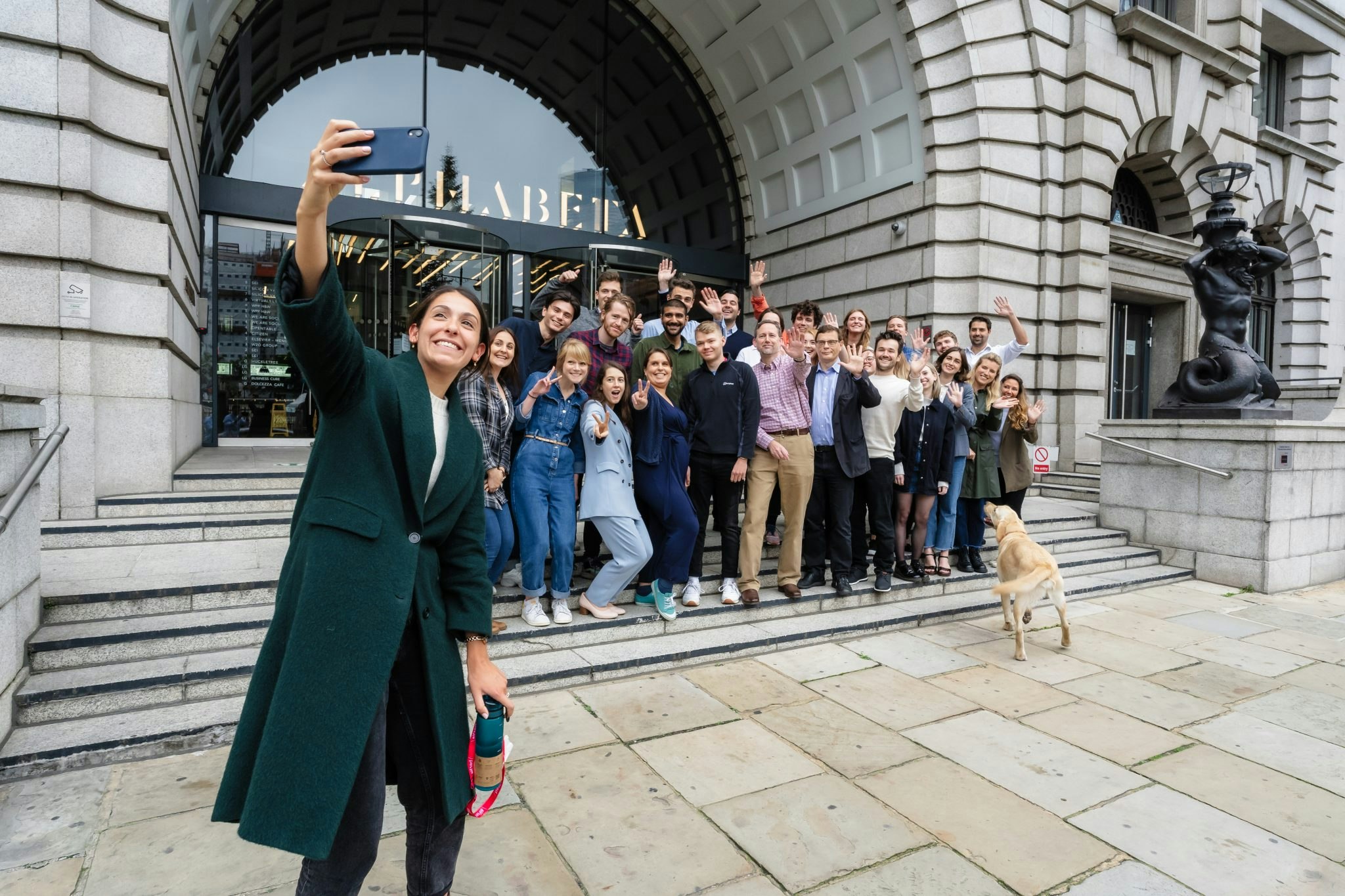 The peace signs? The waving? The adorable labrador? Yeah, we're a try-hard bunch.
Also the selfie — a picture within the picture. Very meta, very Inception. We're friendly, but we're complicated. We're cool, we get it — we're like the TikTok of European startup journalism. Actually no — this looks like a school field trip photo.
If this photo had a tagline it would be "please like me". (Please, actually, like us.)
Plot twist! This was actually a contest
Listen, there's always winners and losers in life. And this time around, we chose a winner who actually came to us. Meet UK-based flooding insurtech FloodFlash:
[embed]https://twitter.com/FloodFlash_Ins/status/1414539701386682372[/embed]
We love a metaphor that smacks you right in the face! And anything that's evocative of soggy socks. And anyone who wants to suck up to us.
Thanks, Flood Flash, and congratulations on your well-deserved win. If any other startups want to get in touch, they know where to find us!