What was billed as "Christmas come early" in the autumn of 2020 has become a sour aftertaste in today's tech market.
Almost two years ago, Sifted wrote that a small Swedish startup building a platform for ordinary people to buy and trade shares in private tech companies managed to buy shares of Klarna for its members.
These shares — sold by original shareholders to third-party investors — and the transactions involving them are known as secondaries.
Although markets for secondaries are not a new thing in the rest of Europe or the US, with Seedrs, Moonfare and others providing similar services, in the Nordics in 2020 it was pretty new and exciting. For the first time, people with small amounts of capital (as little as €5,000) were able to own a piece of Klarna's success story before its IPO.
But given Klarna's recent valuation tumble, those shiny shares are worth just 15% of what they were at their peak.
More like a fund than an exchange
The reason why Tioex (which translates to 10x in English) was successful in buying secondaries from existing owners of Klarna has to do with its similarity to a fund or a syndicate rather than an exchange.
Many VC-backed startups, especially in the Nordics, would rather have fewer shareholders than more and many have restricted the sales of secondaries to existing shareholders. Instead, Tioex pools its customers and buys shares for them — so the name on the shareholder list is just Tioex. That bit of accounting trickery has helped it successfully buy secondaries from a number of startups.
Since it was launched at the beginning of 2020, Tioex has raised approximately €10m from private investors. It counts one successful exit already for some of its 5,000 members — messaging app Truecaller — and its portfolio includes transportation startup Einride, electric motorcycle startup Cake and edtech startup Digiexam, in addition to Klarna.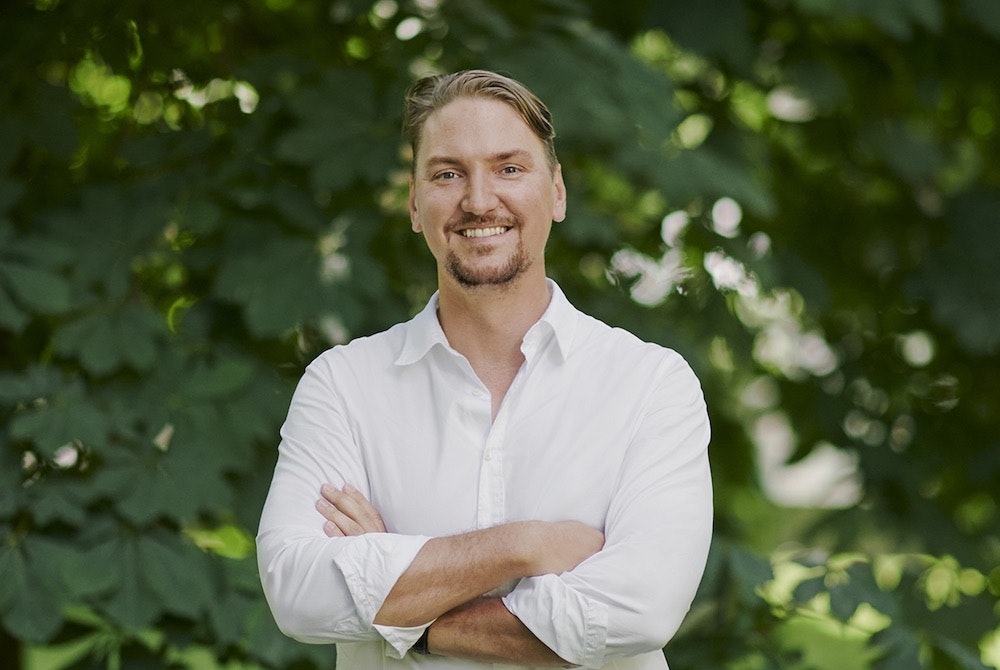 Tioex won't say how much it had to pay for the shares in Klarna in the autumn of 2020, but Klarna was valued at $10.5bn at its 2020 last round. Generally, secondaries sell at a discount but can go for a premium for very competitive, high-performing companies like Klarna.
Tioex continued to offer its members the opportunity to invest in Klarna when it arose again. In the summer of 2021, Klarna had increased its valuation by 330% to $45.6bn, giving Tioex's shares an approximate value of €4m, according to Swedish tech site Di Digital.
"We've been investing throughout in Klarna, starting with the pretty reasonable levels in 2020 to higher share price levels," Hägglund says.
Then came the market crunch. Klarna's valuation fell by 85% to $6.7bn when raising its latest round of $800m in July this year. For the investors that had bought secondaries through Tioex, that valuation slaughter must have hurt. That would make Tioex's shares at Klarna now worth approximately €600k, based on Sifted calculations. Tioex declined to share the value and number of shares in Klarna it owns.
What Tioex did next
To ease the pain, why not invest again in Klarna at its new, much lower valuation?
Tioex was able to invest in Klarna's latest round, but it only let people who had invested in secondaries in Klarna prior to the latest round in on the deal. Not surprisingly, the interest was high.
"When participating in the last round for existing shareholders, we saw a huge interest from our community and we were oversubscribed by almost 500%," Hägglund says.
Klarna isn't alone in seeing its share price dive in the recent market shock. And with valuations decreasing, it has become both easier and cheaper (not surprisingly) to buy secondaries.
"We see a lot of opportunities now. We can see some in which we can invest at a lower price in comparison to when the market was more hyped. And in some companies where it was previously impossible to buy secondaries are now opening up for that."
Both Tioex customers and the VCs that backed Klarna seem to be betting that the old investment adage will come true: buy low, sell high.