While sitting at their desks at startups, tech firms and universities, schmoozing at events, and strolling off to coffee dates, there's a group of people across Europe who are quietly doing something more than their day job. No, they're not spies; they're startup hunters.
Welcome to the little-known world of scouts – the network of people who tip off investors about the next big thing.
Scouts have been used by VCs for decades, particularly in the US, but have mostly been kept on the down-low. In recent years, however, First Round's Dorm Room Fund and General Catalyst's Rough Draft Ventures have gained attention for working with scores of students who hunt out deals on campus. Now, some European investors are also starting to embrace public scouting programmes as a clever strategy to improve the diversity of their 'pipeline' – the list of companies they're keeping a close eye on, and getting in their good books.
Scouting in the open
Backed VC, a London-based seed investor, launched its first scout programme in July last year. It enlisted five scouts – among them Jessica Yung, a machine-learning student at Cambridge, and Sarah Noeckel, author of the Femstreet newsletter about women in tech. They were hunting for potential investments, but more crucially, for talent for Backed's 32 portfolio companies.
"We're a €50m fund. We thought, 'How can we massively increase our scale easily?'," says Alex Brunicki, co-founder and partner at Backed. "We wanted a super broad group of people, who could potentially find deal flow from areas we don't usually source from, and who have an amazing community of people we can potentially hire from."
Between them, the scouts put forward "a significant enough number" of companies and individuals (one scout recommended Backed's incoming director of finance) for Backed to decide to continue the scheme, and recruit for a permanent head of scout role. For each successful hire and backed company, scouts received a fee.
This is all about diversifying our network for talent, and also for

thought
But Brunicki says that the real value of the programme – for scouts and Backed – was less transactional. Scouts "provided a different angle on things" and helped with due diligence on hires. "I'm aware that [Backed co-founder] Andre [de Haes] and myself may have a shared perspective; this is all about diversifying our network for talent, and also for thought."
Scouts also received six months of executive coaching and sat in on deal flow meetings. "It's a great way to get to understand the industry better, get closer to investors and founders and also gain training," said one Backed scout.
Sifted Newsletters
Sifted Newsletter
3x a week
We tell you what's happening across startup Europe — and why it matters.
"We wanted to make it a programme that the best people would want to be a part of – and truly remarkable people wouldn't simply want to get paid," adds Brunicki. "One thing we could easily do was allow people to share in ideation. That's one of the most exciting things about VC; talking about ideas, thinking about where the world could go."
Backed is now in the process of taking on a second, larger batch of scouts, and is planning to run two programmes this year.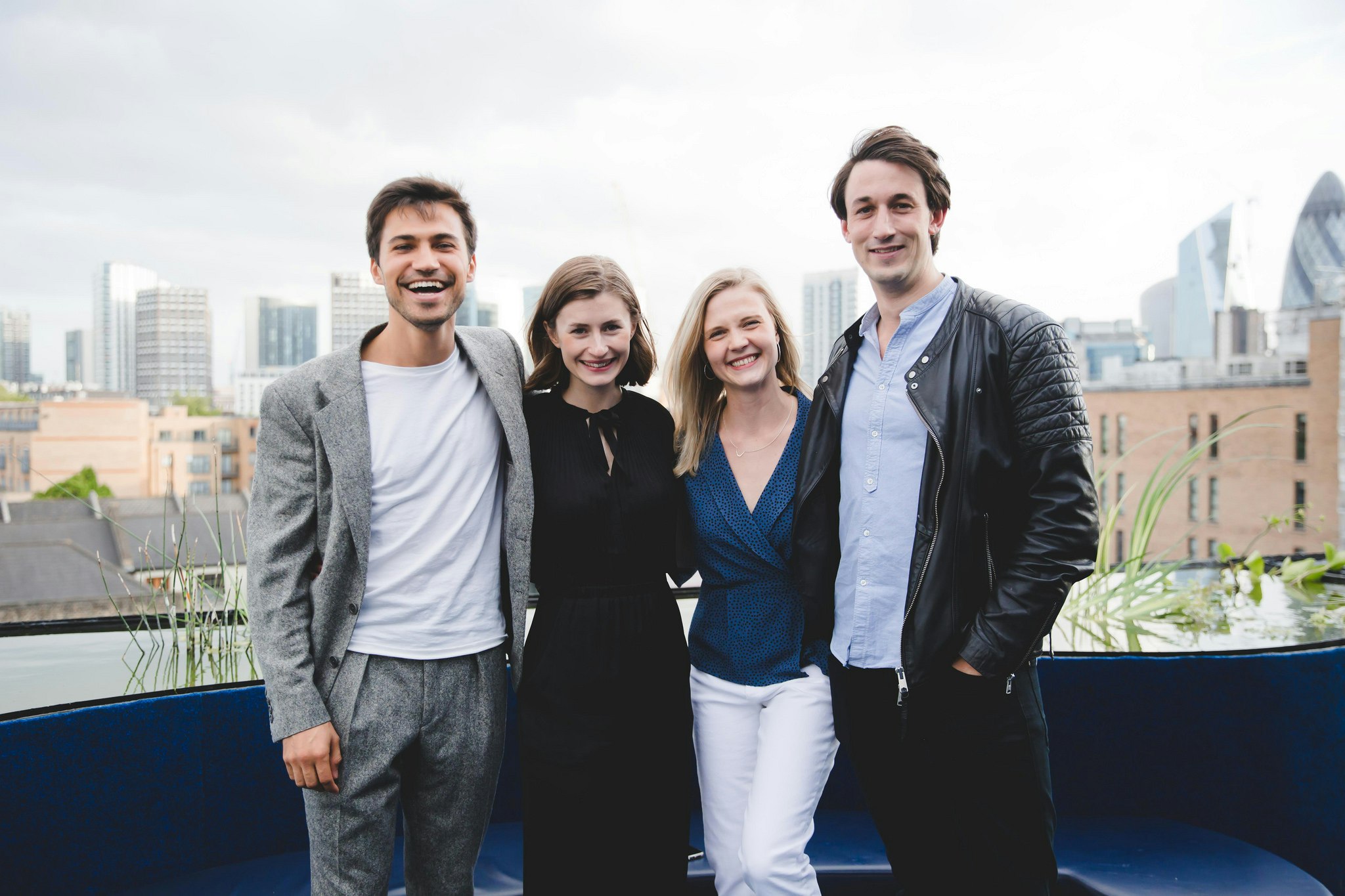 "Some funds may say, you can't put [that you scout for us] on your CV because you're not that affiliated with the fund," says Brunicki. "When scouts are representing us, we're proud of that."
Not everyone is convinced it's such a great move, however. One veteran scout, who spent five years hunting for early-stage companies in the US, is surprised that Europe's only just cottoned on to the system and bemused at the demasking of scouts. She told Sifted via email: "It's an old model that the EU has more than 10 years later finally discovered (or now has a need for). It used to be anonymous; it's totally bizarre that funds are now going public with it. Somewhat defeats the whole purpose!"
It's all about the network
Rooting out high-quality early-stage companies is no easy task. Many will have had no press, and announced (or received) no previous funding, which means they're unlikely to appear on databases such as Crunchbase, AngelList or Dealroom. Some will be operating in stealth.
Often the only way to find them is in person – on university campuses, at meetups, in co-working spaces.  
There's no recipe; if there was, everybody would be doing

it.
"A lot of it is to do with developing a network and getting them to recommend companies to you," says Mike Francoise, programme director at the CyLon accelerator. "There's no recipe; if there was, everybody would be doing it."
Angels instead
European VC Atomico is taking a different tack; in November, it launched 'Atomico Angels', a 12-month programme to indirectly invest in early stage companies. "We wanted new ways to meet entrepreneurs and operators even earlier in their careers," says Sophia Bendz, the Atomico partner leading the scheme.
Atomico has recruited 12 angels – "operators, founders, connectors, talent" – based in major startups centres around Europe, and given each $100,000 to independently invest in several companies over the course of the year. The lineup includes Josefin Landgård, co-founder of Swedish digital health business Kry, Rohan Silva, co-founder of UK co-working company Second Home, and Suvi Haimi, the Finnish founder of biodegradable packaging startup Sulapac.
It's a cunning way for Atomico to stretch its tentacles further into Europe's startup scene, especially in cities where it doesn't have an office, such as Paris, where it has signed up Roxanne Varza, director of startup megahub Station F, as an angel. Over time – if the programme is a success – Bendz hopes to recruit angels in less-developed startups hubs.
We want to have more people try investing, and avoid it becoming this old boys'

club.
Bendz also sees this as a way to broaden the diversity of investors, as well as companies raising investment – which is why Atomico plans to recruit a new cohort of angels each year. "We want to have more people try investing, and avoid it becoming this old boys' club. We want more younger and more diverse people coming in."
While many founders do become investors after successfully exiting a business, Bendz thinks it would benefit the ecosystem if more founders began investing (their own or, more likely, others' money) while still running businesses. "You have some of the best deal flow access when you're in the middle of it."
Note: this story was first published on January 7, but has been republished today from the archive.